Are you Wilshire Printable obsessed?! If so, you are in the right place because I've created a club just for YOU!
Already a Printable Club member? Log-in to the PC Member Area: HERE
Here is a sneak peek at one of the designs for April inside the club! Reason #999 you need to be a PC Girl!
In case you don't know…printables are ADORABLE designs that you can purchase from me and have sent straight to you in PDF form. Once you get them, you can save and print them! Then…you can use them for crafting or decorating! Mod podge is going to be your friend with these! How fun is that?! Here are just a couple crafts I've created with some of them recently!
So many ladies have told me that having access to these printables has made crafting all the things SO much easier and SO much more fun for them! That is my goal…to help you create cute crafts on a budget for every season and reason!
If you have been buying just about every printable I create and put out there, then you 100% need to be in my PRINTABLE CLUB!! Even if you are buying just 2 or 3 a month…this will be a no brainer for you! And if you're new to this whole printable idea, well you just need to get in on the fun too!
The Wilshire Printable Club is a monthly subscription and only $10 a month! As a printable club subscriber, you will get 5 printables a month! (Some months you may even get a bonus one or two!) They will be a combination of full size and crafters bundles each month. That means it's $20-$25 value for only $10!! SO FUN, RIGHT?!
Not only will you get 5 printables a month, but you will also get EARLY ACCESS to all the designs. This means that printable club subscribers will get to save and print each months designs before they are released to the public. Woo-hoo!


How does it work? Once it is open on November 4th, you will sign up and pay. The $10 a month is a recurring charge and will come out every month on the same day you sign up (example, if you sign up on September 3rd – your payments will come out October 3rd, November 3rd, etc and yes you can cancel at anytime) OR you will also have the option to sign up for a YEAR upfront for $100…which gets you 2 months free!
Once you are a printable club subscriber, you will get an email to create a password to access the printable club website! Please do that within 24 hours of receiving that initial registration email.

At the beginning of each month (sometime between the 1st and 5th) the 5 new printables will be added to this area for you to download, save and print! We will email you (and even text you if you'd like) to let you know they are there!
Are you saying SIGN ME UP in your head right now?! I sure hope so, because this truly a great deal and going to be a blast! Together we can make crafting even more fun and creative than before. Let's do this ladies!
Here's 1 more of the 6 you will get inside the club! YOU CAN NOT GET THESE ON MY WEBSITE YET- THESE ARE ONLY AVAILABLE NOW TO PRINTABLE CLUB MEMBERS!
Here are some crafts ladies have made with my printables in the past and what they have to say about them!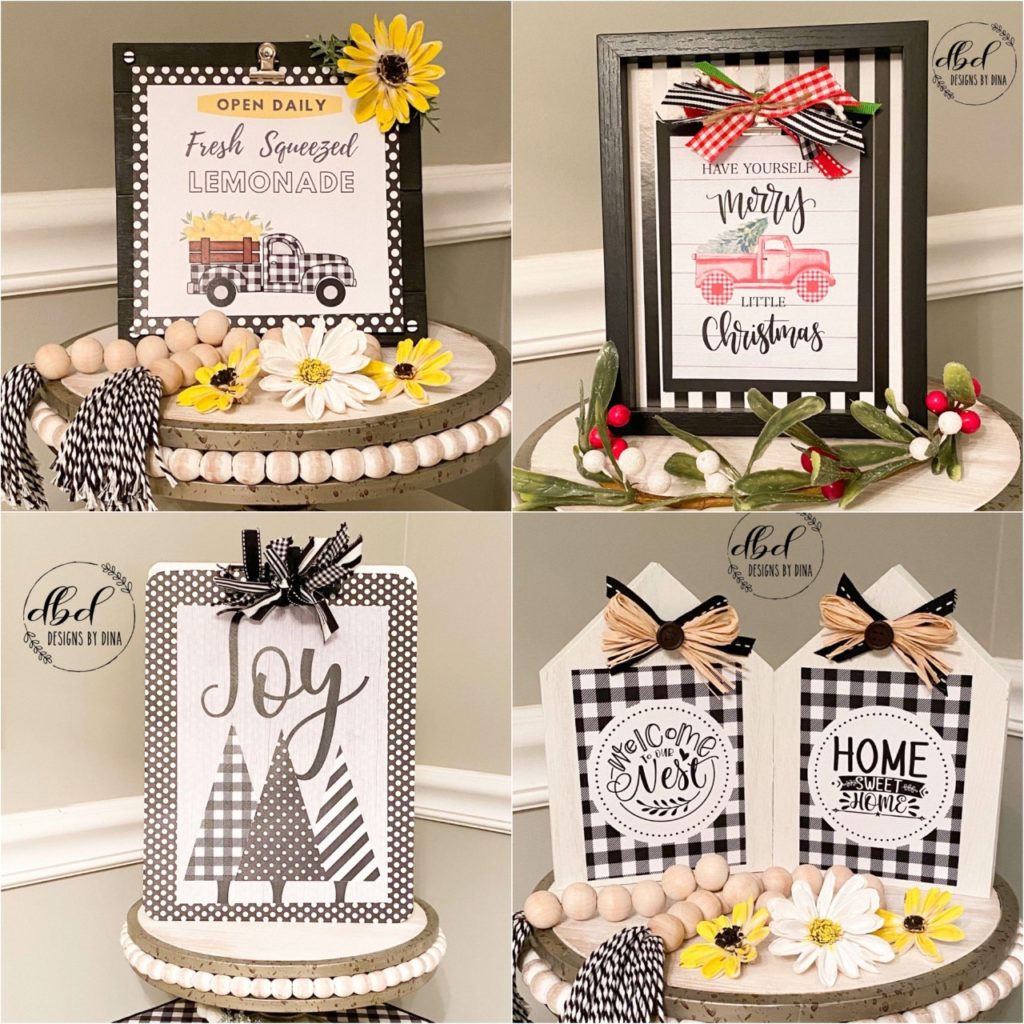 * Please note that all of my printable designs are for personal use only. You may not share or sell the files. Crafting with the printable designs is encouraged, but for personal use and gifting only. you will not have the commercial license to sell crafts using these printables. Thanks for understanding!