Description
Have you ever seen a tree decorated so beautifully that it looks like a professional SURELY did it? Maybe you've thought there's no way your tree could look like that? I've got great news!!
You don't have to be a pro to have a beautifully decorated tree! You can learn how to decorate your Christmas tree with ribbon the right and easy way!
Want to learn to take your tree from this?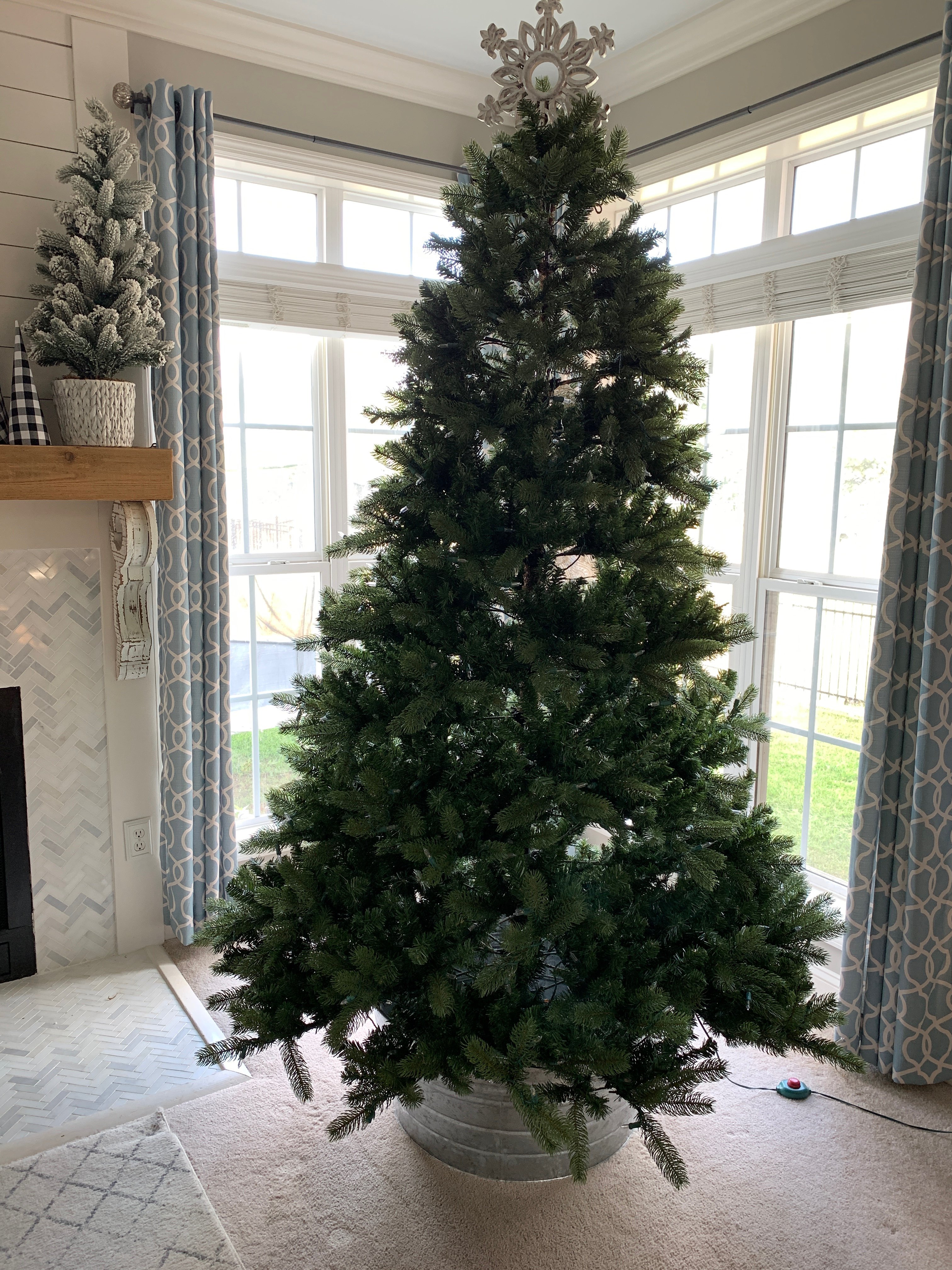 To this?! I can teach you and I PROMISE it's not as hard as it may look!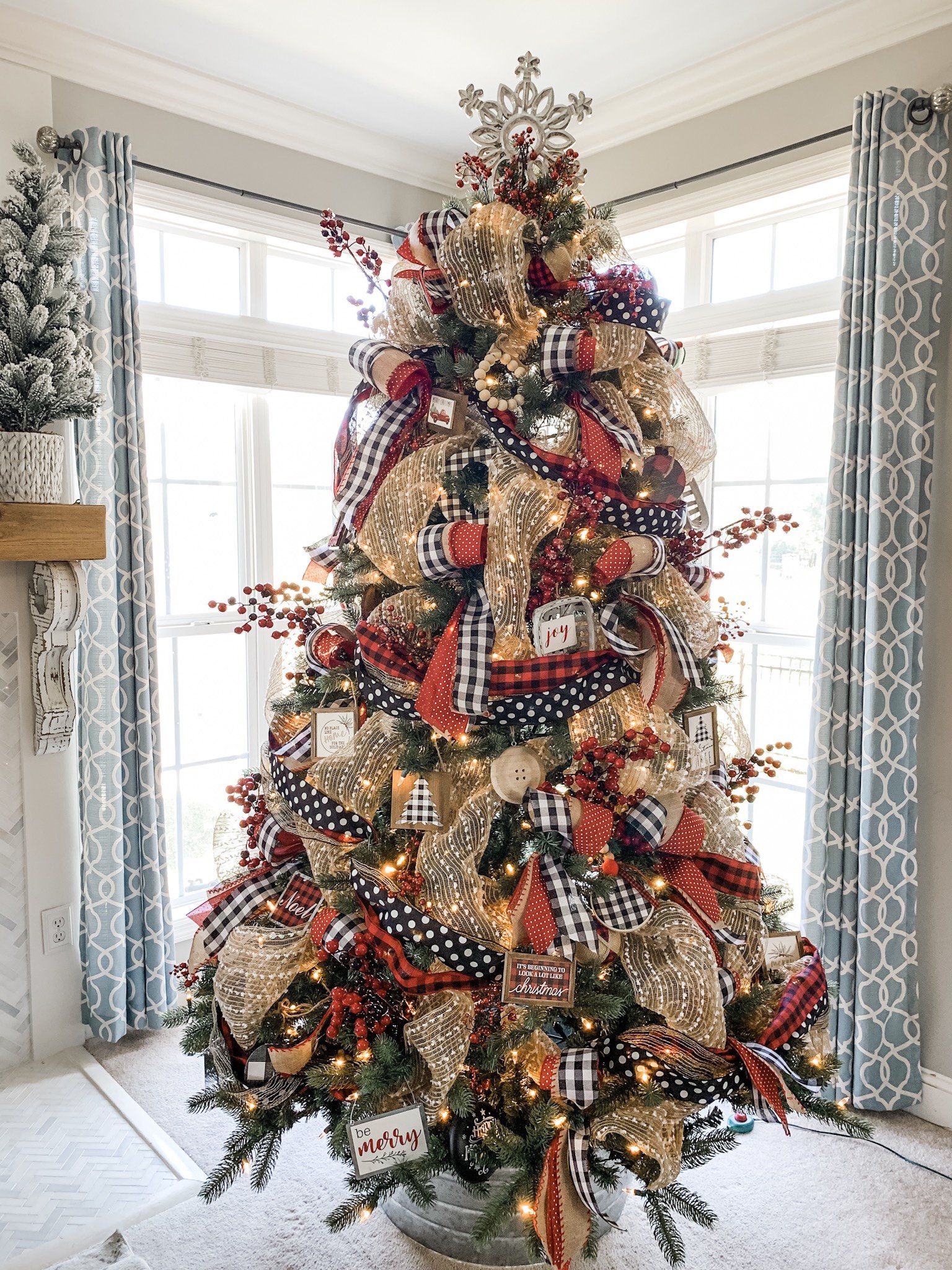 In this 35 minute video I will show you how to make your tree look like a PRO did it! I go over all the steps you need to take from fluffing the tree to the final finishing touches! I show you what NOT to do with your ribbon, and a couple of options on how TO do your ribbon. There are even some tricks about hanging your ornaments that might surprise you!

Don't be intimidated by the "looks" of this tree and thinking it's too complicated. You don't even need to know how to tie a bow to do this, promise! I keep it EASY and FUN so that anyone can get this look. And I also added some tips on how to know how MUCH ribbon to buy to get this look!
A few years ago I did not know how to decorate my tree to look like this. Until…I had someone teach me! My friend Kelly taught me her ways and I have spent the past few years perfecting my look and now I want to teach and help you!

This video WILL be included in my Happy Holiday Home Group again this year (that will start late October). BUT- we are also offering it for sale individually for $12.99 in case there are those that want to decorate your Christmas tree earlier or just want this one video and not the whole 6 weeks of fun in my holiday group!
Once you checkout, a link to the video will be emailed right to you and you can watch it on your own time…as many times as you need! PLEASE SAVE THE DOCUMENT AND LINK FOR FUTURE USE!
Just to clarify- The holiday group will run from October 28th-December 6th and will be $37 for the entire 6 weeks…it DOES include this video! It's tons of fun and you can read all about it and sign up HERE! If you have questions, let me know!
Stacey
See all the pictures of my 2019 Christmas tree here!
And find the quick reference guide to help you know how much ribbon to buy here!
Here are some pictures of my tree from the very first Tree tutorial I made and sold! This one is very similar to the new one, but I used a new base ribbon this year! The video you are buying is of me decorating the tree pictured above, not this one! But it's fun to see the comparisons 🙂