Description
Hey Y'all!! If you know me, you know that I say HEY Y'ALL allll the time! I pretty much start off every live or video I do saying that…haha! So…this is the official HEY Y'ALL Wilshire shirt! AND IT'S AN ADORABLE AND COMFY LIGHTWEIGHT HOODIE!! WOO-HOO!
Runs true to size- size S-2X…This is a long sleeve, leight weight hoodie and it is light heather gray with black lettering! $29 AND FREE SHIPPING!
How cute are we all going to look wearing these?!
BLACK FRIDAY/SMALL BUSINESS SATURDAY SALE!! FOR 2 DAYS ONLY- GET $5 OFF THIS BRAND NEW HEY Y'ALL HOODIE!!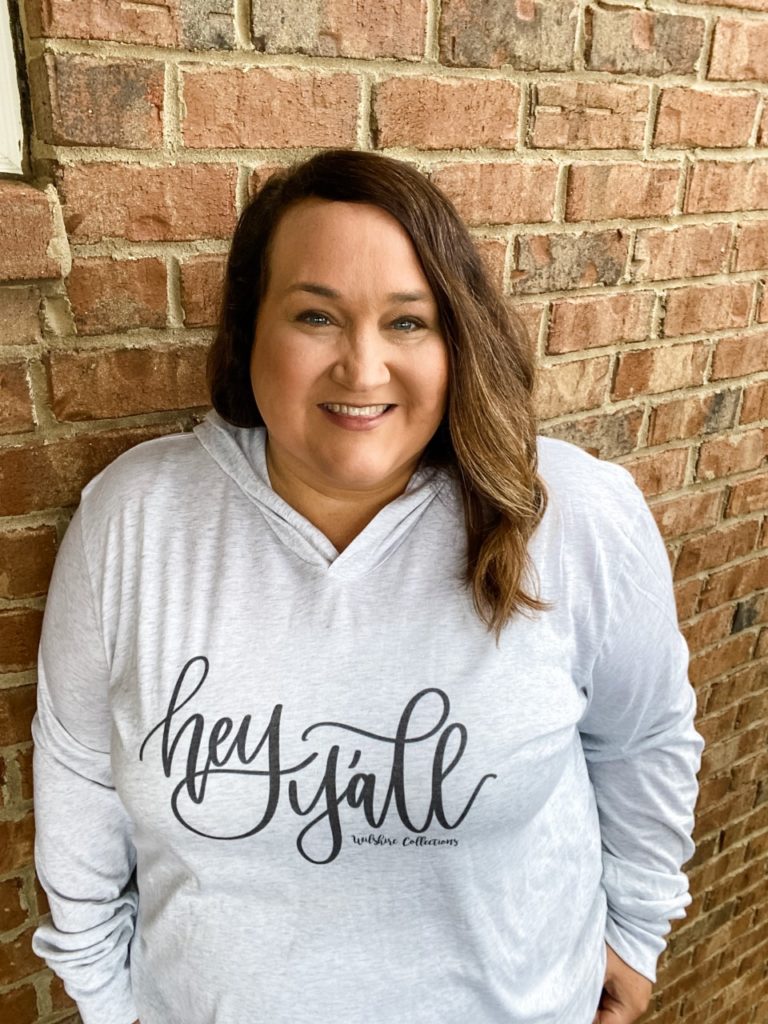 Brand: Next Level
Size: S, M, L, XL (same as 1x), XXL (same as 2x) Fits true to size
Fabric:
50/25/25 polyester/combed ringspun cotton/rayon,
Satin label
Sublimation print
Disclaimer:
Sublimation is dyed fabric and will not leave a texture or raised surface. The design will not crack or peel…they are NOT vinyl. Sublimation gives the shirts a vintage look, therefore the color of the design may vary slightly from the photo.
ABSOLUTELY NO REFUNDS WILL BE GIVEN ON THESE SHIRTS. THEY DO RUN TRUE TO SIZE, BUT SHOULD YOU HAVE AN ISSUE WITH THE SIZING…PLEASE EMAIL [email protected] FOR THE EXCHAGE POLICY!