Happy Friday!! I have been getting one question A LOT lately. "How do I give my traditional home a farmhouse feel?" And that is a GREAT question. Even better, is that it CAN be done. Today I am going to share how to do just that on this round of Friday Finds!
We can't all live in an old fixer upper that we renovate, shiplap every wall and make into our own little farmhouse. But, I think a lot of us are CRAVING those farmhouse touches that sweet JoJo has made so popular. Everything she touches is gorgeous, we want touches of gorgeous in our homes too! Am I right?!
There is hope y'all! I truly believe that you don't have to have 100% one style in your home. You can mix in farmhouse with traditional, or even farmhouse with modern. Your home should be a reflection of you and your style, and if you love a couple styles…that is what you should do!
I have slowly been transforming our home and giving it some farmhouse touches, but I certainly wouldn't consider myself to live in a farmhouse…or even that it looks 100% farmhouse up in here. I have a mix of traditional, with farmhouse touches.
So, without further rambling. Here are 5 things you can do to your home for that farmhouse vibe.
PAINT! This is something that really does make a huge difference! If you have darker color walls that were what everyone wanted back in the day, consider lightening those up. Even changing out builder beige (which is what we did) makes a MAJOR difference. For Farmhouse, you want to go light and bright. Greys and greiges are my favorite. We did ours in Benjamin Moore Revere Pewter, and Sherwin Williams Agreeable Gray is another favorite of mine! Of course, Pinterest is a great place to turn for paint inspiration. I ALWAYS recommend getting lots of samples of your favorites, and trying them out on different areas of your home before jumping right in. What Revere Pewter may look like in my living room, may look totally different in yours.
REVERE PEWTER
AGREEABLE GRAY
(with complementing colors)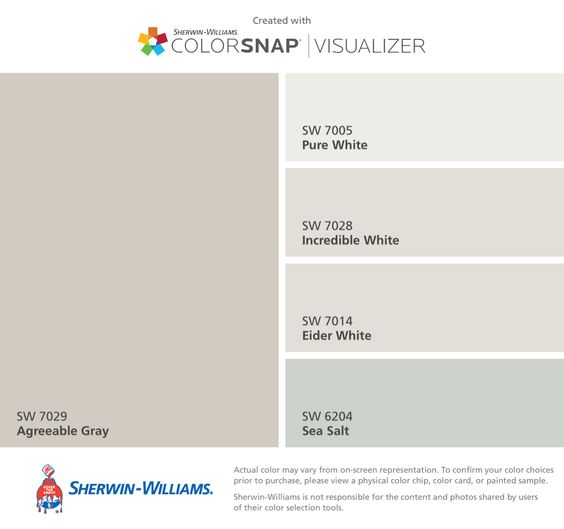 2.  Rugs! Rugs are an easy thing to switch out, or add in if you don't already have them. Take out the older styles and patterns, and add in a neutral rug. You will instantly lighten and brighten your room and start to get that farmhouse feel. Put them under tables, in your living room, hallways, etc. Anywhere goes really! You can see my post here on natural fiber and jute rugs that I love.
Amazon Hand Woven Jute Rug
I also love a rug with a pattern, but still keeping in that neutral theme. Both of these are so cute!
Wayfair beige rug
Wayfair Ivory and beige rug
3. Lighting! We have talked about this in a previous post here. You can see the full list of some of my favorite lighting to instantly get that farmhouse look. Changing out builder grade lighting is literally life changing. We are slowly doing this all over my house, and it's one of my favorite things we have done 🙂
We added this one in my client's house recently and it made a huge impact in her dining room!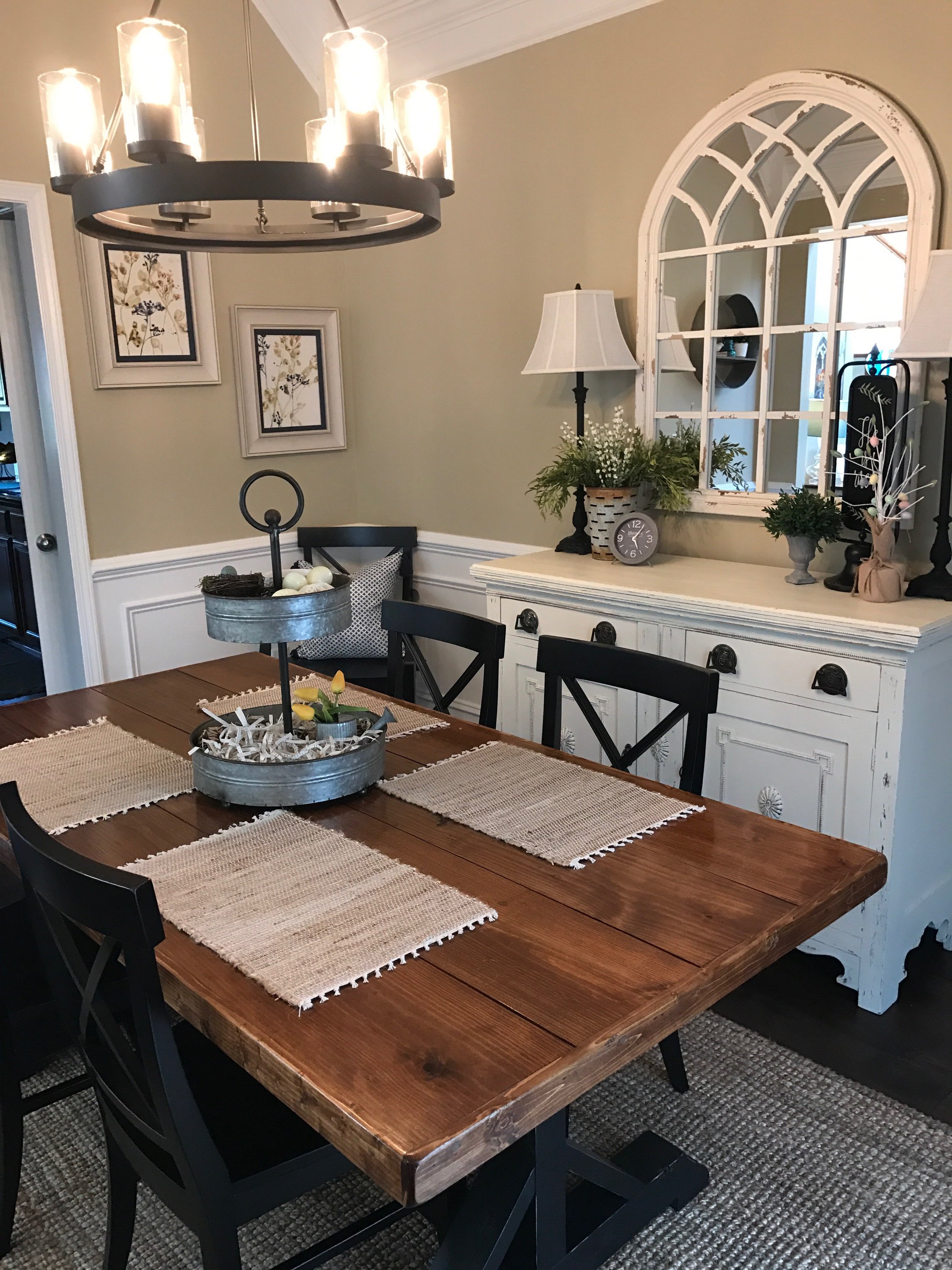 4. Painted furniture! Y'all knew I would go here, right?! I don't just say this because painting furniture is my jam. I say this because it really can transform a traditional piece into something that looks old, chippy and vintage. You can see my full blog tutorial here with the basic steps to paint a piece of furniture. If you have a piece in your home you can repurpose instead of replace, go for it! Check out a few before and after pictures of pieces I have done in the past and what a difference a little paint and love made! Notice that these are all some shade of white. Haha! That's not the ONLY color you can paint with, but it is definitely the one I use the most and my favorite for farmhouse fresh!
5. Décor! This is where the real magic happens in my opinion. You've painted your walls, got a new rug, changed out a light fixture or two and painted a piece of furniture. Now what? Now, you decorate! Clear off those bookshelves, the mantel, the kitchen counter, and get a clear set of eyes on things. Chances are, you have some things already you can incorporate in. Decide what you want to keep, and then get ready to expand upon it. Here are some of my favorite types of farmhouse décor items.
Cotton is pretty much the #1 thing you see in just about every farmhouse. You can't go wrong with cotton stems or wreaths. I have both in my house!Grab a cotton wreath like this one here.
Galvanized and metal décor is very farmhouse and there are SO many cute things out there. My favorite, the Olive Bucket falls in this category! I also love, love, love a tiered tray. This one here is so cute!
Big Clocks. I like big clocks and I can not lie. I wrote all about them on a previous post, here. The more oversized the better!
You can get this 40 " Oversized Clock here, I have this one in my house!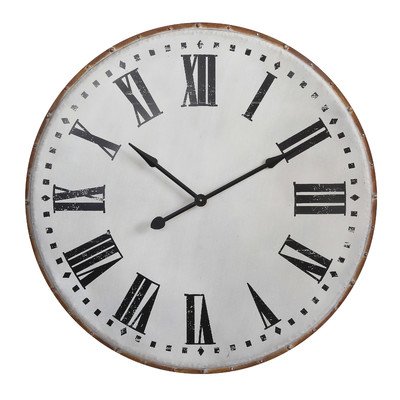 I love using my tobacco basket above my fireplace!
Old books and greenery! Just like our friend JoJo uses. (Photo credit, fixer upper website)
Farmhouse Pillows and throws! I did a post recently on my favorite place to shop for farmhouse pillows. Adding pillows and throws adds a softness and texture to a room and are something you can even change out with the seasons if you are crazy like me 😉 This one was made by my friend Angelique at LovedBird Creations.
Anything vintage and chippy with architectural detail. Old windows, doors, corbels, you name it! These things will give you an instant farmhouse feel. Again, just like JoJo does! Photo credit, Fixer Upper.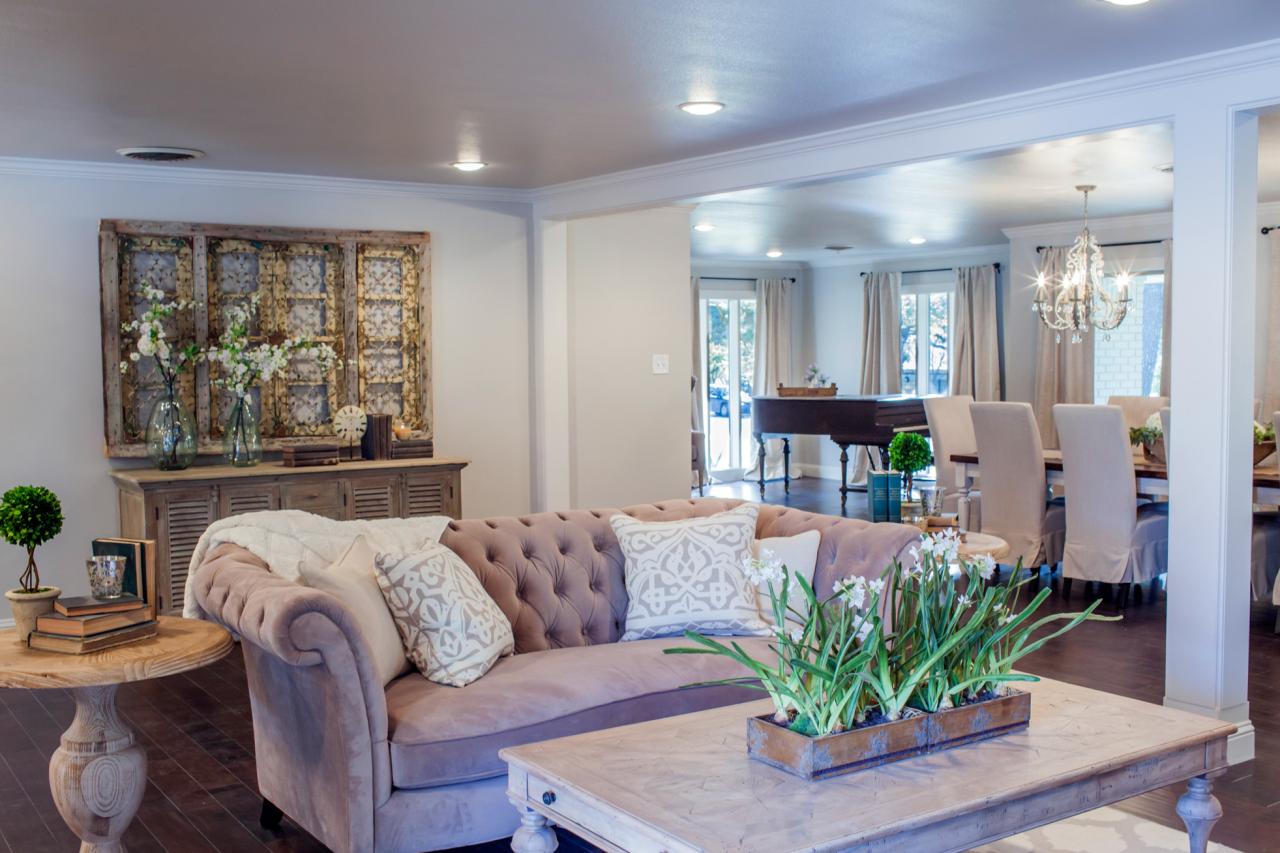 Even if you can't do all 5 of these farmhouse steps, pick just a few and start making changes! It can be baby steps, you don't have to go all in right away. And don't forget, it is OK to keep your traditional or modern look mixed in with these farmhouse touches. How have you added that farmhouse look to your home? Remember, when you are wondering if you can incorporate a farmhouse look into your current home, the answer is always…YES!
Until next time…
~Stacey
This post may contain affiliate links.