If you have been following along with me for any length of time, chances are you know how OBSESSED I am with making decor with the Wilshire printables! So fun, easy and CUTE!
Want to learn how to make DIY decor that looks like it came straight from the store? Let me teach you how using printables!
Here's the thing…I am going to do the hard part for you! I work every month creating new designs so that it takes the guess work out that part for you. I design these printables with crafting in mind, so all you have to do is figure out what cuteness you want to make next! Ready to learn how to make cute things like this?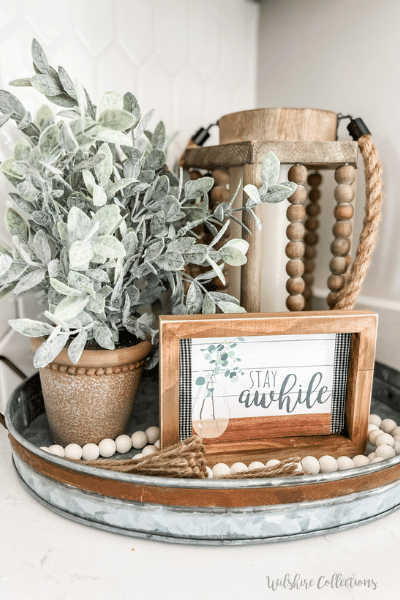 If you are new to printable crafting, I hope you have checked out this blog post first for the basics of printable crafting. This goes over ALL the details that you will need to get started! Remember- you do NOT need any fancy equipment to do this!
2 ways to get the printables:
Many ladies are part of my printable club and they get early access to the 6 new designs each month (which includes 2 that are exclusive to the club) and they also get the best deal on them. You can read more about the printable club here.
For those not in the club, I have TONS of cute printables available for individual purchase on my site! Seasonal and everyday designs of course! You can see all available printables here!
Now let's get into the basics of how to make some cute DIY decor for your home using these cuties! You can watch this short video here too!
This bundle is one of the most popular "everyday" designs and it's for good reason…it's CUTE! It's a PDF file, and you can print it on regular printer paper OR cardstock!
The pages that have multiple images on them are meant to be crafted with separately, so I picked a couple of my favorites and got ready to craft!
For this first one, I used 2 pieces of wood so that I could make a "layered sign" look. I simply stained the edges, put scrapbook paper on the bigger piece of wood and then put my printable inside the other piece of stained wood.
A little hot glue to attach them together, and I was all set! How cute is this?!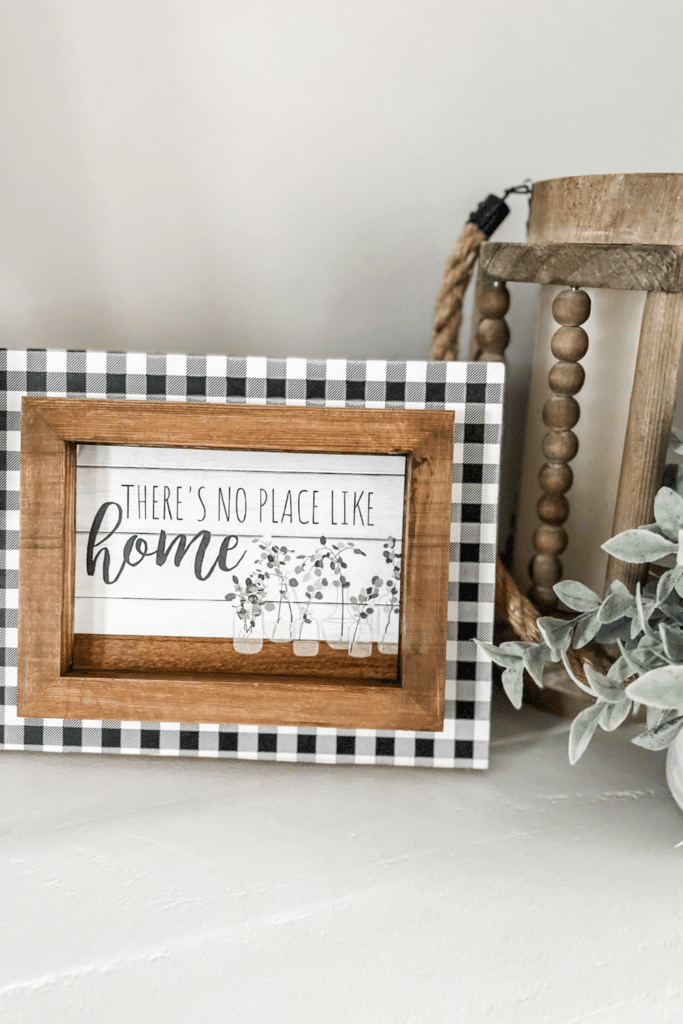 On the next one, I kept it simple and stained my wood block, added the printable with mod podge and then added a little buffalo check ribbon to each side.
Watch here to see how I made it!
DIY decor has never been easier OR cuter in my opinion! And like I mentioned, all you need is a regular home computer printer OR you can send the files anywhere that makes copies and they will print them for you!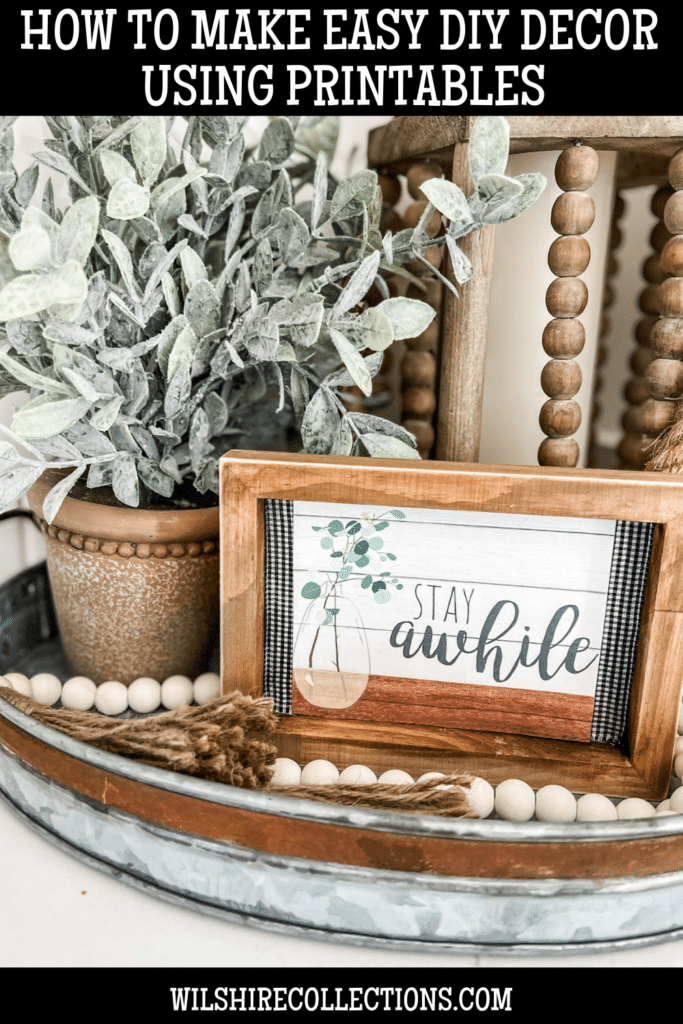 Are you convinced and ready to give printable crafting a try?! Thousands of ladies have fallen in love with it and I hope you do too!
Until next time…
Stacey