You know what we could all use?! A little more kindness in this world! That's why I want to "craft with kindness" with y'all in honor of my Birthday this year!
I am constantly blown away at just how KIND you all are to me! I hope that I always show that same kindness right back to you. These days, no act of kindness goes unnoticed…so I want to challenge you!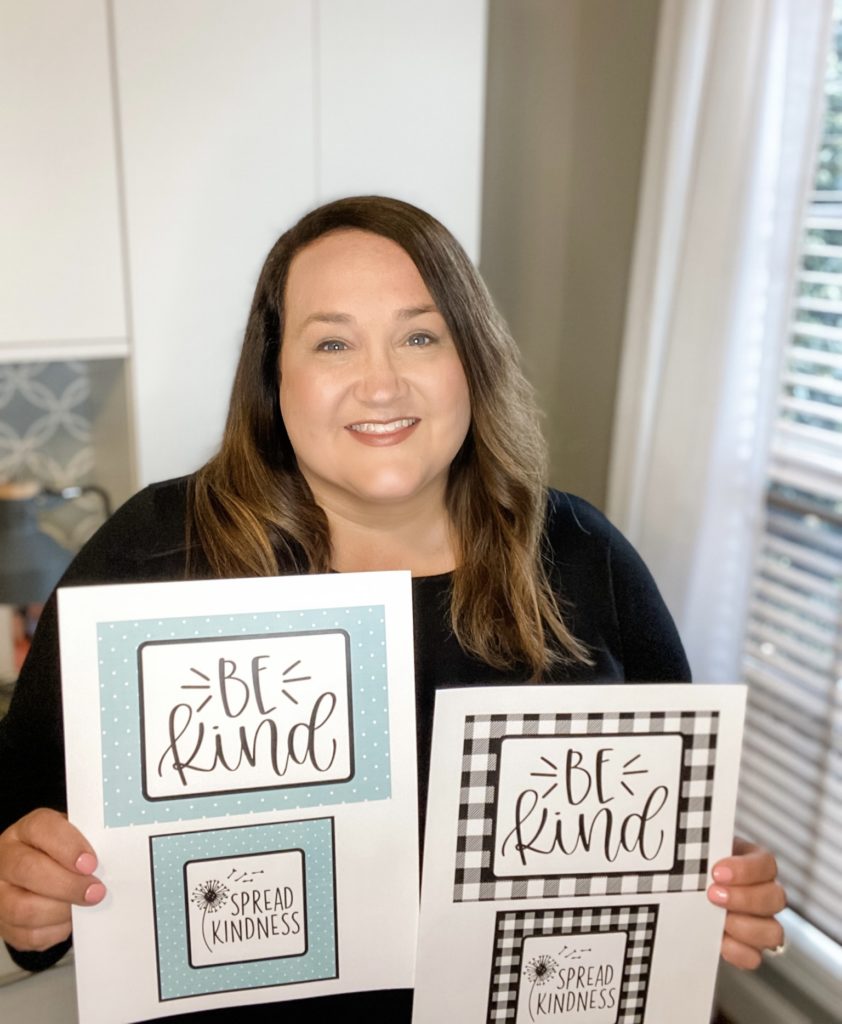 HERE IS HOW IT WILL WORK!
I would love to gift you this adorable Be Kind Printable bundle…and all I ask in return is that you craft up something cute for yourself AND for a friend or family member! Let's spread kindness one cute craft at a time!
How cute is this?!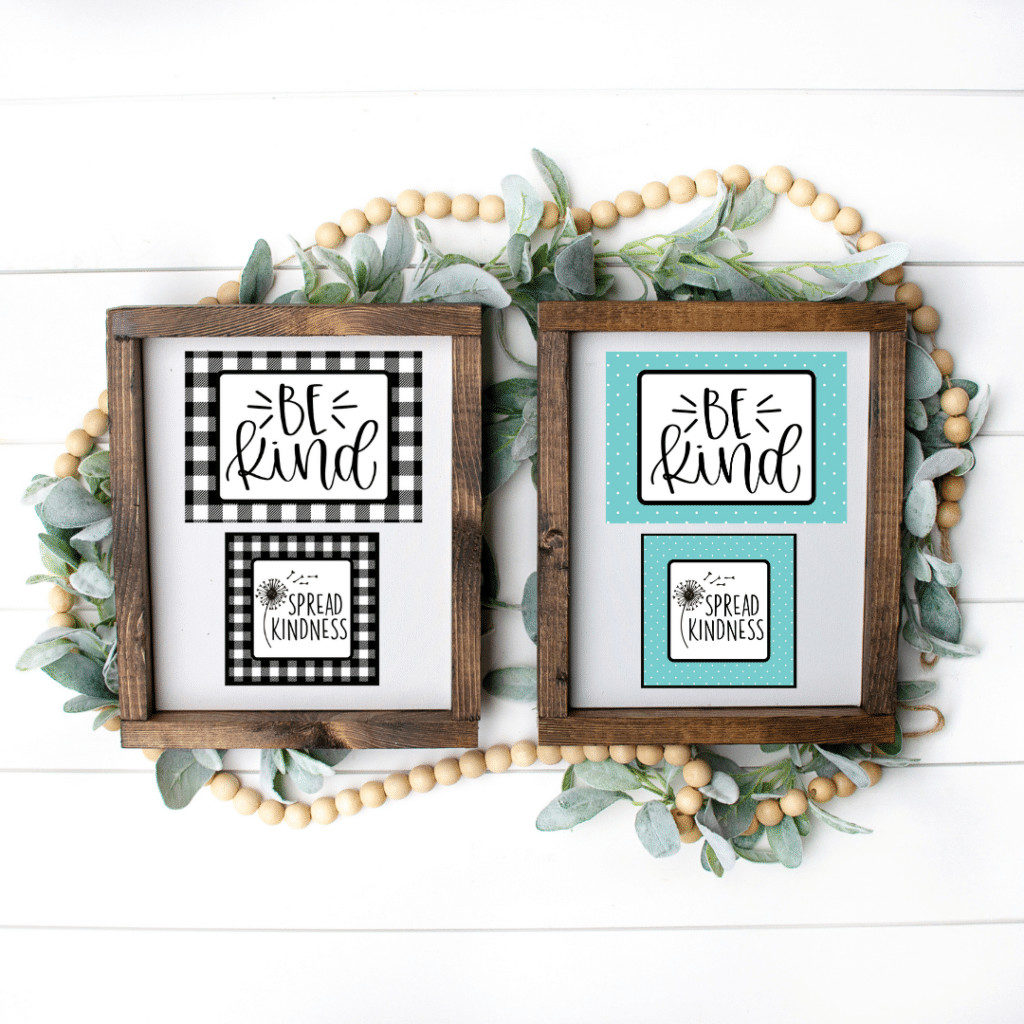 2. On Tuesday, April 6th at 6:30 PM CST I will be going live on my Wilshire Collections FB Page doing 2 cute crafts with this bundle! Get yours printed out, get your supplies ready and COME CRAFT ALONG WITH ME!!
Here are the supplies I will be using for mine, but you can of course get creative and do your own thing, change the colors, etc.
PROJECT 1-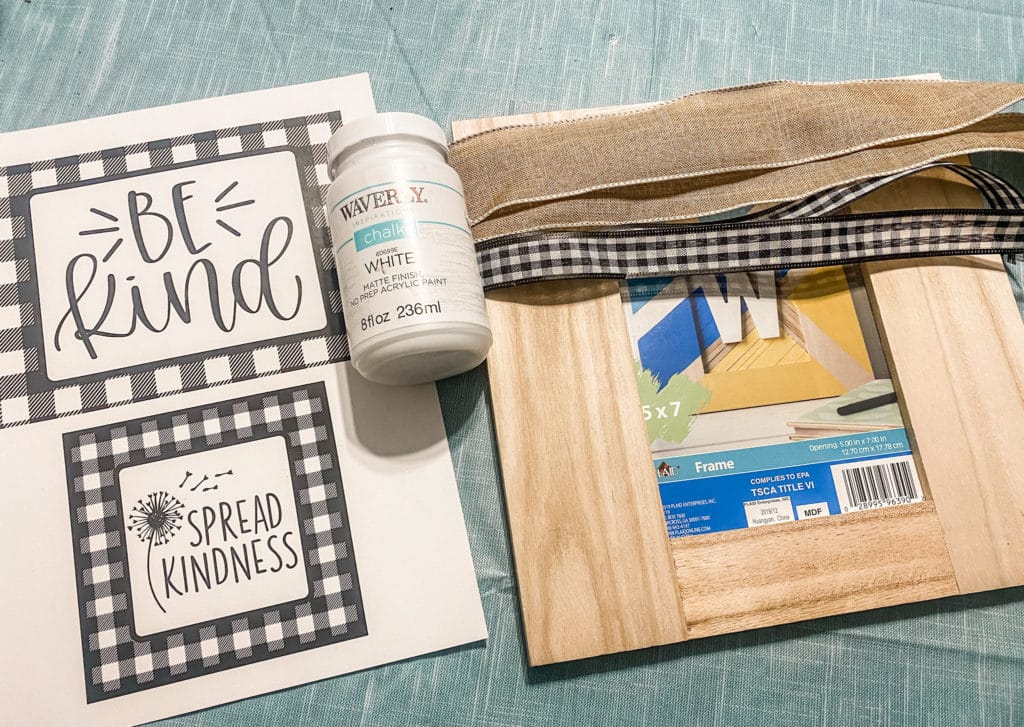 5×7 wood picture frame (mine is from walmart, but hobby lobby has these too) I'll be using the buffalo check for this one, but pick which one you want to use and pick the below accordingly.
2 types of coordinating ribbon
paint color of choice to match
Hot glue, scissors, paint brush
PROJECT 2-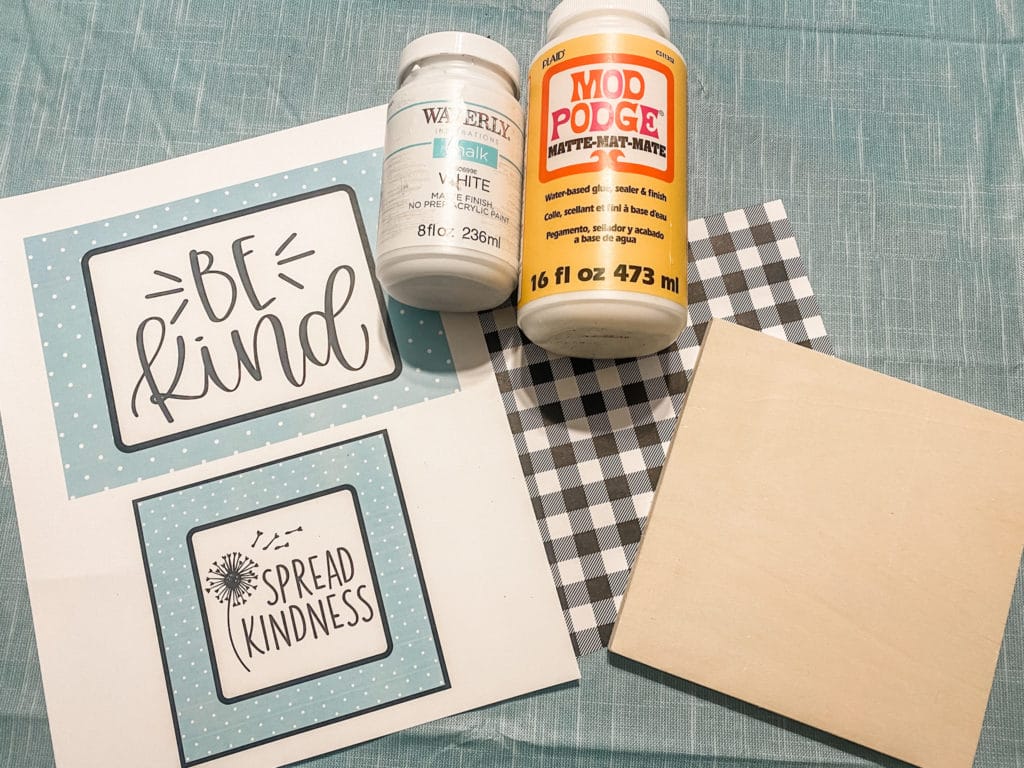 6×6 wood block. Mine is from Walmart (sold in a 4 pack), but any square wood surface around this size will do.
Scrapbook paper to coordinate with the smaller printable. I will be using the aqua one on this one.
Matte Mod Podge, paint to match, scissors
Have questions about what printables are?! How you print them?! What kind of paper?! Etc, etc. Check out this blog post and I really think it will help answer a lot. I'll be happy to answer questions on the live Tuesday as well.
Printables are truly a fun and easy way to craft up something cute and these are going bring cheer to people ALL OVER THE WORLD once we start crafting with kindness together!
I truly can't wait and I hope you're excited too! If you want to take the kindness a step further, considering printing out an extra copy of this printable bundle and gifting it to a crafty friend in your life so they can get crafty too!
Stacey
Please note that this is for PERSONAL AND GIFTING USE ONLY! You can not sell the PDF File, design images or sell crafts using these printables since you do not own the commercial license to the designs. Thank you!