OK…I've scoped out the Dollar Trees in my area for the items I think are MUST BUYS this year for all your Christmas craft needs! Because we all need a few Dollar Tree Christmas crafts in our lives, right?!
The 10 best dollar tree Christmas craft items to buy this year will have you running to the store, but not breaking the bank while you are there!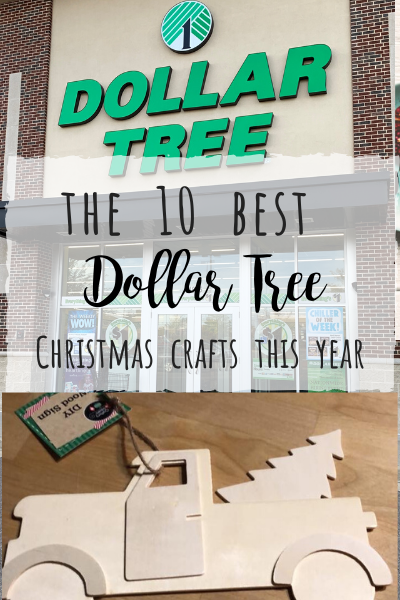 As you know, everything at the Dollar tree is…well, $1 whole dollar! You do have to dig, because not everything there is "craft worthy." haha! But…I really think there is potential there if you just open your eyes to it!
Now, when I shop for Dollar Tree Christmas craft items I have NO plan in mind. I just throw stuff in my car that I think looks like it could maybe make something cute and figure it out later. So, if you want to know my plan for these things…my answer right now is "Who knows!"
But, I bet we can come up with some great ideas!
The NUMBER ONE HOT ITEM OF THE YEAR is this cute wooden truck with tree. This is a pictures someone sent me, because unfortunately I haven't been able to get my hands on one yet. But, just you wait! I'm determined. haha!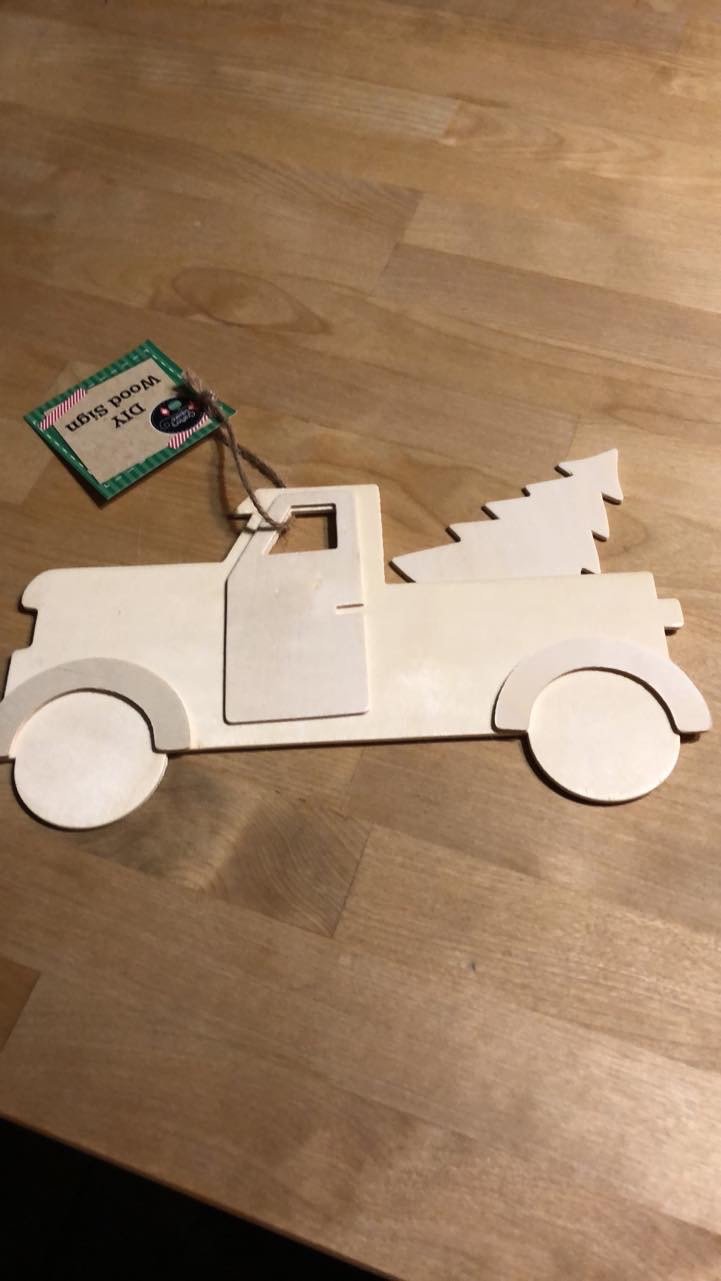 These wood word cut outs are a MUST have for a cute Dollar Tree Christmas craft. I got this one and one that says peace on earth!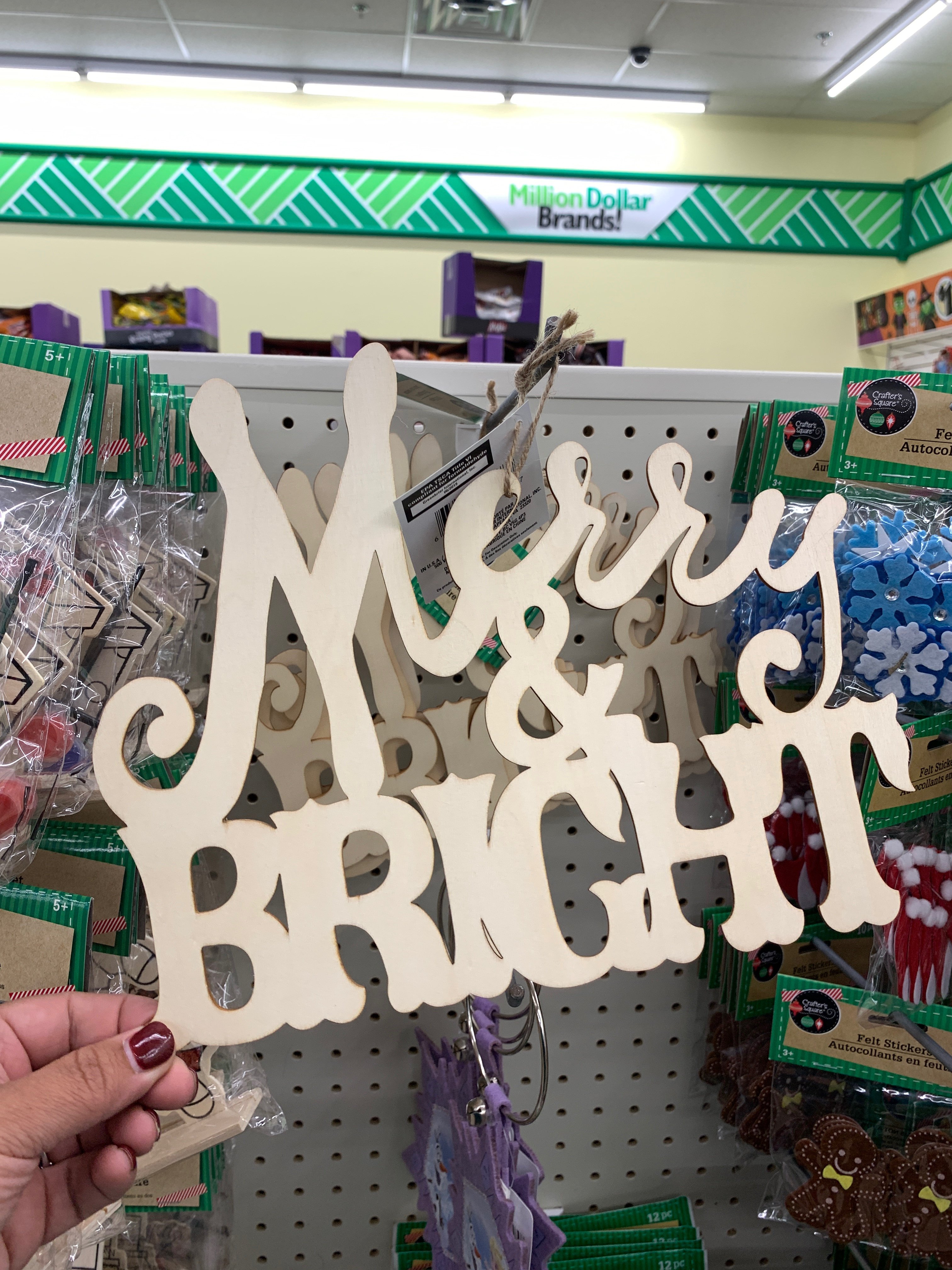 You gotta have a little Santa head in your life, right?!
The little wood bags of ornaments are a must have in your stash! Grab a pack of every type while you are there!
I bought these stickers in the fall version and used them quite a bit, so I know they will come in handy for our Dollar Tree Christmas crafts too!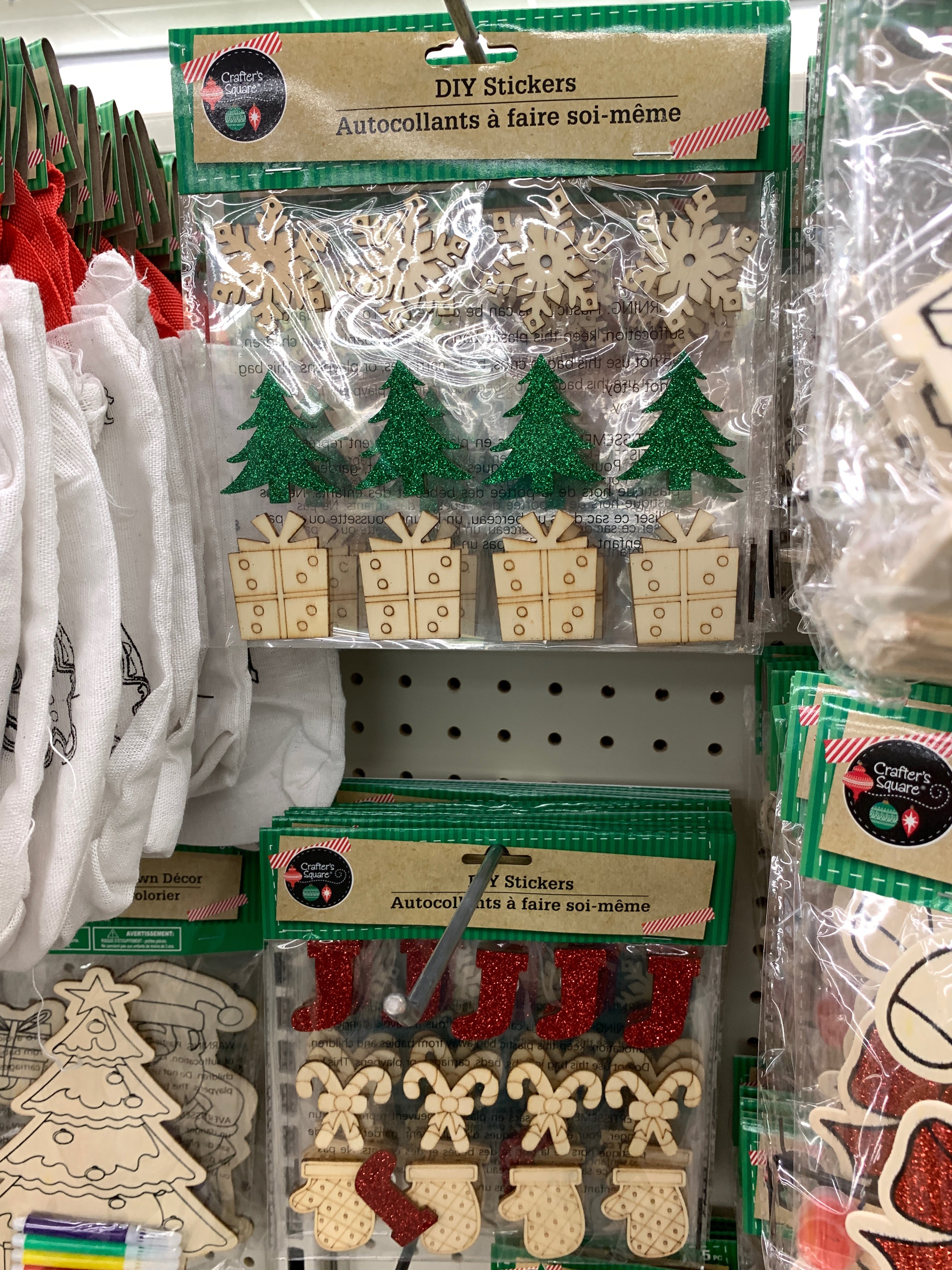 I just LOVED these little plastic ornaments. A spin on the original plastic ball, and this looks like a little mason jar to me!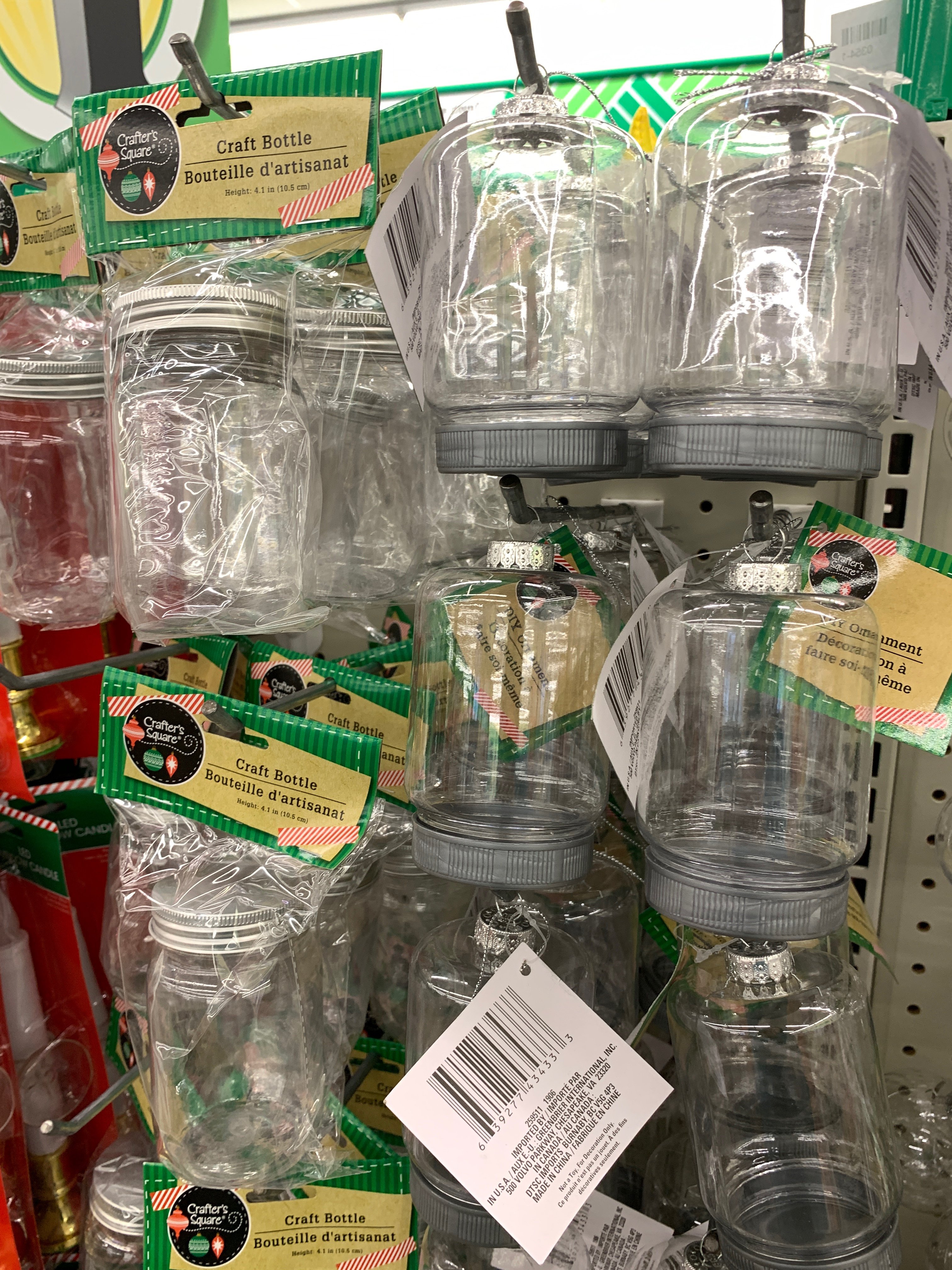 Oh boy was I excited to find these metal words! GET THEM IF YOU SEE THEM!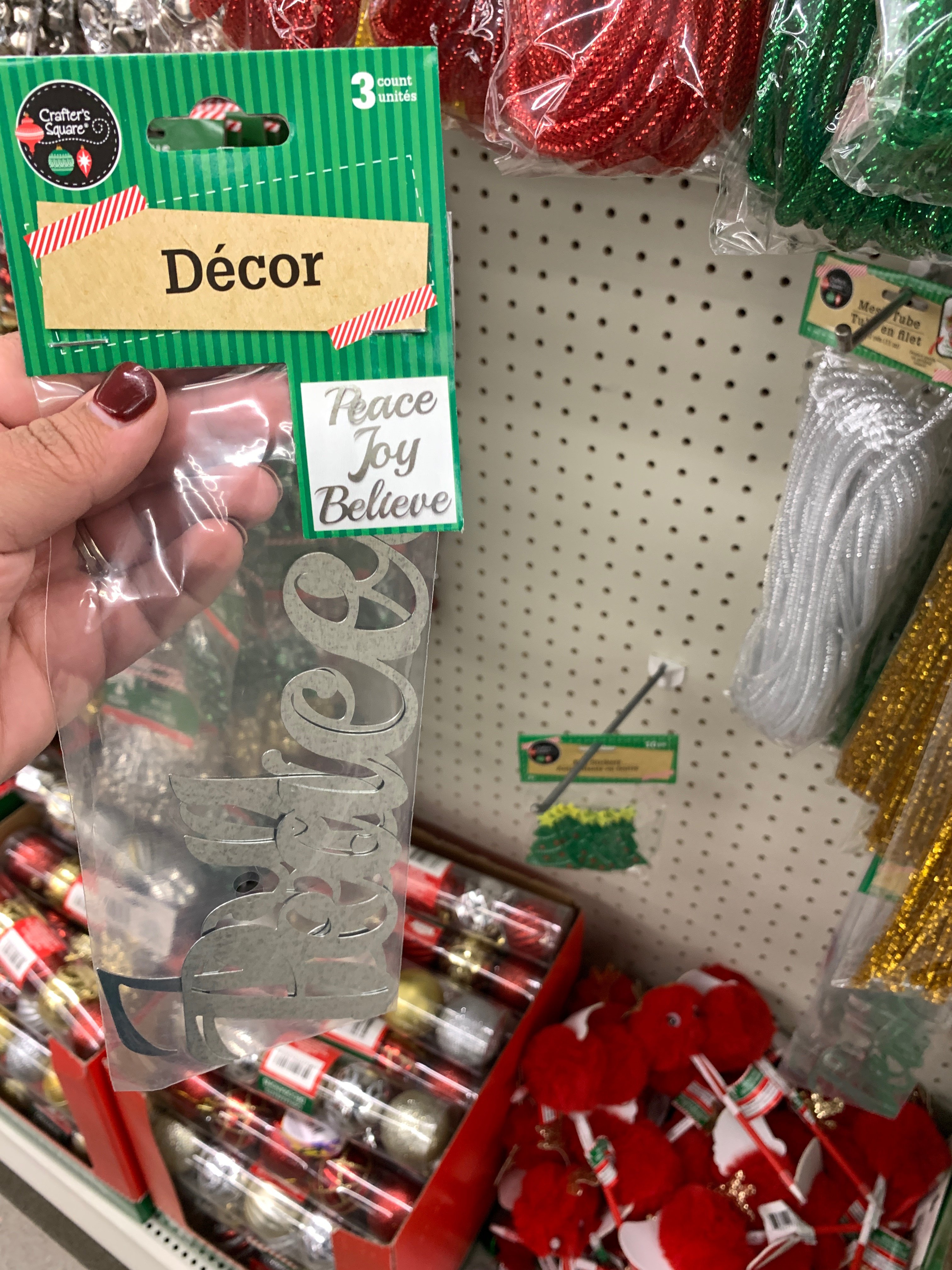 Not sure what I will do with these felt cut outs, but if nothing else they will be good for tracing since I can't draw to save my life!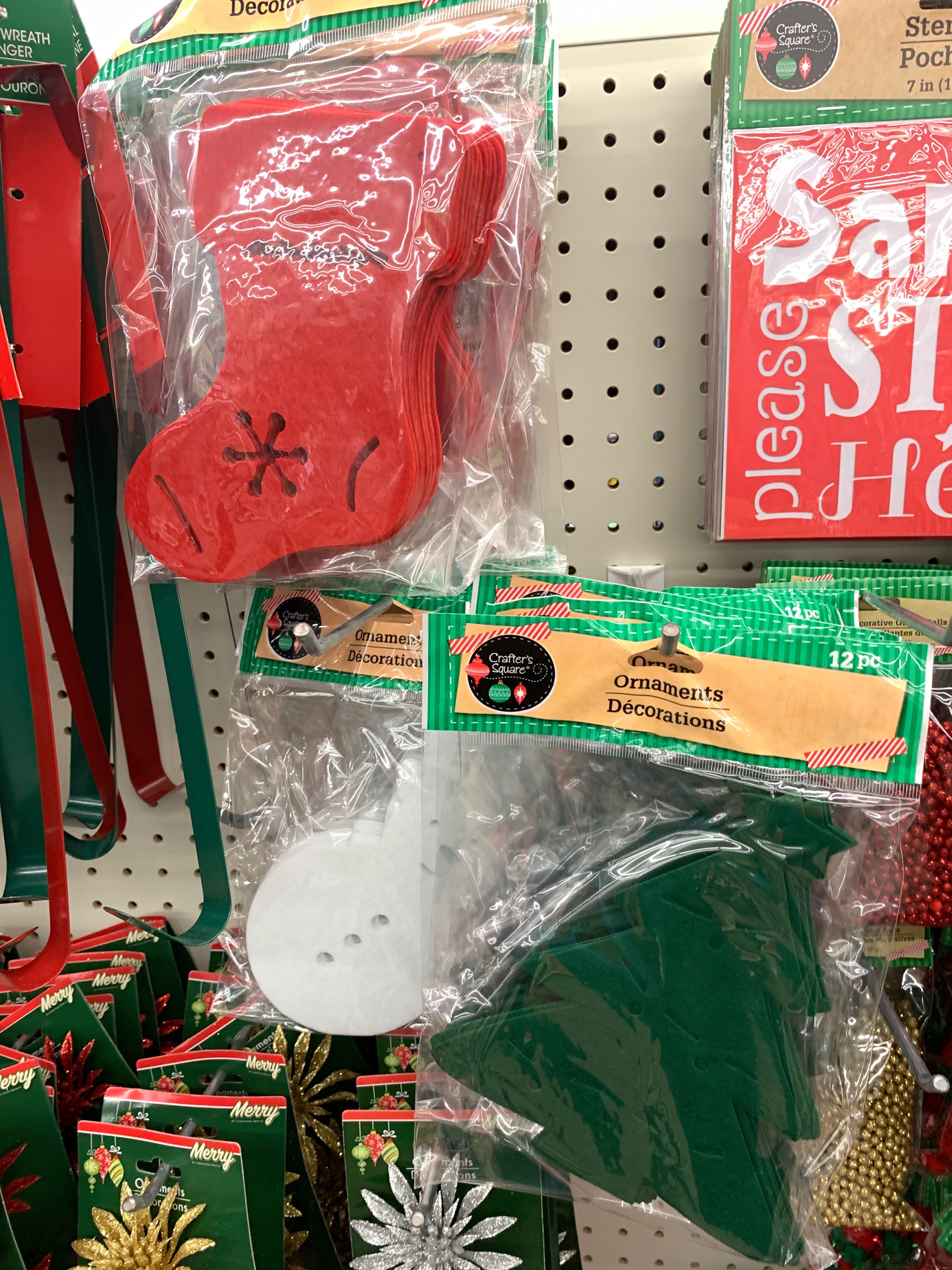 How cute are these little truck with tree ornaments?! I think I'll use them on a craft or two!
Berries! Get ya some berries! The possibilities are endless with these cuties!
Hope you enjoyed this little round up and I hope you get inspired to do some Christmas crafting this year!
I'll be doing LOTS on my FB page…so be sure to follow me there so you don't miss a thing! 
Until next time…
Stacey