Trays are like little homes for your décor, don't you think?! If you know me at all, you know I LOVE decorating trays. I feel like in certain areas they really do ground your items and make them seem as if they just belong together.
A coffee table is a great example of that! If all of these items were just randomly sitting all over my coffee table, they would look…random! haha! But, give them a little home (farmhouse trays) and they look just adorable!
Same rule applies with my kitchen tray…giving these items a home just completed the look!
I just recently decorated my Spring Tiered tray on a live in my decorating community! We had so much fun doing this one together!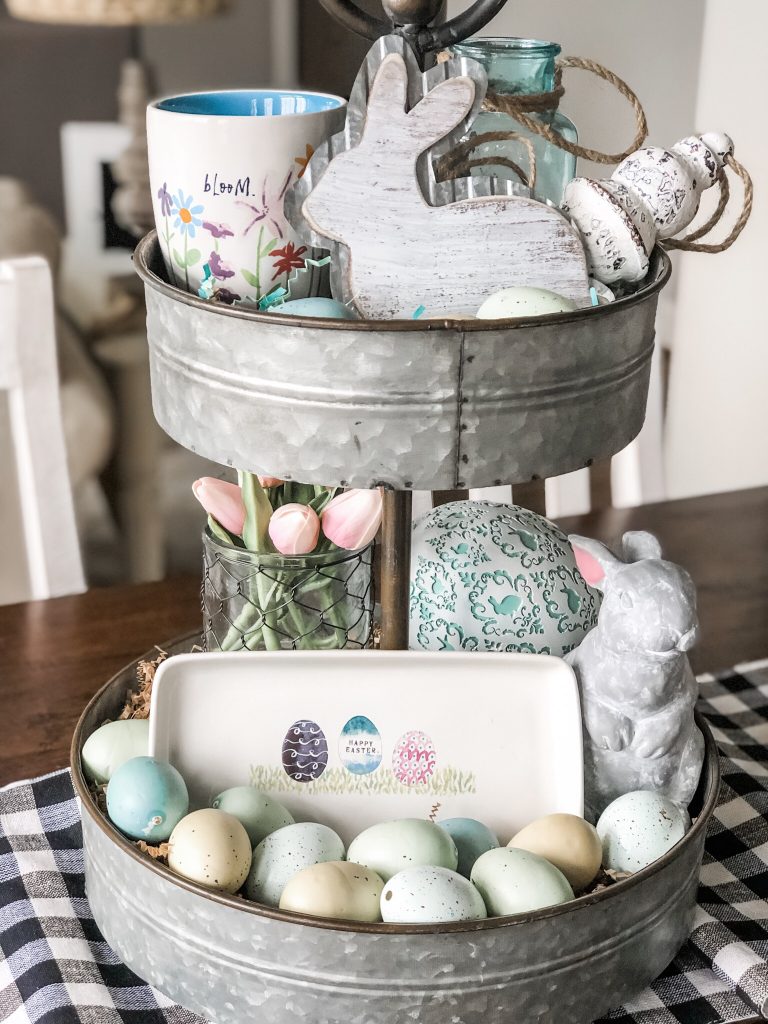 Today I'm rounding up 10 fabulous farmhouse trays for your home that you'll love! Galvanized, wood, oval and tiered…a little bit of it all!
Click on the name above the picture to be taken directly to the tray!!
Galvanized Tray, similar to the one on my coffee table! 
Galvanized and wood tray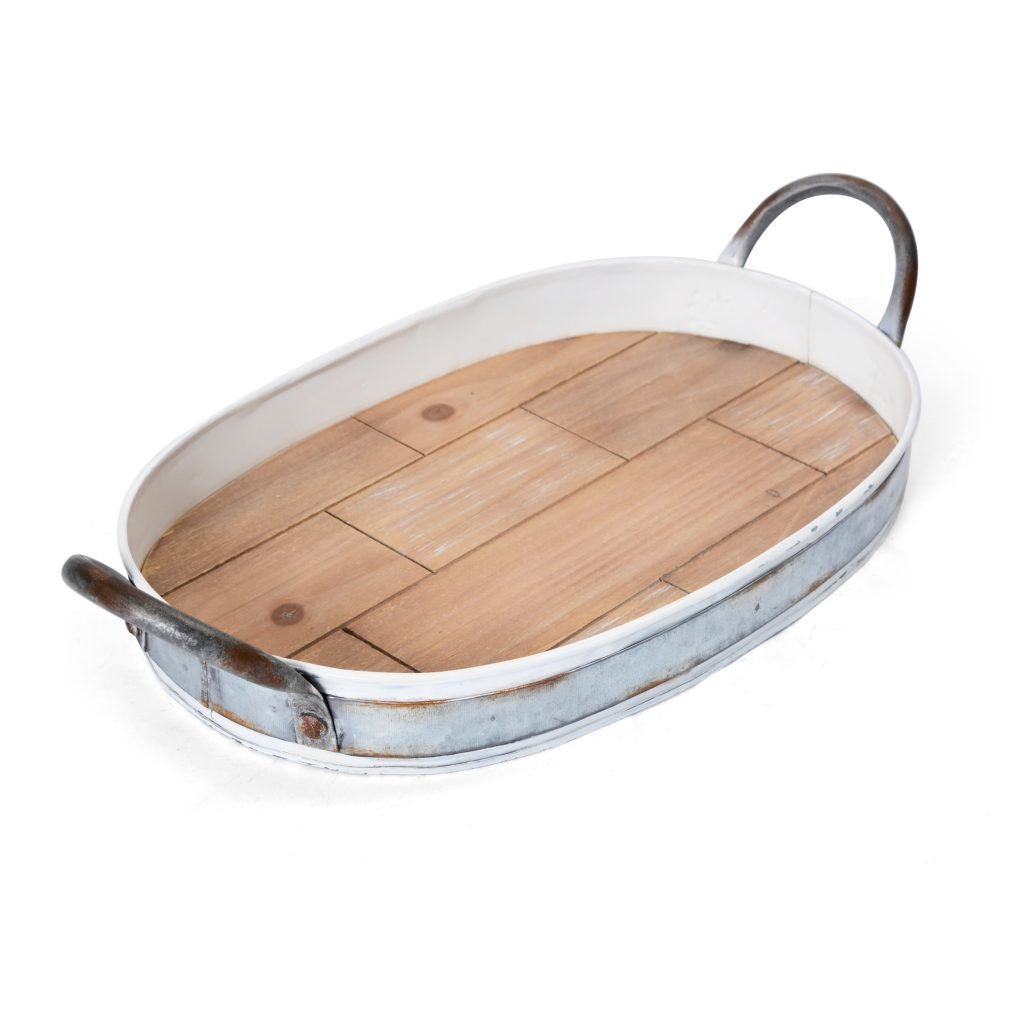 Aren't those farmhouse trays all so cute?! Here's my BEST tip when it comes to styling trays. Practice, practice, practice! If they intimidate you at first…that's ok! I get it. Look at pictures on pinterest for inspo (or here on my blog of course) and see what draws your eye in!
Here are just a few pictures of trays of mine from around the seasons for some styling inspo!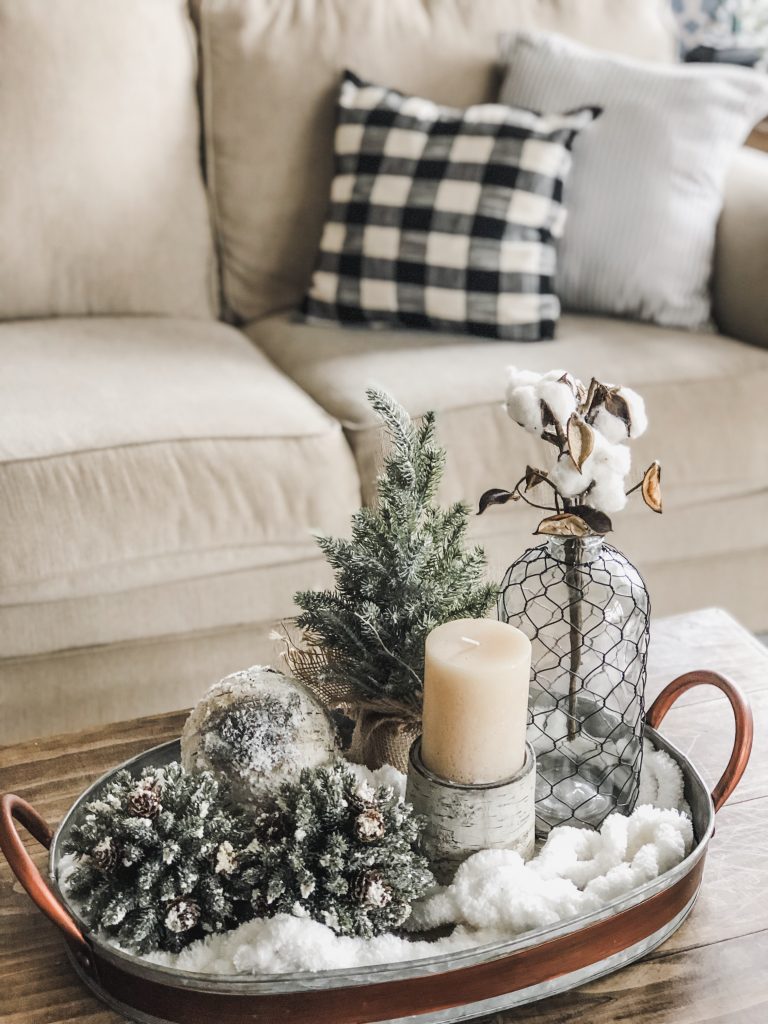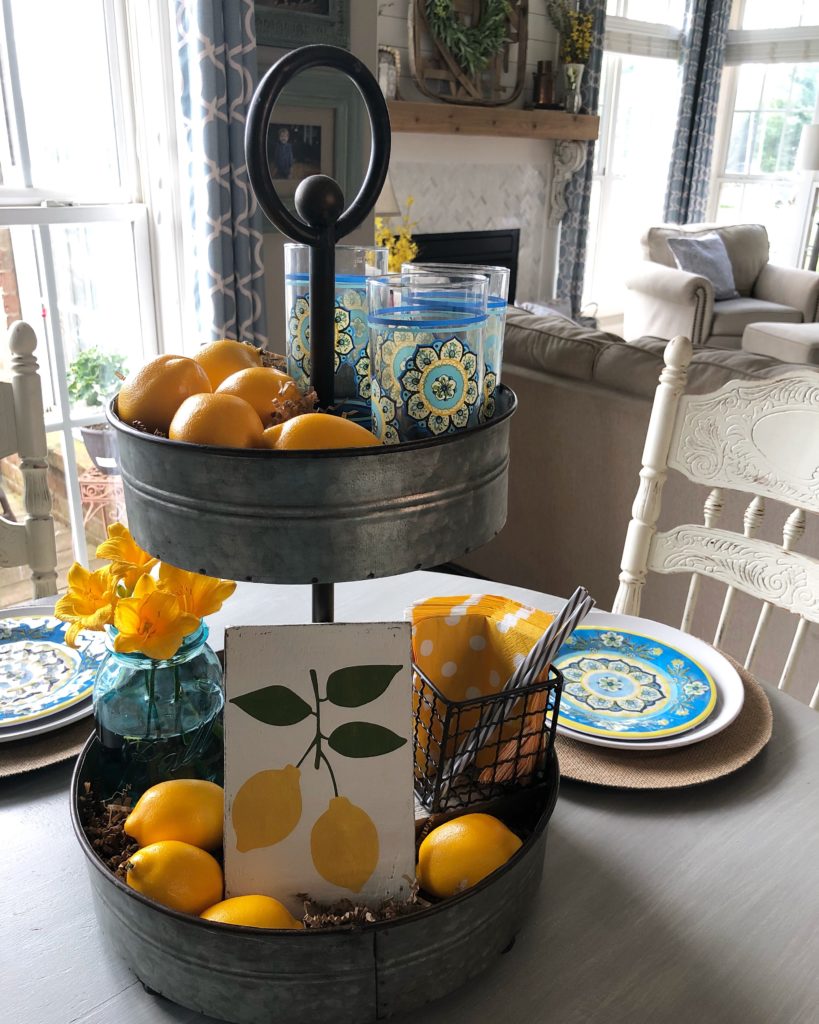 After you've gotten all your inspo, gather your items and just start playing around with it! It does take a little practice, but once you get the hang of it…they really can be fun to decorate!
Let me know if you are going to scoop one of these cute farmhouse trays up today!
Until next time…
Stacey
This post does contain affiliate links. Please see my full disclosure page for more details.