Christmas may be over, but buffalo check is ALWAYS in season! I truly think it can be used all year long, but as we roll into the winter months it is definitely a great choice!
Today I'm sharing 10 must have buffalo check items for your home…that are all on SALE! You will seriously want to grab these cuties up fast!
A lot of y'all went crazy over some of the items seen here in this pic! Anthony took the boys shopping for me for Christmas and they hit up one of my favorite stores…Kirkland's! Didn't they do good?! 
I'm linking up the items I got here, plus some others that are just tooooooo cute and too good of a deal not to share!
10 MUST HAVE BUFFALO CHECK ITEMS! 
CHARGERS- find them here! (The boys got me these and I love them)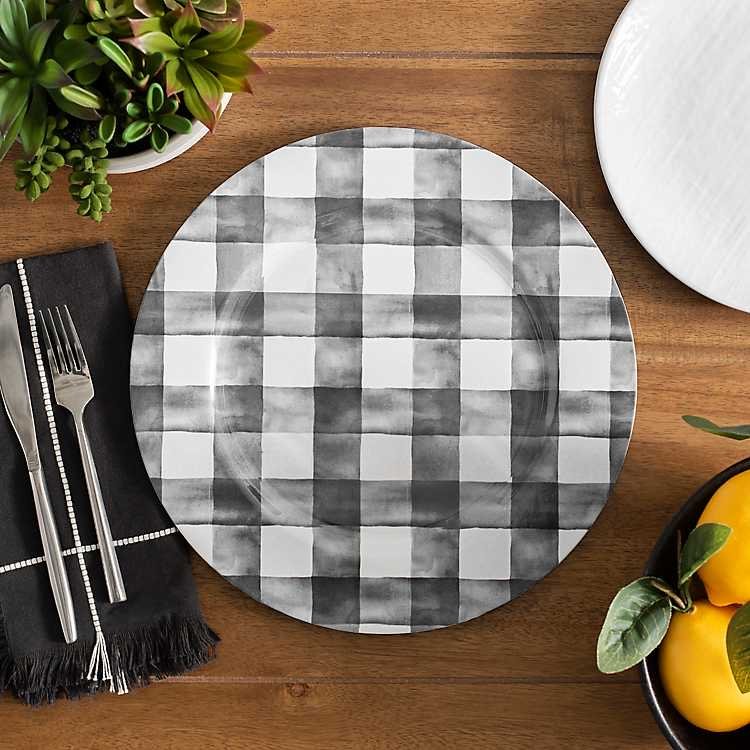 2. TIERED TRAY…find it here! They also got me this and you KNOW I am in love with it!
3. BOWL…find it here! They also got me this!
4. COASTERS…find them here! (They got me these too!)
5. SERVING UTENSILS…find them here! Ok, so I bought these for myself before Christmas…haha!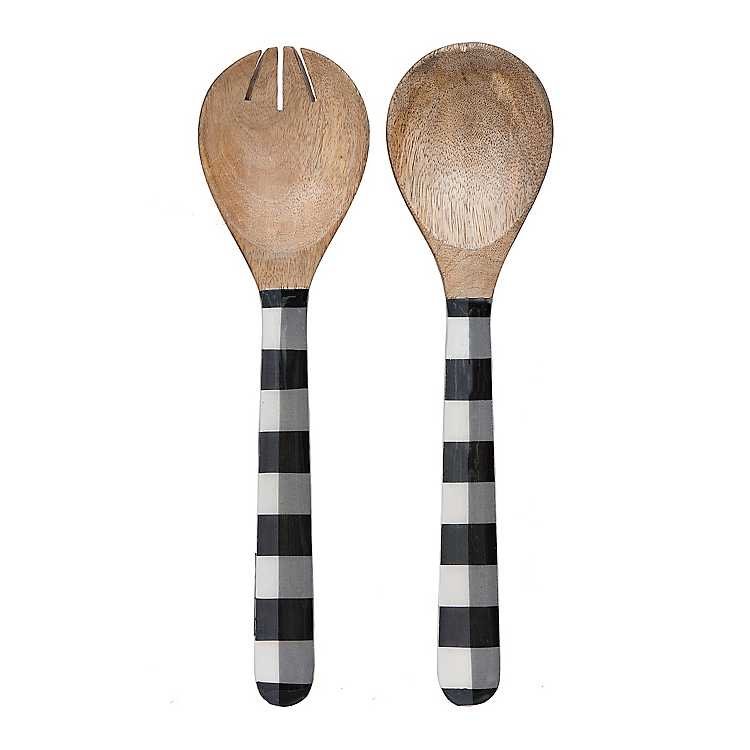 6. WOODEN TRAY WITH 3 BOWLS….find this here! OK, OK… busted. Bought this for myself too!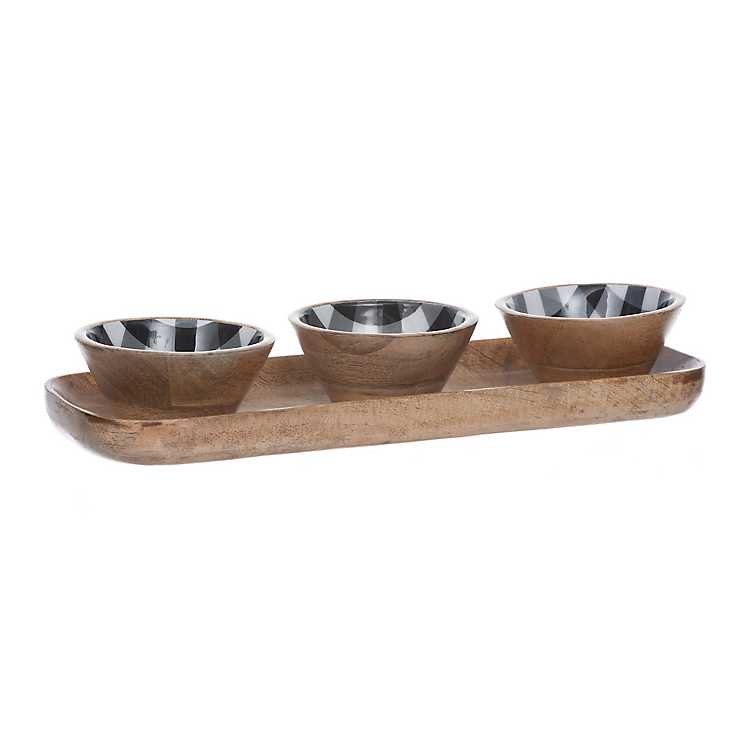 7. CUTE SIGN…find it here! Don't have this….but WANT IT!!
8. PILLOW- find it here! EVERYONE NEEDS BUFFALO CHECK PILLOWS OF COURSE!
9. CASSESROLE TOTE…find it here! Perfect for when you are bringing dishes to get togethers!
10. COZY ROBE…find it here! Last but not least, our décor isn't the only thing that should be cozy! Am I right?! Love this!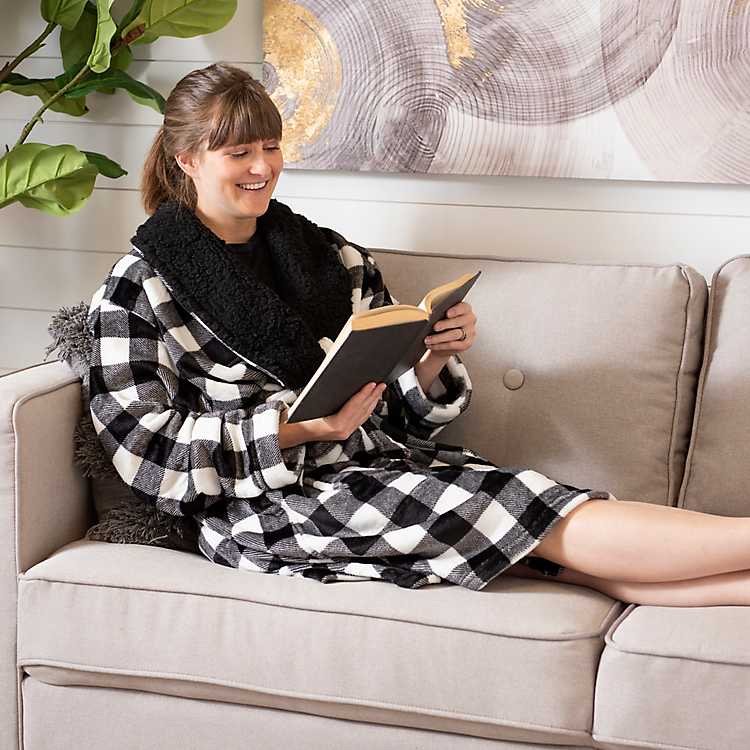 Did you enjoy this little must have buffalo check round up?! Let me know if you are going to snatch up any of these awesome deals!
Until next time…
Stacey
This post does contain affiliate links. Please see my full disclosure page for more details.