What better way to start the new year than with a FUN project! Am I right?! And I'm soooo excited to share this one with you!
It's time for the $100 room challenge! I'm partnering up with several other awesome bloggers for this fun challenge this month! Have you heard of this before?
Erin over at Lemons, Lavender and Laundry started this challenge and you can read all about it here.
Here are the basics:
One Room
One Month
One hundred dollars
You pick a room in your home, give it a makeover and don't spend over $100! The ones I have followed in the past have been amazing, so when I had the opportunity to participate this time I was pumped!
I have chosen to do a makeover in our downstairs guest bathroom for this room challenge! Let me start by saying this. I love this little bathroom. It's pretty cute as is.
But…
I've been looking at that same shower curtain for 7 years. And the wall color for about 5. Soooo….I'm just ready for a change. It neeeeeds a change! So, what a perfect time to do just that.
Here are some before pictures. I'll share a little about what I plan to do during the $100 room challenge and each week I will be posting on socials and here on the blog with updates! So fun!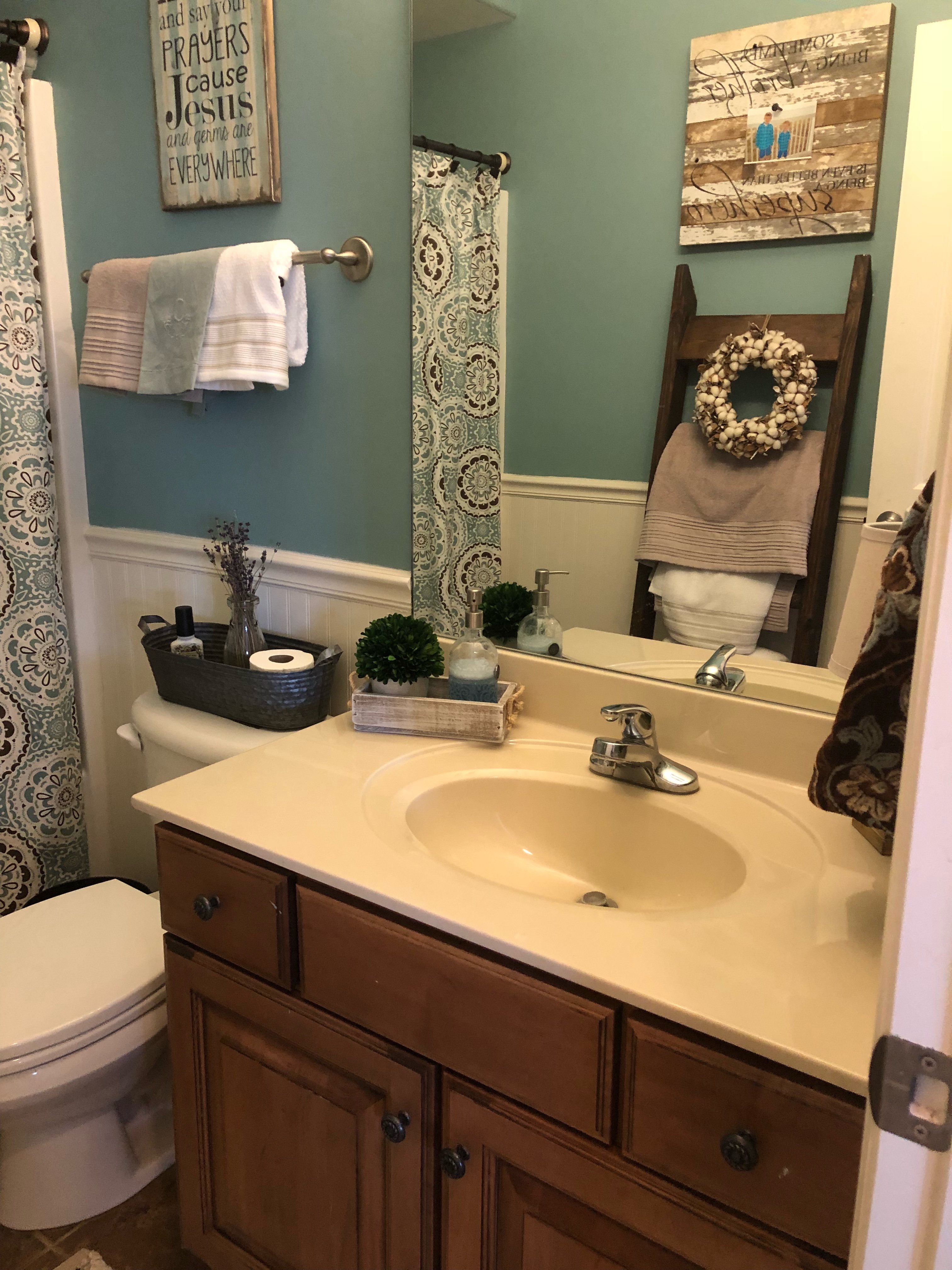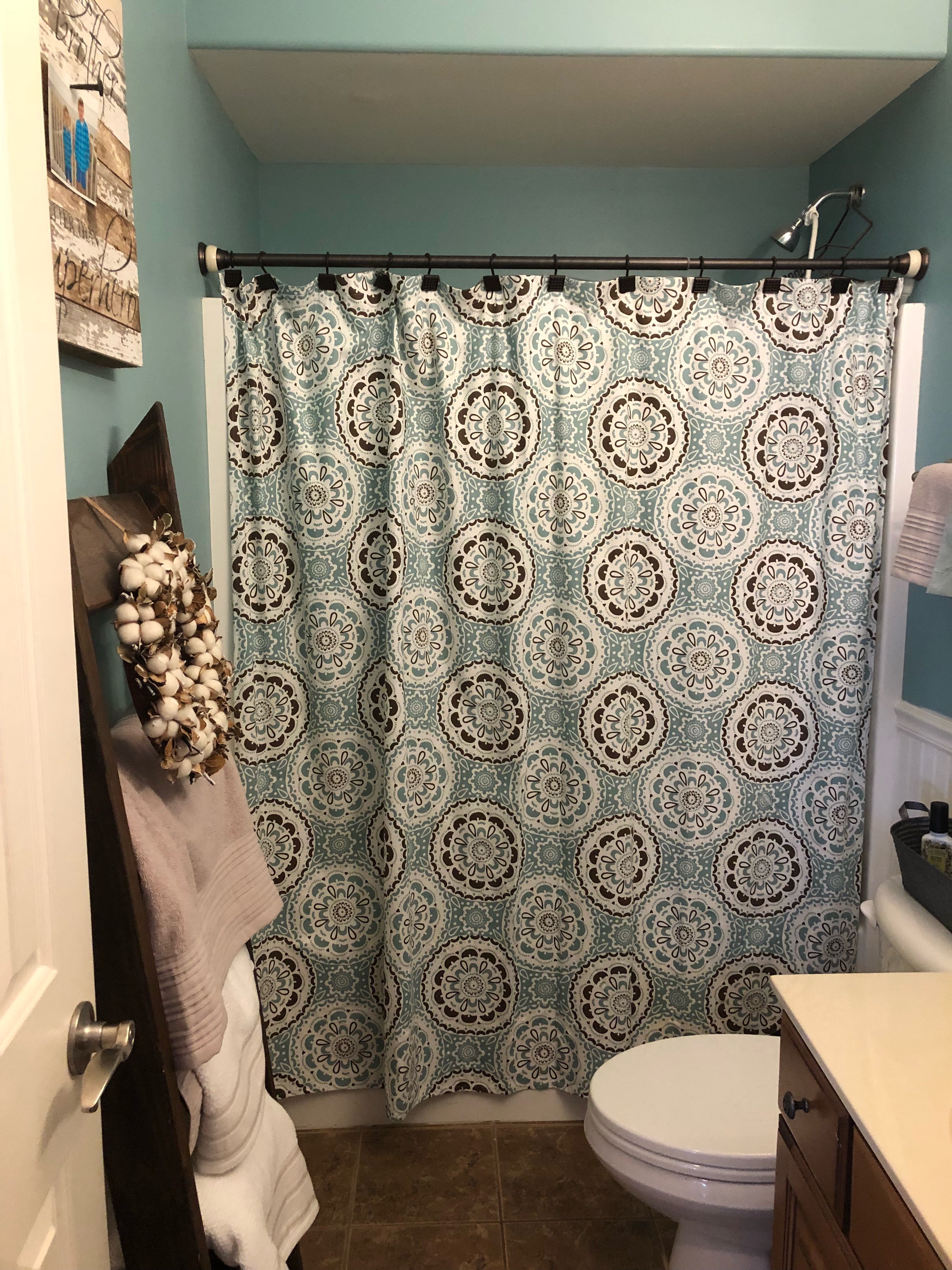 Blue walls…bye bye!
Shower curtain…gone!
Cabinet…paint it!
Tile floor….you will see!
New décor….I'm coming for ya!
Think I can do it all for under $100?! Stay tuned!!
~ Stacey
You can see here below all the other blogs that are participating in the $100 Room Challenge! I can't wait to follow this myself! So many awesome spaces are about to be transformed on a BUDGET! Woo-hoo!