Who else loves a candy cane theme for Christmas?! I think it can be just adorable!
These 2 candy cane craft ideas are too cute and both super easy too! I'll give you the supply lists and instructions below!
DOLLAR TREE FLUFFY CANDY CANE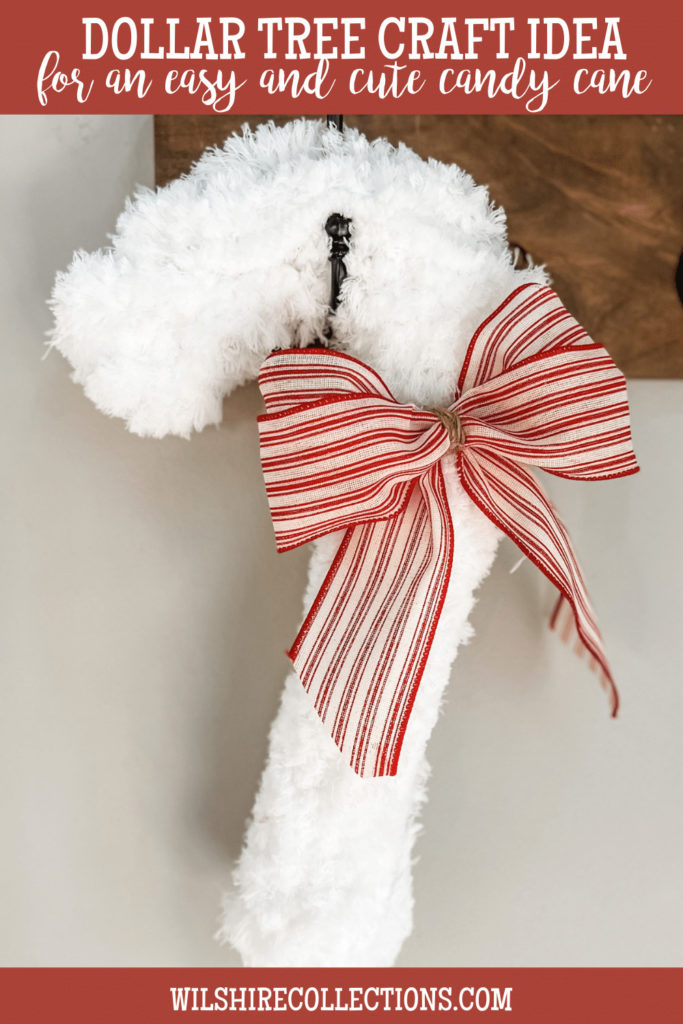 Supplies: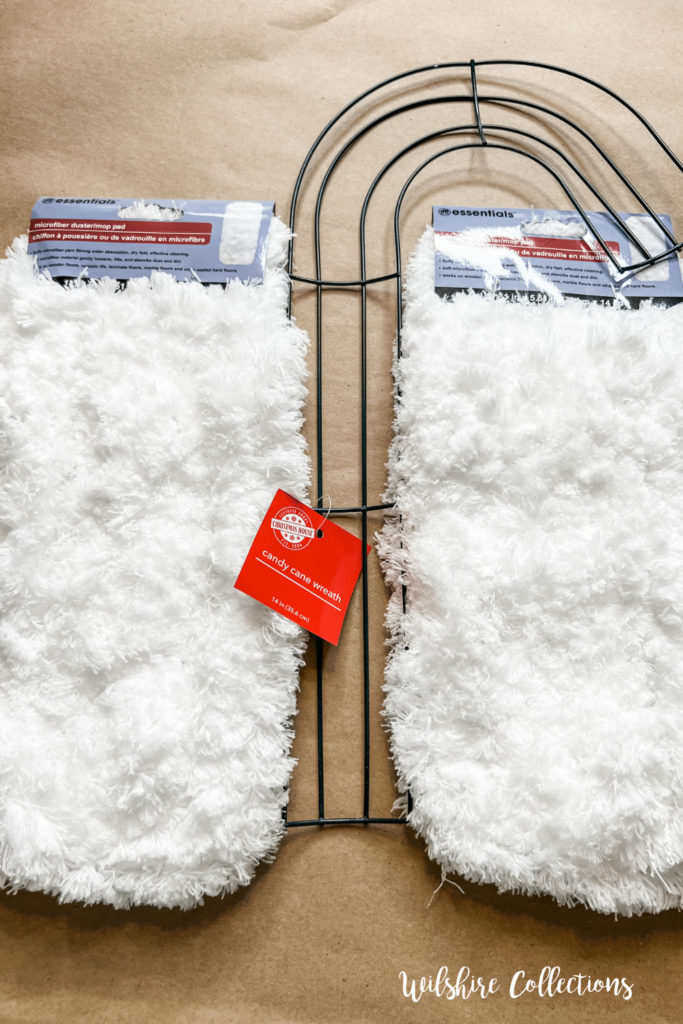 Candy Cane wreath form (Dollar Tree)
2 mop heads (Dollar Tree)
Ribbon of choice that looks candy cane themed (mine is from Hobby Lobby)
Hot Glue
That's literally ALL you need for this, and you can watch this quick video here on how I put it together. Easy, peasy and sooo cute!
You could obviously do the whole thing in the striped ribbon too for a true candy cane look, but I thought this fuzzy candy cane version was fun and different.
CANDY CANE SCRAPBOOK PAPER TREE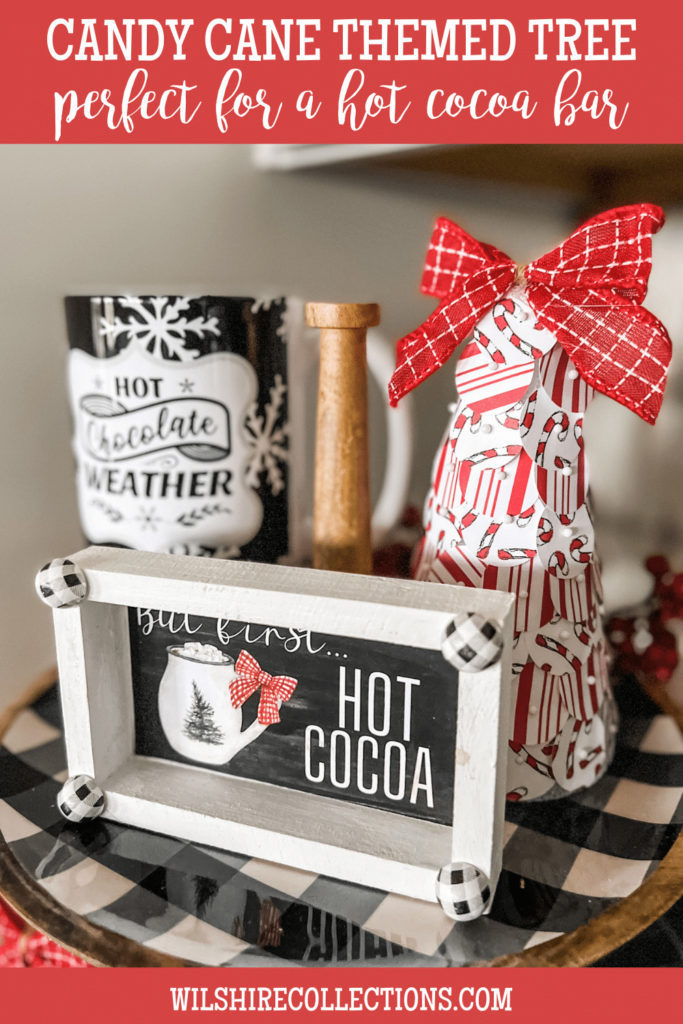 Supplies:
Foam cone (mine was a small one, but you could do this on ANY size)
2 candy cane themed pieces of scrapbook paper (mine are from hobby lobby)
A one inch hole punch (if your tree is bigger you could definitely do bigger circles)
Small pins (mine are from hobby lobby and have white ends)
That's all you need for this one, and in this quick video here you can see exactly how I made it!
Which of these candy cane craft ideas is your favorite?!
I love doing a hot cocoa bar, so the little tree was just perfect for that spot. You can see my hot cocoa printables here and my hot cocoa mug here that would go along SO cute with these projects!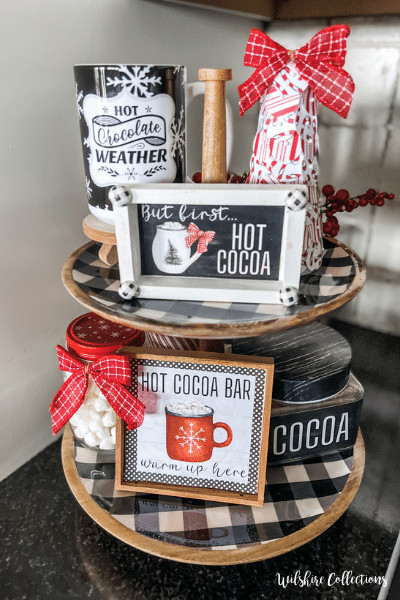 Until next time…
Stacey
FOR MORE OF MY CHRISTMAS DECORATING AND DIY BLOG POSTS, CHECK THIS OUT!