'Tis the season to be getting Christmas crafty! Am I right?!
These 2 easy Christmas DIY's using printables are not only super adorable, but they are something anyone can do to create instant cuteness!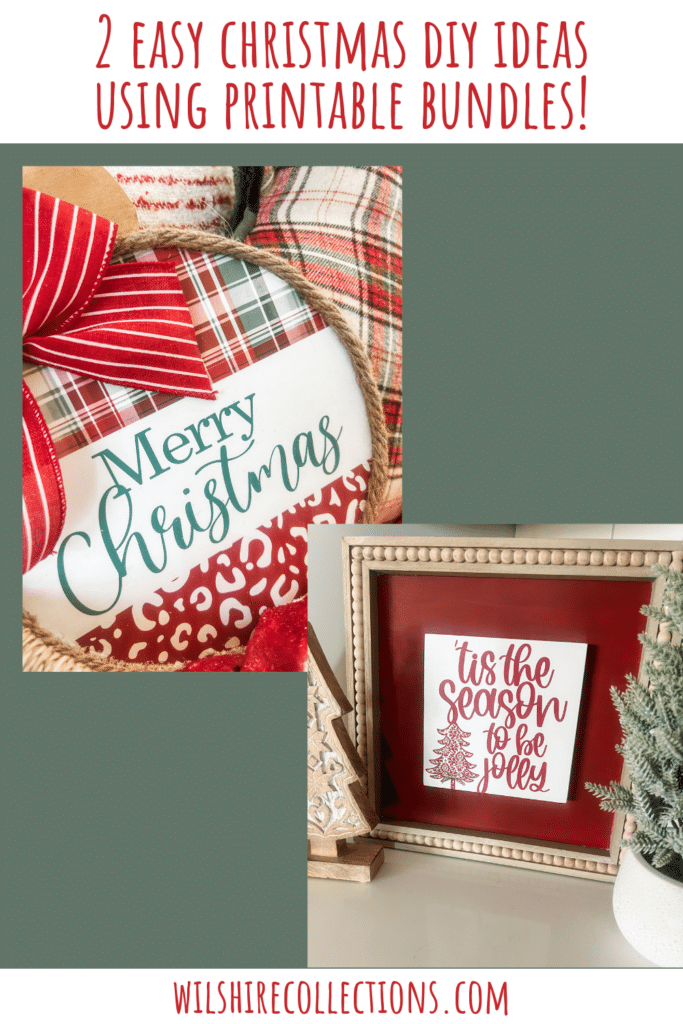 If you don't know…my name is Stacey and I am printable obsessed! I started creating printables with crafting in mind a few years ago, and I haven't stopped since!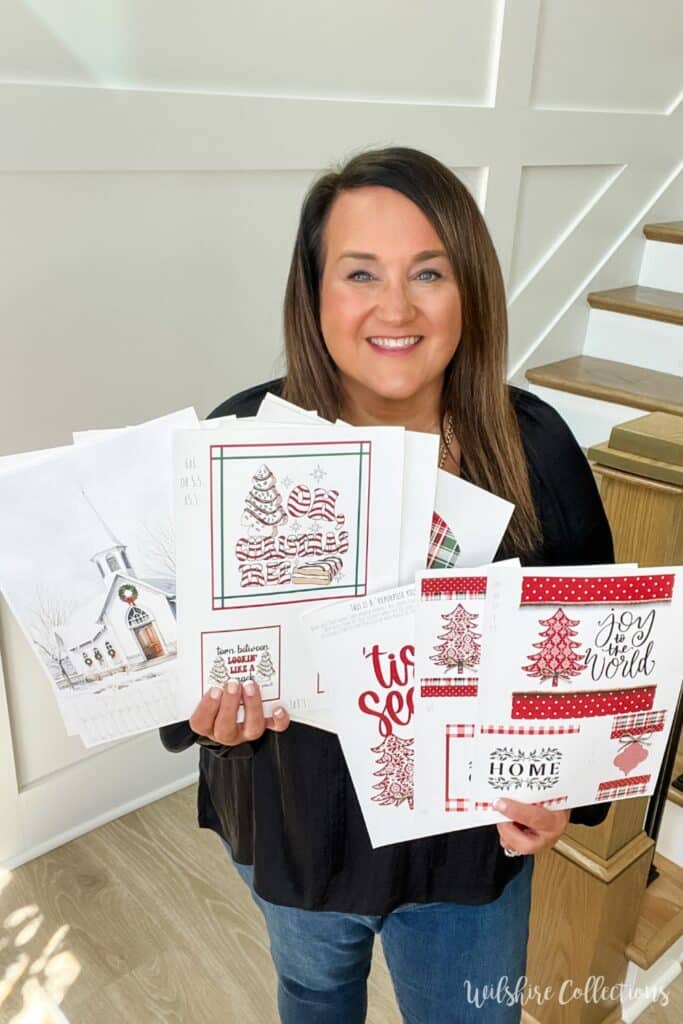 Printables are just PDF files that can be printed from a regular home printer OR anyplace that makes copies will print them for you!
I also have a printable club where ladies get 6 new printable bundles delivered to them digitally at the beginning of each month that they can instantly print and get crafty with! Want to learn more?! Would LOVE to have you!
Let's get crafty and let me show ya project 1!
For this one, I used this adorable Christmas rounds printable bundle!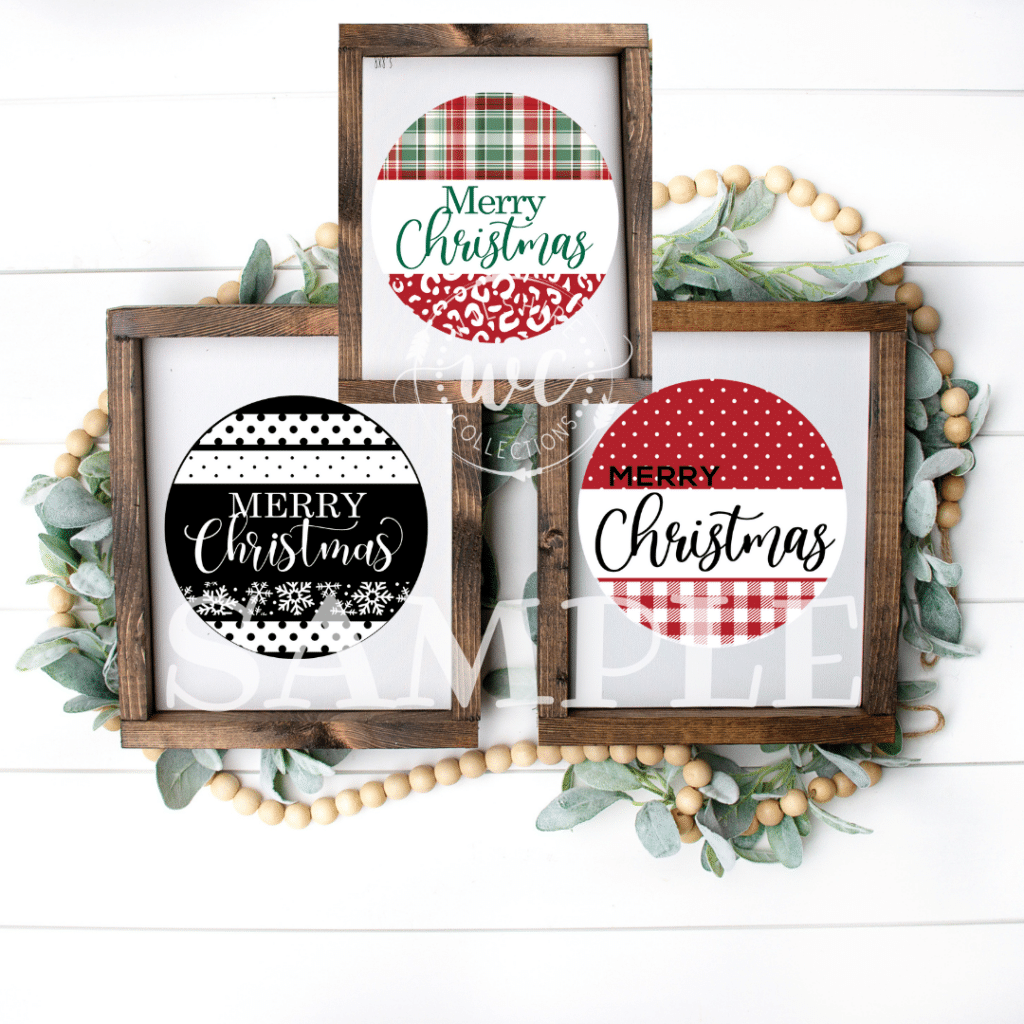 I also used this 12″ wood ornament cutout from Woodpeckers crafts. If you would like to order one of these too, be sure to use code WILSHIRE at checkout for an extra 5% off!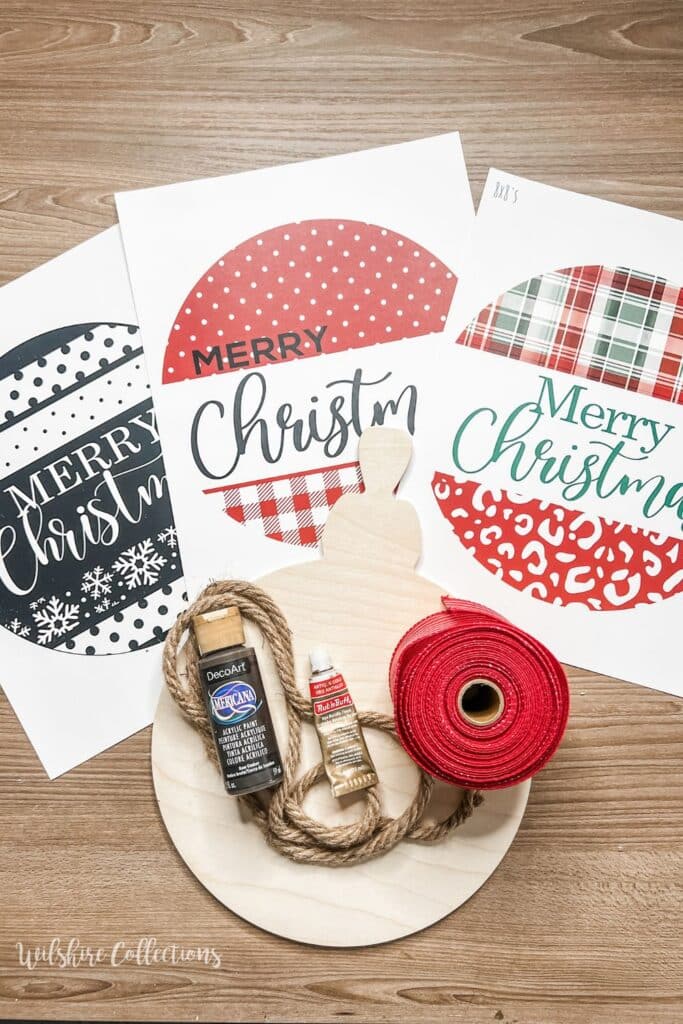 Grab some brown acrylic paint, some mod podge, gold rub n buff, some thick jute and a coordinating ribbon of choice!
I simply stained my edges and then mod podged the printable to the center!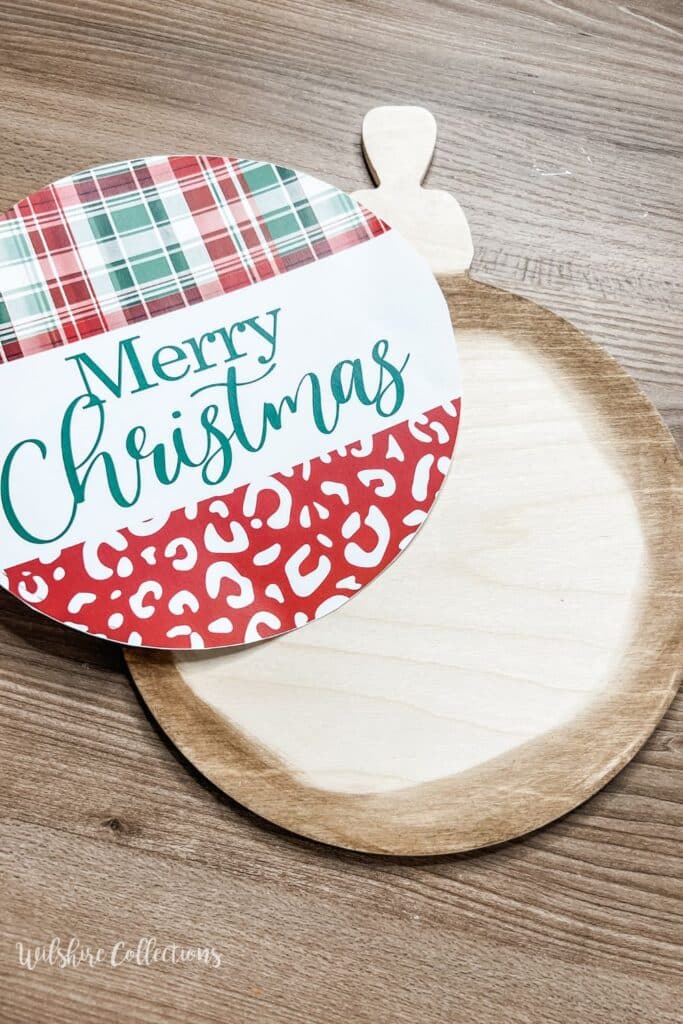 Next I took some hot glue and ran my jute around the edge. After that, I added my rub n buff to the top!
For the last step, I made a super simple bow.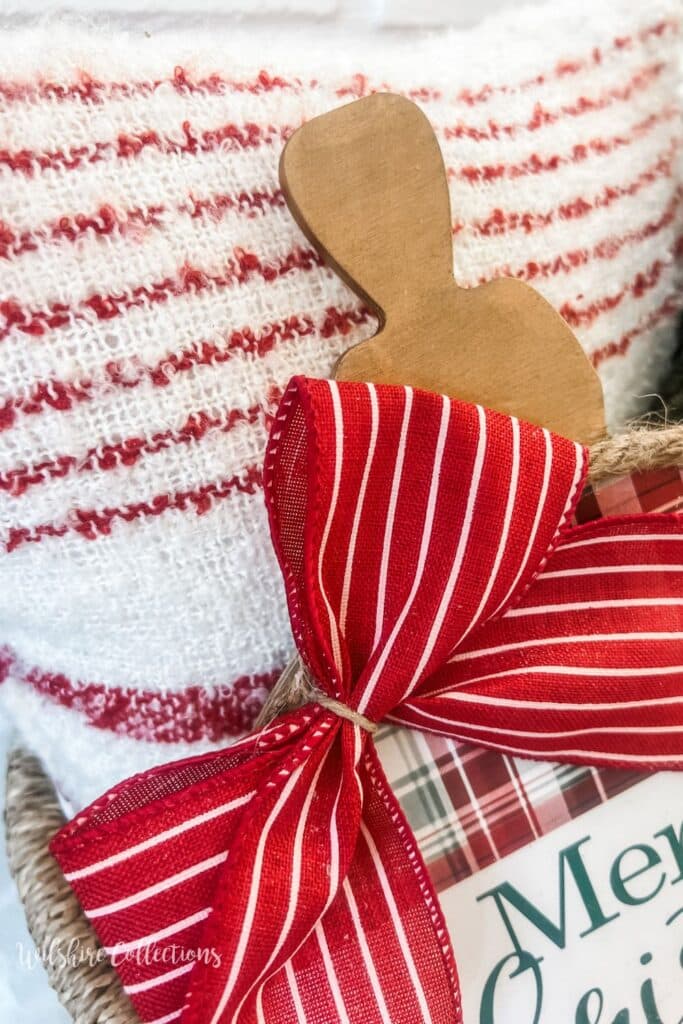 How amazing does this look styled in this basket for the holidays?! I am OBSESSED!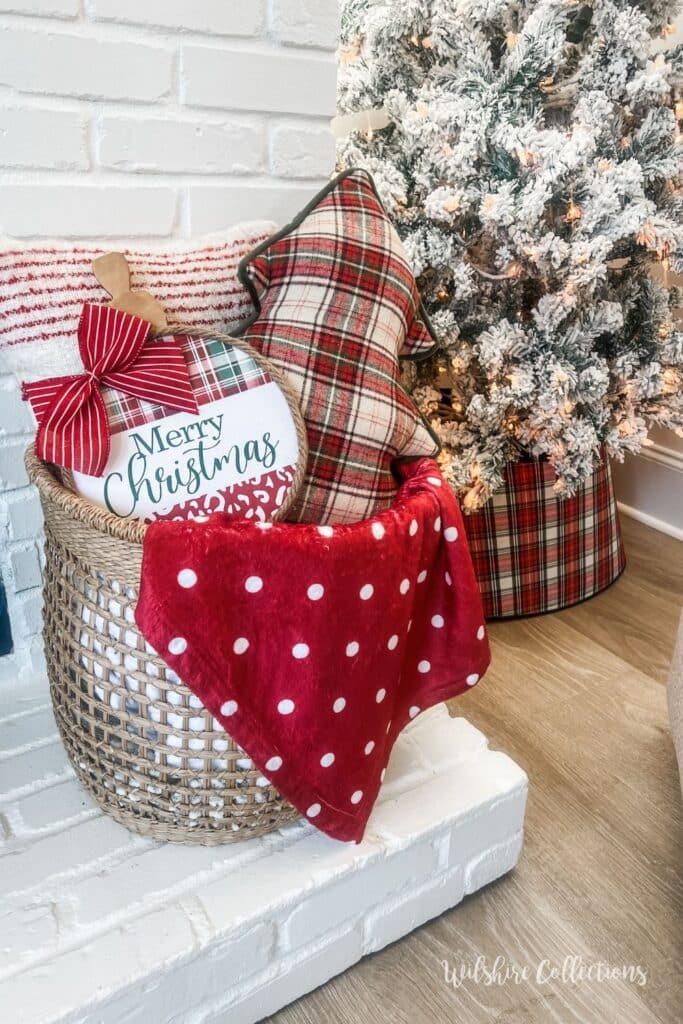 Of course there are many ways you could use this and style it!
Now onto project 2…
For this one, I used this adorable Jolly season printable bundle! I knew I wanted to create a statement piece…and that's just what I did!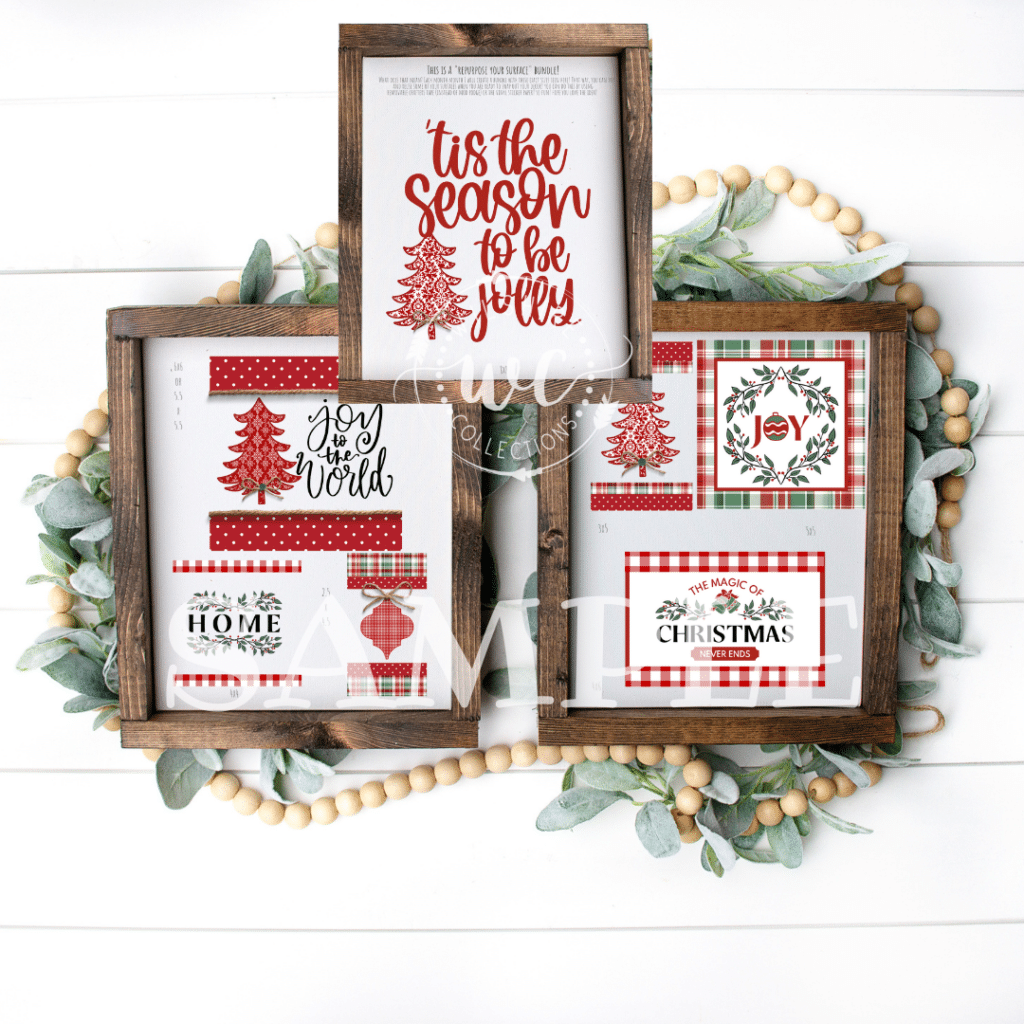 I found this amazing wood piece at Hobby Lobby, and used it as my base. Here's the pics so you can look for it too.
I painted the back by mixing Cherry Red with a little Raw umber brown paint to darken up the red just a bit! Put painters tape down to protect it!
It took a few coats, but was so worth it!
Next up…I simply mod podged my printable onto an 8×8 piece of wood that I got from Hobby Lobby woodpile section also!
It's truly THAT simple! And how cute does this look?!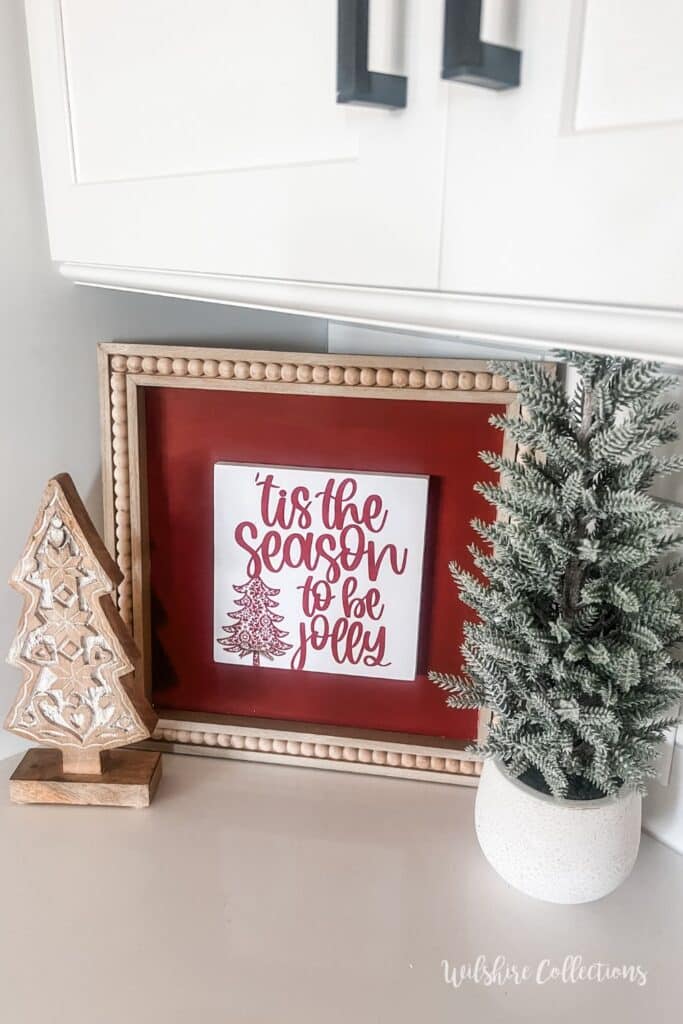 What do you think of these 2 easy Christmas DIY's using printables?! So cute, right?!
Hope you'll join us and I hope you'll give these projects a try!
Until next time…
Stacey