I love decorating with some red, white and blue this time of year! How about you?! And I really love when I can incorporate some things that I make into my decor!
These 2 easy DIY patriotic signs are sure to make your home extra festive! Plus, printables make crafting so much fun!
Sign #1- Sweet Land of Liberty
These are the main supplies I grabbed for this DIY patriotic sign! The Printable can be found in my store!
The "surface" was just a 11×11 sign from Dollar Tree that I still had on hand from the Fall, but anything around this size will work. (Even a thick piece of cardboard!) I also used 2 12″ paint sticks for this project.
Grab any fabric you think will coordinate with the printable for this part and simple cut to size, wrap around your surface and hot glue it to the back.
Next, I stained my paint sticks and then attached the printable to the top and bottom of it in the center. I simply hot glued the paint sticks on the top and the bottom. I love the way it looked layered….but I knew it needed just a couple more things!
A ribbon hanger and some rick rack going down the sides truly completed the look of this DIY patriotic sign. Don't ya think?!
Sign #2- Stars and Stripes
For this one, I grabbed this cute let's stay home sign from Dollar General and decided I was going to use the BACK of it to create a reversible sign!
I also wanted to use my cute stars and stripes printable, found in my shop here! And this little truck from Dollar General was part of my plan as well!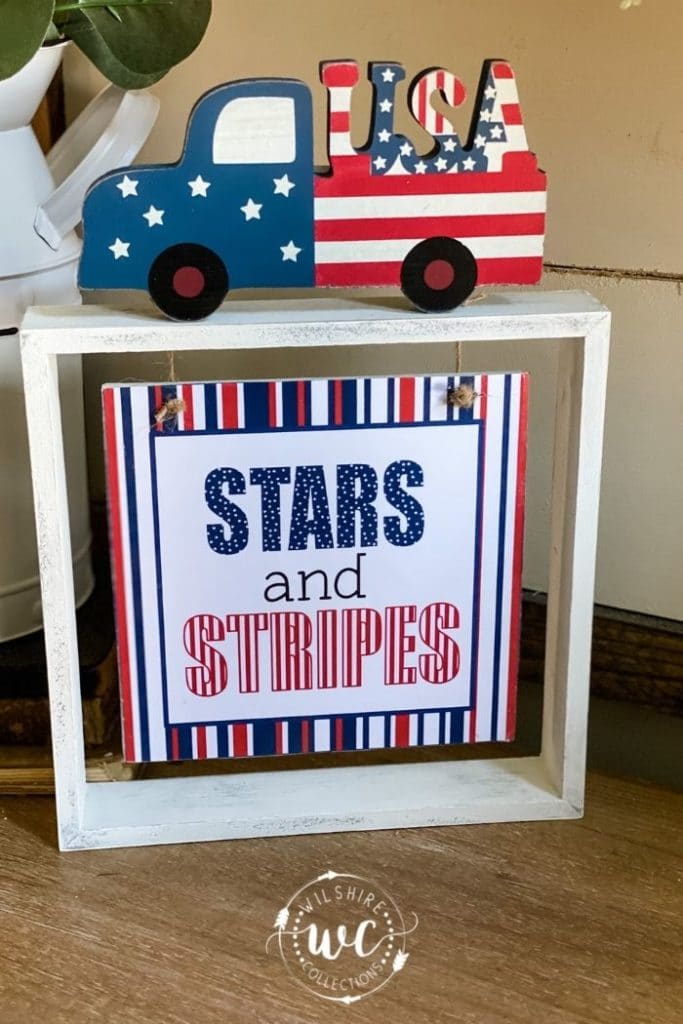 This was truly so easy, because I just painted the frame white, attached the printable with mod podge and then just SET the truck on top of the sign for a cute and fun extra pop. What do you think?!
Hope you love these 2 easy DIY patriotic sign ideas and I hope it inspires you to get crafty and do some fun projects for your home!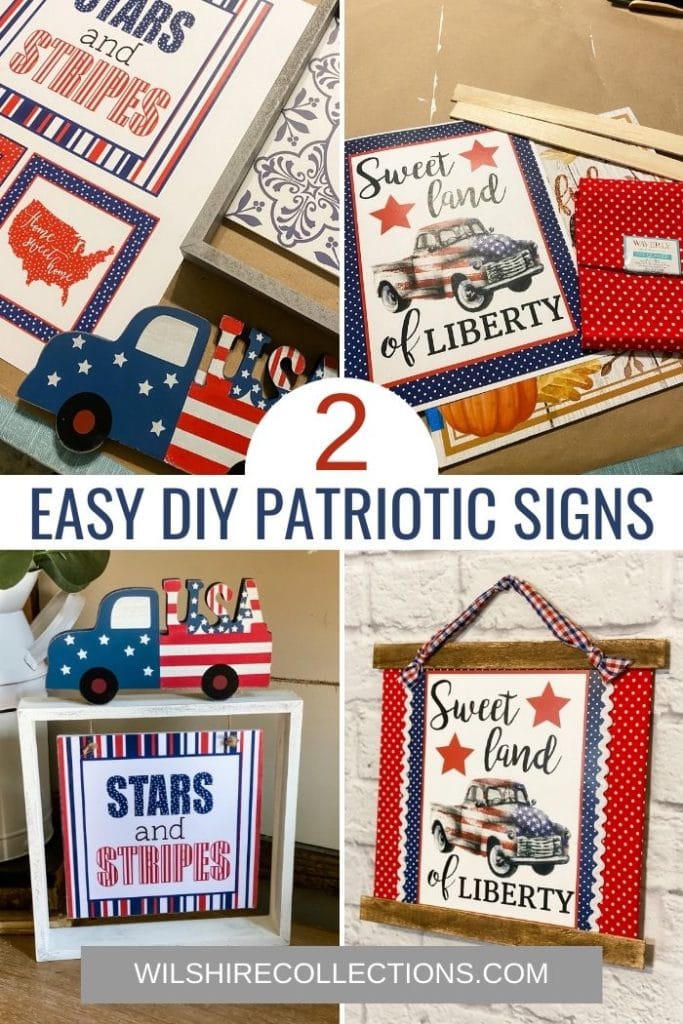 Until next time…
Stacey