What do you do when you only have 5 minutes, but you are feeling creative?! You make a 5 minute Christmas craft of course!
This 5 minute Christmas craft will show you how to make an easy red truck sign for the holidays! You only need 2 items to complete this look!
I saw this little peel and stick wall art at Walmart and just knew I HAD to have it. It was over in the Christmas section and even though I knew I wasn't going to use it on my walls, I figured I could find something to do with it.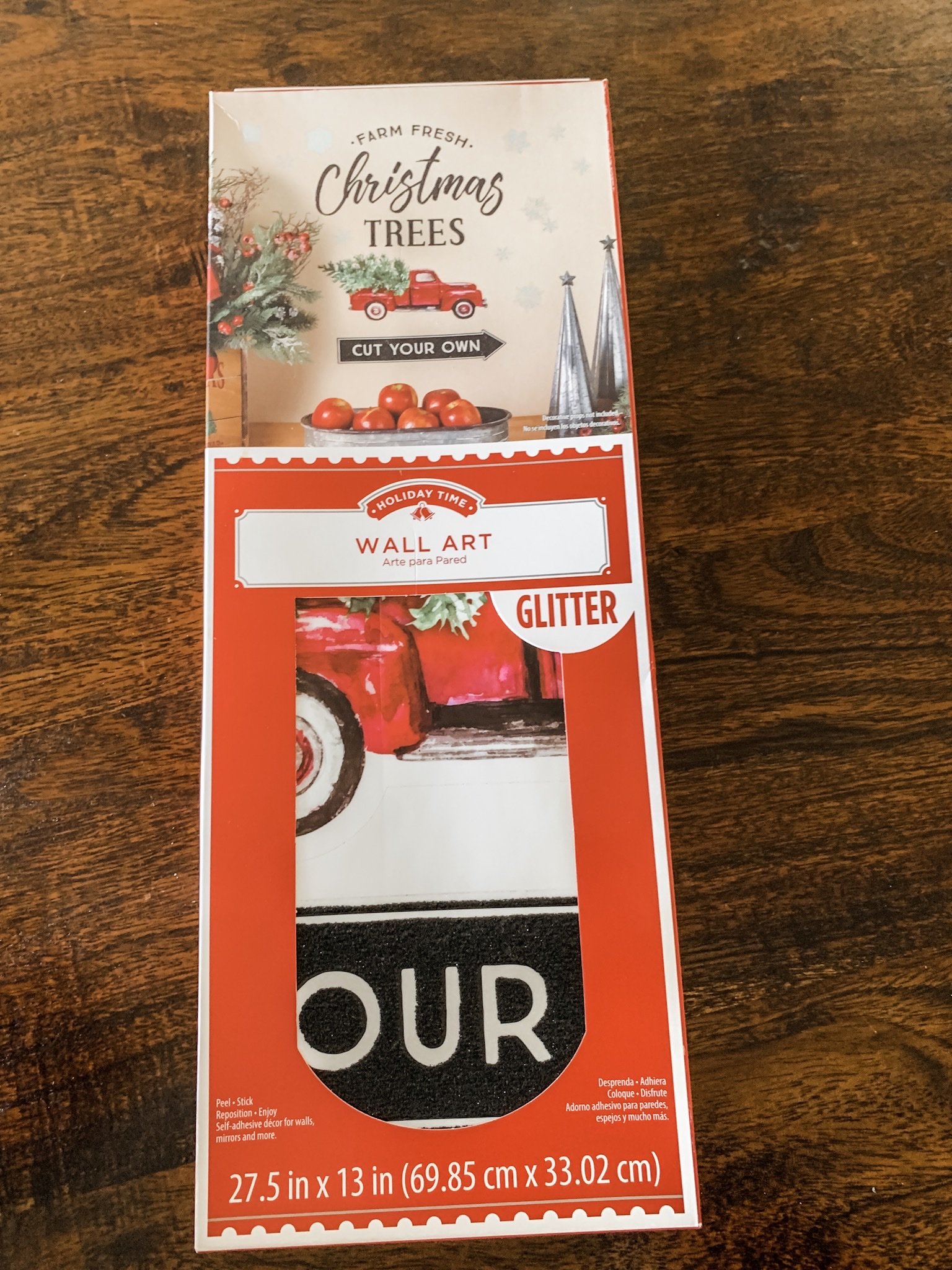 I had this 11×14 canvas panel at home, so I opened up the package and realized the truck would fit perfectly on the canvas. I used the flat panel kind for this, but you could also use a regular 11×14 canvas as well. 
This is literally all you will need for this!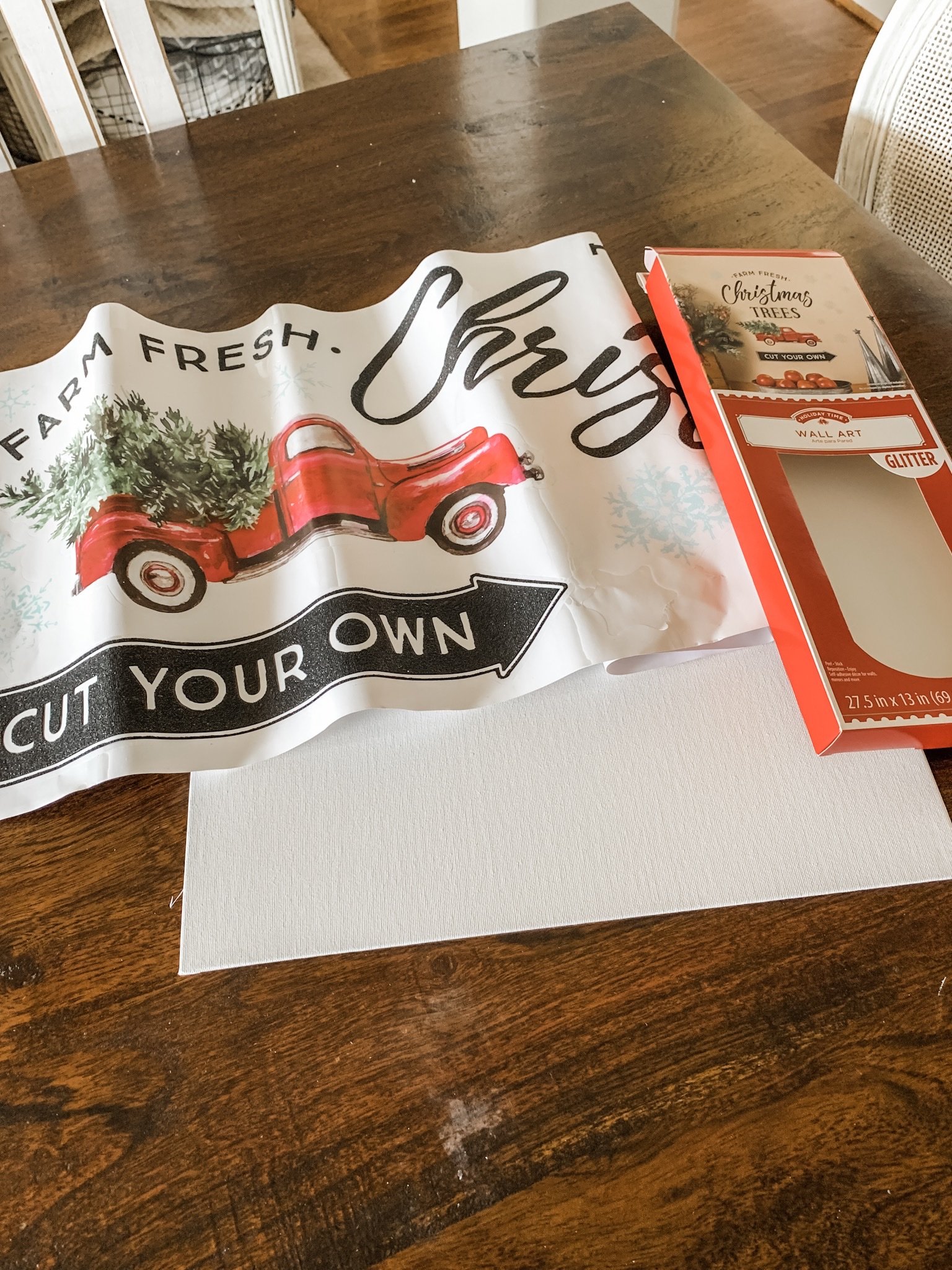 Here is where it gets tricky. Just kidding…it stays EASY!! I literally just peeled off the parts of this decal that I wanted to use and stuck it right on the canvas!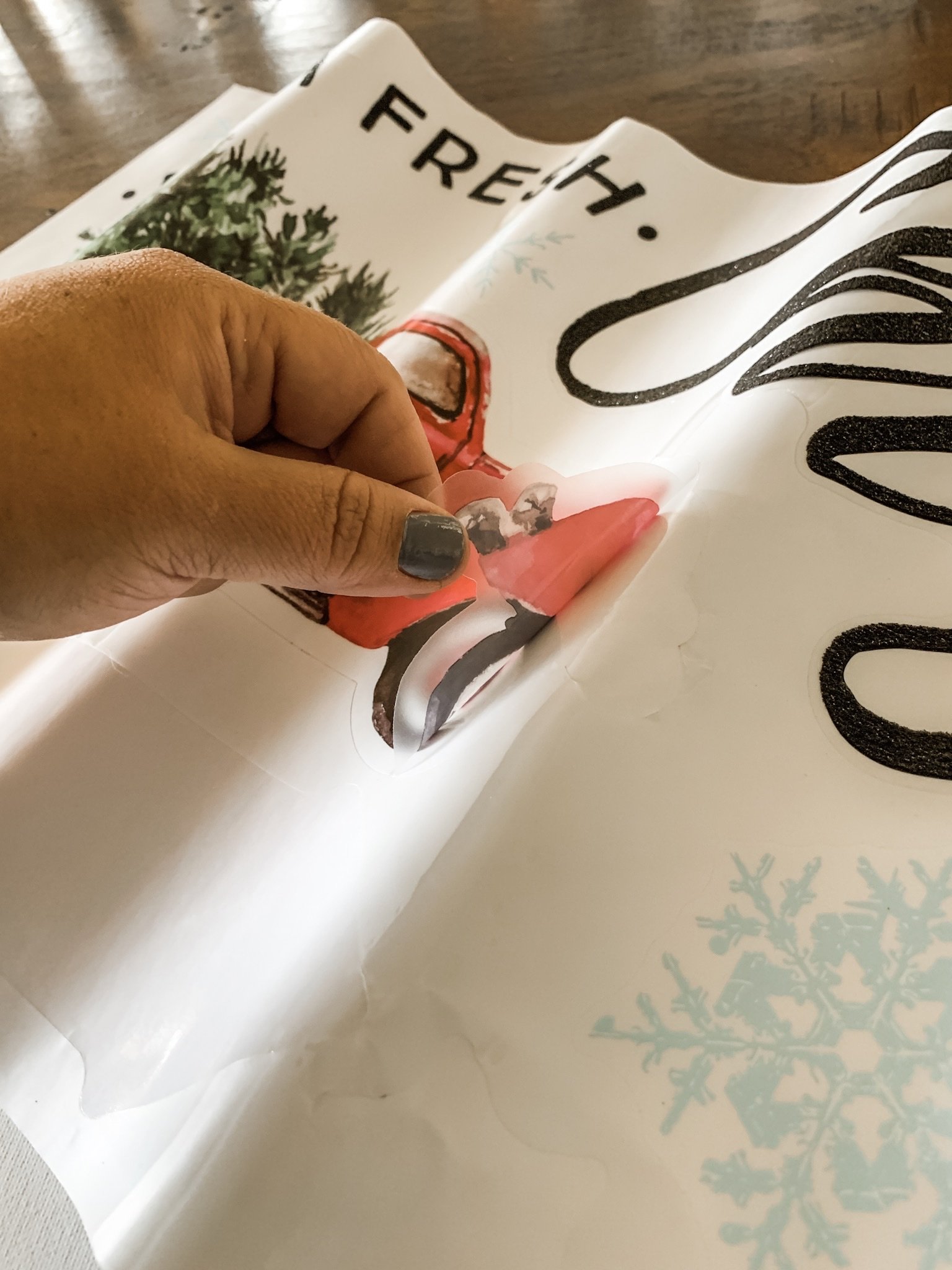 I decided to put the cut your own at the bottom, the truck in the middle and the farm fresh up top.
Before I knew it, I had completed a 5 minute Christmas craft and was pretty stinkin' proud of it! I propped mine up on a little easel, but you could also frame this which would be SUPER adorable! So many things you could do….so get creative and have fun!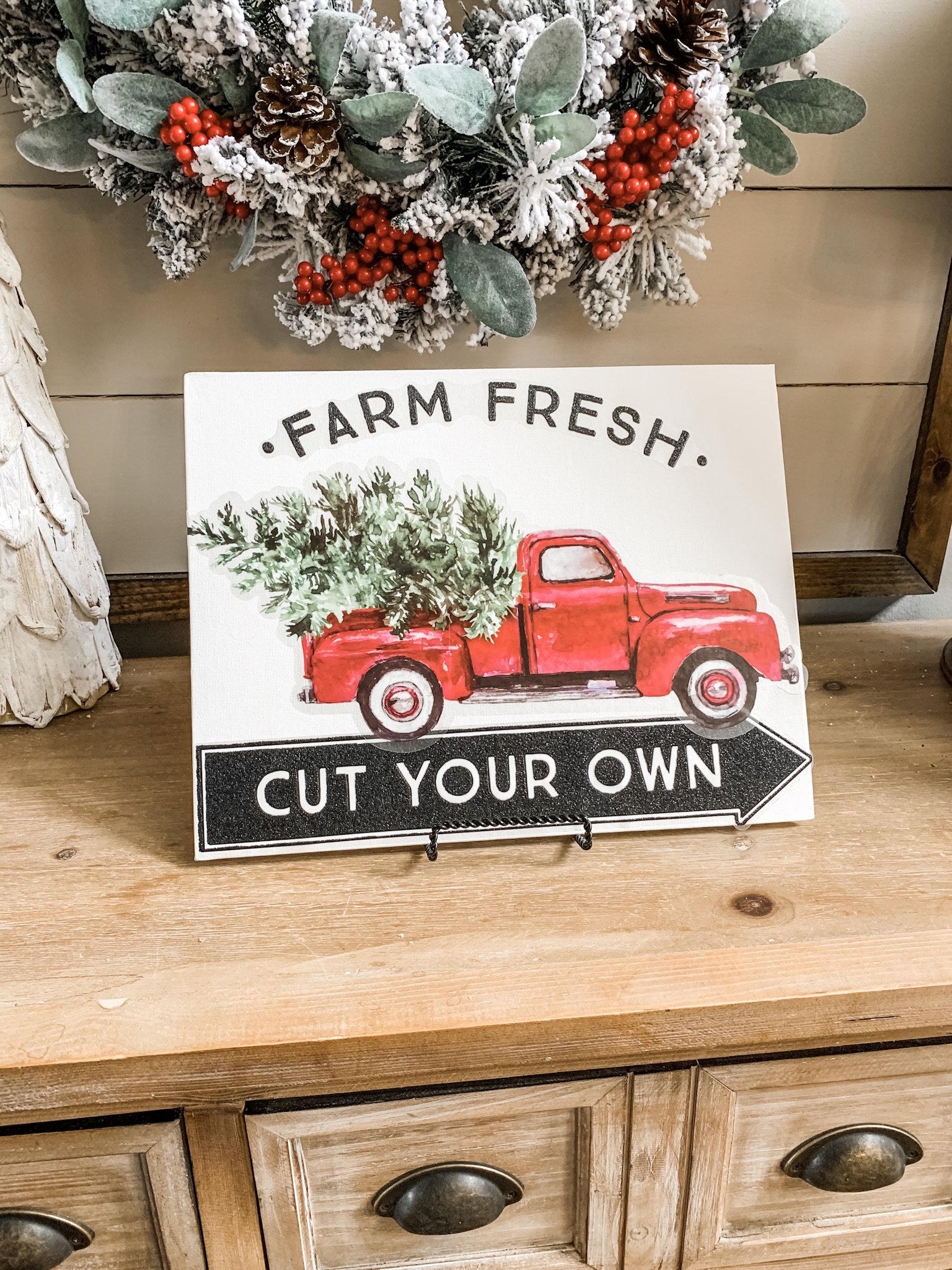 Will you make one of these this year?! I sure hope so!
Until next time…
Stacey
BE SURE AND CHECK OUT MY OTHER CHRISTMAS DECORATING AND DIY IDEAS HERE!