What do ya do when you have some cute snowflakes and 5 minutes to craft?! You make a cute ornament for your tree of course! Well, that's what I do at least…because I HAD to show you this one!
This 5 minute Christmas ornament craft is full of snowflake fun and literally ANYONE can do it! Perfect for your tree or even a little sign to hang!
Here is what I used for this 5 minute Christmas ornament project:
These iron on pieces came from Walmart over in their fabric section. If you can't find these, any type of snowflake will do. Even a wood cut out one would be fine and you could cover with scrapbook paper, leave it wood or paint it! 
This little board was $1 from the Dollar General. It's for kids, but I knew I was going to paint right over all that anyways!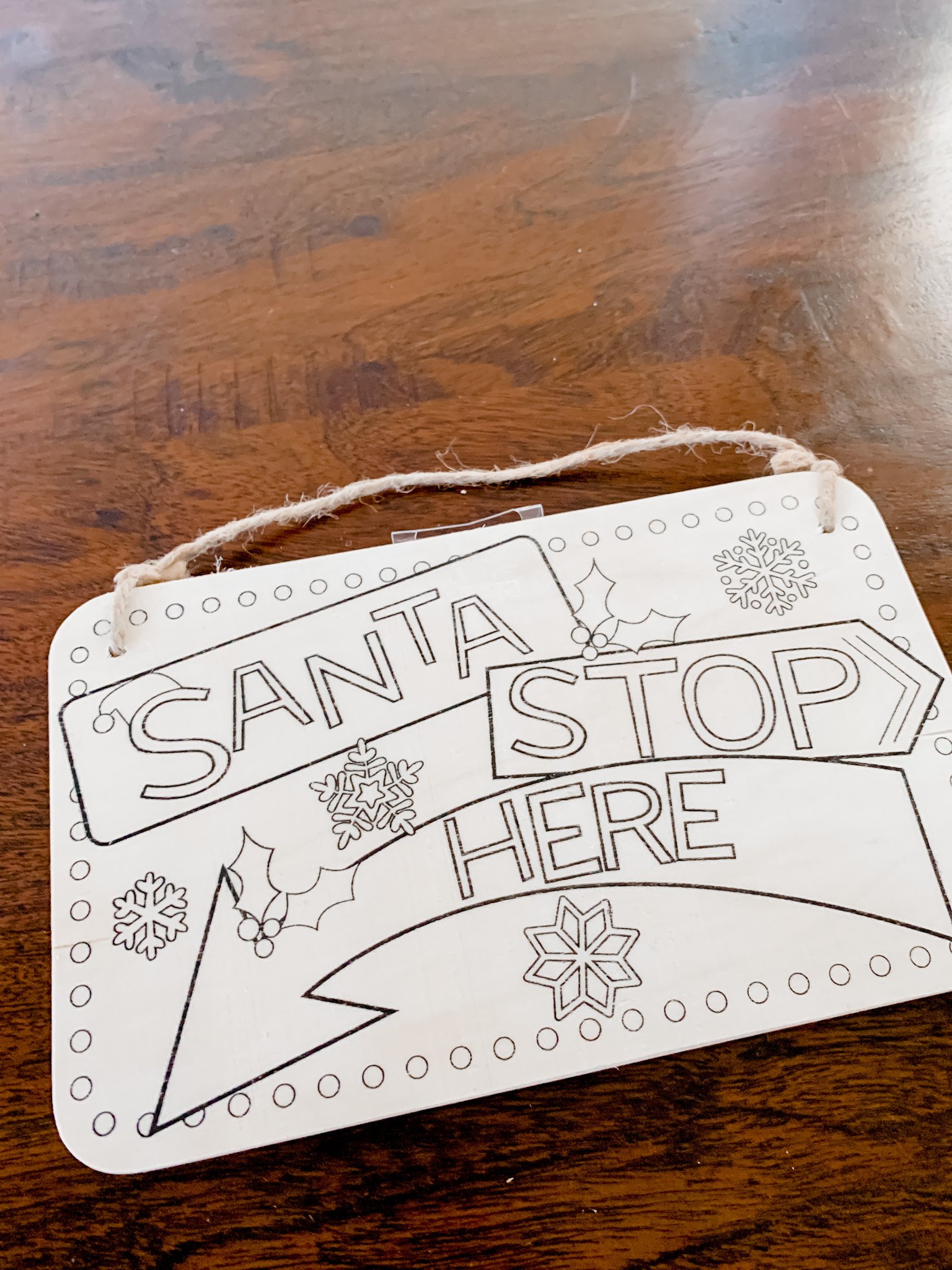 I loved this little snowflake garland that was also from Dollar General for $1! I took mine apart for this project though (see below).
First I took some Waverly chalk paint from Walmart in the color ink and just painted the board black.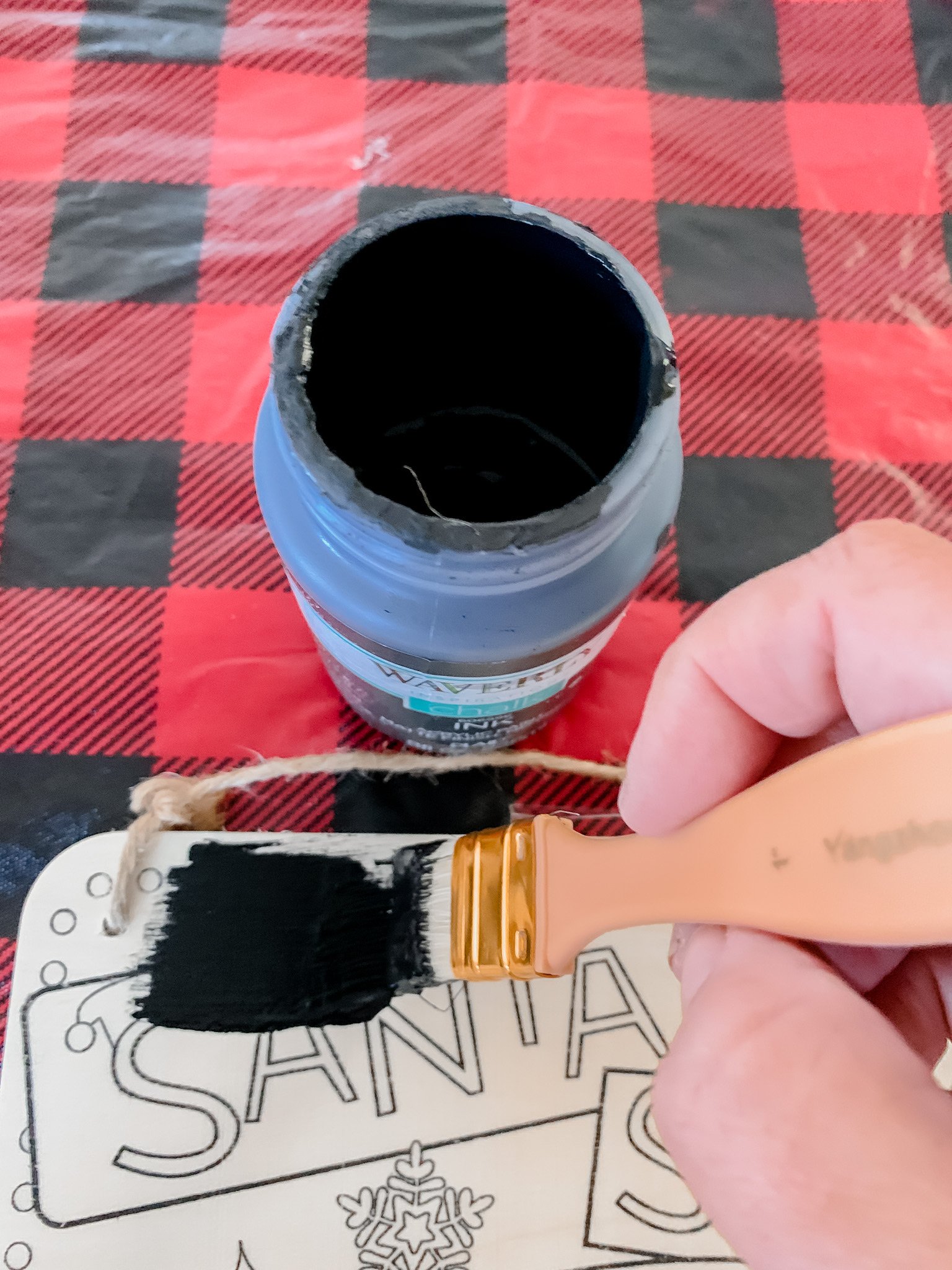 Once that was dry(ish), I used hot glue and attached my buffalo check snowflake. Remember, I had 5 minutes and I'm impatient…hence the dry-ish reference. Haha!
Next I cut all the strings between the snowflakes because each snowflake was attached to a small clothespin. I simply went around the edges and clipped those clothespins right on. SO easy!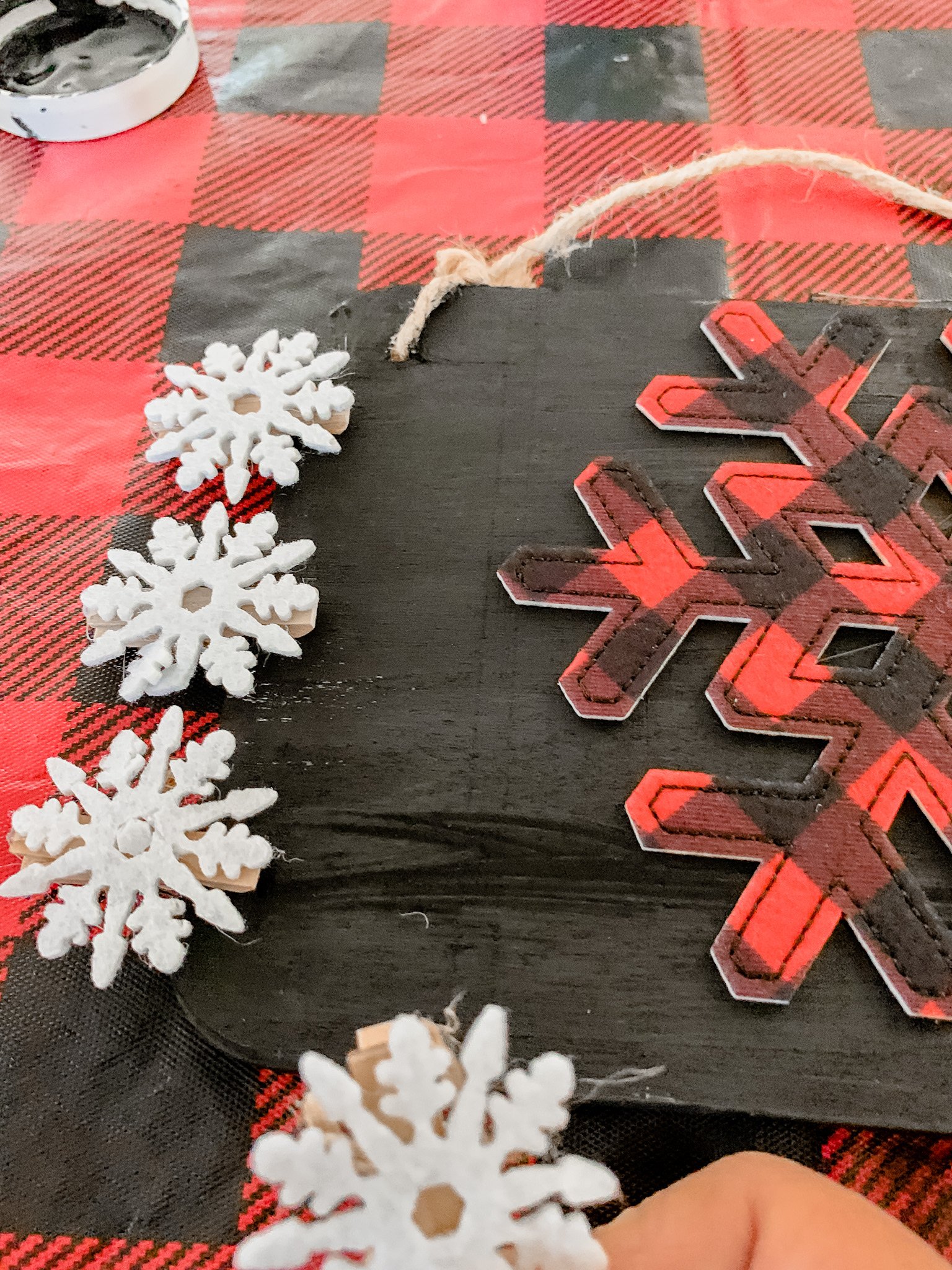 What do you think of how this 5 minute Christmas ornament craft?! This is a great option if you are trying to move over to a "themed" tree to match your ribbon, etc. but you don't want to break the bank buying all new ornaments! And it's a pretty good size too which I love! 
Let me know if you think you will make one this year?!
Until next time…
Stacey