It was almost a forgotten Easter craft, but I'm SO glad I remembered it! I had bought a wood bunny and some peel and stick moss earlier in the season from Hobby Lobby with full intentions of doing a fun DIY. It got shoved into a corner in the deep abyss of my craft mess and almost forgotten!
When I saw it, I knew I didn't want to hang on to it until next year and that I just HAD to go ahead and do this Easter craft! I'm SO glad I did, because it honestly was easier and cuter than I even thought it would be!
This might be the easiest 5 minute Easter craft you will ever do, and this peel and stick moss bunny is just too cute for words!
PIN THIS SO YOU HAVE IT SAVED FOR NEXT YEAR! 
What you will need:
Wood Bunny (mine came from Hobby Lobby this year)
Sheet of Peel and stick moss (also found mine from Hobby Lobby, you will just need to be sure your sheet is large enough to fit the whole bunny if you want it want solid piece. If not, get 2 bags)
Something for tail (I used a burlap flower from Walmart)
Hot Glue for tail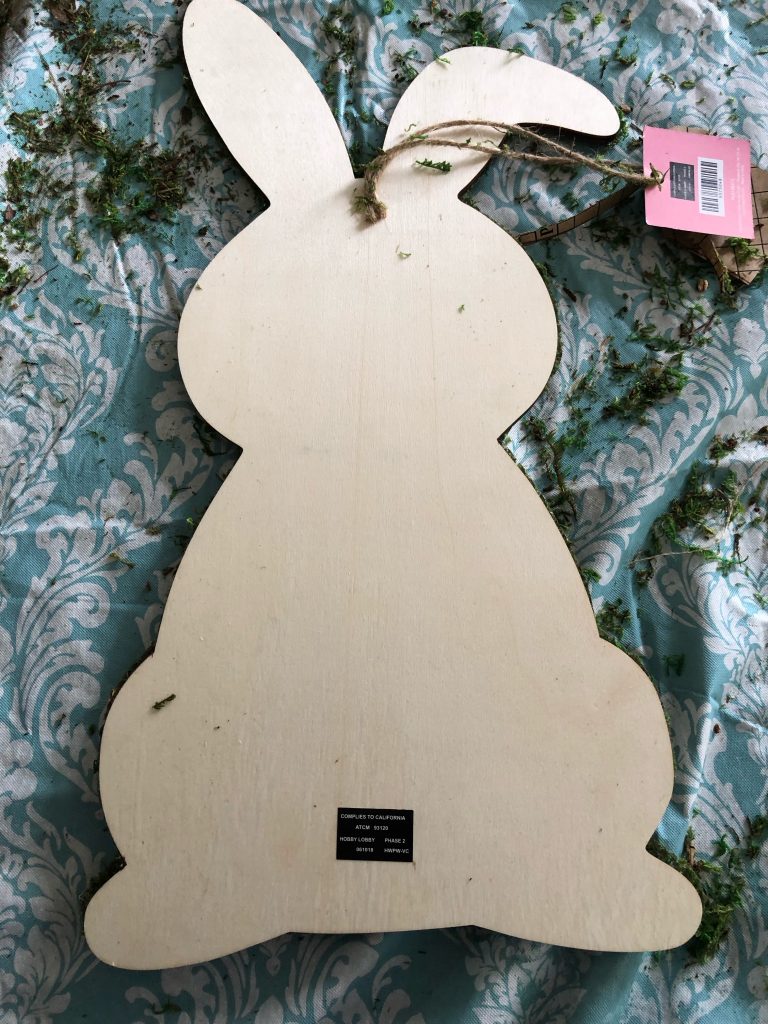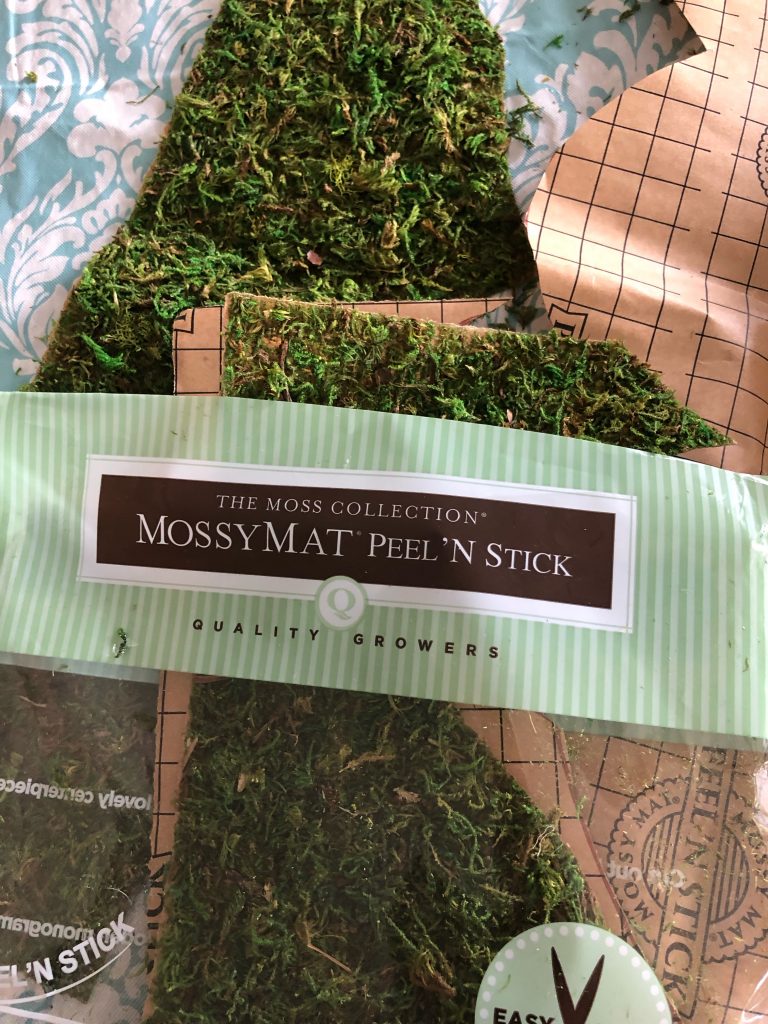 All I did was lay the bunny out on the back side of the peel and stick moss. PLEASE NOTE…I did flip the bunny to trace so that when I flipped it over to the moss side, the ears would match and line up correctly. Trace the bunny and then cut it out.
The hardest thing about this project is the mess the moss makes, but it's worth it!
Once it's cut out, you literally peel the backing off and apply to the wood bunny. Easy as 1, 2, 3!
I then took hot glue and attached my little burlap flower. You could get creative with the tail and use anything you wanted here!
I decided to put mine in the middle of my Spring wreath on my front door, but the possibilities are endless! Isn't this Easter craft just adorable?! 
I literally said on a FB Live where I made this (you can watch it here), "Oh my gosh, I just surprised myself!" I mean, I THOUGHT it would be cute…but I had no idea just how cute and quick it would be!
Don't you love when that happens?! Since this is so quick, you could get your supplies and have it done in time for Easter! BUT, I do also think you could leave this out for the rest of Spring if you wanted to! It doesn't scream Easter and could just be part of your Spring décor! Don't you agree?!
Until next time…
Stacey