I can't believe I'm even typing this blog post right now, but I have been SO anxious to share some super exciting news with you! Like bursting at the seams with excitement and couldn't hold it in one more minute!
A big dream is coming true for my family! WE ARE BUILDING A HOUSE!!! I repeat, WE ARE BUILDING A HOUSE!! EEEK!
To say this is a dream come true is truly not an exaggeration. Anthony and I are coming up on 20 years of marriage this Summer, and it's something we have talked about off and on since before having kids! We always thought it would be "so cool" to build!
We have been in our current house 12 years and it has been a FANTASTIC and perfect home for our family in so many ways. However, that dream and that nudge never went away even after all of those years!
I know some of you know about this dream, and some of you are totally surprised! So, let me tell you a little bit about what led us here and what's going to be happening! This was my family the first time we went out to the lot that we started to pray would be ours one day!
For the past 9 months or so, we started really looking in our area at neighborhoods, lots, etc. and during that time we fell in love with a neighborhood and a builder less than 10 minutes from where we live now. The problem was, by the time we decided to try and go for it…there weren't any available lots at that moment.
We were told it may be late Summer or early fall before they released more, so we pushed our dream to the side for a minute and put it on pause. Until…just recently when the PERFECT LOT FOR US got released!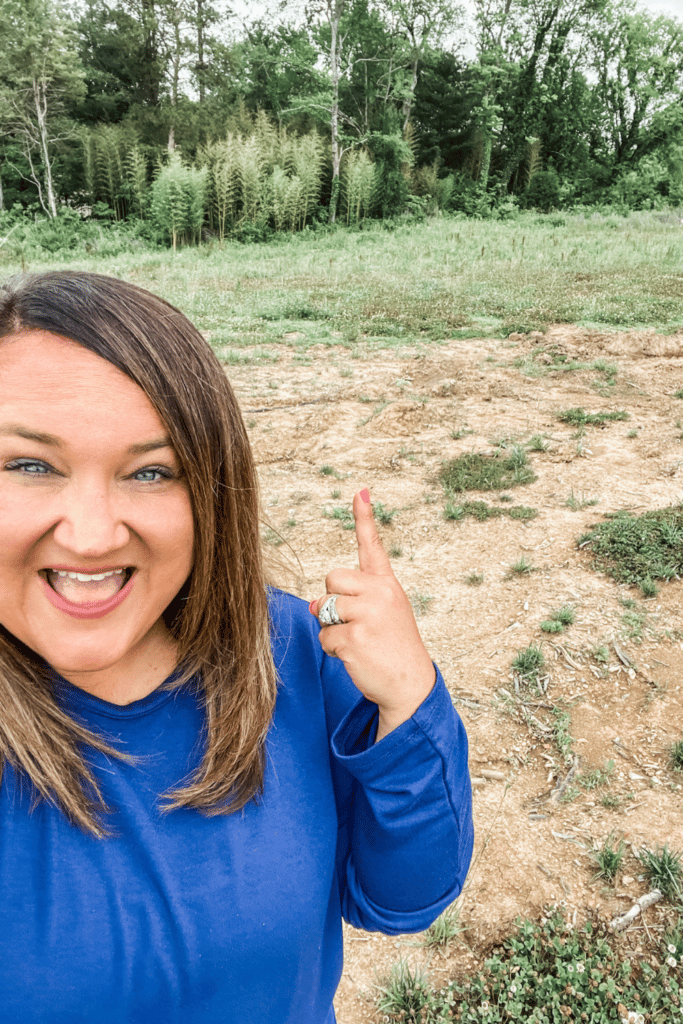 There were SO many God moments and details that led us to that day, that it's honestly too much to type. But just know, that his timing and his plan felt totally right and perfect!
We walked through and looked at all of the floorplans a million times over and there was one that we just couldn't shake! We were able to walk through one that was being built (and was almost complete) in that floorplan and every time we would go there, it just felt like "the one" for us. A true dream come true!
So, this past week, we got the lot and officially went under contract to build our dream home with Drees Homes here in TN! We are so thankful for how awesome they have been to work with so far and SUPER thankful for our awesome realtor, Kristan Westmeier with Reality One Group!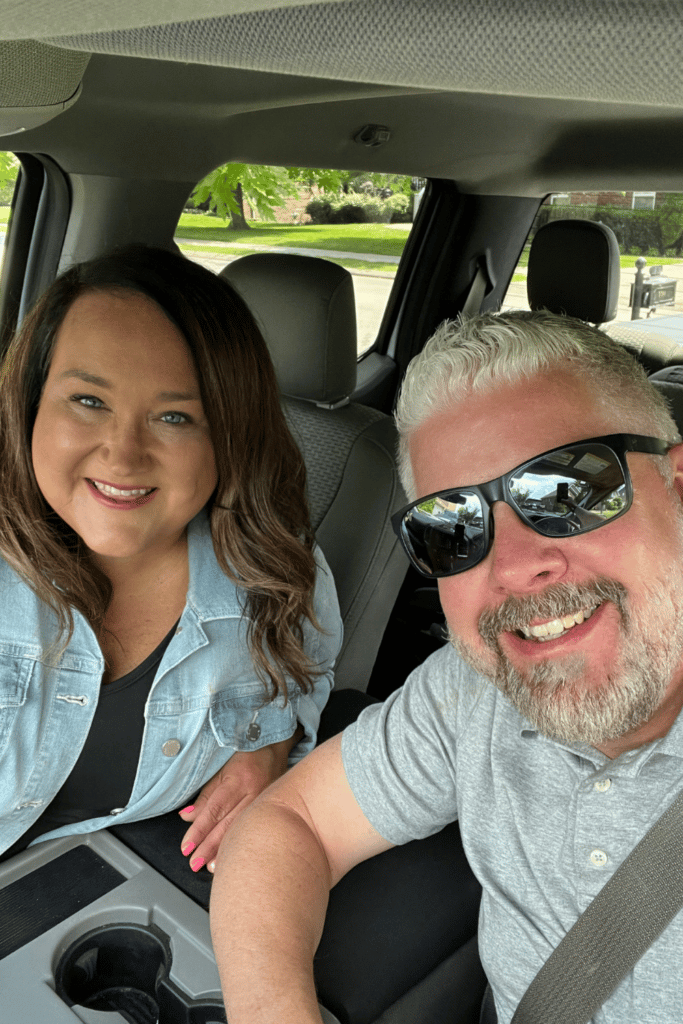 SURREAL!! SOMEONE PINCH ME!! Can you tell I am over the moon excited?!
You know I will be documenting this ENTIRE process from the ground up and I can't wait to take you on this journey with us! So many more details will be coming, but for now I wanted to get the news out there to you!
Here's a few pictures of the lot and my family on the day we went under contract!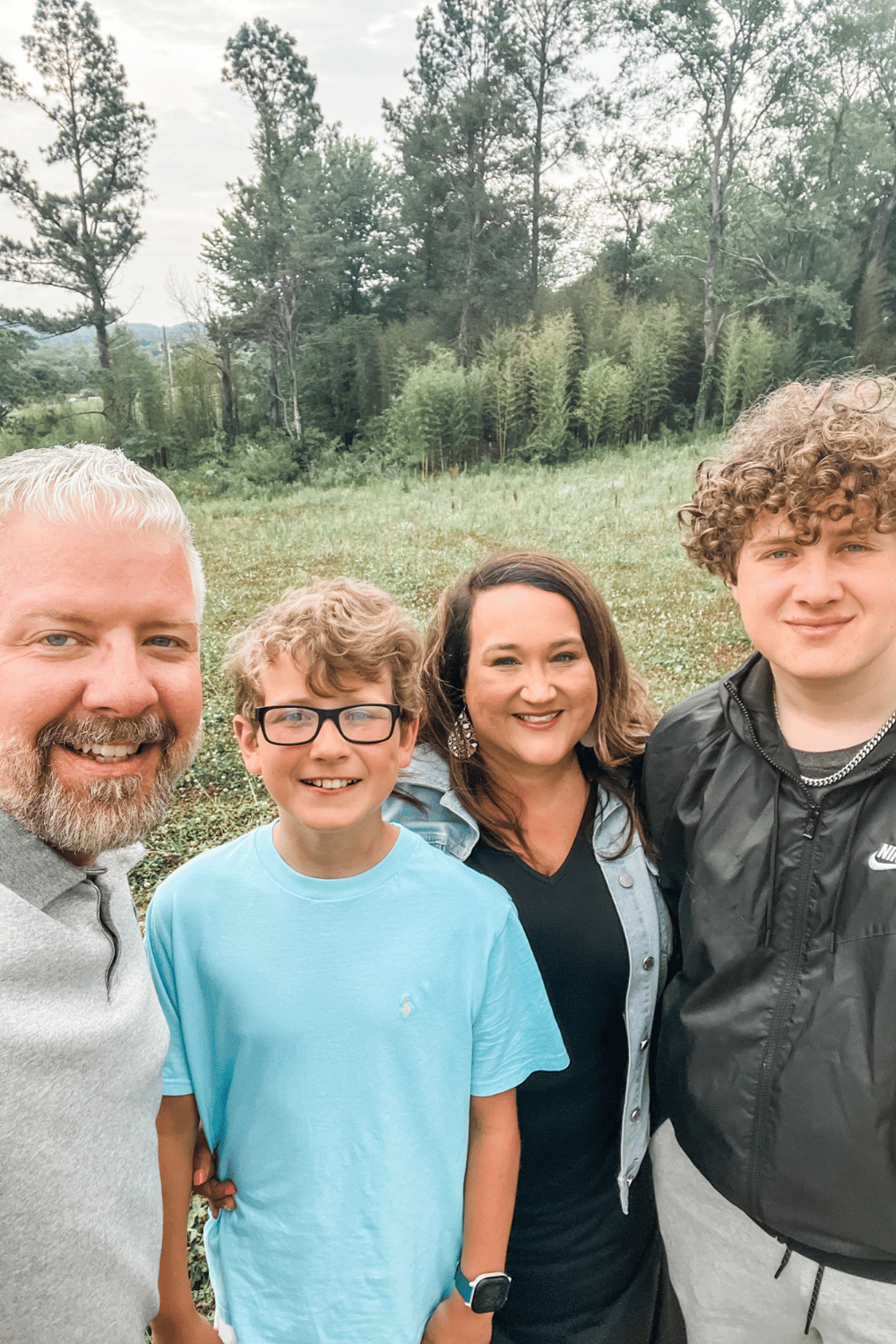 More details on the house itself coming soon. But for now…here's the top 10 things I am MOST excited about (in no particular order)
The lot and layout! The lot is a great size and backs up to a tree line, so we are thrilled about that! And the layout of the home is perfect for my families needs and so many Wilshire needs as well. WIN, WIN!
A big kitchen island! If you know my cereal dreams, then you know how happy this makes me!
Storage! So much more storage than our current house from closets to walk in storage space!
HEARTH ROOM! This may be a southern thing (I'm not sure), but a hearth room is like a little sitting room off your kitchen. I have always loved them, so to be able to build a house with one is a true dream!
Wilshire space! This home will have lots of space for all things Wilshire and will make everything from working to storage to decorating much easier and more fun!
Master bedroom down! Ours is upstairs now, and we aren't getting any younger lol
The outdoor space! We will have another covered porch, which is one of my favorite places in our current home!
The creative use of spaces! There are a few features in this home that I am PUMPED about. They have thought of everything and I can't wait to share more with you on some creative kitchen and laundry room spaces!
A working master bathtub! (If you know the story, then you KNOW the story lol)
The fact that we are making a dream come true! In all honesty, I am just pinching myself a bit that something we have talked about for YEARS is actually happening. We have both worked so hard and sometimes those big dreams do come true and they end up being even bigger than you imagined. I'm so thankful and just so so excited!
So, what do you say? Are you here for this journey?! I'm talking from start to finish, taking you along for this entire ride from the ground up! I truly CAN NOT WAIT to share this exciting time in my families life with you and I want to thank you in advance for your love and support!
Until next time…
Stacey