I feel like I've been waiting for this moment since last Christmas! Does anyone else love Christmas THAT much that you literally can't wait for it to roll around again?!
I write this post tonight with so much JOY! Not only because I'm excited to share my tree this year, but because after having my website down for a couple of days…I'm just thrilled to be able to write on here!
My buffalo check Christmas tree was so fun to decorate this year! I love seeing how ribbon can help transform a tree like this & it doesn't have to be hard!
PIN THIS, PRETTY PLEASE!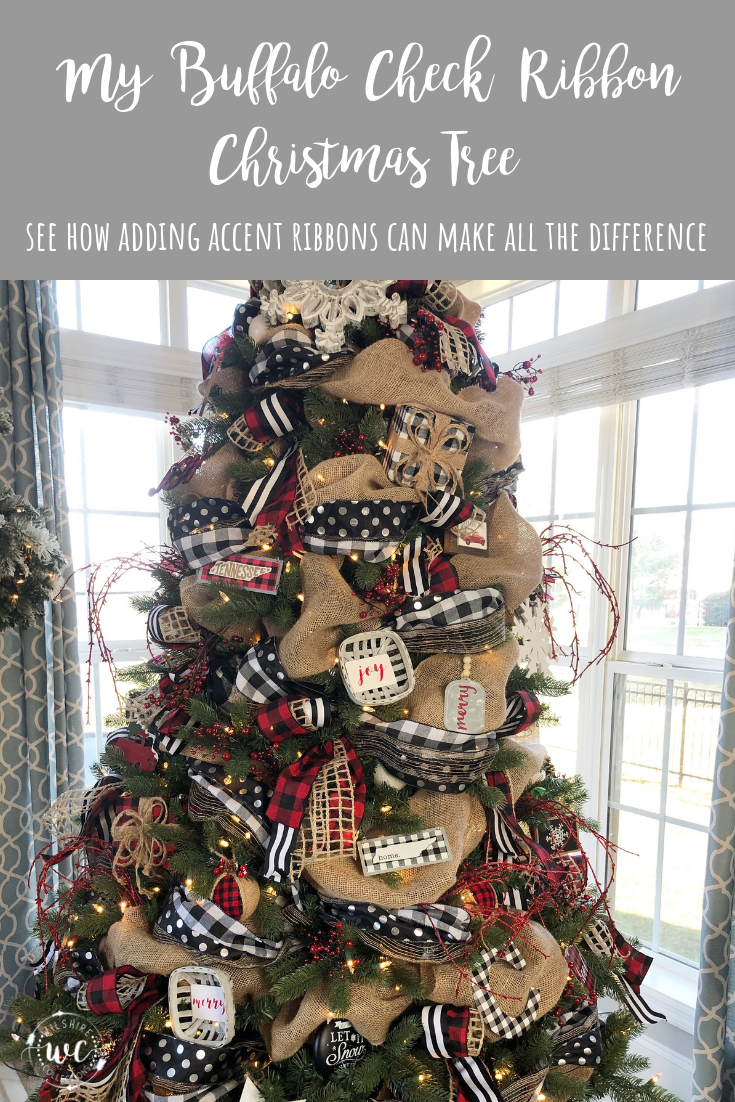 Don't forget…you can purchase my video tree tutorial here if you want the FULL details on exactly how to get this look. My friend Kelly and I (Kelly is a tree decorating PRO) put this together and it takes you through every step of the process. The great thing is, she breaks it down and makes it easy so that anyone can do it! <
Here is my 7.5 foot tree before…pretty normal and blah. And needing to be fluffed big time! (My least favorite part) Sorry for the horrible picture. I forgot to take one, so this is a screen shot from a video. Moving on to the pretty stuff…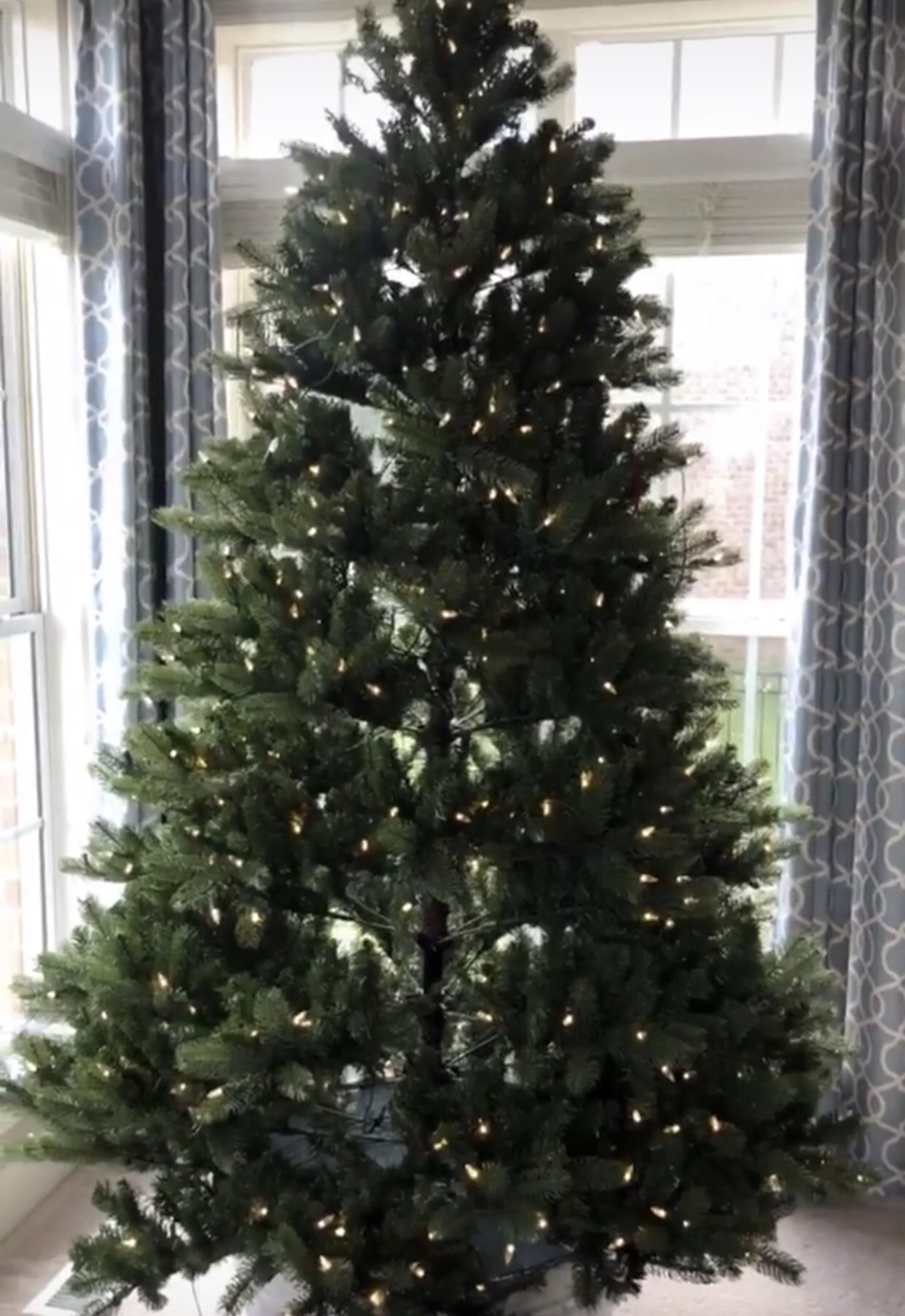 Here it is after I added my base ribbon (for this I used wide rolls of burlap, but you could also do mesh depending on your preference)!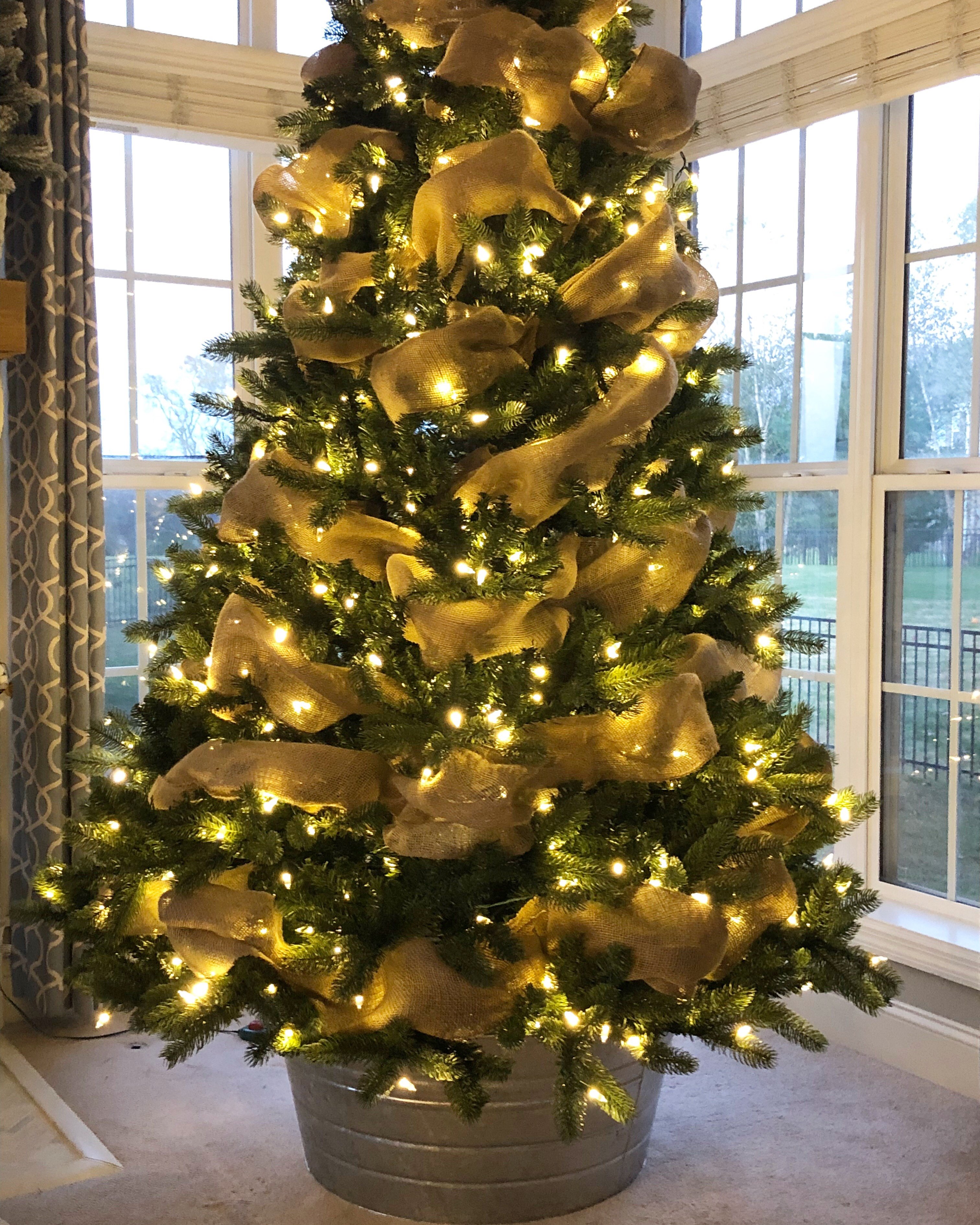 Next it was time for all of my fun accent ribbons. I used all of the ones from last year, but I did add in some black and white buffalo check this year to switch it up just a bit. All of my accent ribbons came from Hobby Lobby. You can see my 2017 tree here.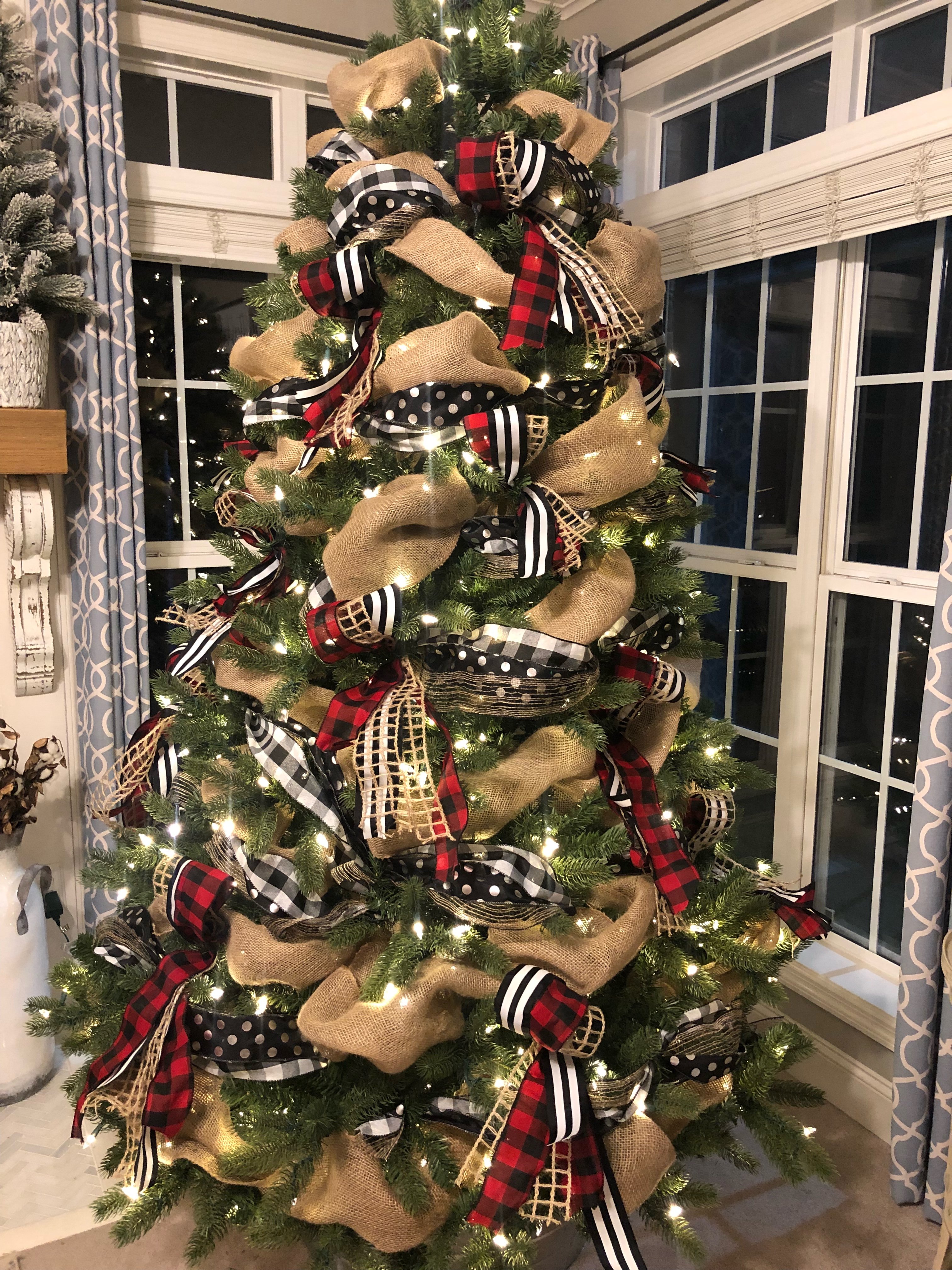 Listen, I can't make a bow to save my life. That is definitely not my talent! So I'm pretty proud that I learned a way to make my tree look like it's full of complicated bows. (When it's really so easy)
The last steps are adding your ornaments, tree topper and filler. This is when you really start personalizing it and putting on those finishing touches.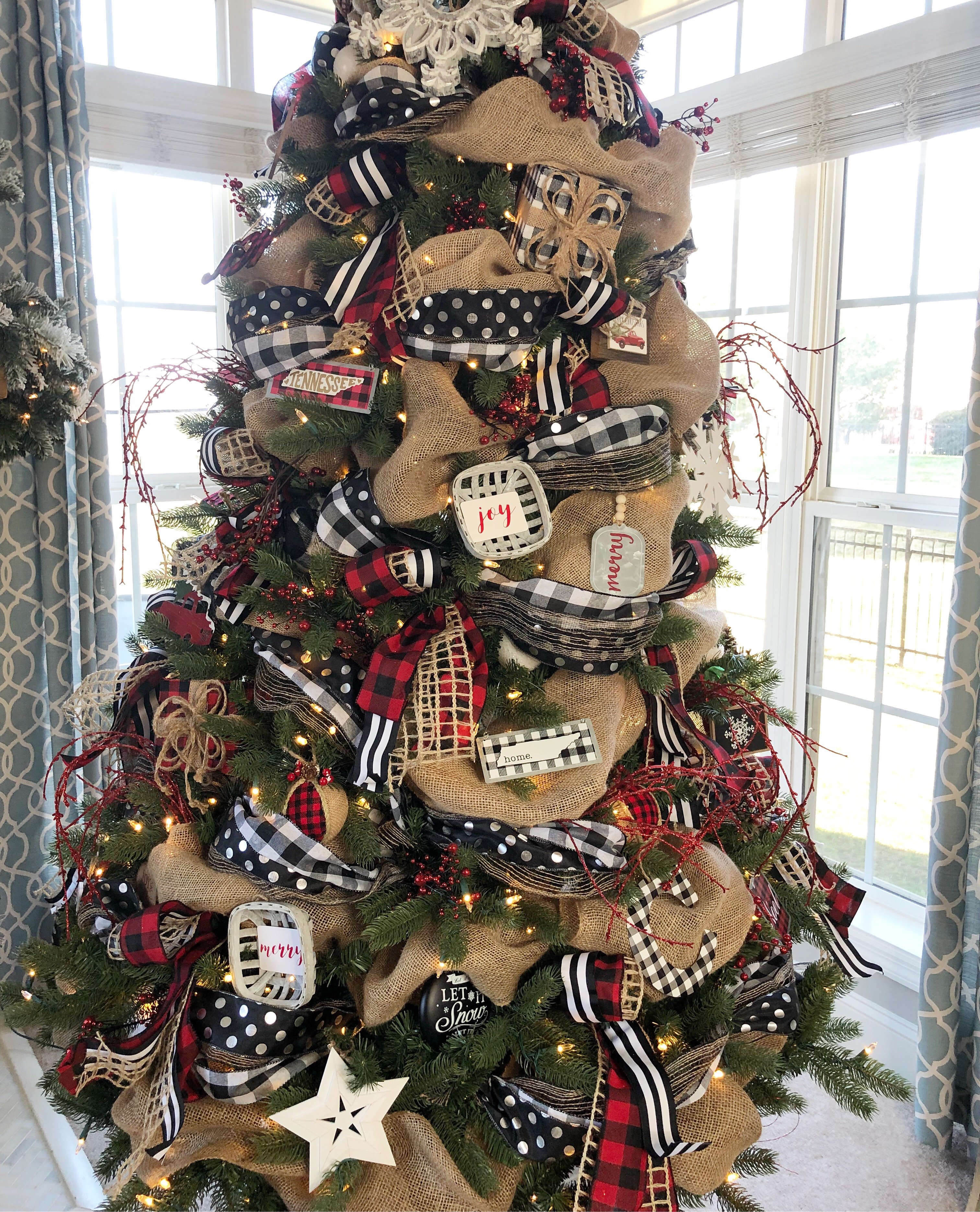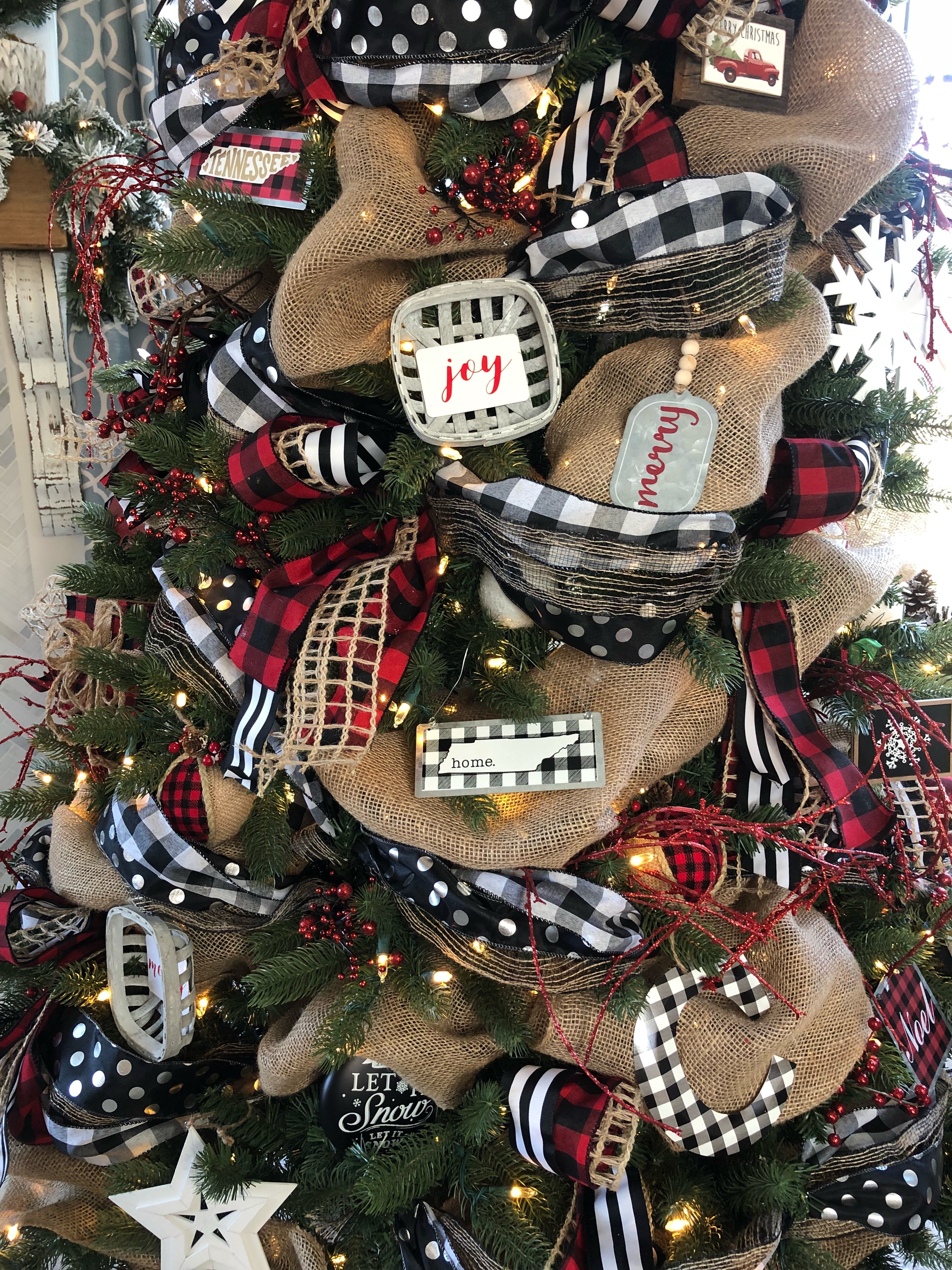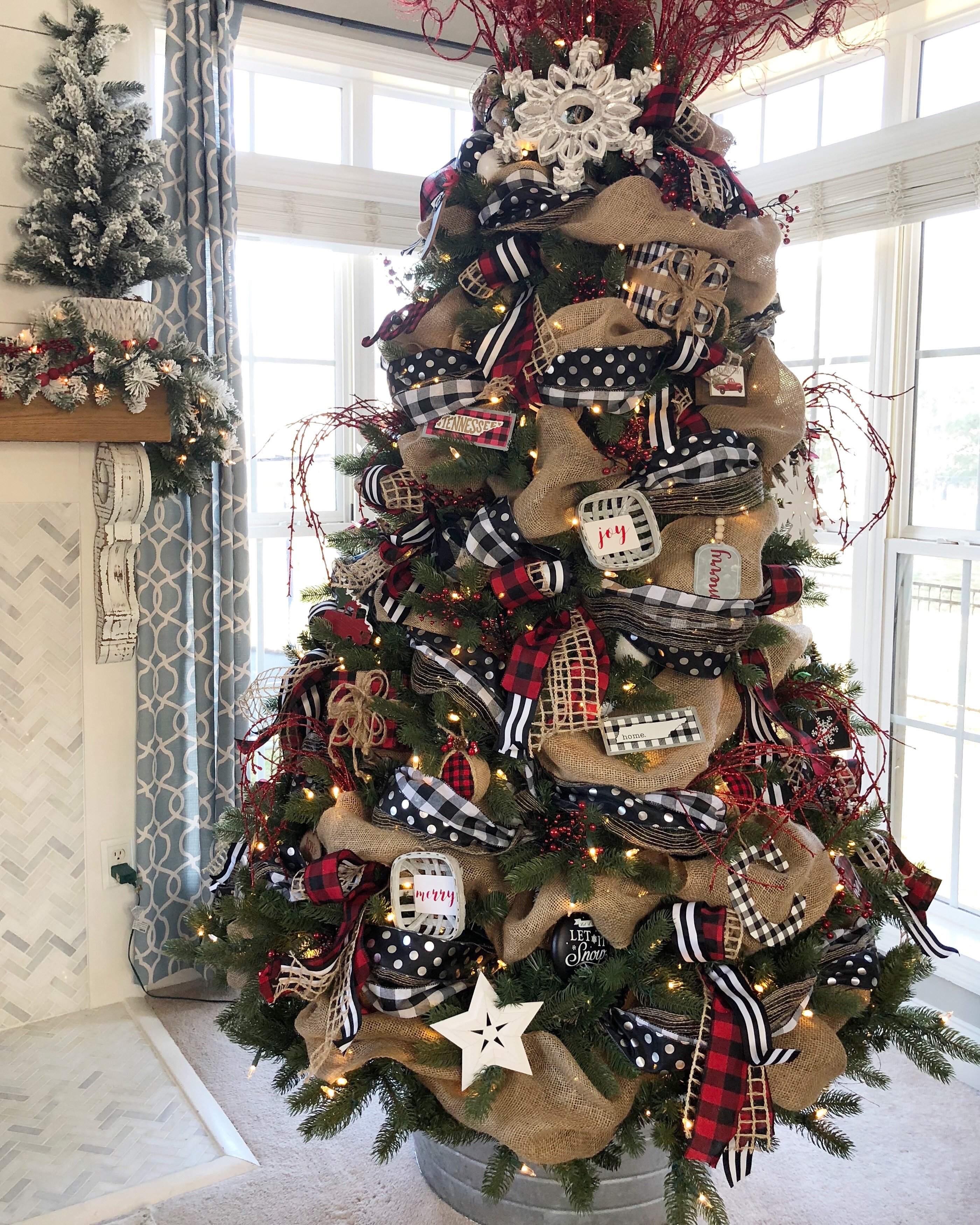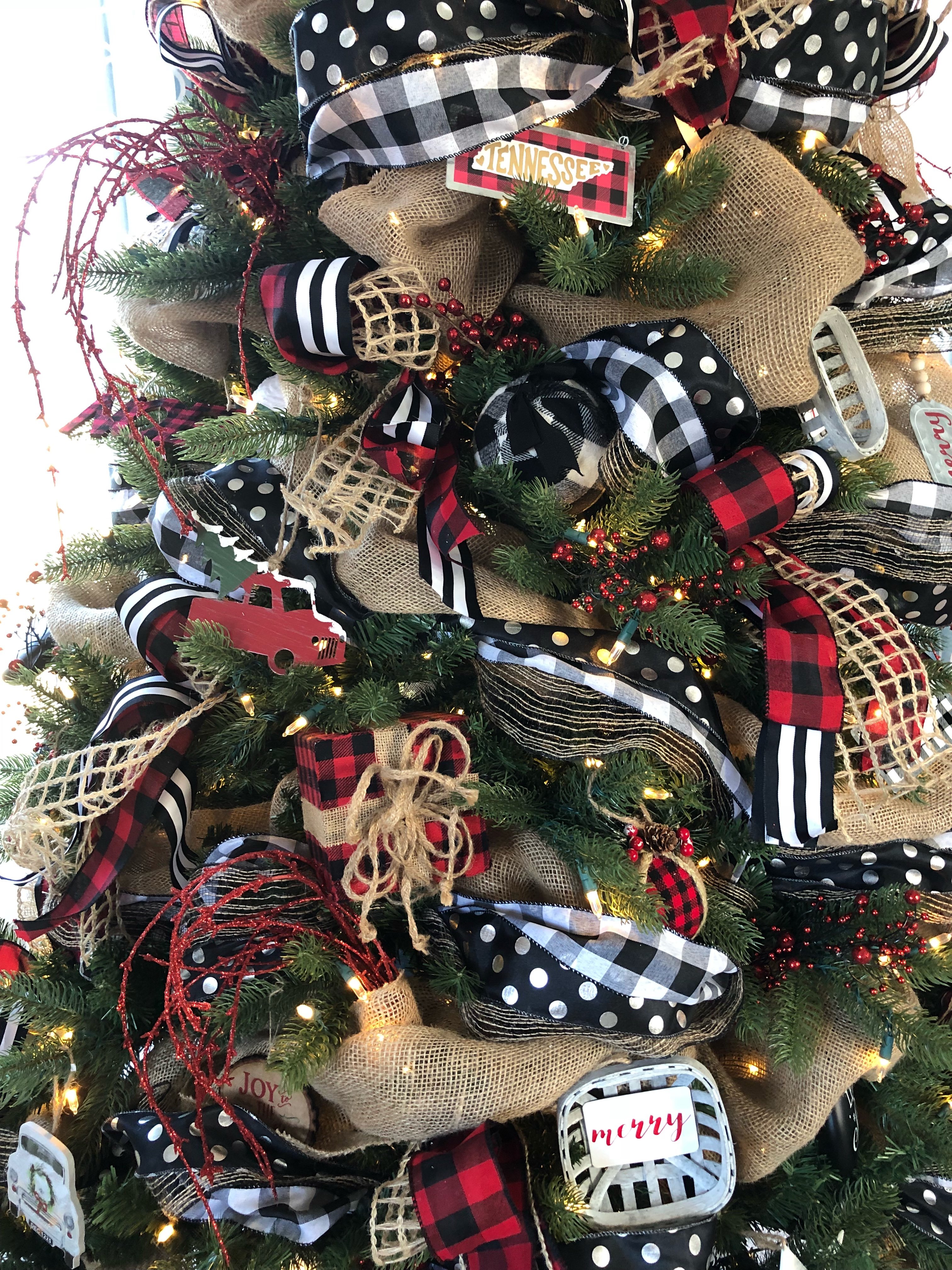 I can't wait to share my entire living room with you soon. Here you can see just a peek of the mantle! It's all coming together, and I'm ready to get this party started!!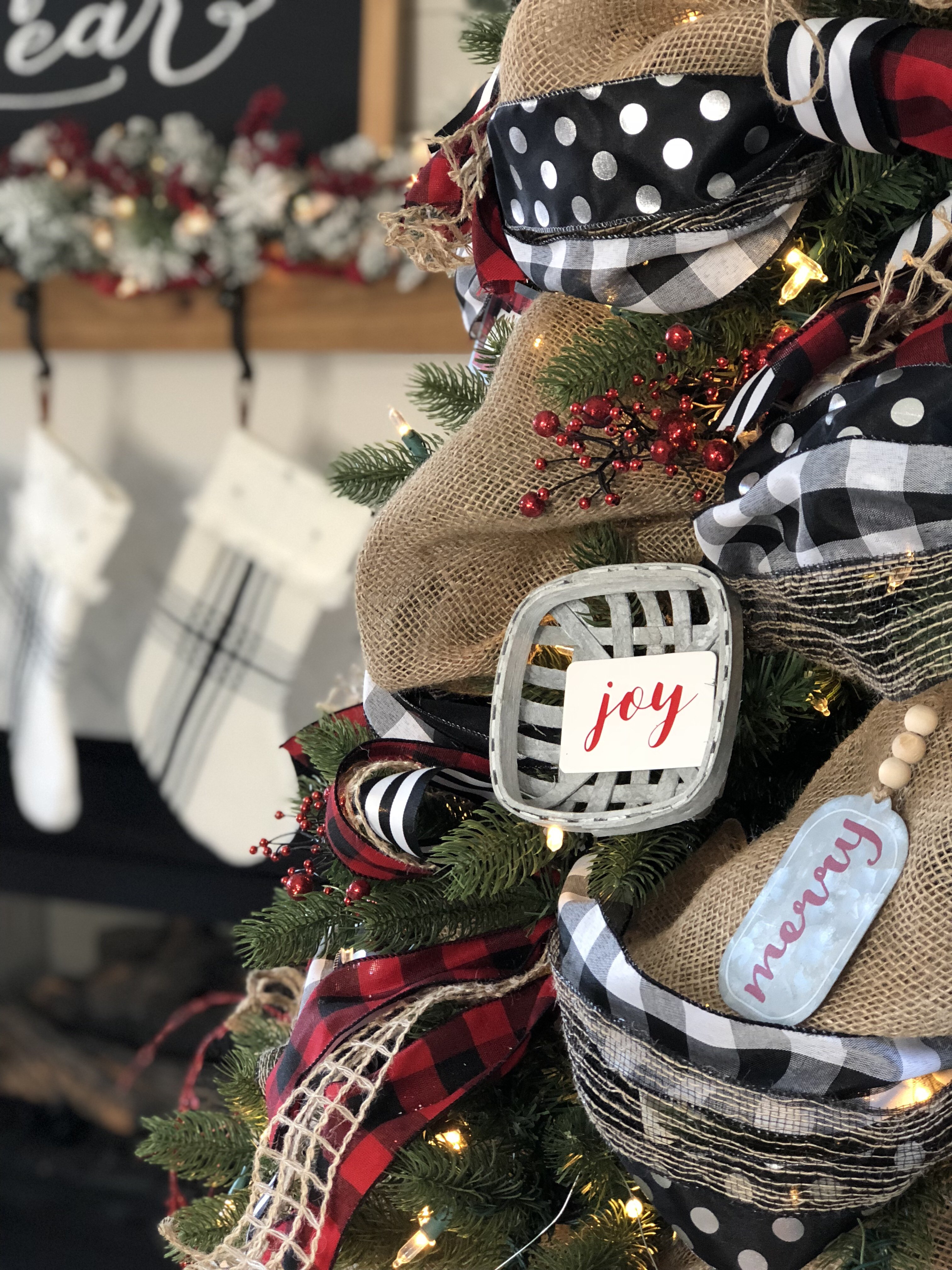 Let me know what you think of this years tree in the comments! Most of my new ornaments came from Hobby Lobby and the rest just various places! Kirklands, TJMaxx, At Home store…you name it!
Is your tree up yet? If not, when will you put it up?
If you love the look of this, and would like to put your own spin on decorating yours with ribbon you can check out info on the video tutorial here! 
Get ready for lots of Christmas inspo to come! Can't wait!
~ Stacey