It's the 5 days til' Black Friday Ultimate Gift Guide week and we are kicking it off with my favorite. GIVE ME ALL THE BUFFALO CHECK!!
The buffalo check gift guide just might be my favorite of the year! Can I get a big high five for some Buffalo Check love?! If you are loving it like I am, then this post is for you! If not you, I bet there is someone on your Christmas list that is digging this pattern this year.
Check out these 10 items that I either have or I just think are super cute!  Great gift ideas for yourself or anyone on your list!
PIN THIS, PLEASE!
First up…Kirkland's was on point with their buffalo check décor this year! See some of my favorites below.
These ornaments are from Kirkland's. I will tell you that I have these both in my tree AND in my mudroom sitting on a shelf as décor. So they can really be used either way! You can't go wrong!
Here they are in my home!! The banner is from the dollar spot at Target (no link) and the tree is from HomeGoods (no link)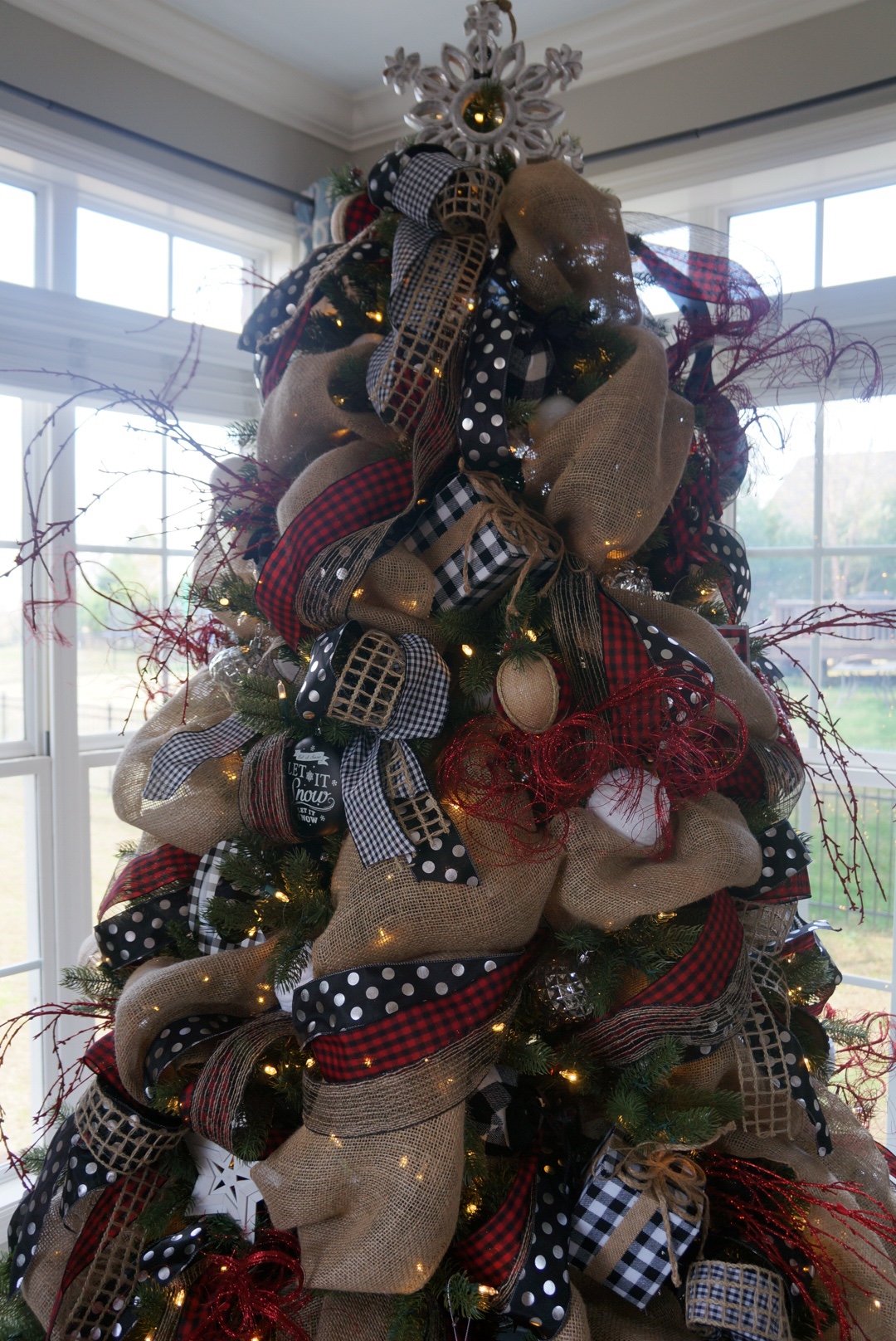 This believe banner is also from Kirland's. It would be so cute hanging on a mantle, over an old window, or just about anywhere!
Anyone else dreaming of a FARMHOUSE Christmas?! If so, this sign from Kirkland's is for you!
We all need loooots of pillows, am I right?! This one will just pop with any décor and be so cute this Christmas. Grab one for you and a friend!
This is the garland that I have on my mantle. It was the perfect extra touch and would be cute draped on a tree also!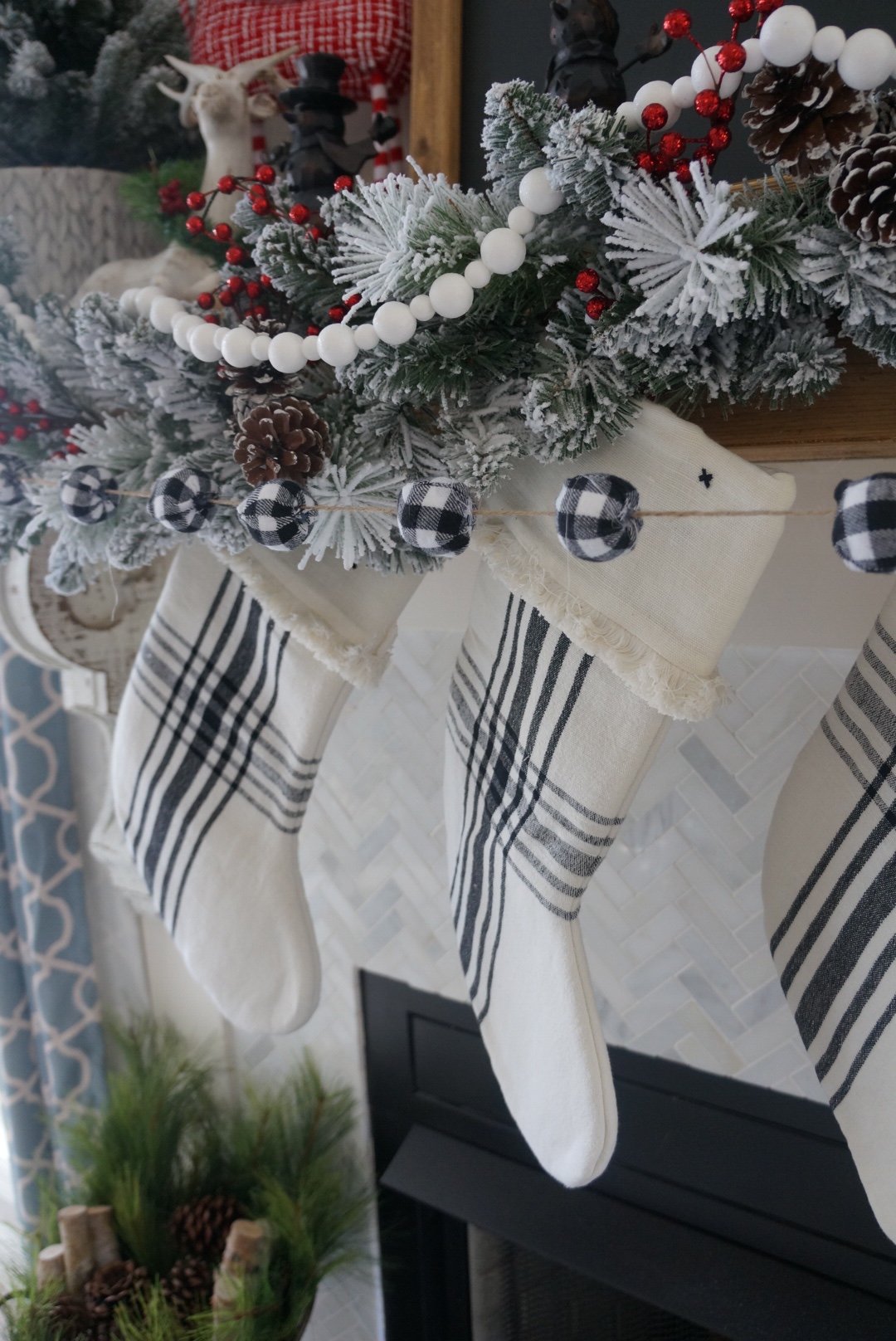 Moving on to the almighty Amazon. The land of quick arrivals and surprising on just how much you can find there!
This throw blanket looks so soft and cozy. I have one almost just like it in gray and white that I use every day!
Still not warm enough?! These might not be as thick as the one above, but they sure would look cute draped over your couch or favorite chair!
These pillow covers are the ones I ordered for my own home, and I have been so happy with them! For the price, they have a good fabric and zipper enclosure…and work just perfectly. Order now!
Need a cute serving tray for that holiday party? Or how about a hostess gift? This tray is super cute!
Buffalo check serving tray
Why yes, yes I would like these napkins! Why not, right?! These are pretty darn cute!
Hope you all enjoyed this Buffalo check gift guide! Are you using buffalo check anywhere this year? Would love to hear in the comments!
Until next time…
~Stacey