Well, it may be 999 degrees here in OCTOBER…but I decided I wasn't going to let the heat get the best of me! I kept waiting for a "nice fall weekend" to do my porch, but at this rate it will be December before I get that 🙂 So…I went for it!
My buffalo check porch for fall is decorated and ready to go! I loved adding some splashes of traditional fall colors out there this year!
You can see my past fall porches here, where I kept them pretty neutral. 2017 here. 2018 here. I loved both of them for their own reasons!
To be honest, I wanted to keep it a little more simple this year AND I wanted to bring in a touch of color. Sometimes you just need a change, ya know?!
I went to one of my favorite local nurseries to get some pumpkins and mums. It's become a little tradition for me and I love picking them out each year. (Even if I do have a black thumb and eventually kill the mums..hehe)!
I grabbed these buffalo check pillows  in a 2 pack from TJMaxx…love them! I'm using my DIY porch board sign that you can see how I made here! I love mixing the 2 colors of buffalo check. I of course had to get some stacking pumpkins at the nursery too.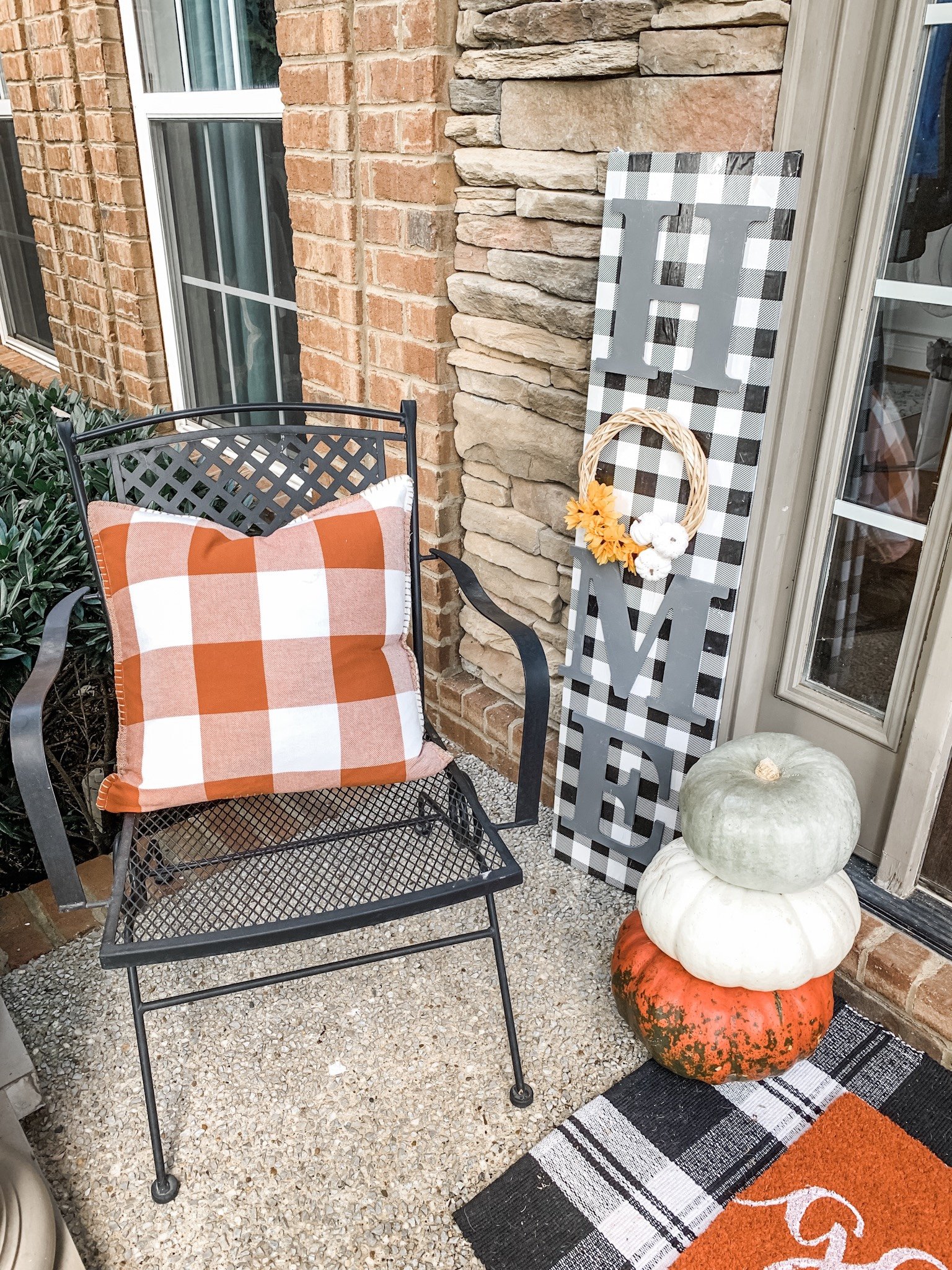 On the other side, I used my crate and put my mums and some pumpkins in it. The sign was from Kirkland's last year. Simple, yet cute!
I also got this new gather here door mat from Kirkland's that I layered over my buffalo check rug that I've had for a while.
Last but not least for my buffalo check porch was the cute door hanger with the letter C! The first couple times I saw them at Kirkland's they didn't have my letter, so when I saw a C in there this week I knew it was a sign that I just HAD to grab it. I'm so glad I did!
Do you spot someone in the window that wants to come out?! HA!
I of course had to let Bailey come out for a picture! She always steals the show 🙂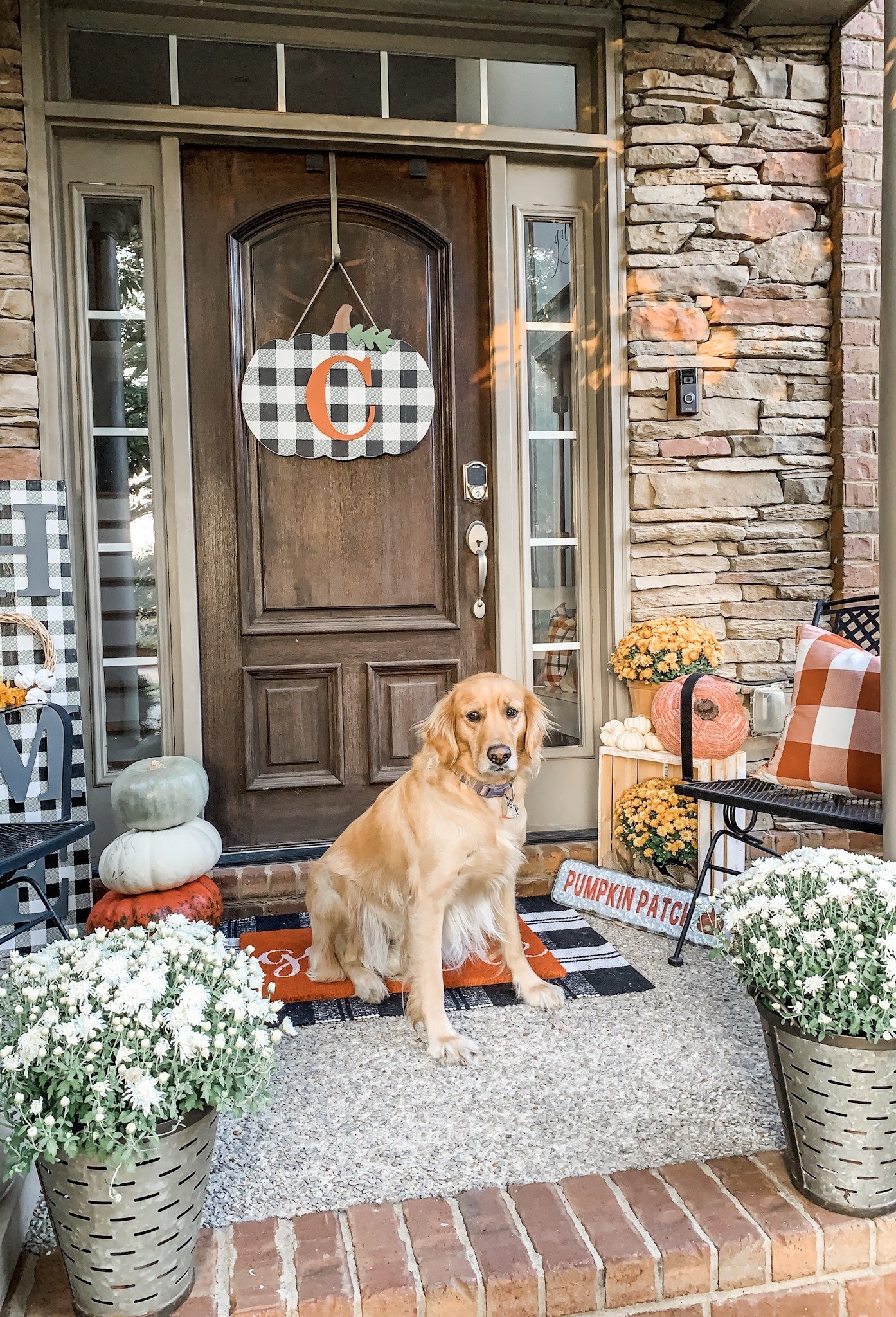 Now listen, I was sweating like CRAZY setting this porch up. And I was yelling at mother nature a little bit for being so hot in October, BUT…I'm soooo glad it's done now! And I'm really liking the final look.
What do y'all think of my porch this year?! I'm thinking when buffalo check is involved you can't go wrong!
Until next time…
~ Stacey