Where are my buffalo check obsessed friends?! I still LOVE that little pattern and I also love anything that involves wood beads. That's why I'm an especially big fan of today's DIY!
This buffalo check wood bead garland DIY turned out so adorable and you really only need a few supplies to make it!
First off…where to get these beads?! AMAZON!! Yes, you can paint your own beads…but when it comes to the patterns I prefer to buy them pre done personally.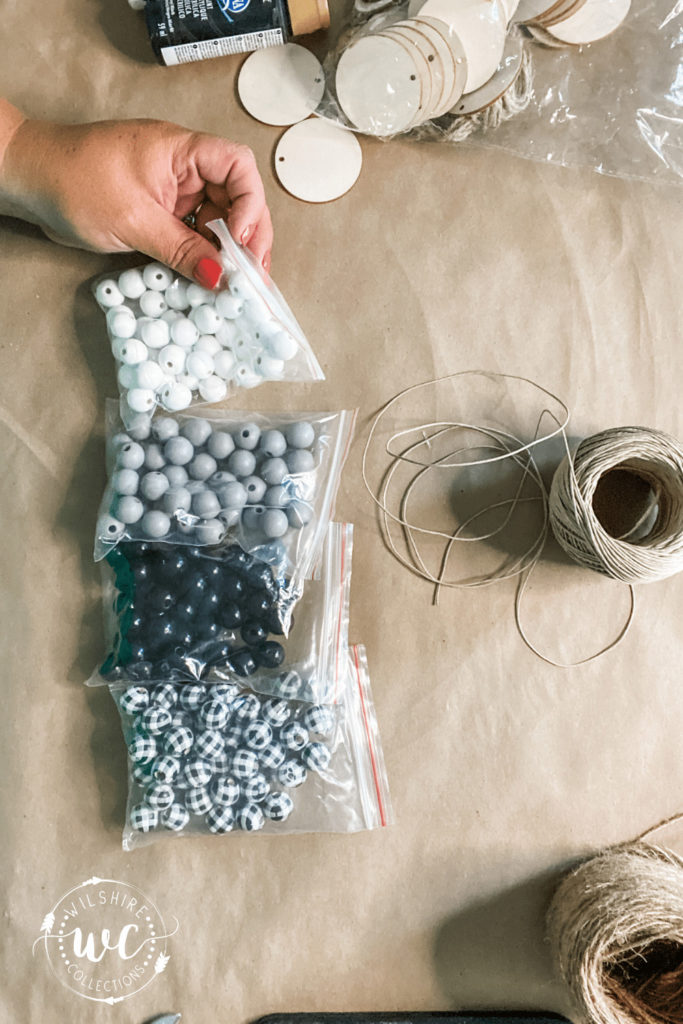 I also wanted to use these little round wood circles for the end instead of doing tassels and those also came from Amazon!
There's really not much to this…promise! I painted my wood circles black and added little bows that I had leftover from Christmas (do ANY kind of embellishment here).
For me personally, I like to use hemp twine when making a garland because it doesn't fray like jute does. I tie a triple not in the end by the first wood piece and just start stringing my beads.
The fun thing about these too is that you can make them as long or as short as you want! I used around 30 beads for this buffalo check wood bead garland and just did them in a pattern.
Last but not least, I added the other wood circle to the end and just triple knotted it again.
Look how ADORABLE this looks now around this vase and in my little entry way vignette! What do ya think?!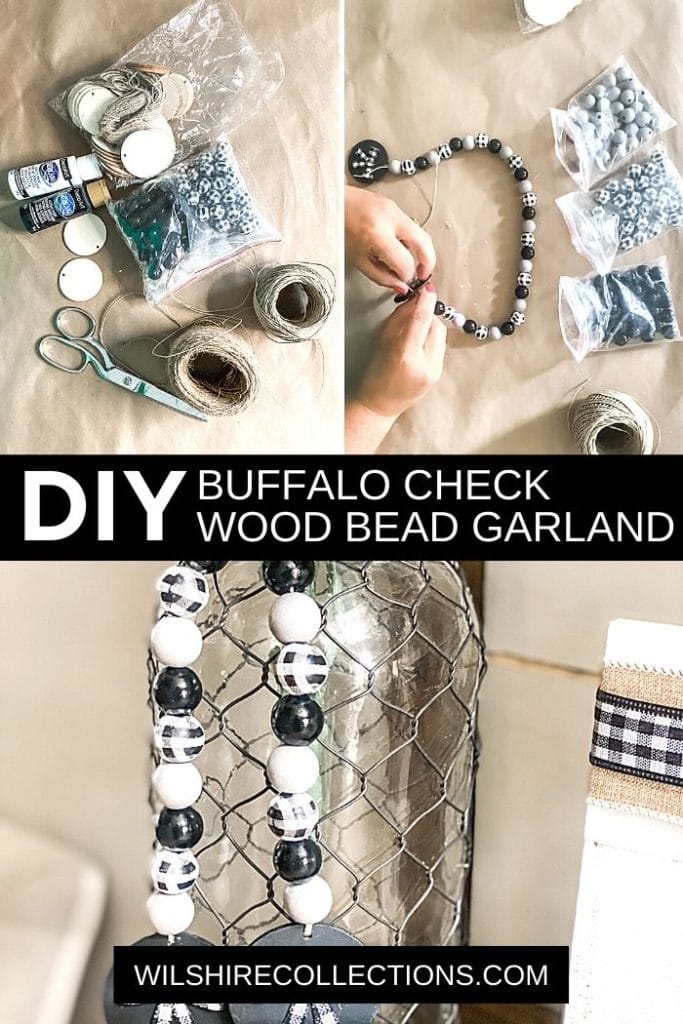 I'm pretty sure I'll be making these in all the colors for different seasons too!