You know those STRANGE times of year where it's not really one season or another?! There is no specific holiday to decorate for and things can just feel "off" in the decorating world! It happens at least a couple times of year, and one of those times for me is now!
I'm going to share the best cheap decorating trick there is and how I transitioned 2 spots in my home using this trick by shopping my own home!
It's Pre-Fall, y'all! Remember how I told you I invented this season?! Haha! I feel very strongly that this is a true thing in the décor world! See this post from last year on what I did to my living room! 
Pre- fall is when it's still 9 billion degrees outside, but the kids are back in school it doesn't feel like Summer even though the outdoors FEELS like Summer. Does that make sense?!
Maybe you aren't quite ready to bust out your pumpkins, but if you are like me- you are craving more neutralized and simple spaces. In walks pre-fall….
Here me when I say, SHOP YOUR HOME! This is cheap decorating at it's best! Think about those pillows, vases, greenery, signs, etc. that you have that are good for ANY time of year. These are the items you will want to go and grab for pre-fall to start.
For my entry way, I went from lemons to simple and neutral.  If you saw my fb post or stories recently, you know that I've had these buffalo check chairs in my garage for a few months (long story for another day, but I technically didn't pay a dime for these chairs!). I added those next to my entry piece and went for some simple décor pieces that I already owned.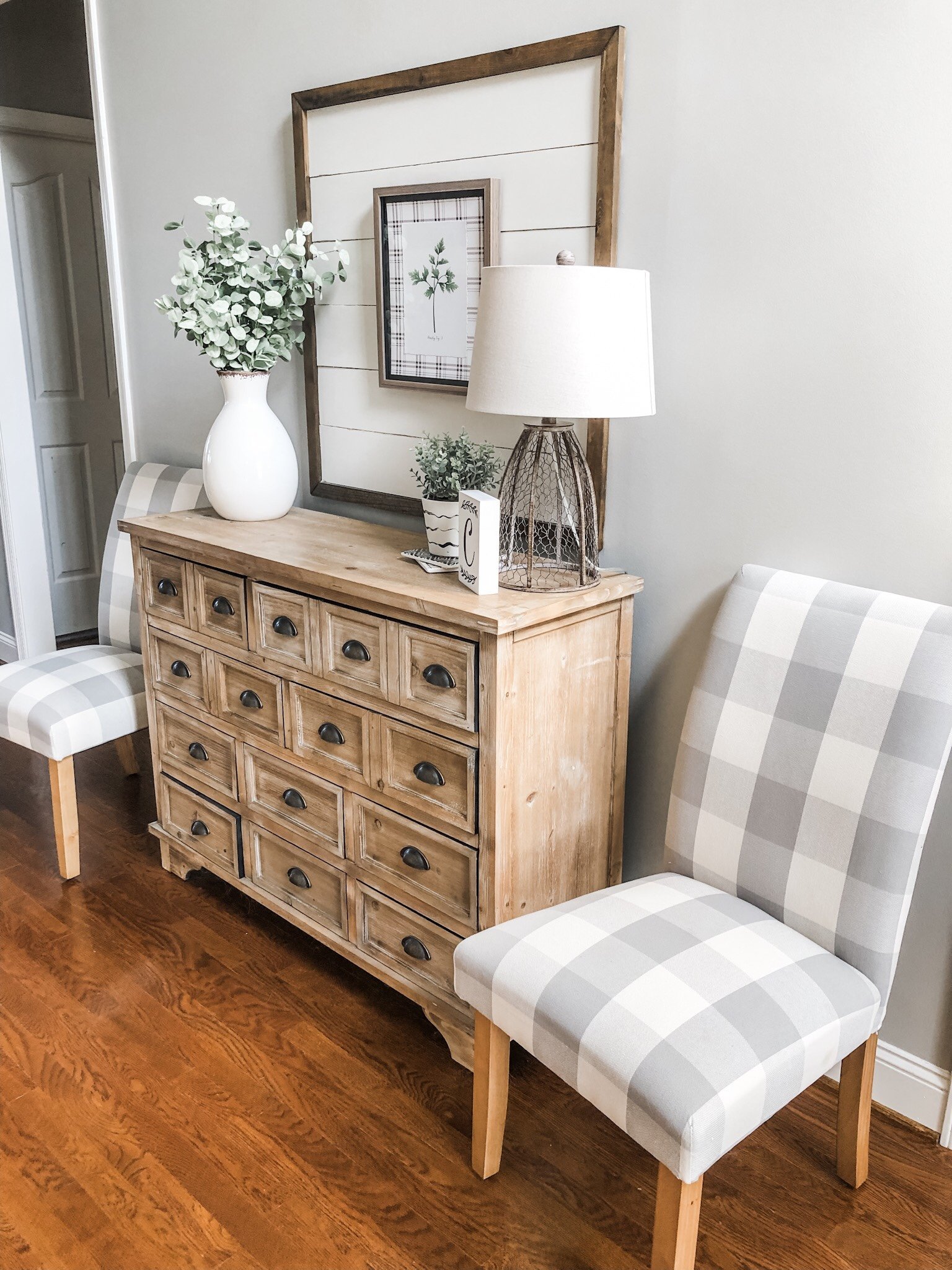 Even moving stuff from one room to another will make your space feel fresh and new! Shopping your home is a cheap decorating trick (Technically free) that will help you make this transition! Afterall, pre-fall is usually pretty short before you bust out pumpkins…so you don't want to break the bank on this!
For my entry way bench, I again shopped my home. A simple cotton wreath hung from the hooks and some sunflowers instead of lemons in my bucket- and bam! I instantly felt like I had a new look!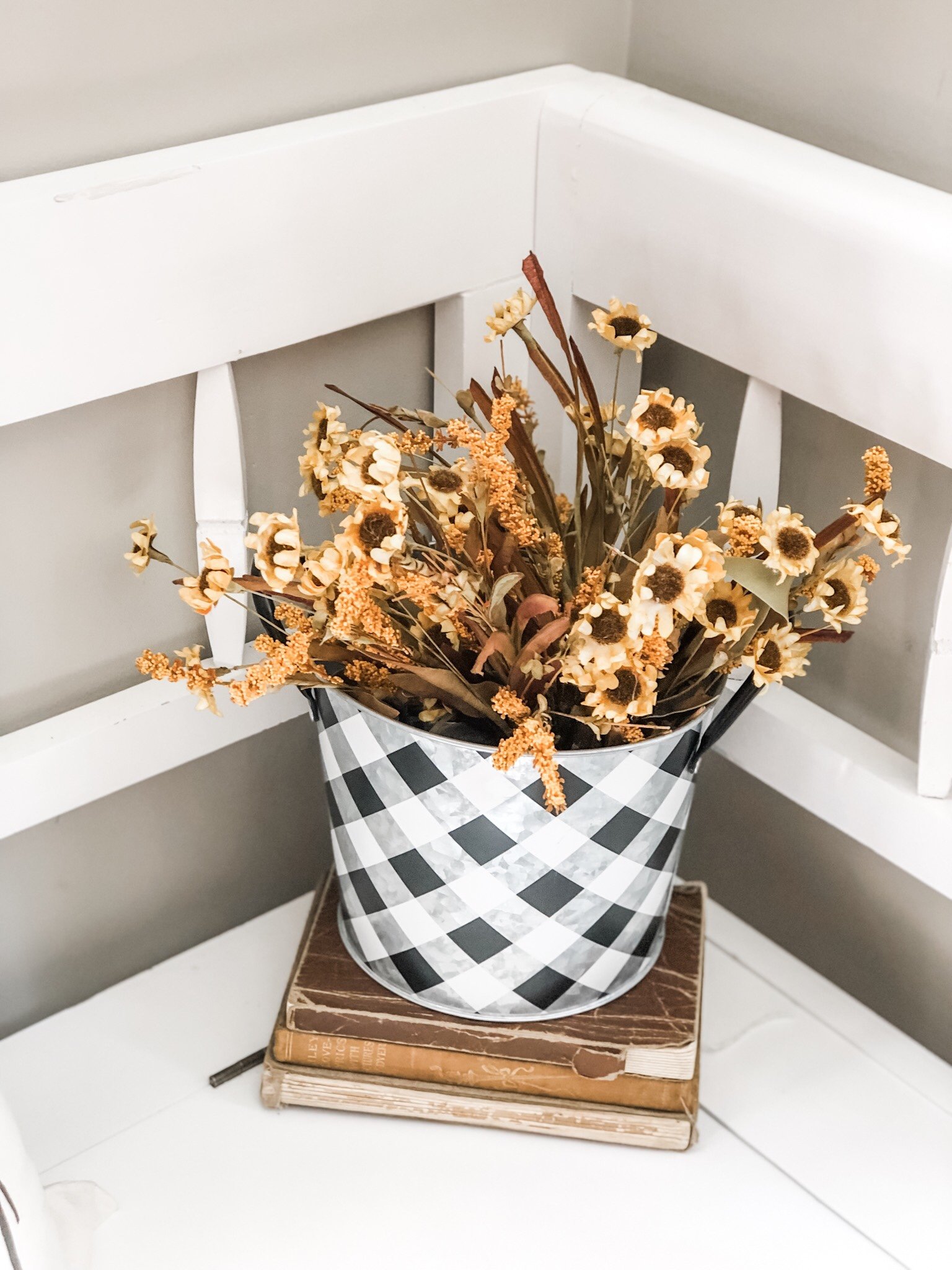 It's all about making those SIMPLE and SMALL changes during these transitional times. It doesn't take much to make a huge impact!
Now I know I might have a little more "overflow décor" than most because of my job and my #shoppingproblem 🙂 But…I really challenge you to walk around from room to room, look and see what you've shoved in closets or storage and USE WHAT YOU'VE GOT! You just might surprise yourself!
Before long we will be gearing up for REAL fall! When do you like to bust out your pumpkins?! It won't be long for me and I can not wait!
Until next time…
~ Stacey
Sources
Wood entry piece from Mercantile 1858 in TN!
Shiplap frame was a DIY
Buffalo check chairs- Kohl's online 
This post does contain affiliate links. Please see my full disclosure page for more info!