First came the tree, then the mantle! That's the order I do things in around here! I ALWAYS start with my tree first! You can see and read all about it here! 
Christmas fireplace decorations are so important and really set the tone for the room! See what I did this year to tie the theme to complete the look!
I don't have the budget to go out and buy ALL new things from year to year. (We all wish, right?!) But, I knew I wanted to tweak a few things and make a few changes.
The first thing was to have my friend Jen repaint my sign for me. You may remember what it looked like last year. By turning it the other way and putting a new saying on it, it gave it an entire different look! 
I wanted to keep the top a little more minimal this year, with only my 2 flocked trees on either end. Do you ever start with one way, then play around with a million options but then keep coming back to the first way? That was me this year!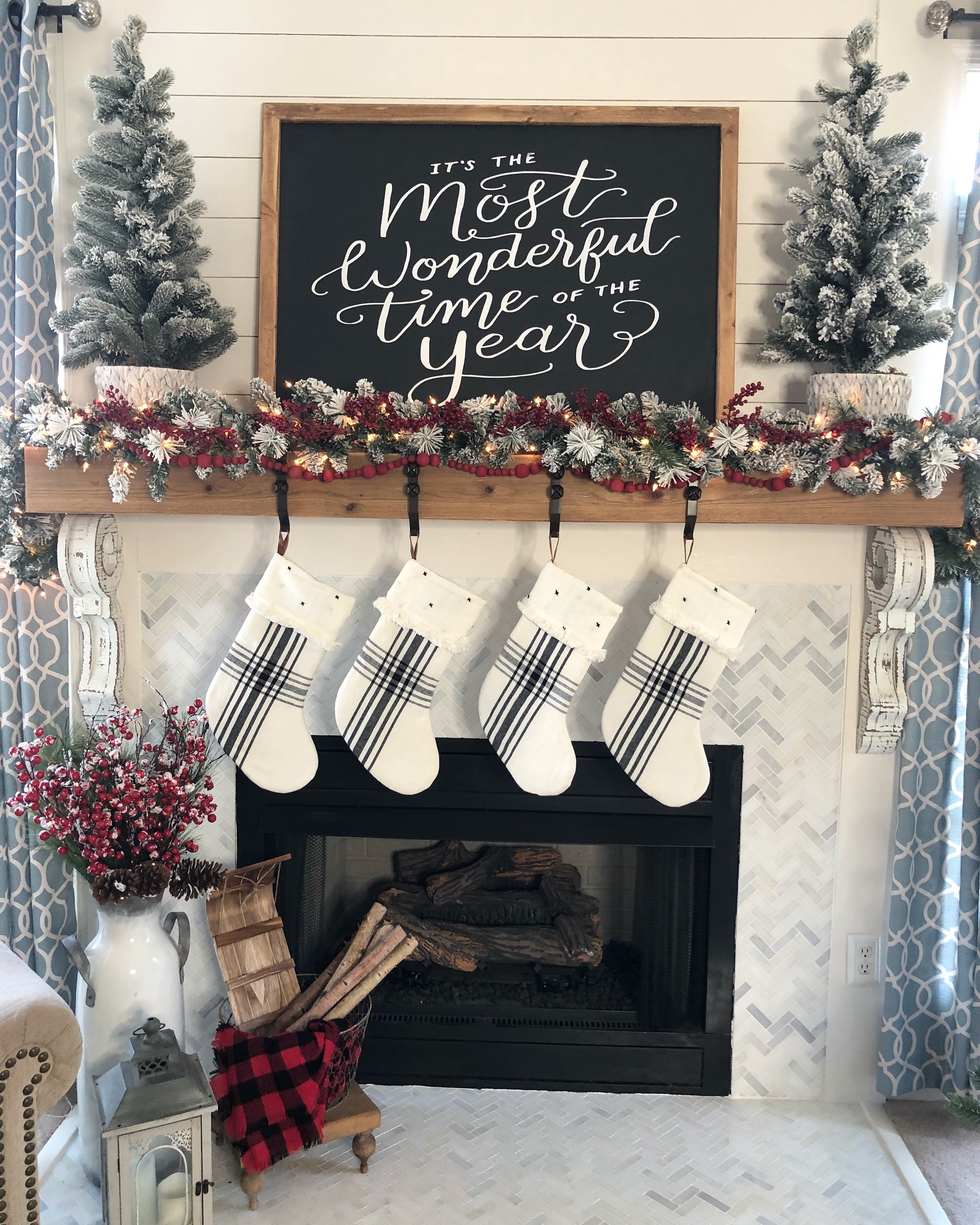 I added new stocking hangers from Hobby Lobby that I love and this cute red wood bead garland from Kirkland's!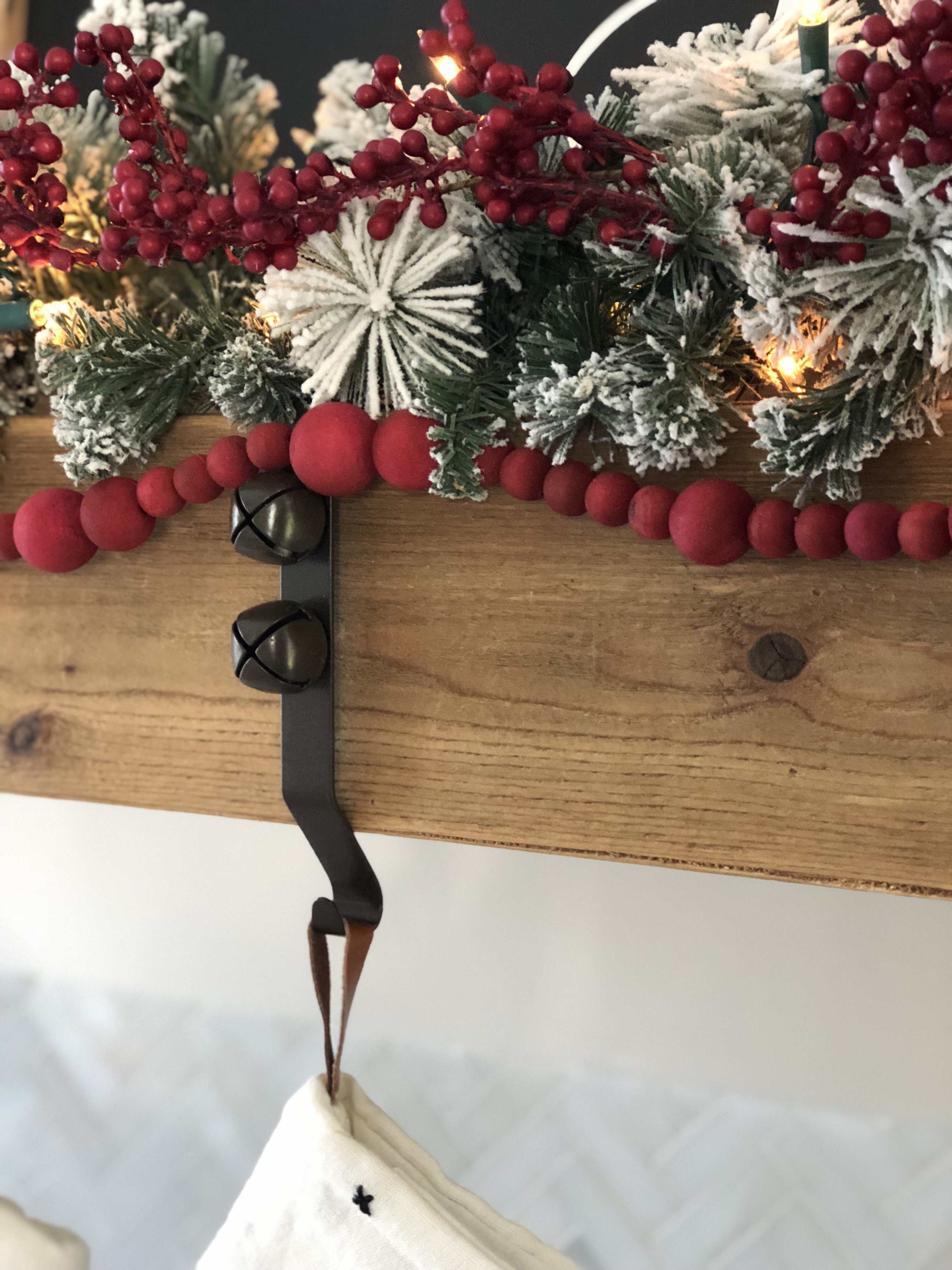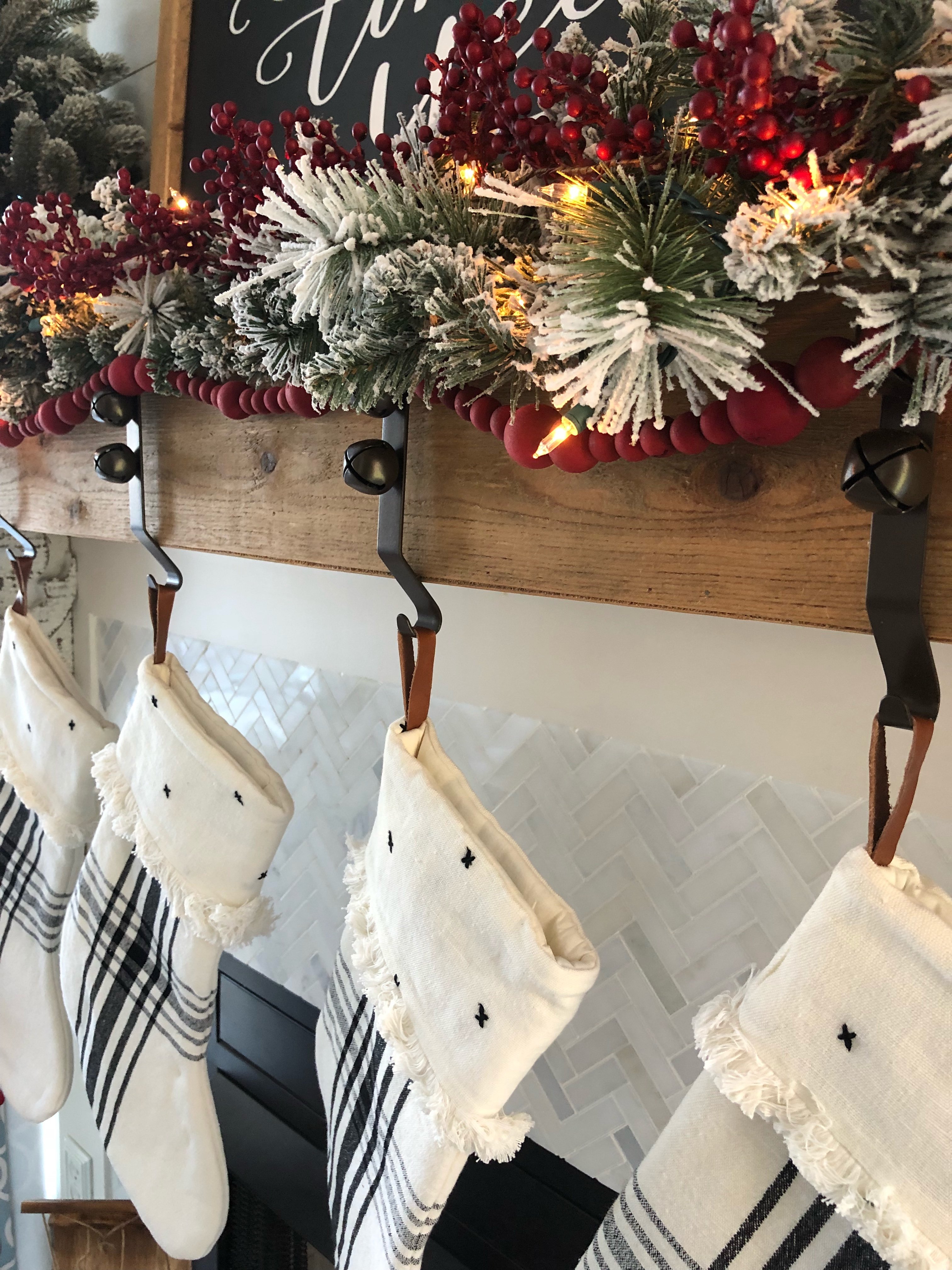 Oh- and I can't forget the cute Target dollar spot toboggan and scarf that were perfect in my basket on the floor!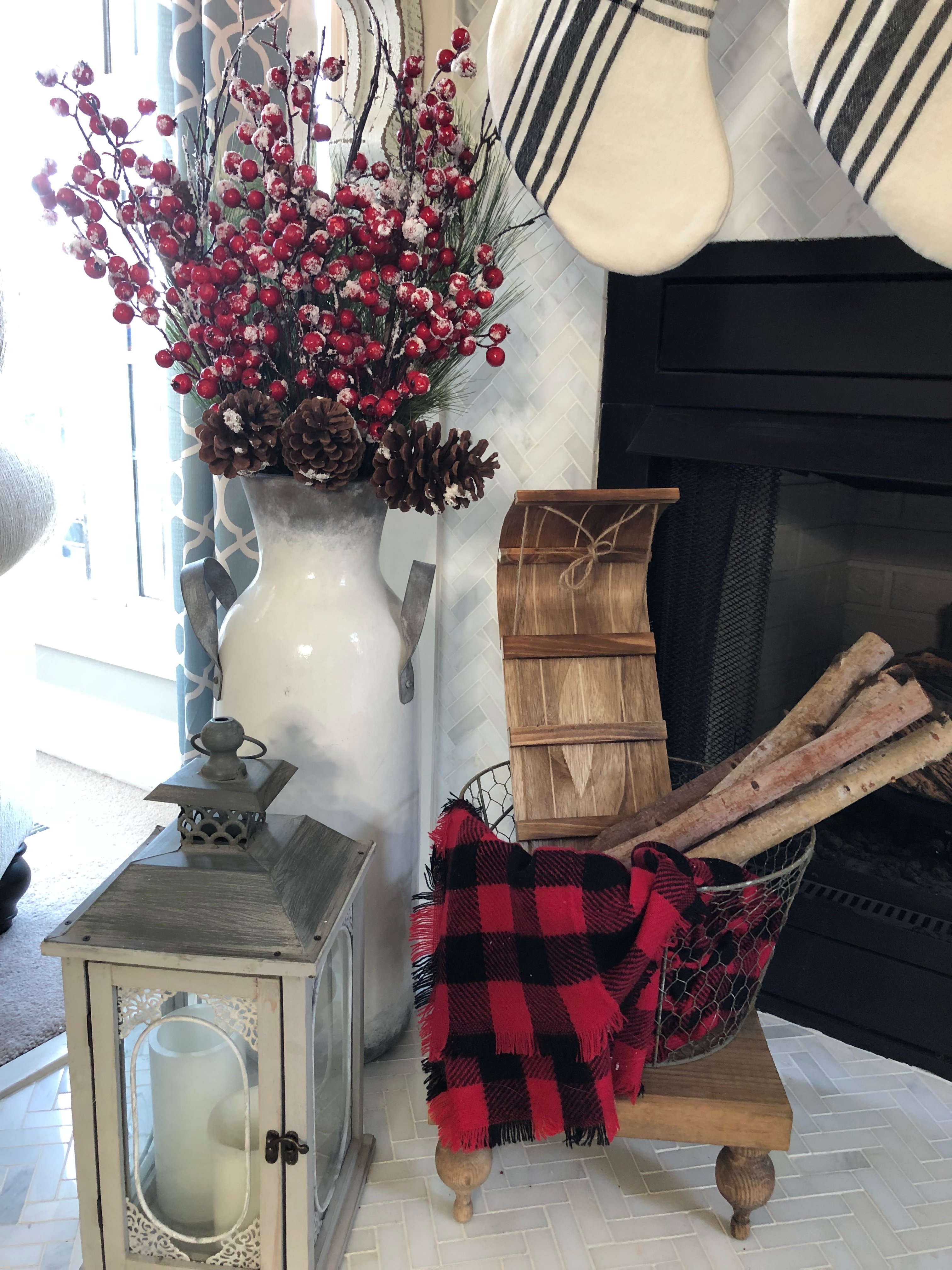 Little changes really can make a big difference each year! What do you think of my 2018 look?!
I'm loving sitting in my cozy chair with this view every day. Speaking of my cozy chair…check out my NEW line of Buffalo check inspired items! I'm so excited about this collection and I hope you love it too if you are a buffalo check lover like me! 
That's it for now! How will you style your mantle and fireplace this Christmas? I'll have more holiday fun coming soon!
~ Stacey
P.S…Bailey approves too! And she's not eating the tree, so it's a win/win in my book! haha!