How are we already a week away from Christmas?! I can't even believe how fast the season is flying by. You would think it would seem slow considering how long ago I decorated, but I've loved every minute!
I thought it would be fun to put alllll the Christmas spots of my home into a post for you guys! Some I've never posted here on the blog!
You can also see the full video tour on FB here! 
My Christmas Home Tour is full of buffalo check, cozy vibes, trees full of ribbon and some rustic touches! Come on inside and see!
PIN THIS, PRETTY PLEASE!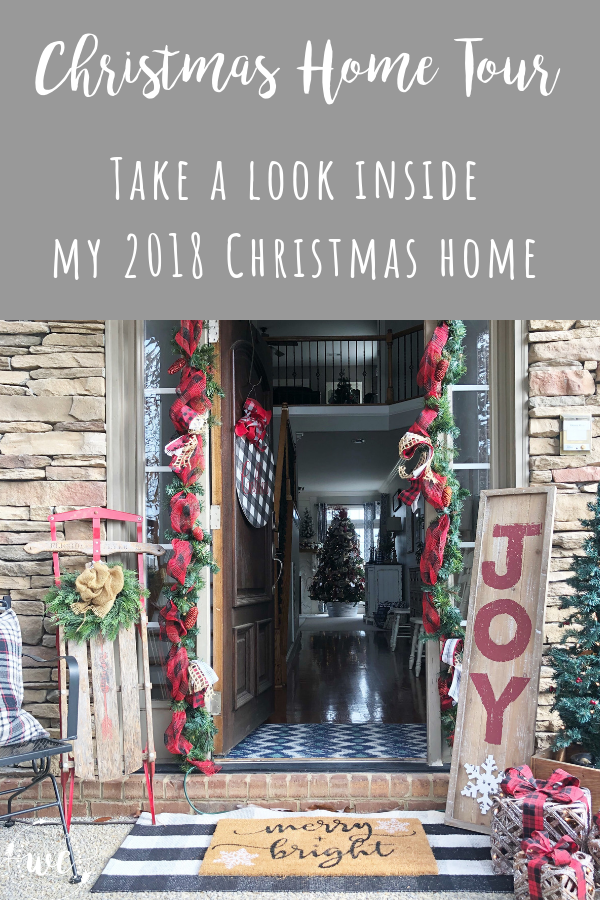 My front porch is small, but always fun to decorate! I shared 3 things I think every Christmas front porch needs here!  I did do a little switching up after that post (shocker, I know!) and I love the way it all turned out!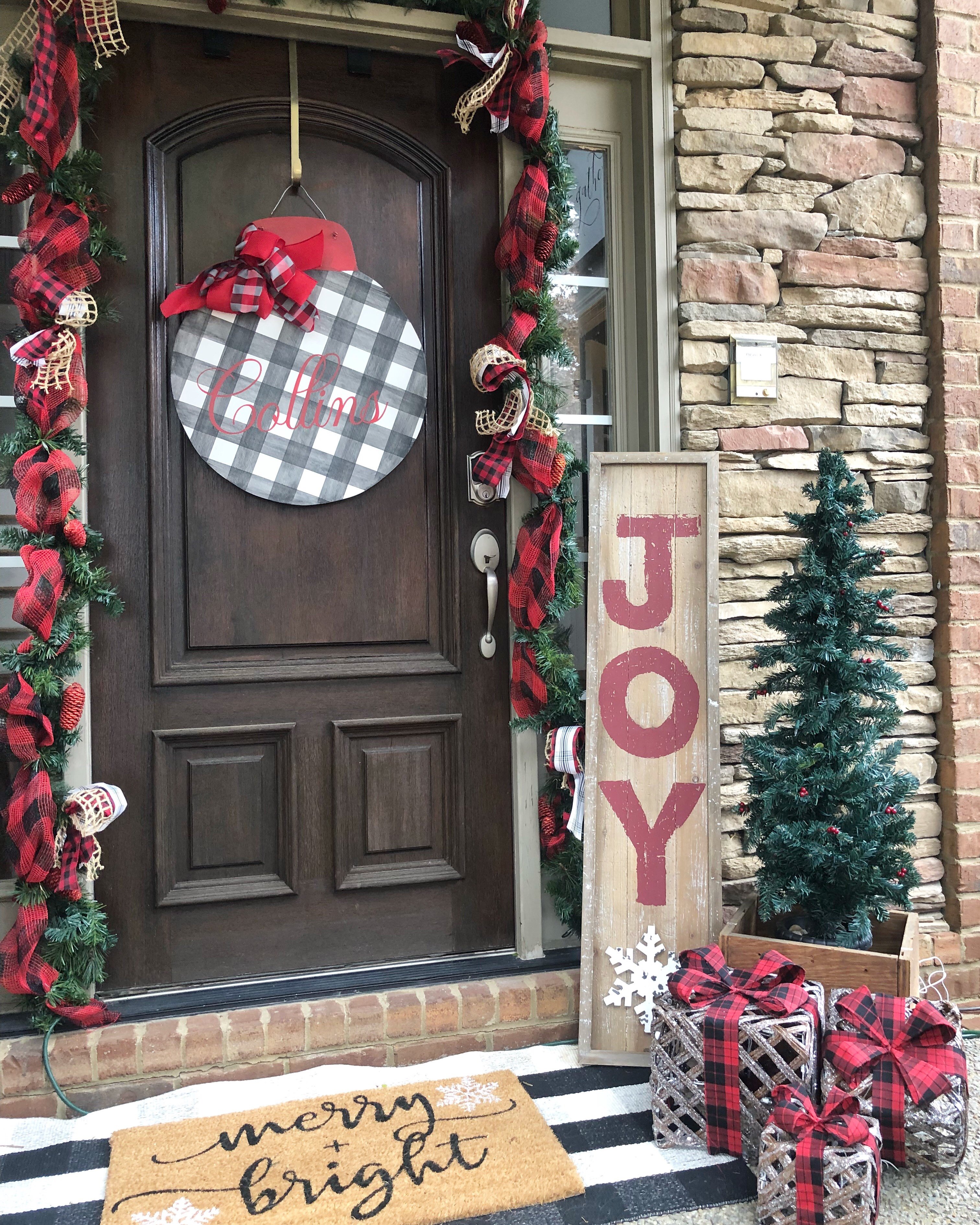 When you enter my home, my front entry way is one of the first spots you see. It's also a great place to make simple changes each season to make a big impact!
My living room is of course one of my favorite spots in the house! It's a buffalo check and plaid explosion and that makes my heart SO happy! You can read about and see more pictures of my tree here and my fireplace here!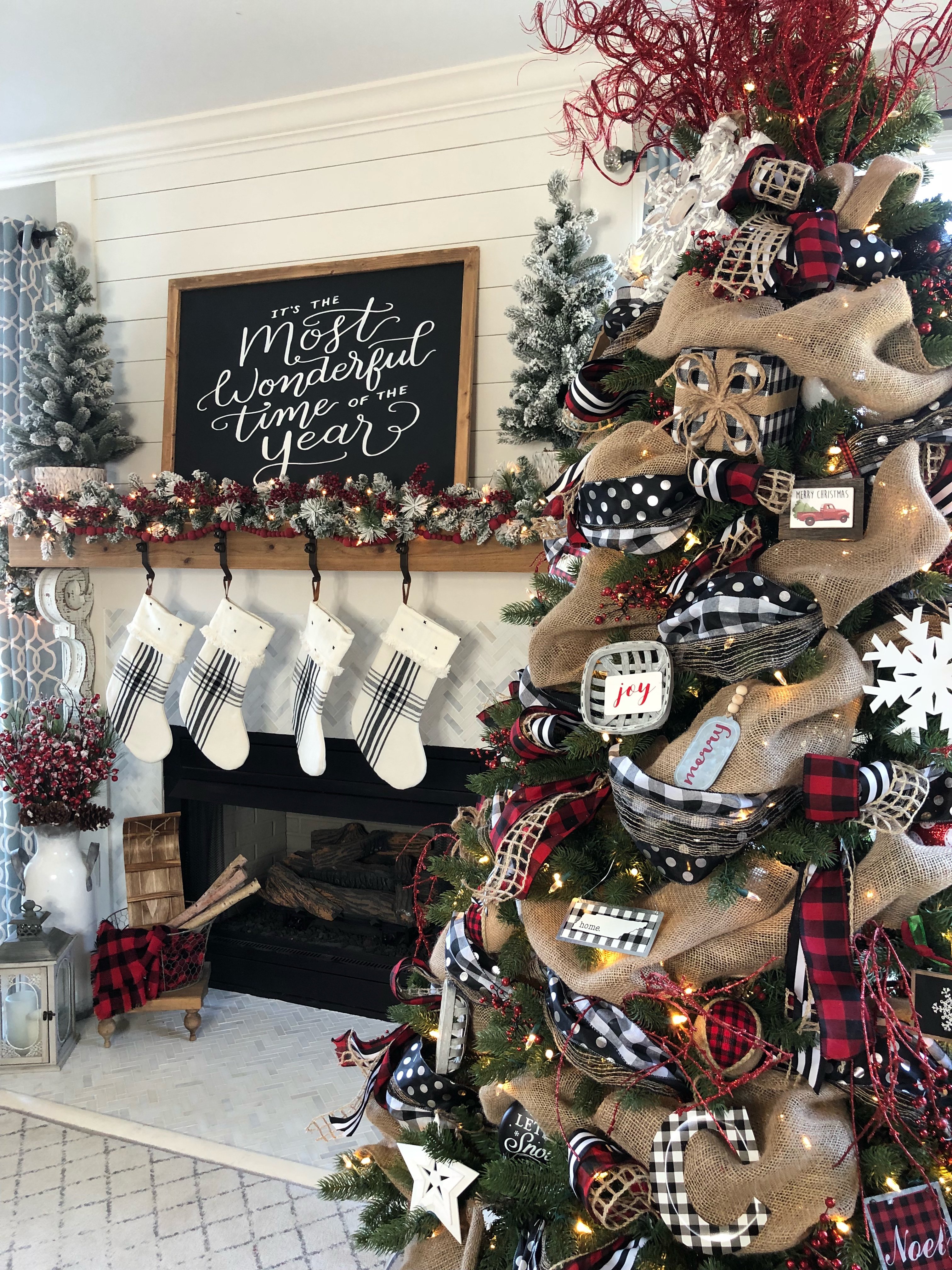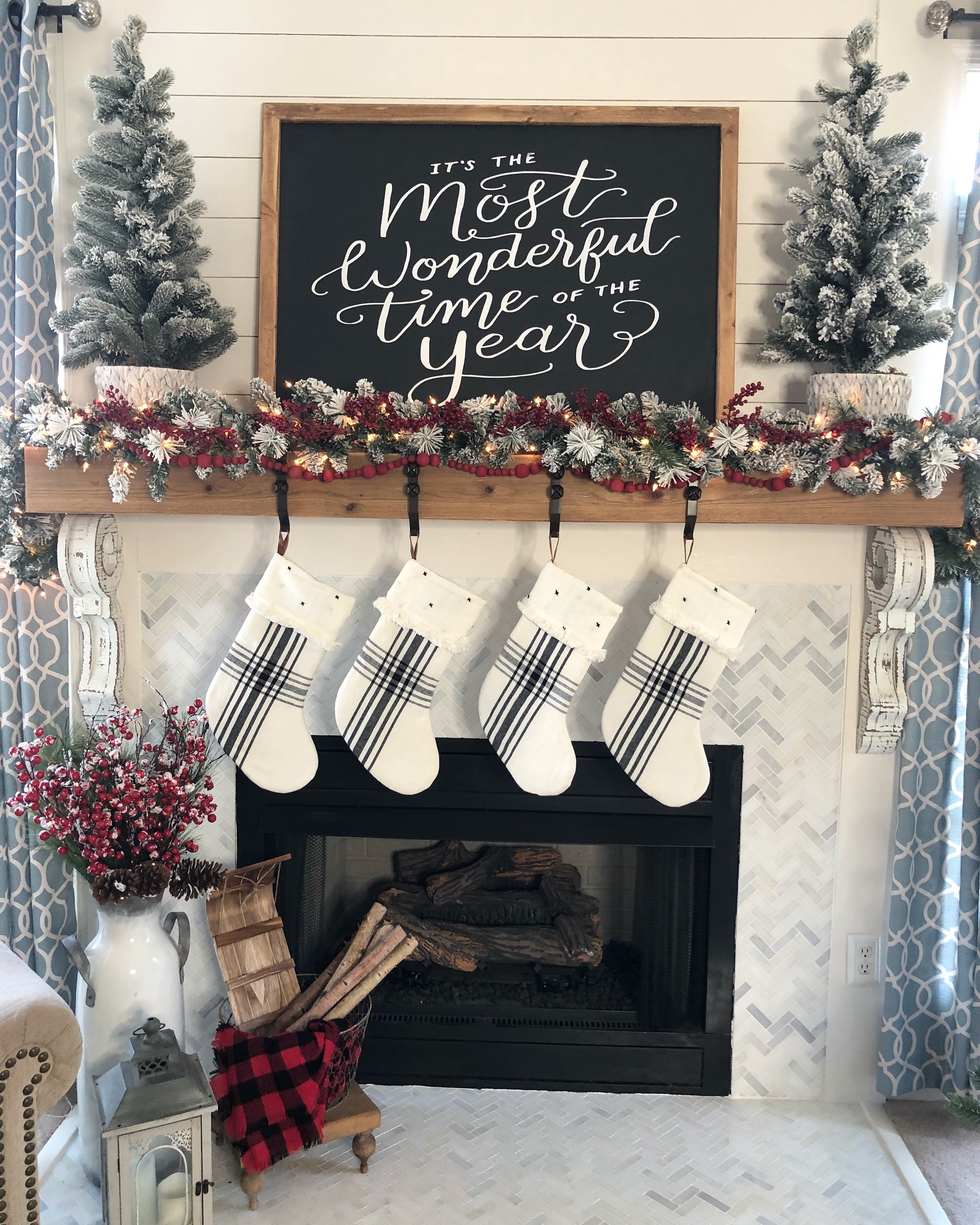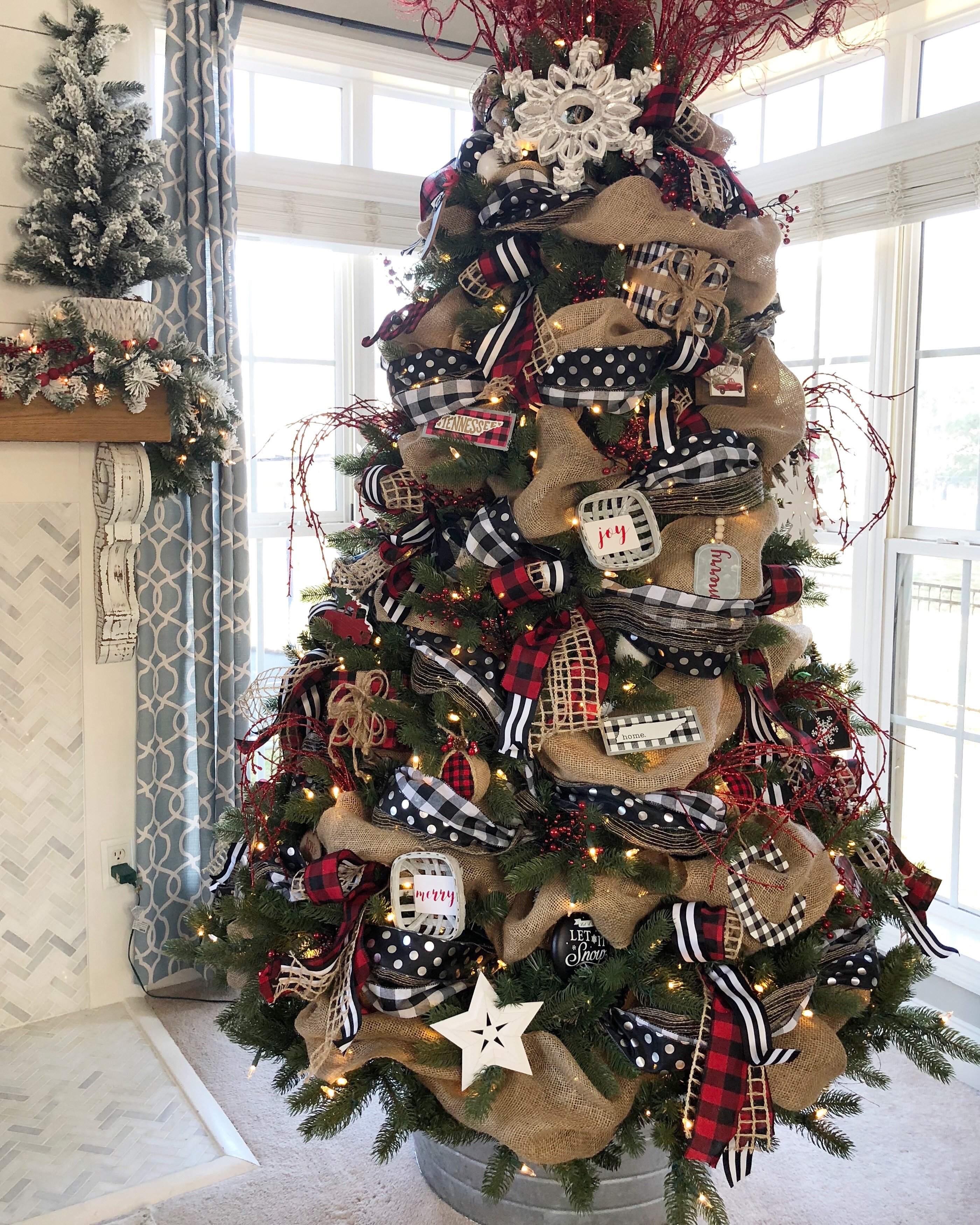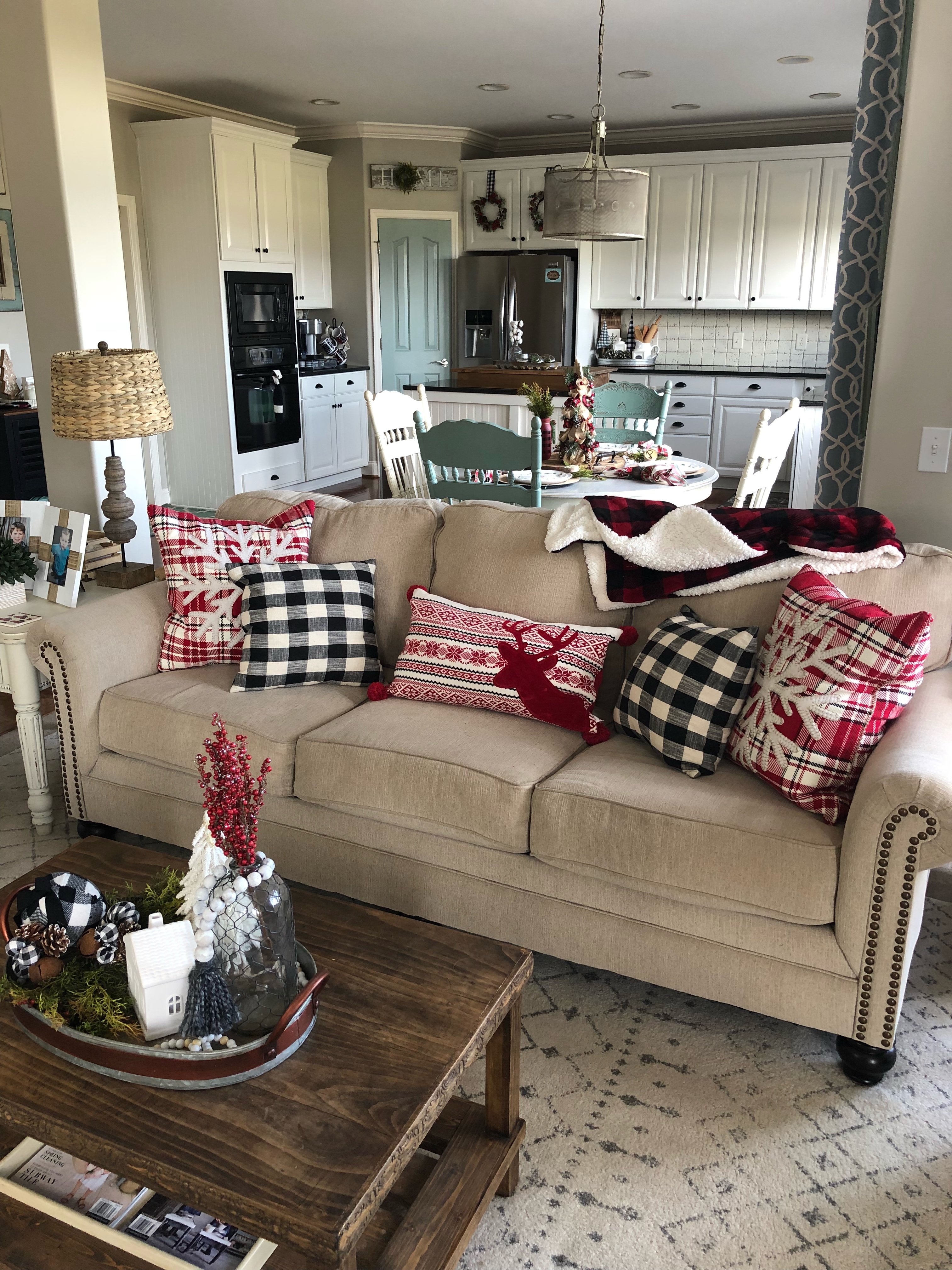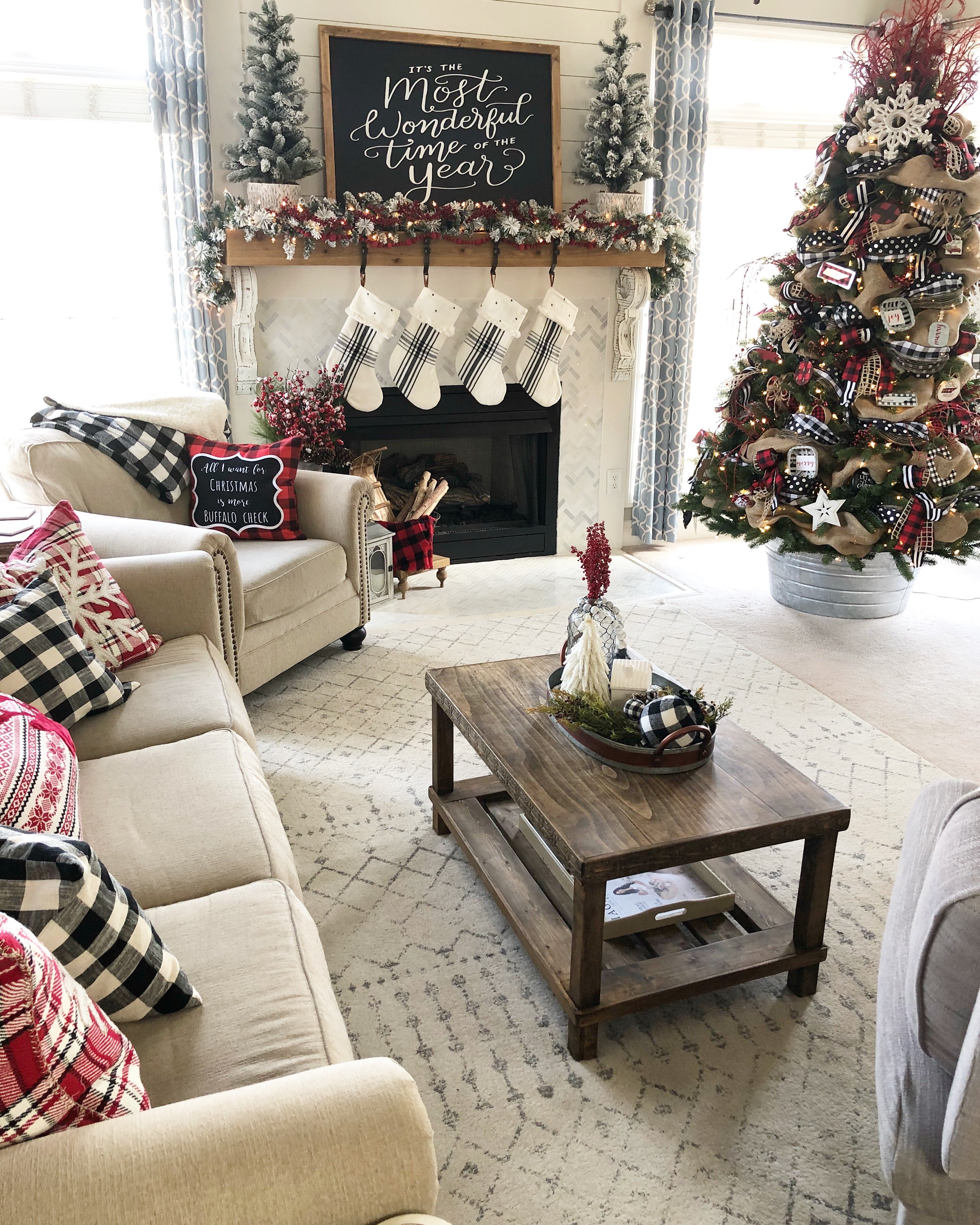 I loved adding a few Christmas touches to my kitchen this year also! You can read more about this easy table setting here!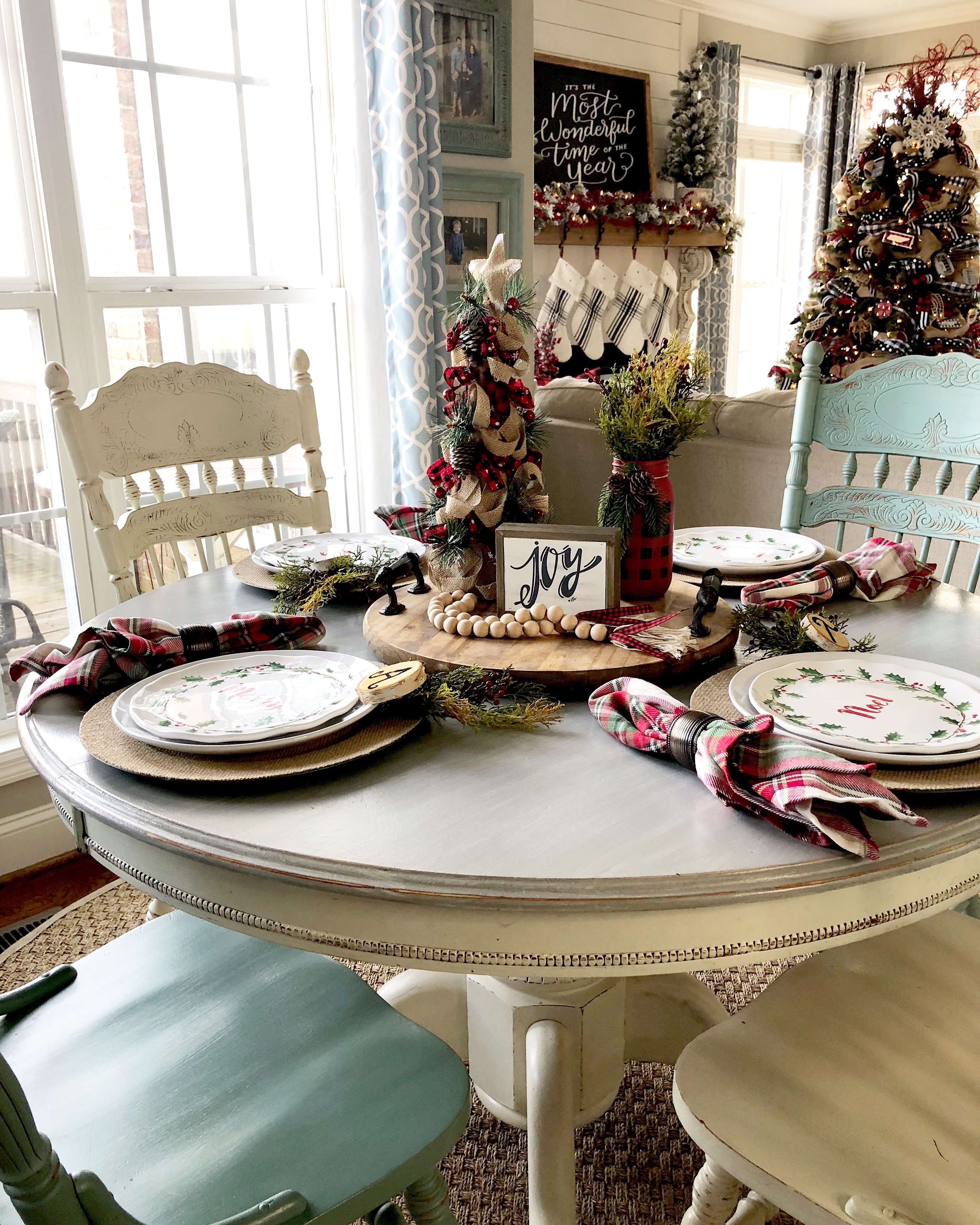 We can't forget my little mudroom as you walk from the kitchen to the dining room!
My dining room is a little different than what you've seen so far, but I love it just the same! Read more about it and see additional pictures here.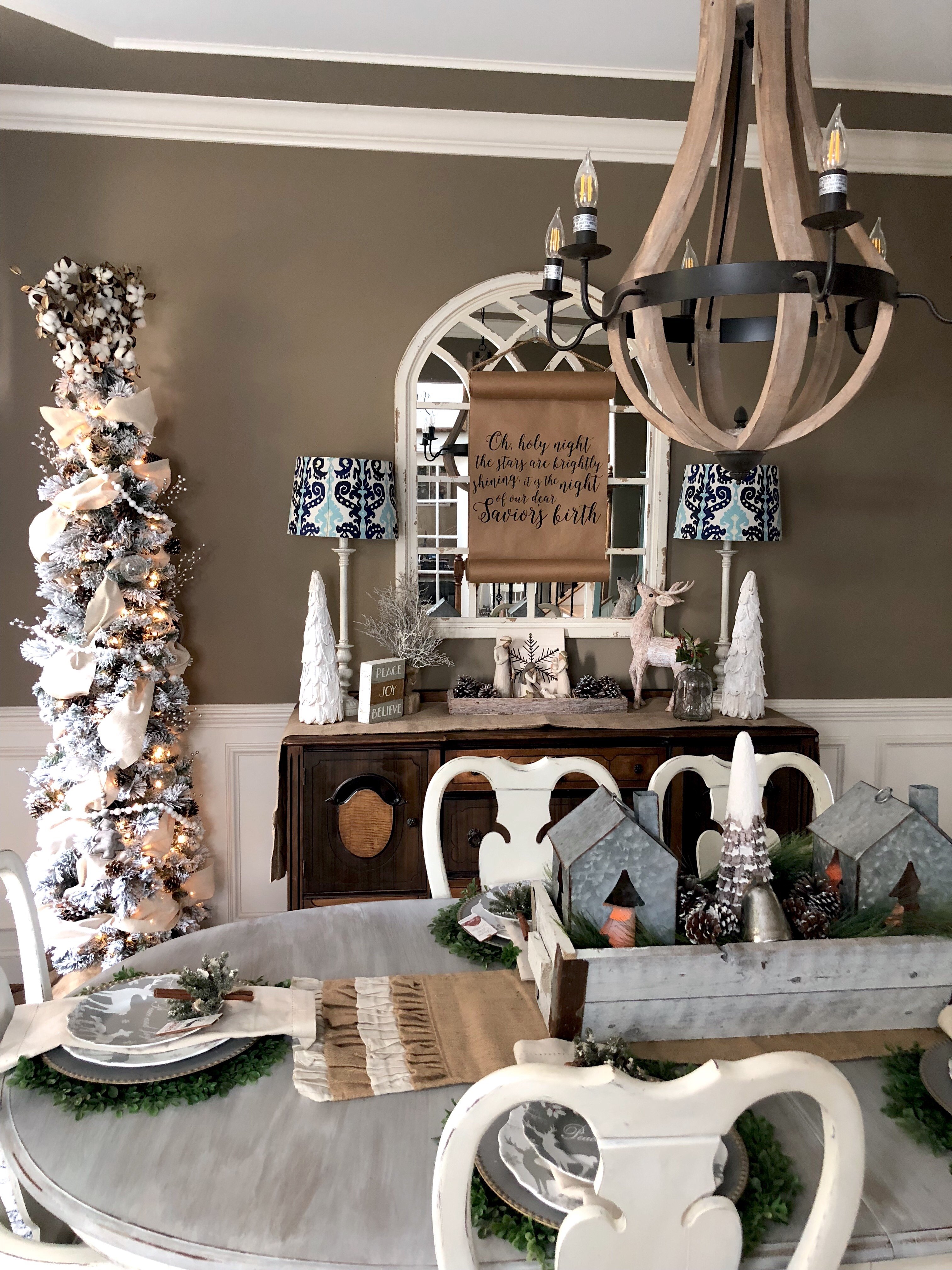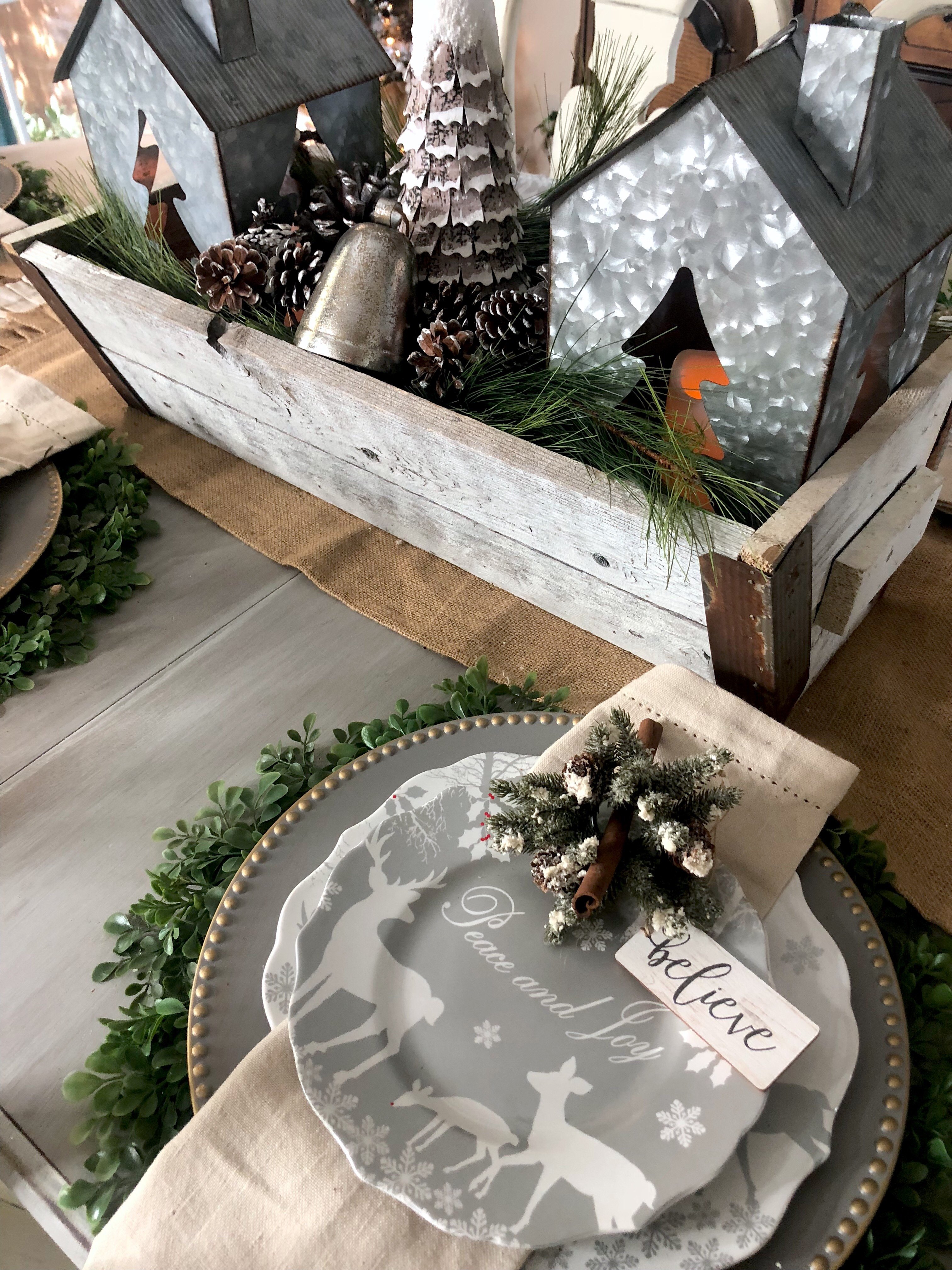 This is the first time I have ever added any Christmas touches to my laundry room and what a fun little treat it was! I used all stuff I had on hand, so I didn't have to break the bank on this!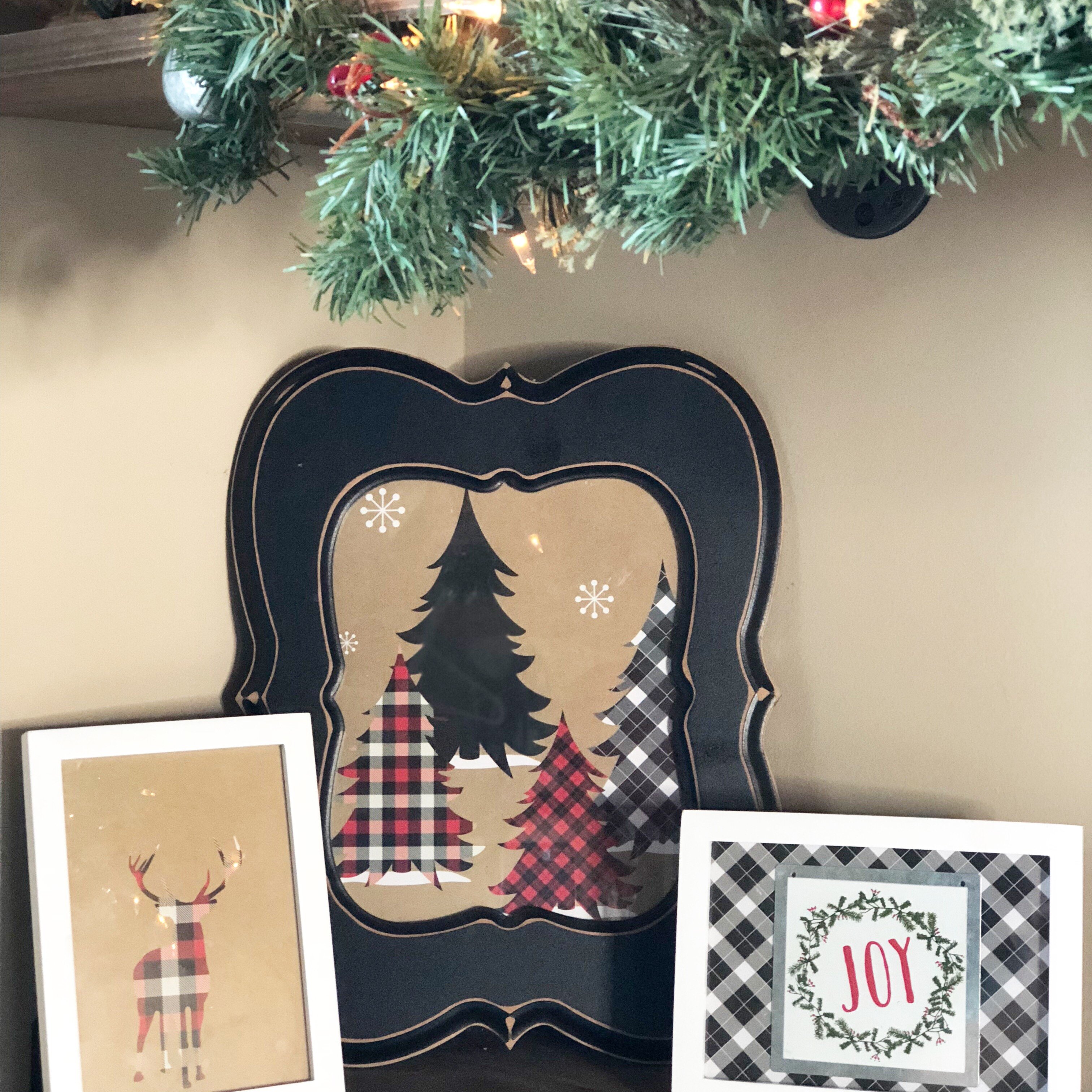 I couldn't leave out our family tree! This one was 100% decorated BY the kids FOR the kids and we all love it! All those special ornaments (the handmade ones are my favorite) had to have a place, so the bonus room tree is perfect for them. It has the smallest star you've ever seen on a tree this size- but my boys think it's amazing! I love it!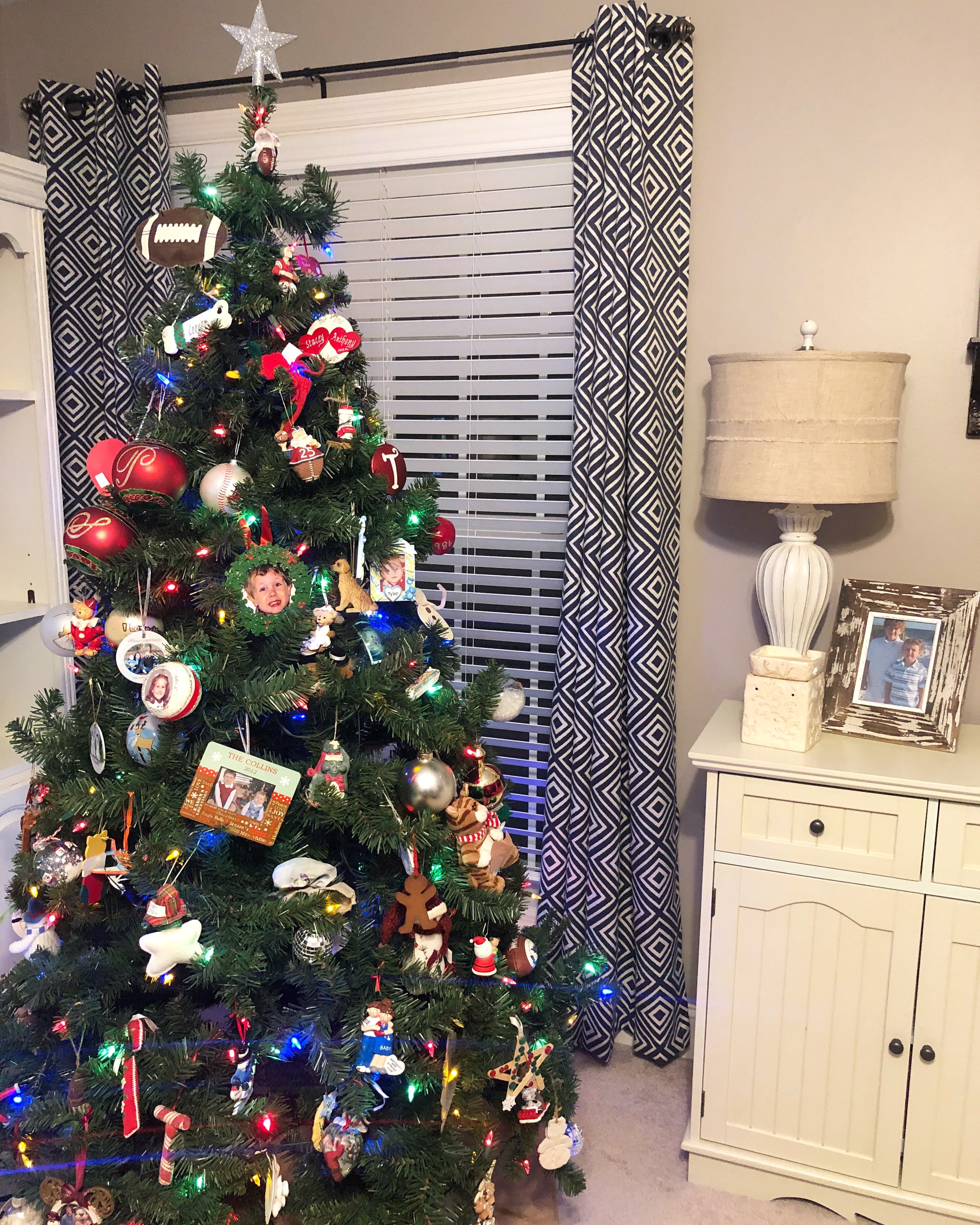 Last but definitely not least since it is one of my FAVORITE spots this year…our master bedroom! It was my first time adding Christmas touches in here and I don't think I'll ever go back. Read more about it and see more pics here! 

Did you enjoy this little Christmas tour of my home?  I have truly enjoyed this holiday season with all of you, and I hope you have felt inspired and encouraged to make your home what YOU love at the holidays and always!
Thank you for being a part of this year with me. There's so much fun ahead in 2019 and I can't wait! If you have enjoyed my posts this season, would you mind sharing this one with some friends that you think would love it too? I would SO appreciate it! Merry Christmas!
Until next time…
~ Stacey