I love a tray. I'll say it 1,000 times. I LOVE a tray! Doesn't really matter what kind…I love them all!
Creating Christmas trays doesn't have to be difficult, but it should be fun! I'm sharing 3 that I have created this year to inspire and give you ideas!
Here's the 2 main reasons I love a good tray.
It gives your décor a "home." Have you ever sat items on a coffee table and thought they looked random? That's because they are BEGGING for a home! It just helps bring items together and make them look like they belong together!
Decorating trays is a great place to switch out objects for all the seasons and reasons, AND it doesn't have to break the bank doing so. A lot of times these are smaller objects, which means they don't have to be top dollar to make an impact.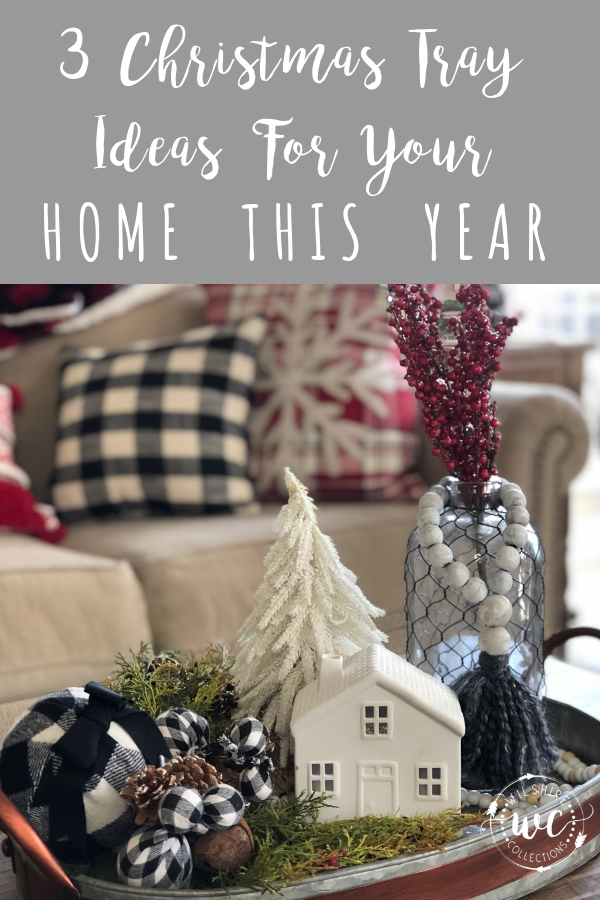 The first tray I want to share with you is the one I have on my coffee table. I really heart a coffee table tray and this one has been on mine for a while. Usually I keep some kind of vase in there and switch out the greenery/florals and then swap out the rest of the items each season.
I added red berries this time to the vase, the cute bead tassel is from my friend Katie at Junque to Jewels, and the little house is from the Target dollar spot. The rest is filler that I had on hand from years past!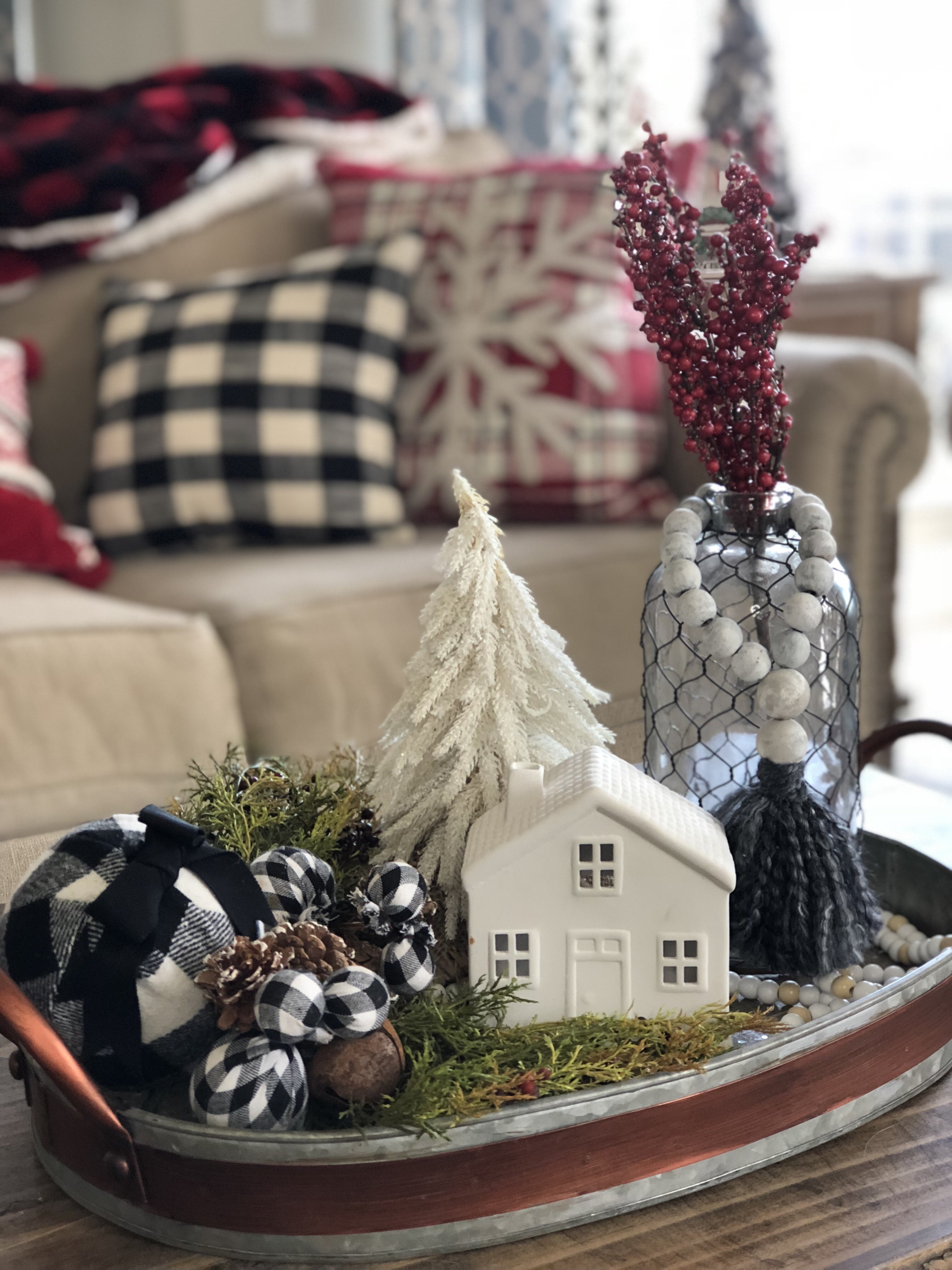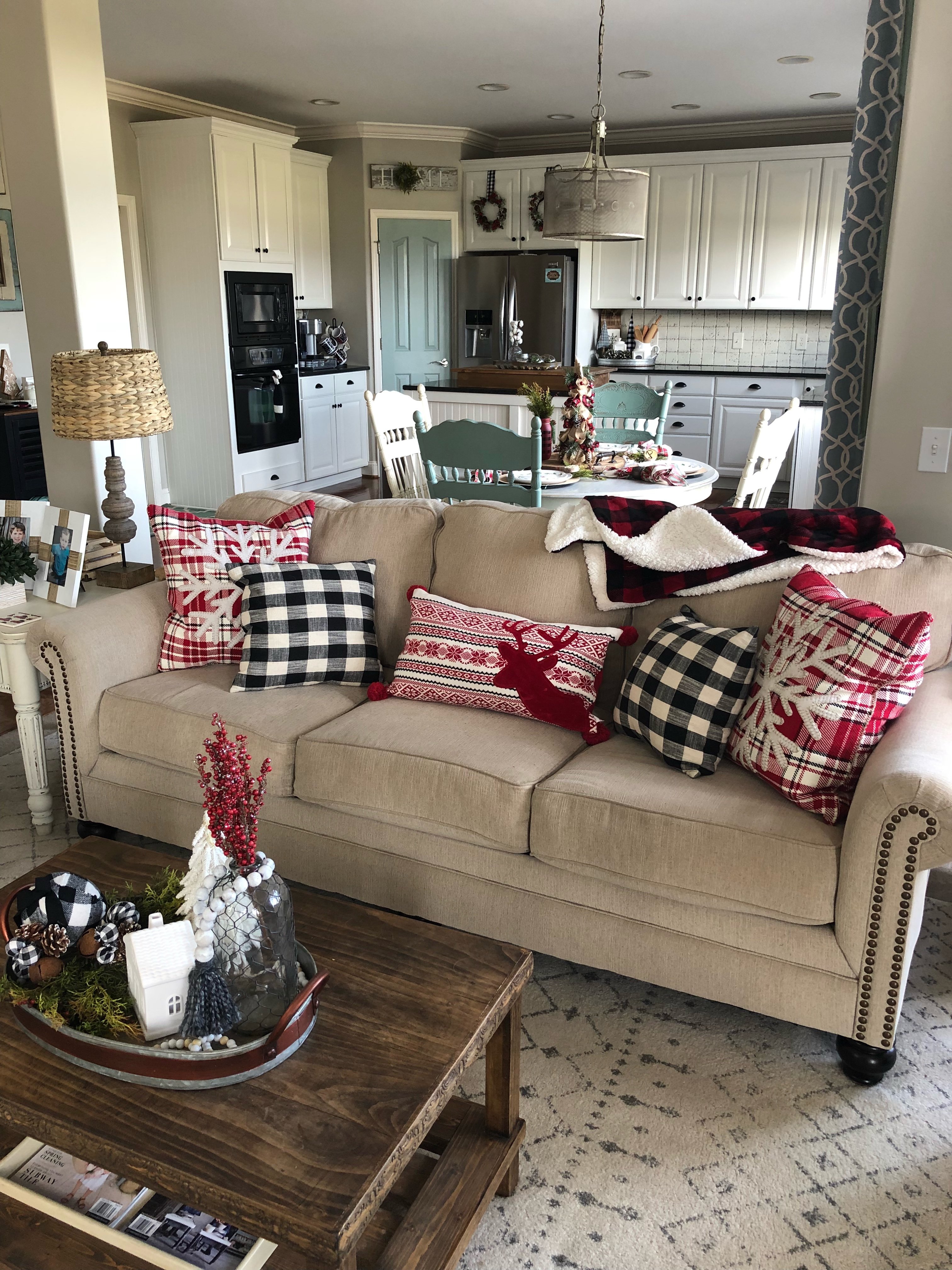 Next is this cute little tray I have in my kitchen. You know I had to add just a few pops of Christmas in there, and doing a tray was the perfect way to do so! This one makes my black and white loving heart pitter patter!
Toboggan is from Target Dollar Spot, snowflake sign from Stacey at Anchored Soul Designs, tree on left from Mercantile 1858 (Southern Vintage Roots) and the other tree from Hobby Lobby.
Last but definitely not least is my tiered tray! I AM OBSESED WITH TIERED TRAYS! Listen, I know they can be a little intimidating to some people. But I promise the more you do them…the better you will get and the easier they become!
I went with a buffalo check theme this year (raise your hand if you are shocked. haha!)
Mug is from my online store, Vase is a DIY, tree from Marshall's, sign from Anchored Soul Signs, and the Gift box from Kirkland's. The rest is filler type stuff I had on hand!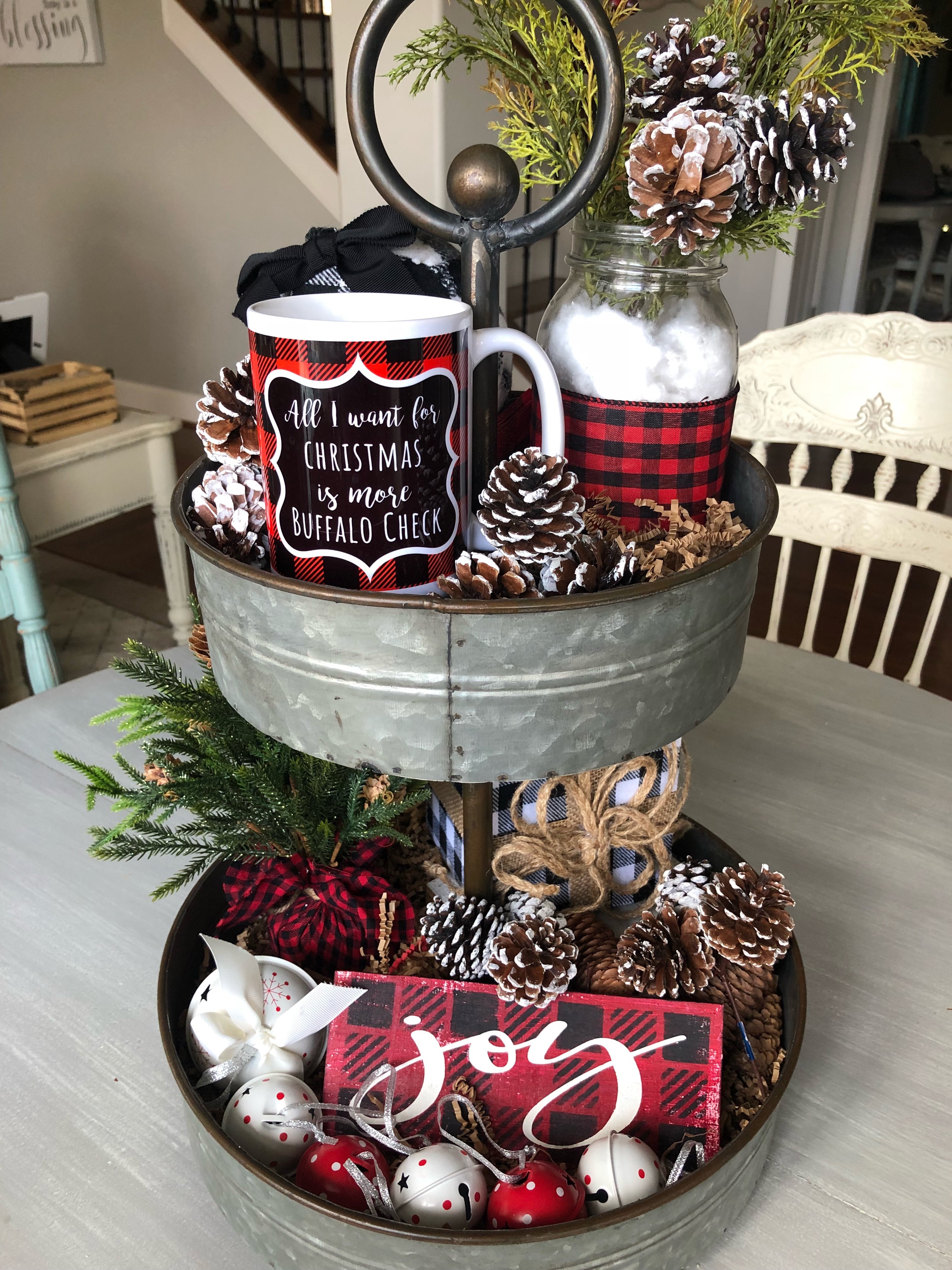 This post just wouldn't be complete if I didn't link up some trays that I think are just SO stinkin' cute! Take a look and see if you find one that is just calling your name! EVERYBODY needs a Christmas tray! Am I right?!
Tiered trays-
This is the closest one I could find to mine…so cute! 
I've never seen one quite like this…it's different, but I'm DIGGING it! 
This one is cute if you like the wood and metal look! 
I've always been obsessed with this white one! One day it will be mine! 
Regular trays
The design on this one is too cute for words! 
The rope detailing is cute on this one! 
Set of 2 with a pop of color I LOVE! 
So, I'm gonna have to stop myself because I could shop trays ALLLLLL day!
I hope this helps give you some ideas for decorating Christmas trays! Which one of these is your favorite? And do you love a tray as much as I do?!
Until next time…
Stacey