If you know me at all, you know I'm obsessed with trays for every season and reason! Christmas is no exception of course!
Come get some Christmas tray inspiration and see 3 of my trays all decked out for the holidays. They are each unique and different, but all cute nonetheless.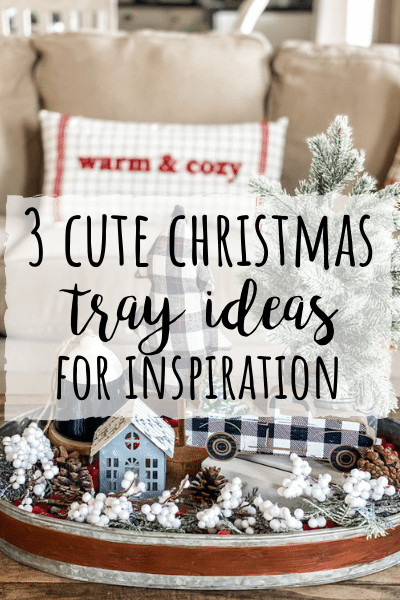 One of my biggest rules of tray decorating is that you ALWAYS want to use things with varying heights and textures to add a lot of interest and dimension. Decorating and grouping things in odd numbers when you can is also a great idea!
Let's start with the tray that's on my coffee table! YOU CAN GET THIS SAME ONE BY CLICKING HERE! I wanted black and white buffalo check to be the main theme of this one. Sources: Tree- my decor box last year, truck- decor box this year, fabric tree walmart, bell- target, house- target. What do ya think of this one?!
Next up…it's my tiered tray! YOU CAN GET ONE JUST LIKE MINE BY CLICKING HERE! I know these can be intimidating to some people, but it's actually my favorite tray to decorate. I promise once you practice, they get easier and easier! This one has a combo of black and white AND red and black buffalo check and I love it! Sources- up top- trees, walmart, sign DIY project, pinecones walmart. Bottom, Joy sign Anchored Soul designs, house- target- red truck- target. What do ya think of this one?!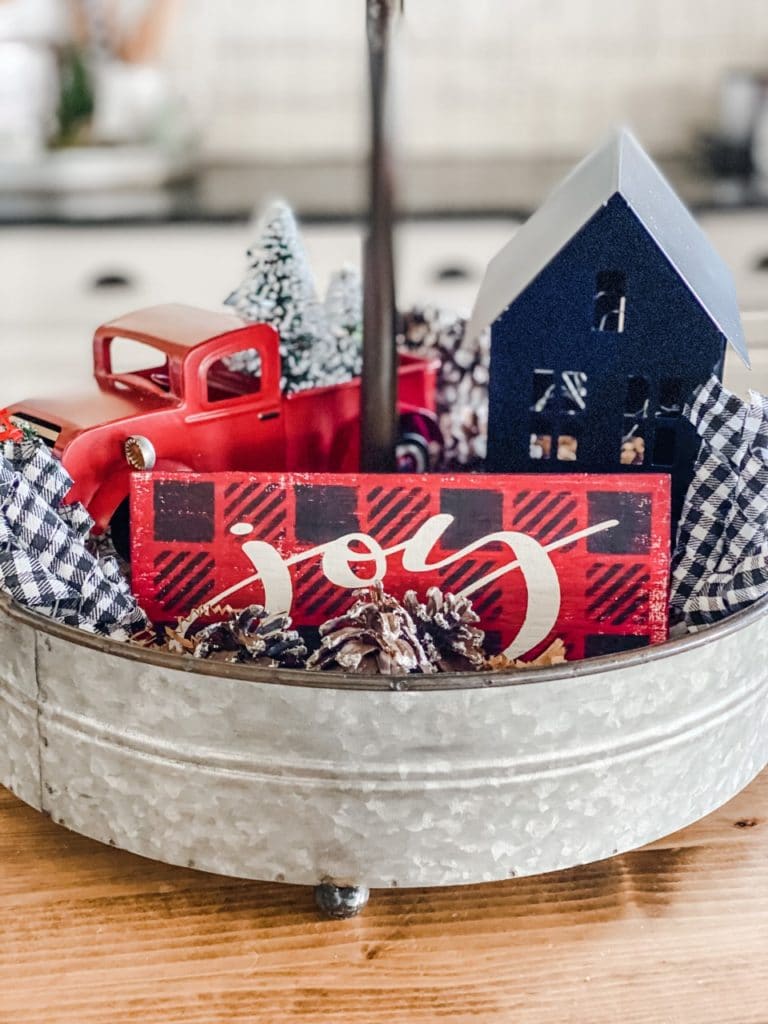 Last but not least, here is my kitchen tray which I love decorating year round! (It came from a local store years ago) I always keep the cutting boards in the back (from target and marshalls) and the pitcher and then just change out the rest. Here I used some of my Decor at your Door box items from this year! One of my favorite Antique Candle co Candles and some pinecones! What do ya think of this one?!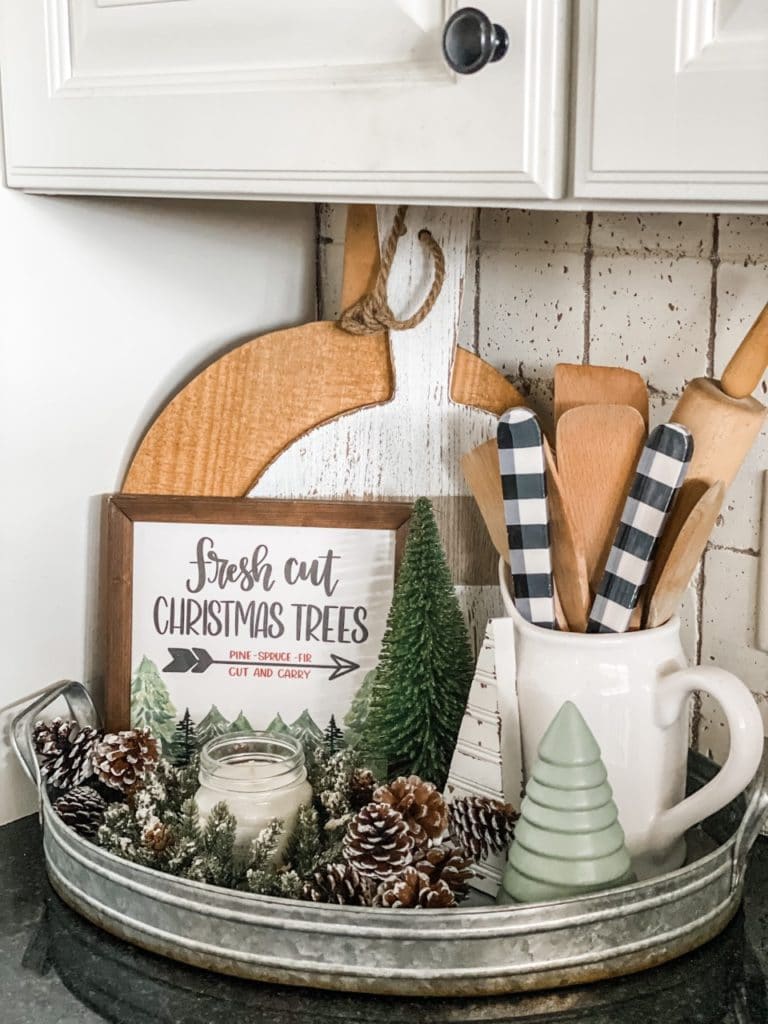 PRO TIP: I love to use creative things in my trays as risers if my object is standing up as tall as I like! AND…you've always got to have those filler items like paper shred, greenery, wood beads, etc.
I've always said that I feel like trays are like little "homes" for your decor. I feel like they just give them a place to be together and shine! If you've never decorated a tray…I encourage you to give it a try! You just might become hooked like me!
Tell me which one is your favorite this year?! Looking for a cute tray?! Check these out that I found!
Until next time…
Stacey
This post does contain affiliate links. Please see my full disclosure page for more details.