There is something about a tree inside a basket at Christmas time that I just love! It's such a cute way to display them and adds even more fun texture!
This easy Christmas tree basket idea is simply too cute and is truly so easy too! It will take it up a notch and you can use it after Christmas too.
I bought a little wicker basket and a 3 foot tree from TJMaxx, but decided it wasn't quite enough. Something was missing…and for me it was of course buffalo check. Haha (SHOCKER)
An
I decided I wanted some contrast with the basket so I painted the bottom portion of it in Blackberry House Paint in the color Fresh eggs. This is my go to paint and you can use code Wilshire on their website for 10% off your order here!
I simply painted right on top of the wicker doing 2 coats. I didn't even go half way up the basket because I didn't want it to look so perfectly half and half.
After the paint dried, I simply took some buffalo check ribbon and wrapped it around the basket. I used hot glue to secure it in place and keep it from slipping.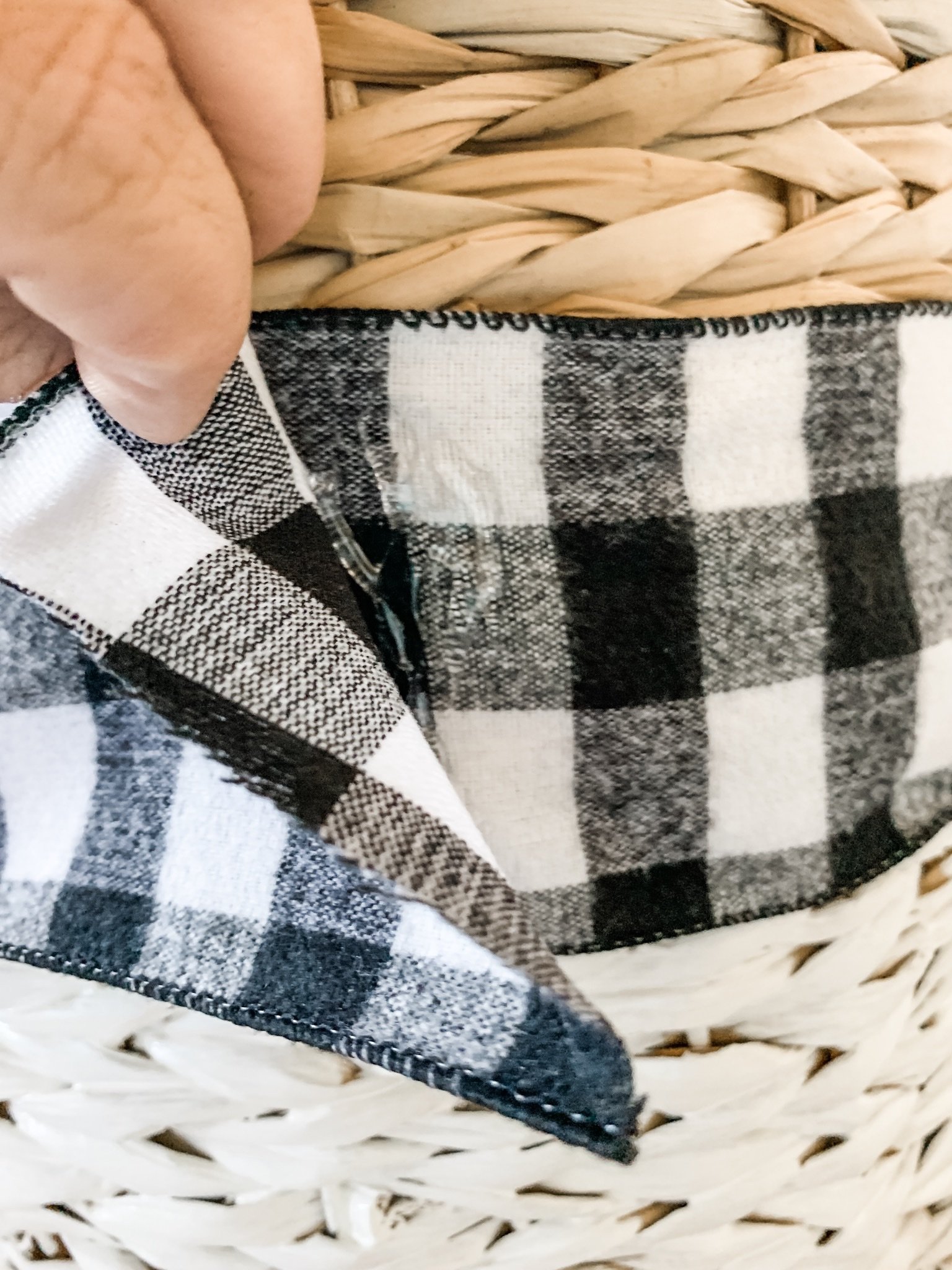 QUICK TIP: I wanted my tree to stand up a little taller in the basket, so I put some bubble wrap down at the bottom of the basket to elevate it. In my case, the basket is about 14″ tall and the tree is 3 foot. You could do this project with various sizes though!
That was it! SOOO easy and it truly just took this little Christmas tree basket up a notch or two on the cuteness scale. Don't you think?!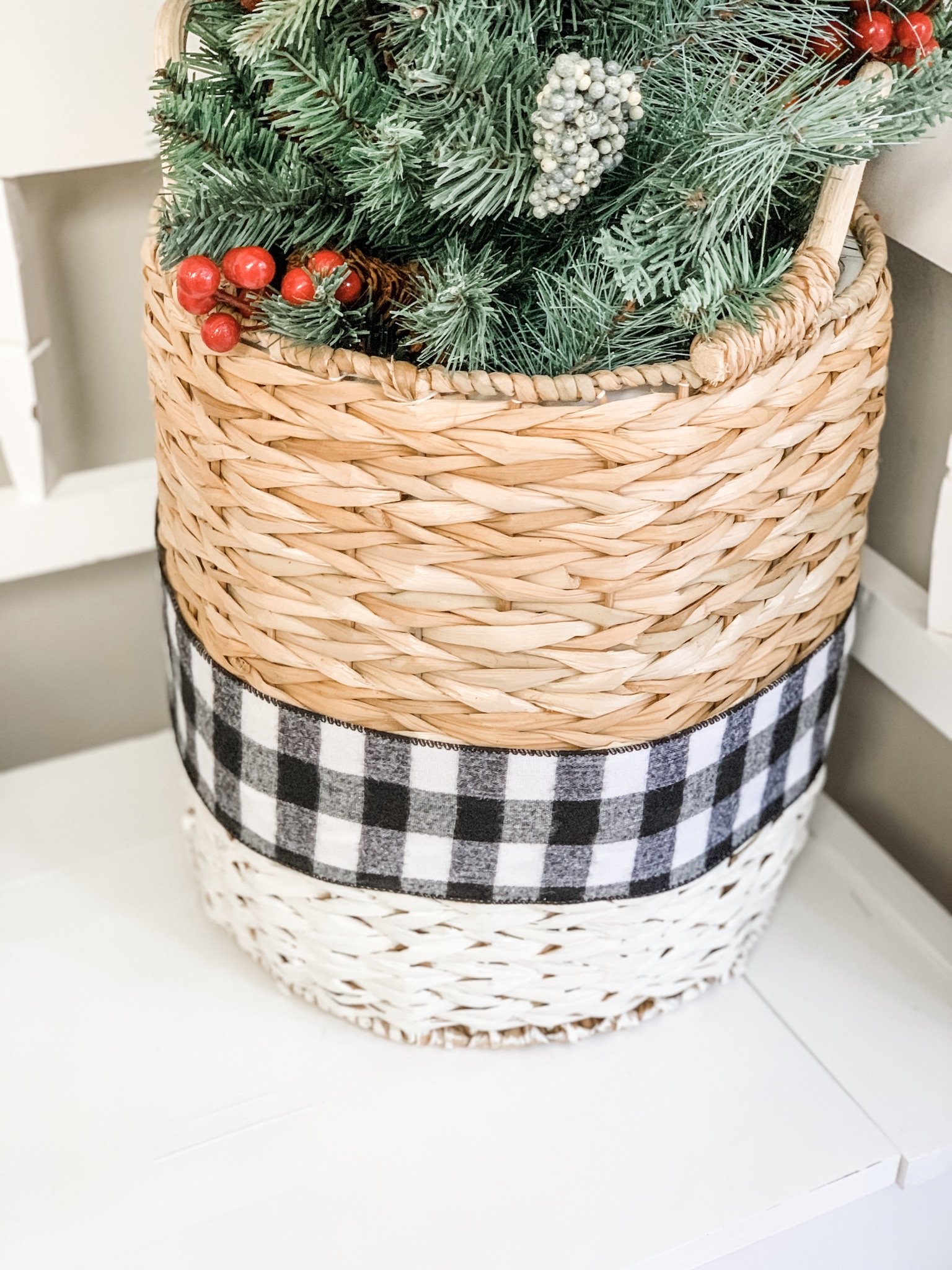 The awesome thing is this basket can be used AFTER the holidays too for soooo many different things. Win, win!
Do you think you'll do one of these this year? You could do any ribbon you want on yours too!
Until next time…
~ Stacey