You know I'm obsessed with trucks for the holidays, right?! Well, I knew I wanted to do at least one project incorporating one but I decided to make it a little different than the little red truck you usually see.
This Christmas truck DIY sign is a cute and easy project for the holidays! You can customize it to fit your colors and style too!
What you will need for this Christmas truck DIY sign:
This board from Walmart (Comes in their craft section) you could also use any other type of scrap wood or board you have that will fit this project.
Little metal truck from Hobby Lobby. This DID NOT come from the Christmas section. It was in with their metal craft items! 
Package of paper trees (you could also cut out or make your own tree if you can't find these)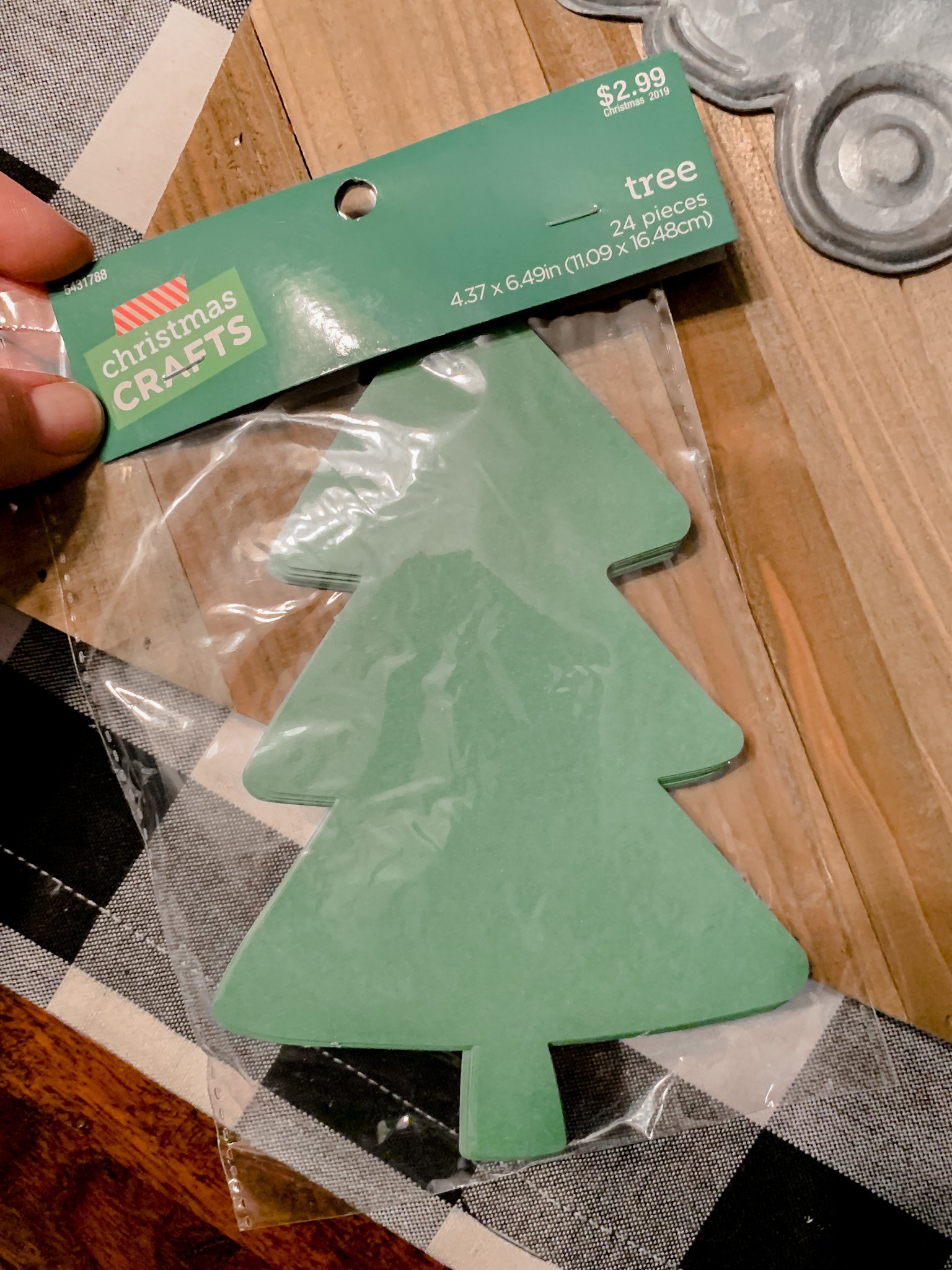 Merry Christmas wood letters from Hobby Lobby- these were in the Christmas craft section this year! 
Paint (I used black) and washi tape (optional)
Here is what I did with these supplies:
All I did was paint the board black (for me this is the color I wanted to use and I knew it would make everything pop, but you can do any color you would like!)
I then used cute washi tape to outline the edges (you don't have to do this step). To hang my truck I attached a little nail to the back side so my string could hang. I then used hot glue to attach the tree so it looked like it was coming out of the truck! 
Finally, I took the wood letters and just hot glued them on to spell out Merry Christmas! Didn't it turn out adorable?! I think it's just too cute! 
PIN THIS!!
Until next time…
Stacey