If you have been following me for a while, you probably know that I've been talking about getting a new farmhouse kitchen table for…a while! I knew once we had our kitchen cabinets painted, that this was something I would be ready to finally do.
We've had this little round table for YEARS! It was a goodwill find that I painted (twice). And while it has been a great table and I truly do love it, I was ready for a change. I was also ready for something that sat more than 4 people.
Y'all have been so sweet about this table and some of you are so sad that I'm getting rid of it. The good news is that it's going to a family member, so we will get to visit it often 🙂 It's been a good table for our family and lots of memories have been made here!
But, here's to the next chapter with many more memories to come!
We picked up our new classic farmhouse kitchen table from Head Springs Depot and I couldn't be more in love! This is an amazing store and the quality of their furniture is just awesome.
Head Springs Depot is located in Franklin, TN and is a warehouse FILLED with amazing furniture and décor. If you are local or ever in the area, it is a must stop shop! They were so awesome to work with and Seth the owner helped me every step of the way in this decision, as well as the sweet girls that work there! Be sure and follow them on FB here!
A lot of you watched my FB Live where I was trying to decide between a couple they had on the floor. Let me tell you, it was no easy choice! And what I thought I was leaning towards at first, ended up not being what we went with afterall.
As much as I loved the "2nd one" there was something in my gut telling me it might be a little too big and chunky for our space. There was also something that was telling me that although I love the farmhouse look, that the other one was more classic and traditional (mixed with farmhouse) and would never go out of style! (I see us having this table for many, many years afterall)
I went back with my hubby and he was 100% for the "1st one." Once I realized that, I realized that my gut feeling about it was right too! Both great tables, but this one was just going to be a better fit for our space AND my style!
I try to always stay true to who I am and what I love and not just get things because they are trendy. Both great tables, but table one just screamed my name more! haha! I'm calling it a classic farmhouse table because I feel it can go with both styles!
Also, once I spotted these little chairs and thought how I could put them at the ends it was pretty much a done deal. I fell in love! The table is called the Pranjo and the chairs are the Romeo chairs and the ones on the end are the Maxwell cottage chairs.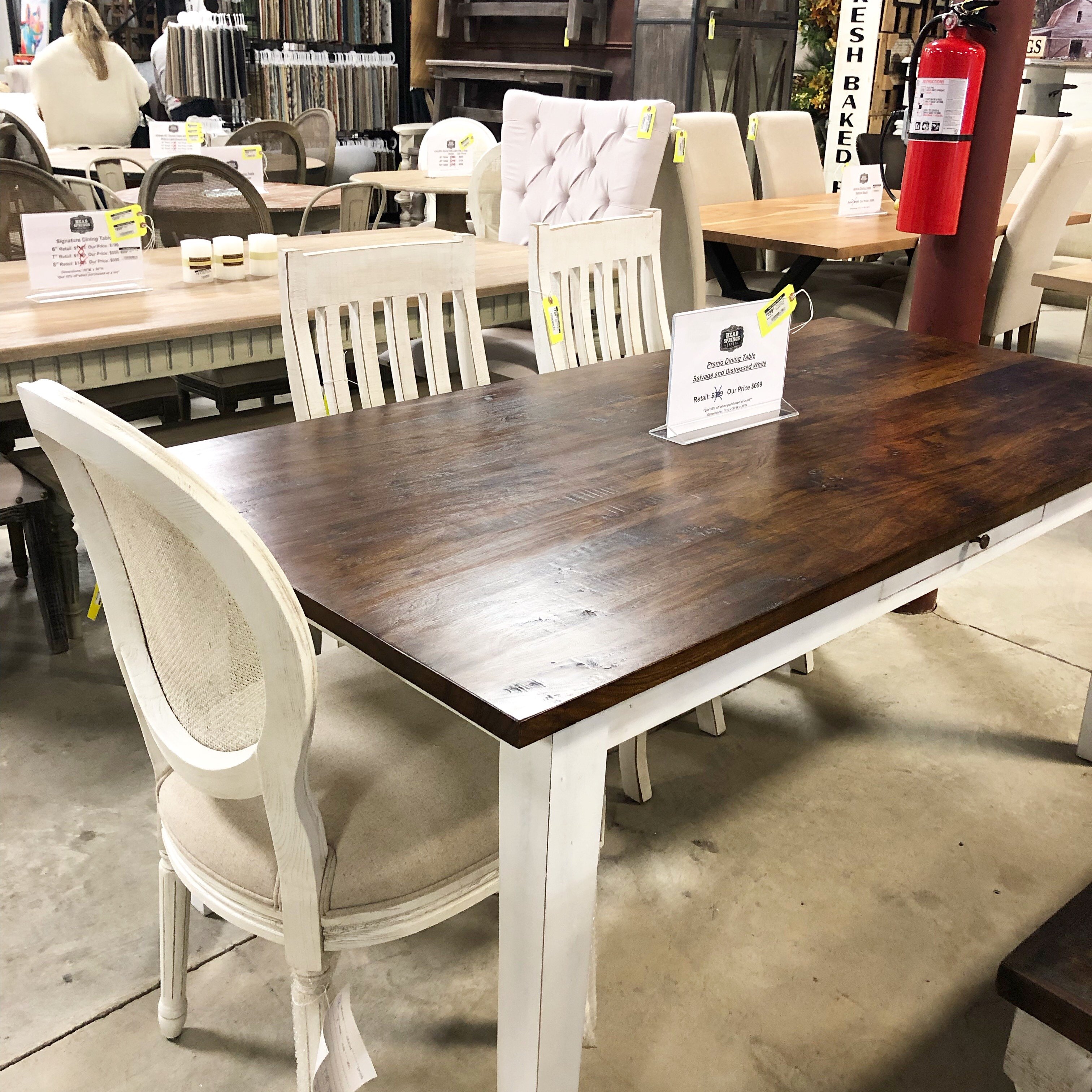 Ok, now to what you are waiting to see! The table all set up in my kitchen! WOO-HOO!! I love it even more than I thought I would! I'm still waiting on my rug to come in, and we will be changing/moving the light fixture that's above it too. So there is more work to be done and more pics to come! But, my classic farmhouse kitchen table is here and I'm so happy!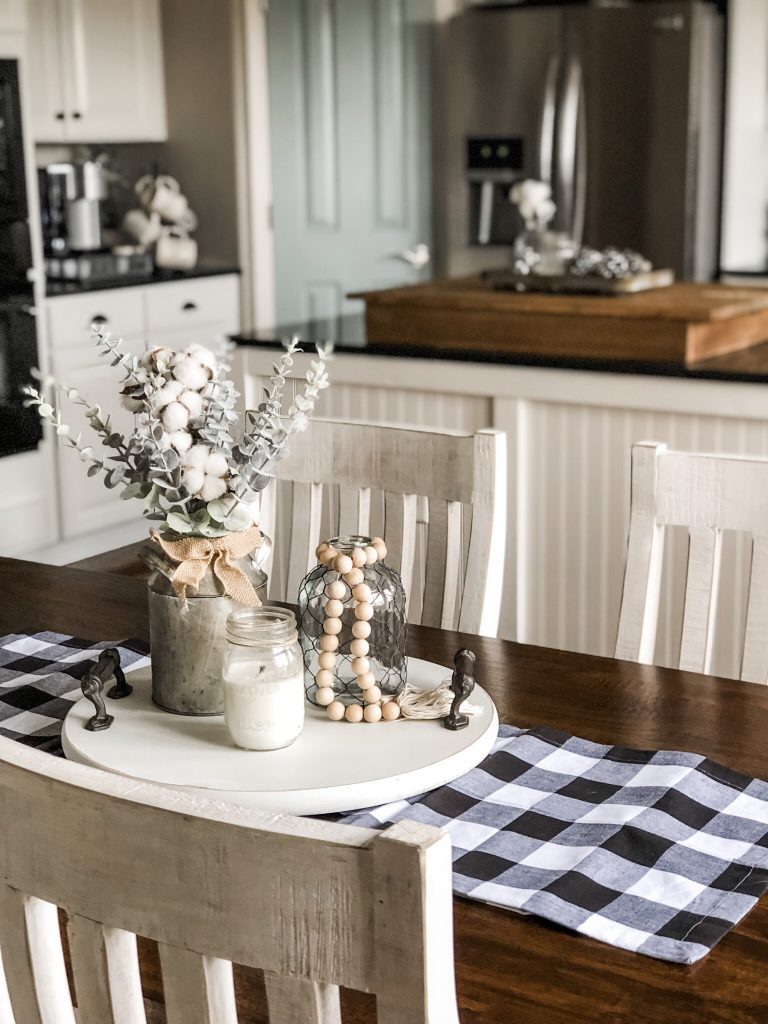 Let me know what you think! Thank you guys for being so awesome during this process. Be sure and send Head Springs Depot some love, go visit them, shop and tell them that Stacey sent you!
Until next time…
Stacey