It's time for some more cozy winter vibes! This time it's all about my little entry way area, which is always one of my favorite places to switch up for the seasons because it's SO easy to do! It only takes a few switches really.
This cozy winter decorating in the entry way is the perfect way to bring some warmth to your home during those cold months!
PIN THIS FOR LATER!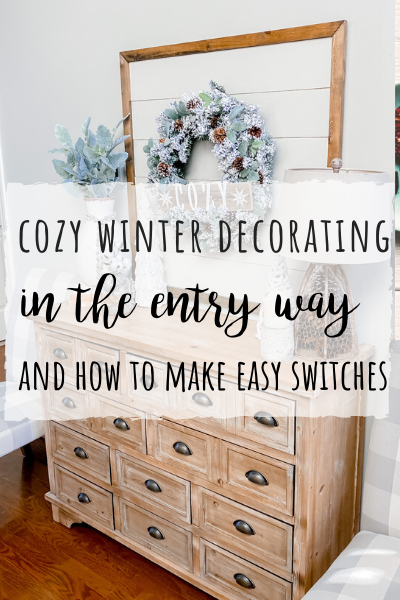 I'm honestly pretty predictable when it comes to decorating this space. I was thinking today that maybe one day I need to change it up and doing something out of my norm…but today is not that day! Haha!
I always start by switching out my vignettes on each end! (If you are new around here, a vignette is just a fancy word for a grouping of objects). On the left, I put some dusty miller stems from Walmart in my hobby lobby vase, I used a white tree I've had for years and this adorable chicken wire vase with some cotton in it. Love this combo! 
On the other side, I kept the pinecones in my lamp (lamp is from JCPenney online but no longer available). I used another little white tree from target and a birch candle holder with one of my favorite flameless candles from Amazon. I use those little guys everywhere and you can find them HERE!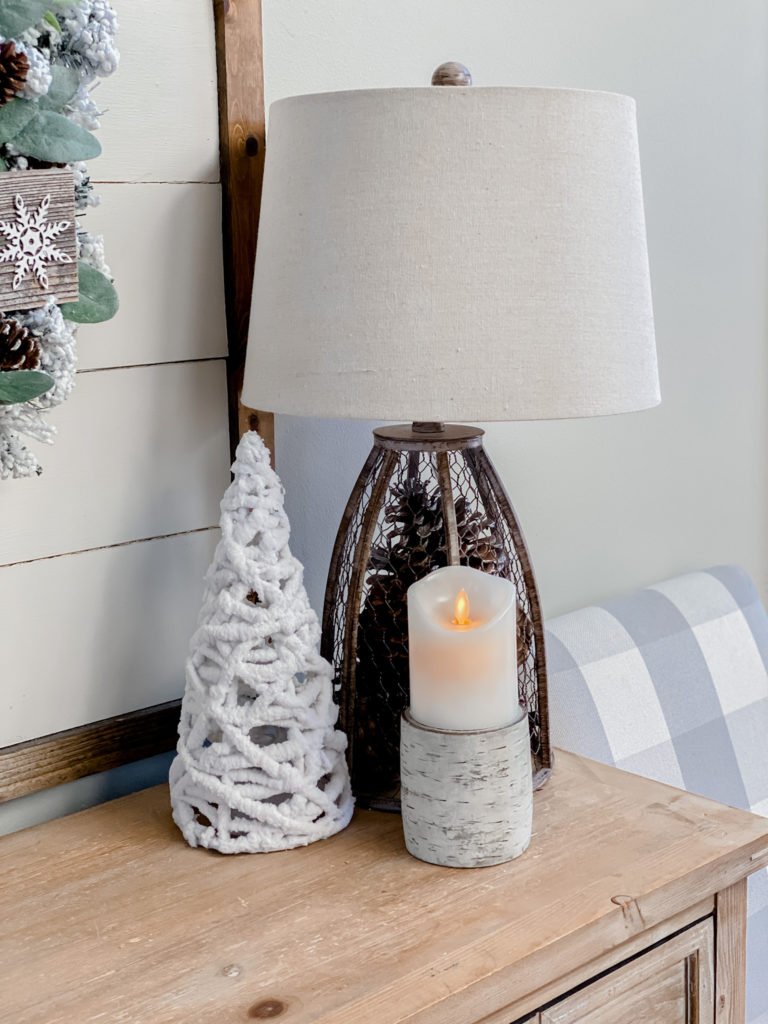 Now, this is the part I was pretty excited about! Remember the flocked Christmas wreath I updated at Christmas (seen here)?! Well, all I did was take the red berries out of it and add a few more pinecones. THEN…I added this cute Cozy sign that I made! You can see the FB live here where I made this sign. I love how it popped in the wreath.
Oh, and I should add that the shiplap frame was a DIY that (mostly) my hubby did, but before I was blogging so I don't have instructions. Sorry!
That's all it took in the winter decorating department here folks! My gray and white buffalo check chairs are a staple next to this piece and always help complete the look!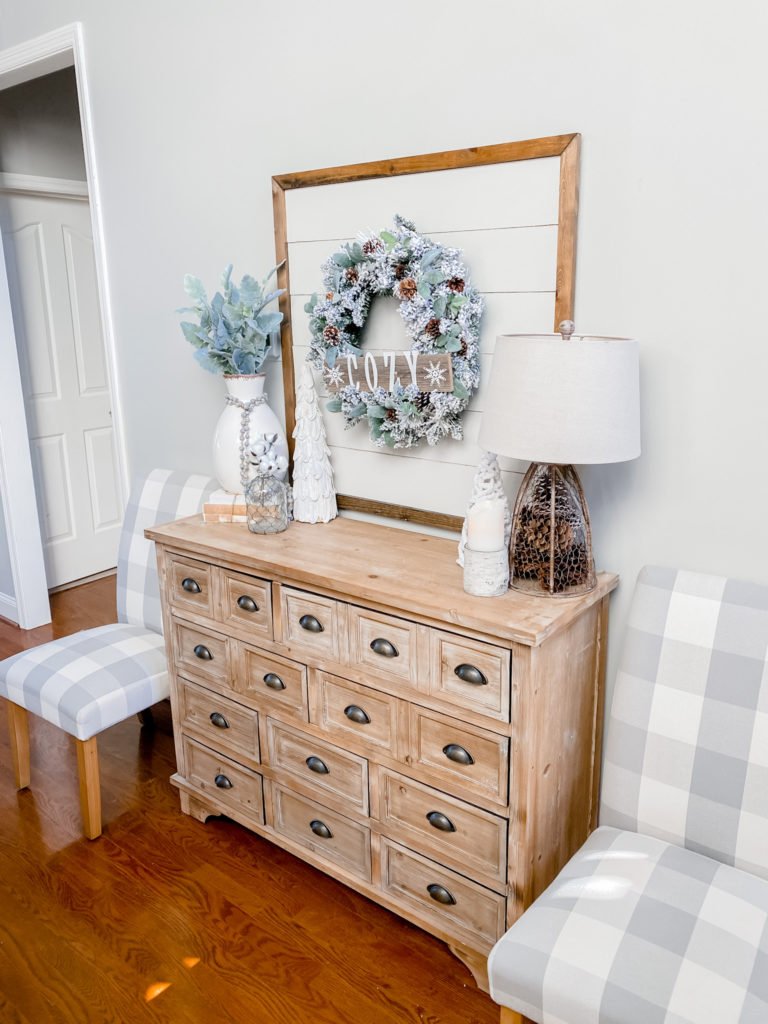 What do you think of the cozy winter decorating vibes in my entry?! Hope you are loving it as much as me!
Until next time…
Stacey
This post does contain affiliate links. Please see full disclosure page for more details.