I'm alllll about some cozy vibes! That is one word that I hope people would use to describe my home more than anything. Cozy!
Winter is the perfect time to give off those cozy vibes in your home! You want people to feel like they could come on over and snuggle up by the fire in a snow storm.
I'm sharing some great ideas on how to bring in cozy winter living room decor to transition your home after Christmas for those Winter vibes!
Some of things I'm using in my cozy winter living room are :
Trees! Not the kind with ornaments and ribbon, just simple trees. Flocked or green, I like them both!
Birch logs and anything birch! Basically give me all the birch!
Cotton! Cotton is a great to add in with any winter greens you may be using. I've always loved it in the Winter months.
Greenery! Any type of wintery looking greens will do!
Pillows and throws are a must for EVERY season!
Baskets and buckets filled with some of things mentioned above!
You can see the video I made where I took my Christmas decor down and started this transition here.
Let me know what you think of my cozy winter living room! Pin this, please!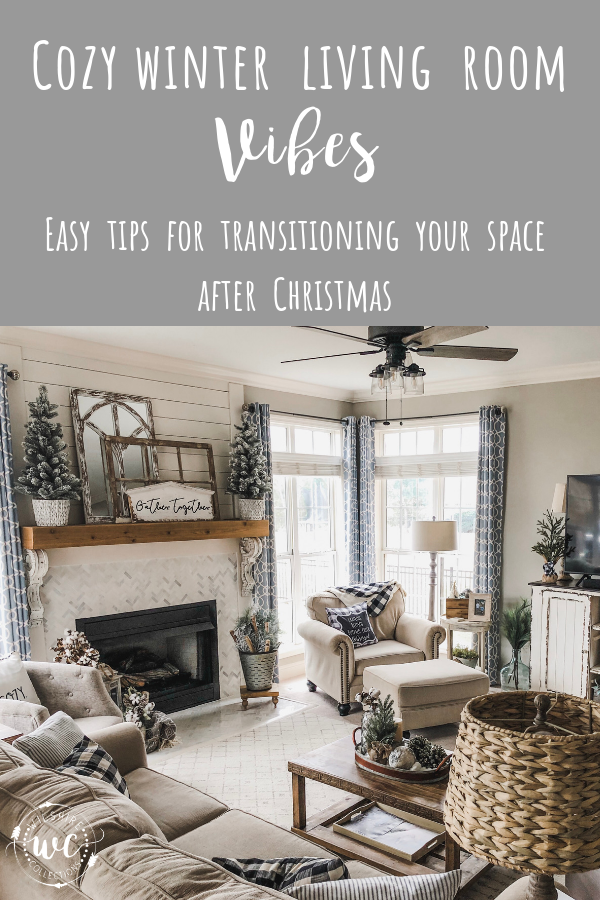 I was craving a little bit of a more simple look on my fireplace after the "fullness" of Christmas! This is about is simple as it gets for me…haha! But, I'm LOVING this cozy fireplace look!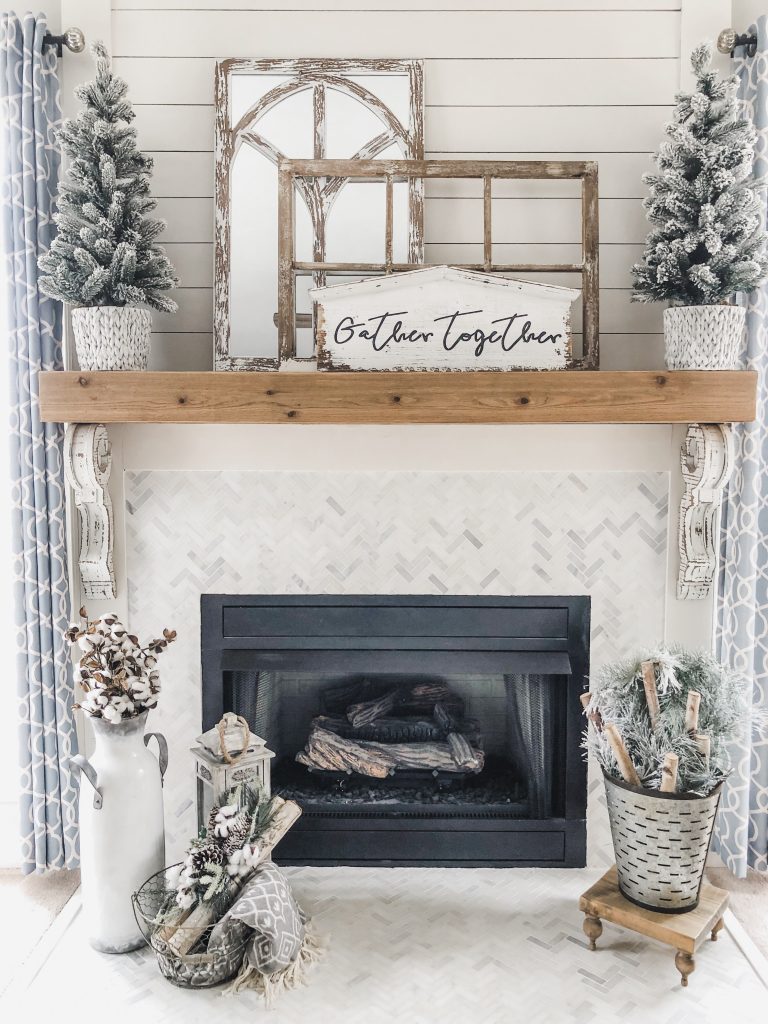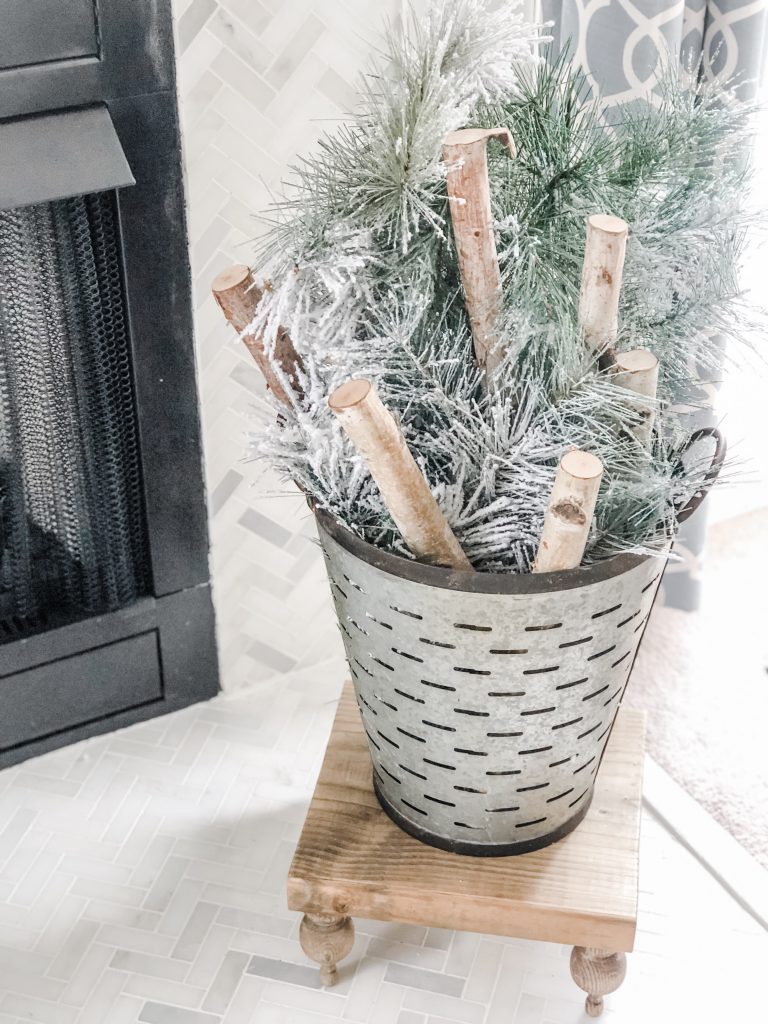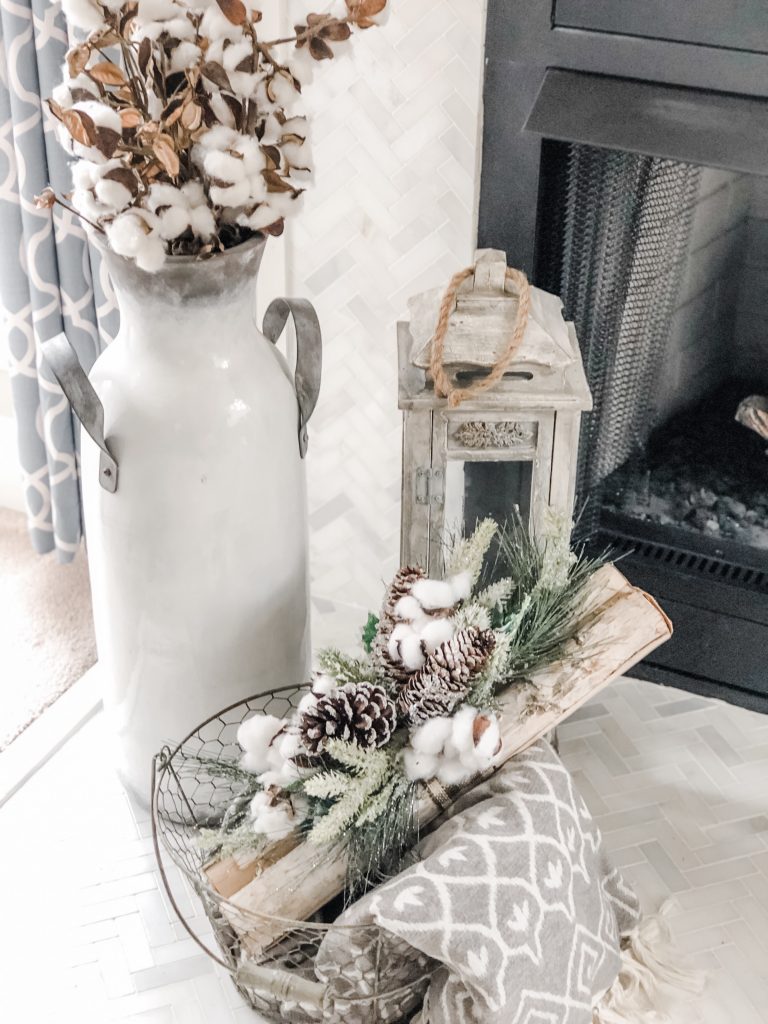 You know I love to decorate my coffee table tray for all the seasons, and winter is no exception! Added all the cozy pillows and this look is just what I wanted!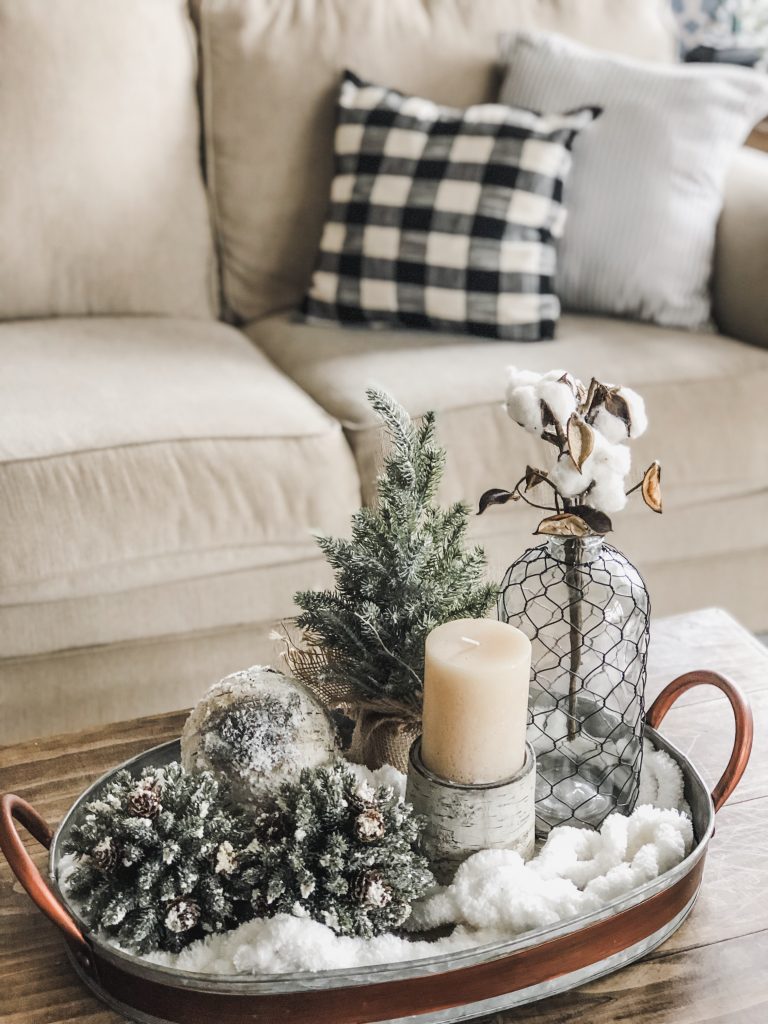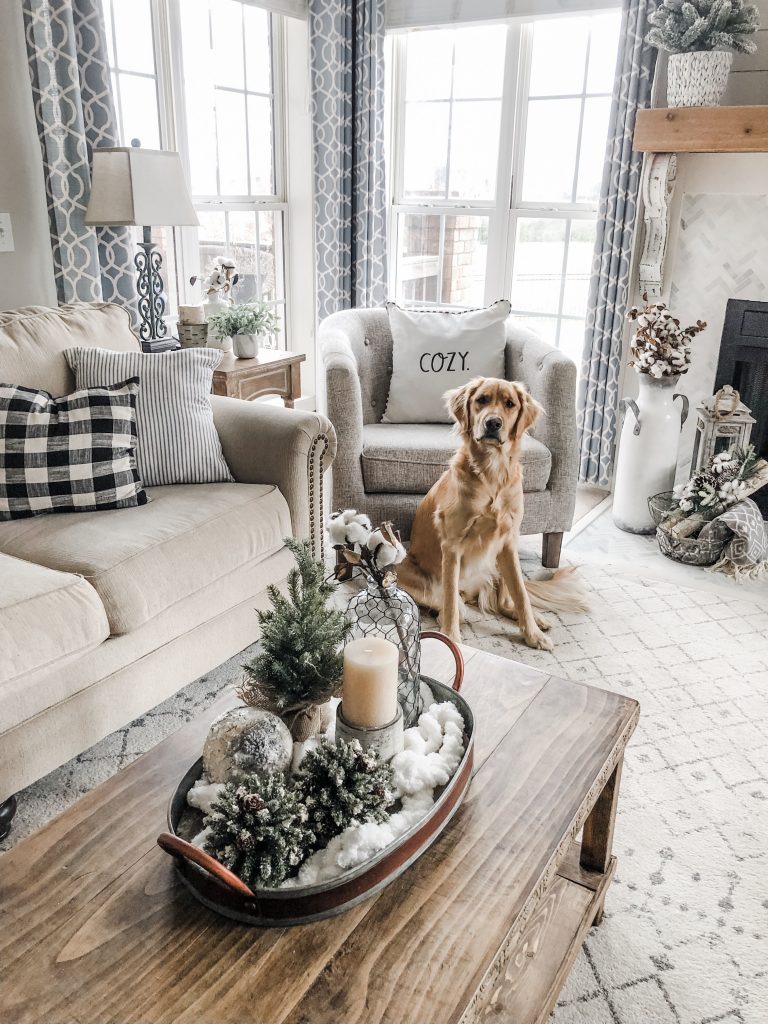 All in all, I think we are ready to snuggle in and enjoy winter!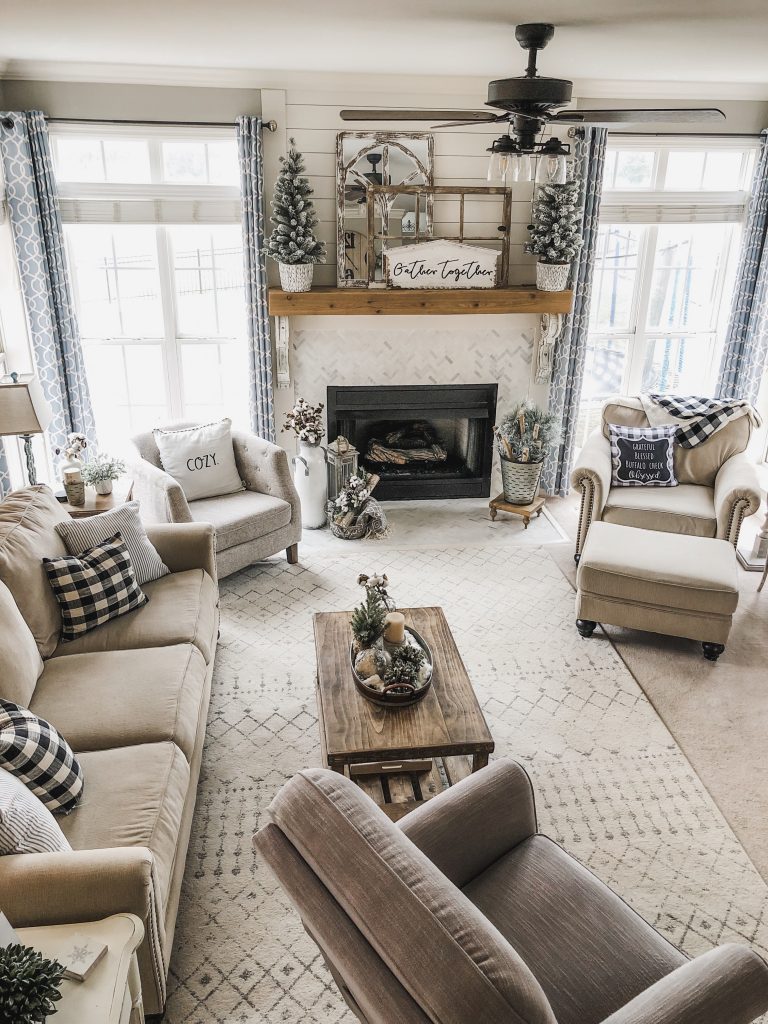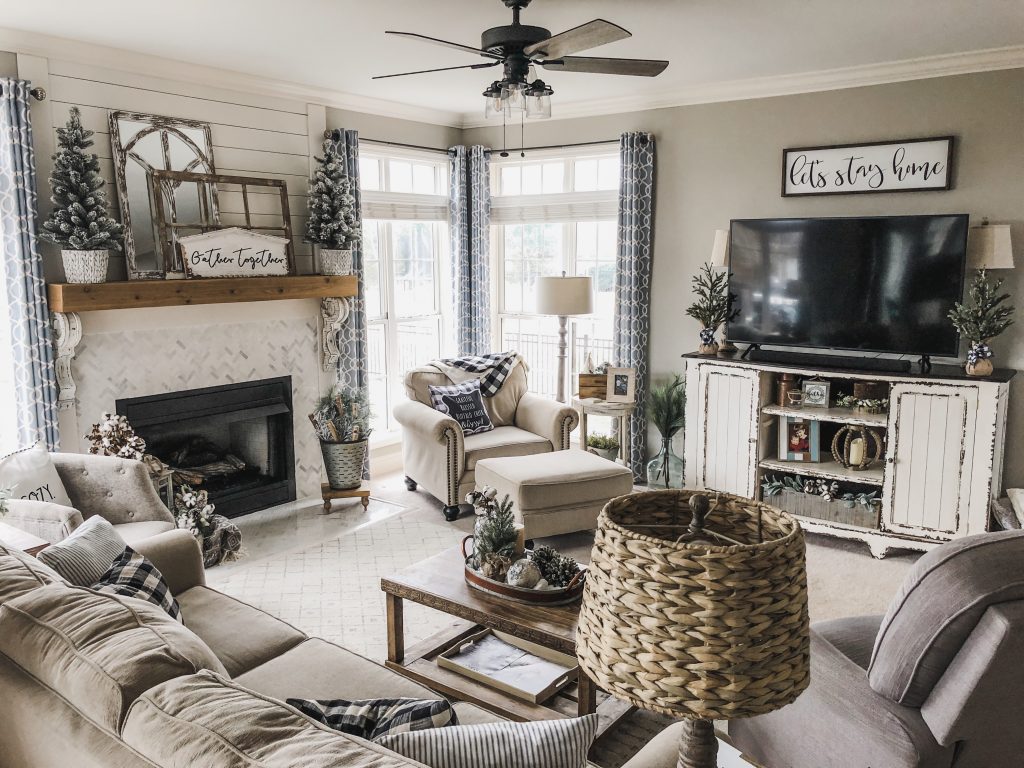 What do you think? What do you plan to do in your living room this winter?
I will source some items below to answer questions you may have!
Until next time…
~ Stacey
Be sure and check out my posts on Christmas storage here and more tips for transitioning your home after Christmas here!