I can't even believe I'm writing this post, because I feel like I have waited SO long for this day to come! I've had this vision for so long and now I can finally show you part one of the big reveal!
My craft room and makeover consists of a working desk, cabinets and drawers for storage and of course a crafting desk too!
This room where my new to my space is is the technical office in our home, but my husband Anthony was using it prior to now for his office. I was in a spare bedroom in our house, crafting from a 4 ft folding table and literally had no room to spare with my hot mess express self stuff everywhere. haha! If you've ever wondered what's behind these french doors…NOW IT'S MY NEW SPACE!! (And Bailey checking it all out!)
Here's a couple of old pics of my original craft room in the spare bedroom. I barely had room to walk between my desk and my crafting table! (Oh and that shelf that looks like hobby lobby is my decor overflow shelf and has since been moved to the garage hehe!)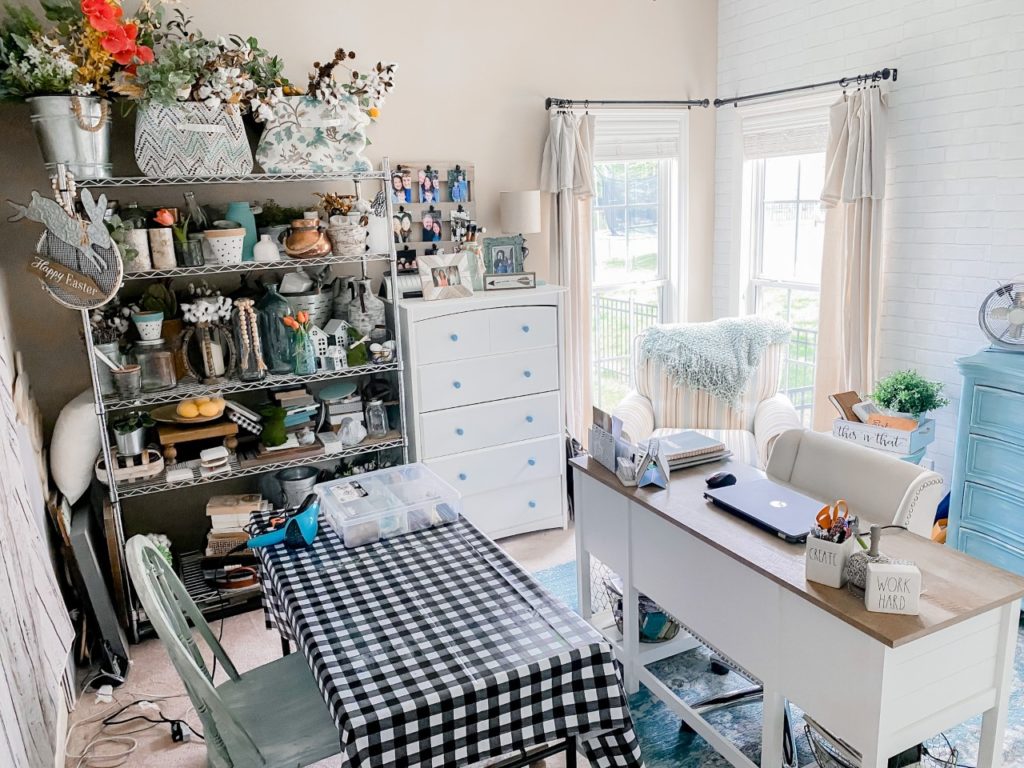 After Anthony and I traded spaces (because he's awesome and SO supportive) and we had the room painted (benjamin moore revere pewter), hung a new fan and I got a new rug. (Rug can be found on amazon HERE) The room was ready for its big makeover!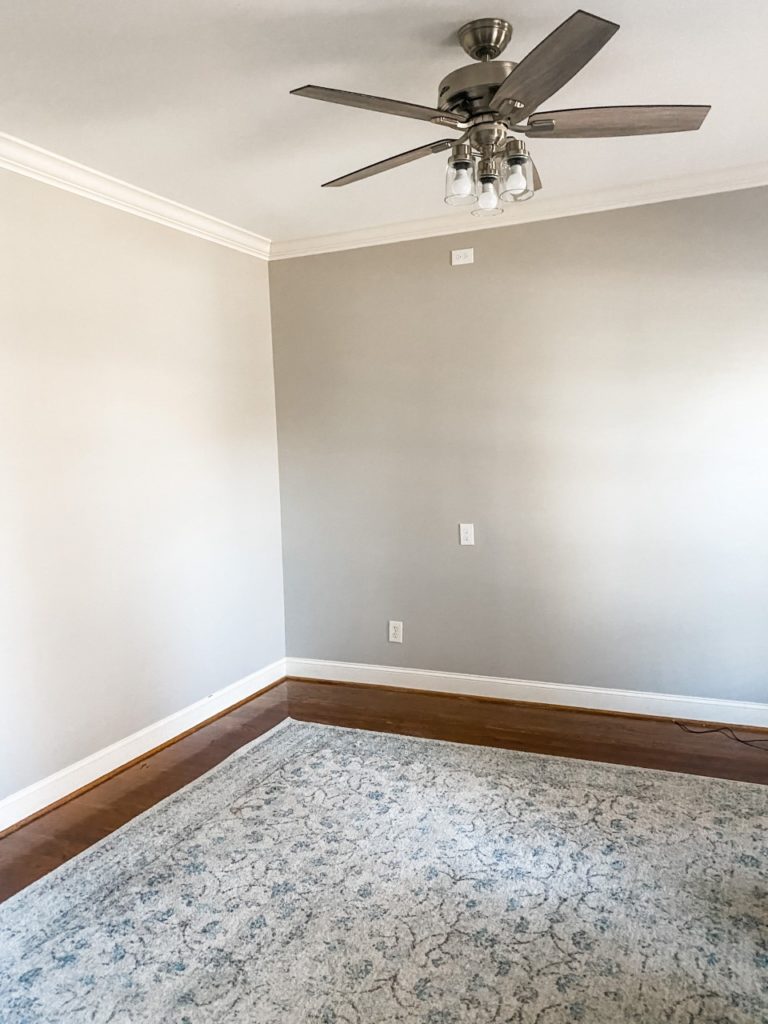 I worked with Tailored Living Nashville and had a designer, Becky, come out to help bring my vision to life. She went through all of my stuff to really get a feel for my storage needs and then went to work designing my dream space!
Then….came INSTALL DAY!! The guys from Tailored living were awesome! They worked hard and kept us involved in the process along the way. I only came to peek on the progress 999 times. haha!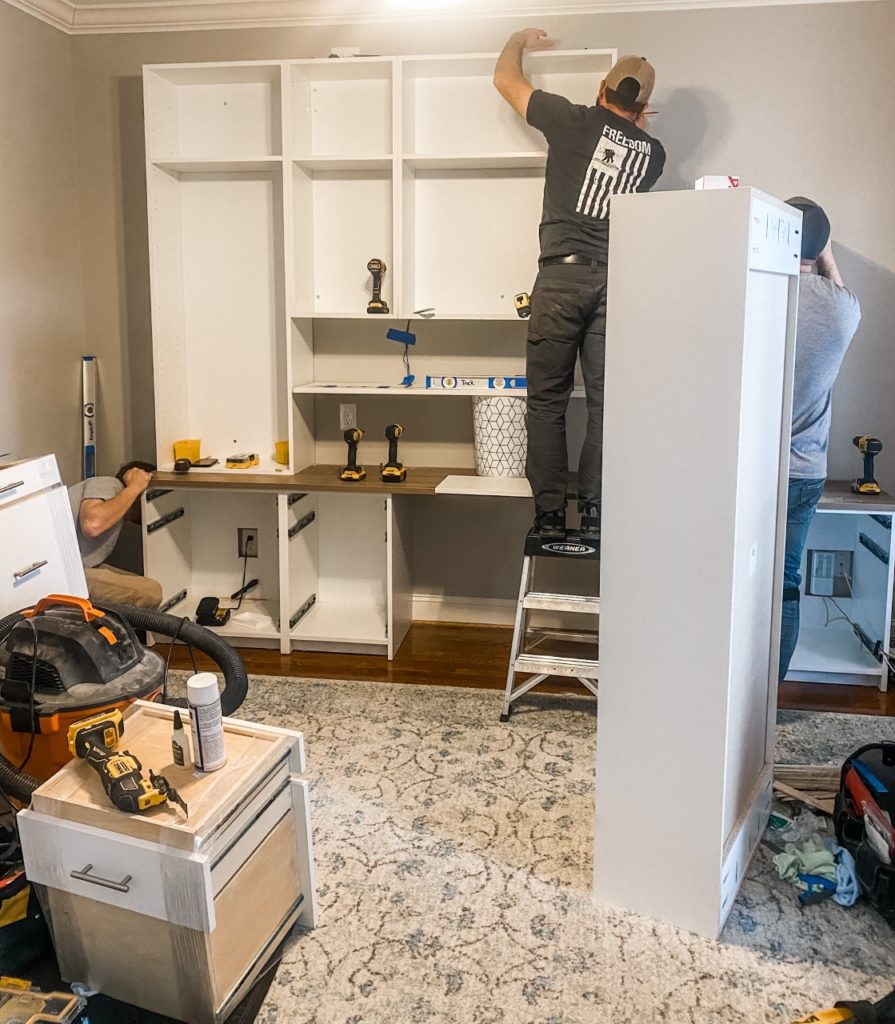 Most of the pieces are built off site and then brought here to assemble together, attach, secure, etc. Super cool process and in ONE DAY THEY DID THIS!!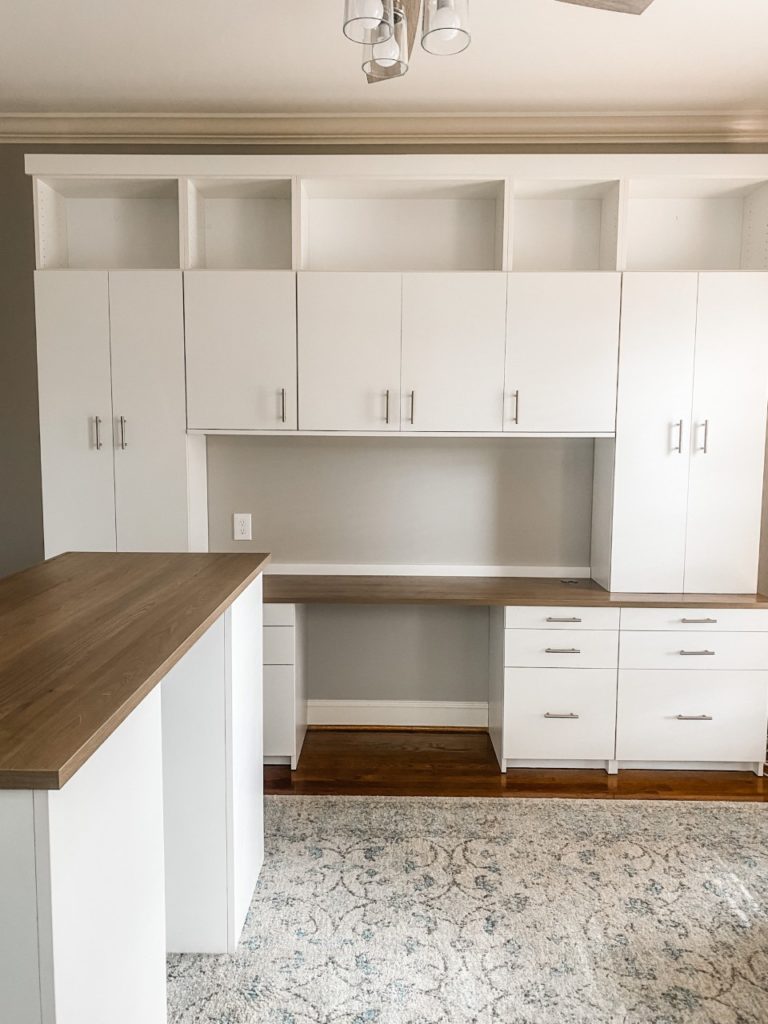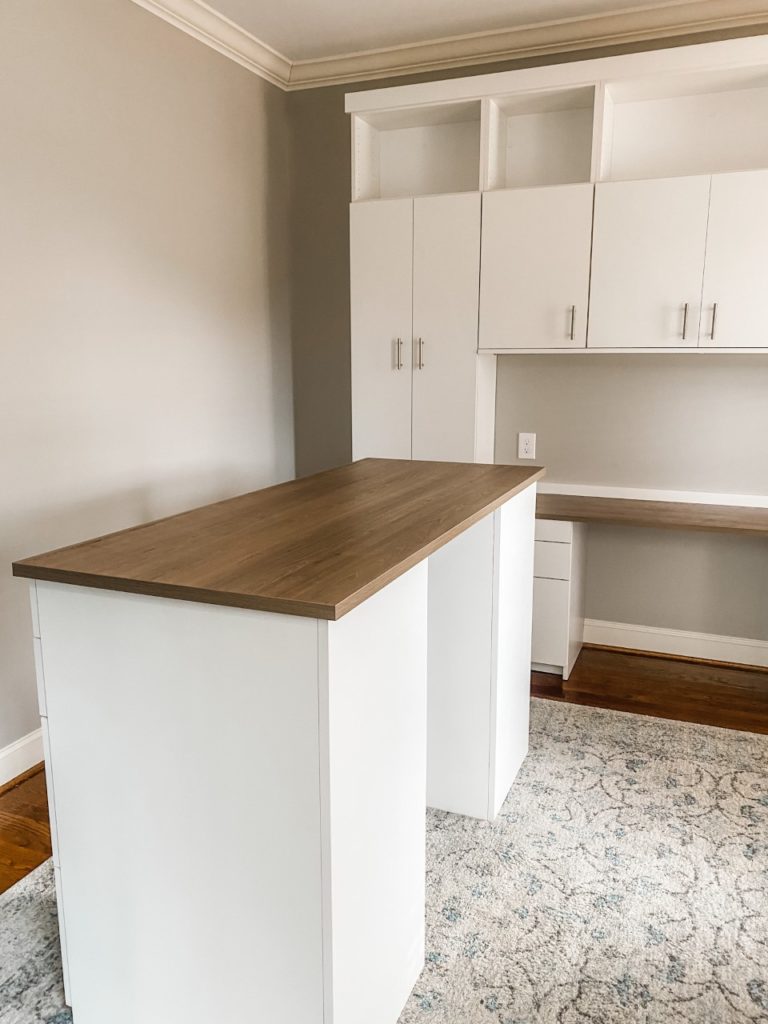 Can you even believe it?! This big piece is going to provide SO much storage for me. From crafting supplies to my everyday office needs, I truly think it's going to work out great!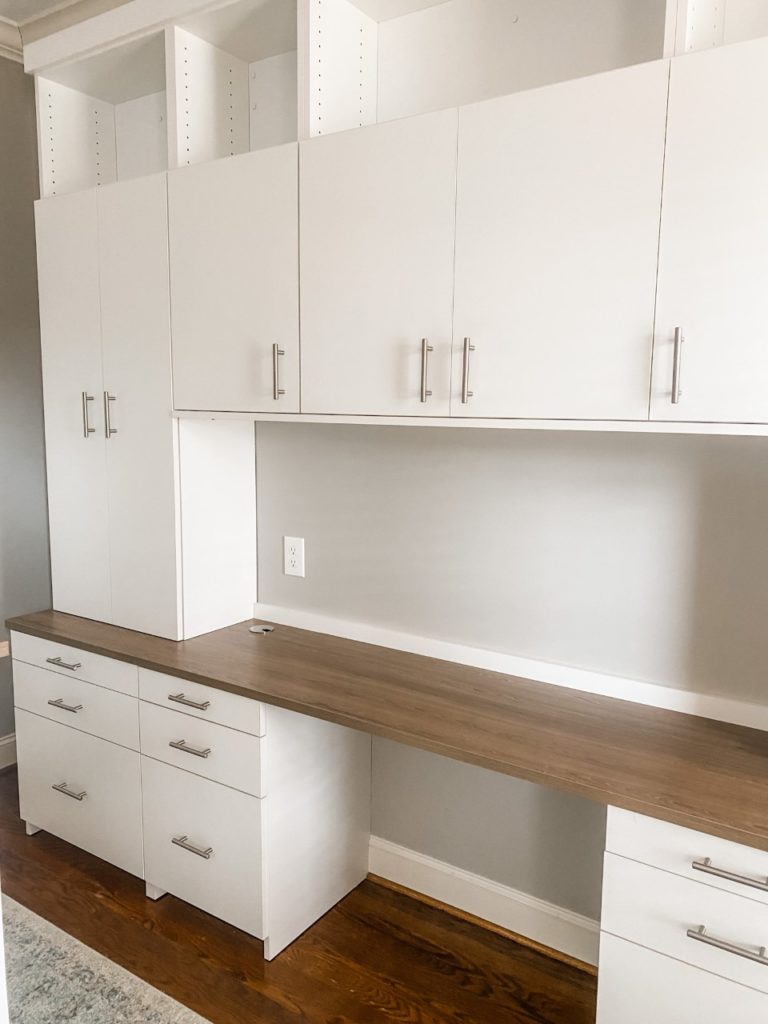 Behind these cabinets is a ton of storage with adjustable shelves which will be SO nice too!
And can we just talk about my new crafting desk?! I went with a taller desk so that I can stand while crafting, but I will also get a tall chair so I have the option to sit as well. All these drawers will make it so easy to put my most used items right within reach. (And YES, I'm going to put something down to protect the top of the desk and the floor below me!)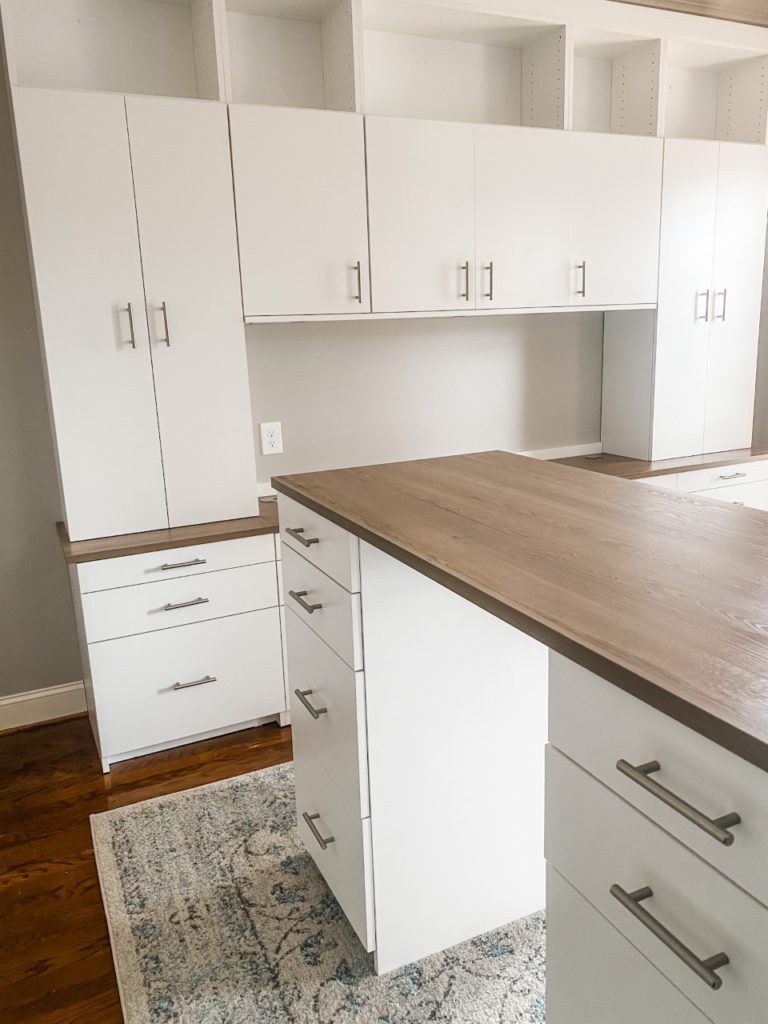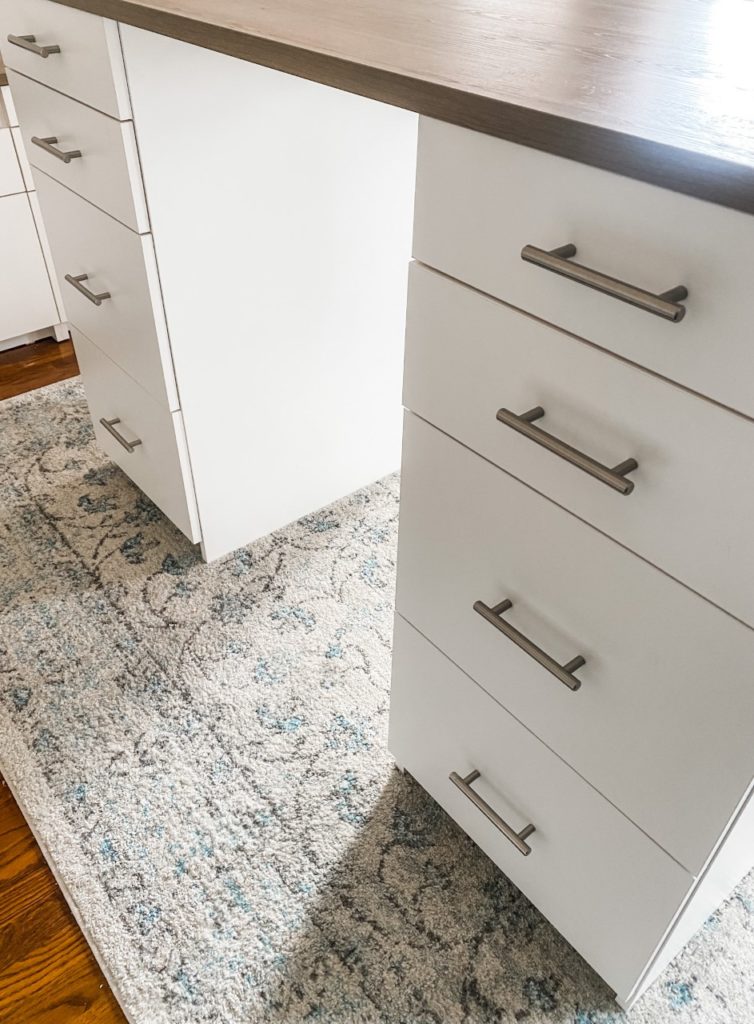 I went with a brushed nickel for the hardware and a lighter color wood for the top and I truly LOVE the combo!
I'm so thankful that Tailored Living helped me bring this dream to life and now comes the extra fun part! GETTING IT ALL SET UP AND ORGANIZED JUST THE WAY I WANT IT!! WOO-HOO! I'll be sure to take you along on that process too, so stay tuned!
Let me know what you think so far?!
Until next time…
Stacey