This time of year, all we need is love…and some cute crafts and we are all set! I love making a few fun and easy things for Valentine's day. How about you?
This cute Valentine's craft idea for your home is something that anyone can make and display in so many different places!
Here's what I used: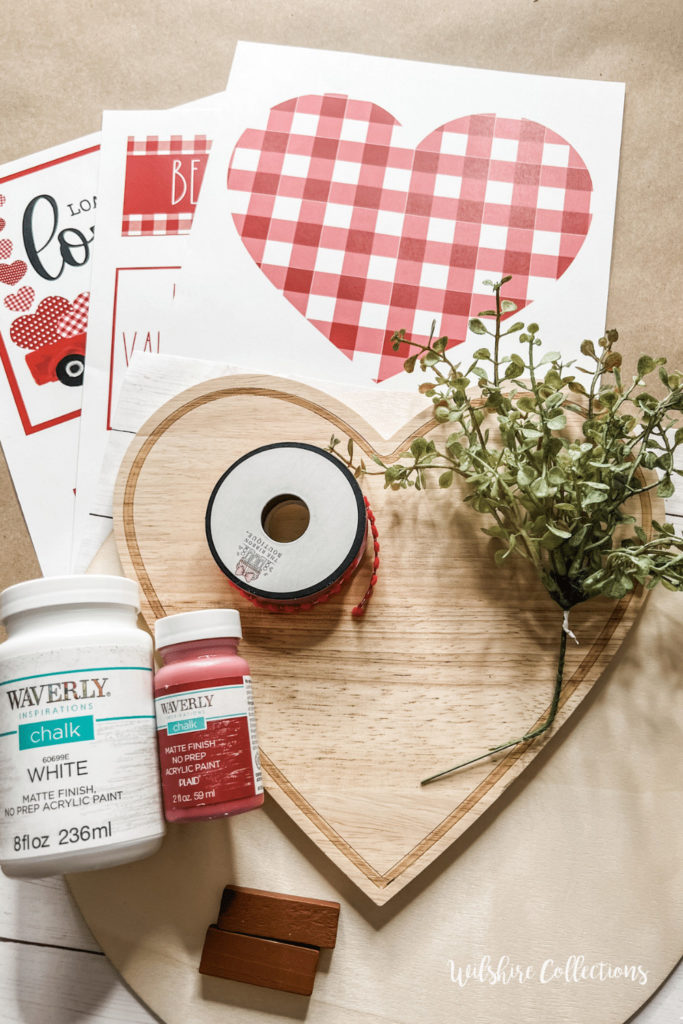 12″ round wood (these can be found at hobby Lobby or on amazon here)
Heart shape came from Target dollar spot, but use ANY wood heart that will fit on the round wood
Scrapbook paper from Hobby Lobby, paint of choice, 2 jenga blocks, some greenery and of course I wanted to use the cute heart from this printable bundle that can be found in my shop here.
I started by using mod podge to ahdere the shiplap scrapbook paper to my round piece of wood. Once that was done, I started painting my heart.
For mine, I did all white and then I went back and painted the little trim part red. I decided to accent it with a black paint pen as well.
Next up, I simply used my mod podge to adhere the printable heart I cut out on cardstock paper and attached it in the center.
All that was left to do was use those little jenga blocks on the back of the heart to kind of elevate it so I could put my greenery down inside. This worked PERFECTLY!
Once I got to this step, I decided it needed one more thing (besides ribbon for a hanger)! So, I added this cute little metal xoxo from Hobby Lobby and it was the perfect finishing touch!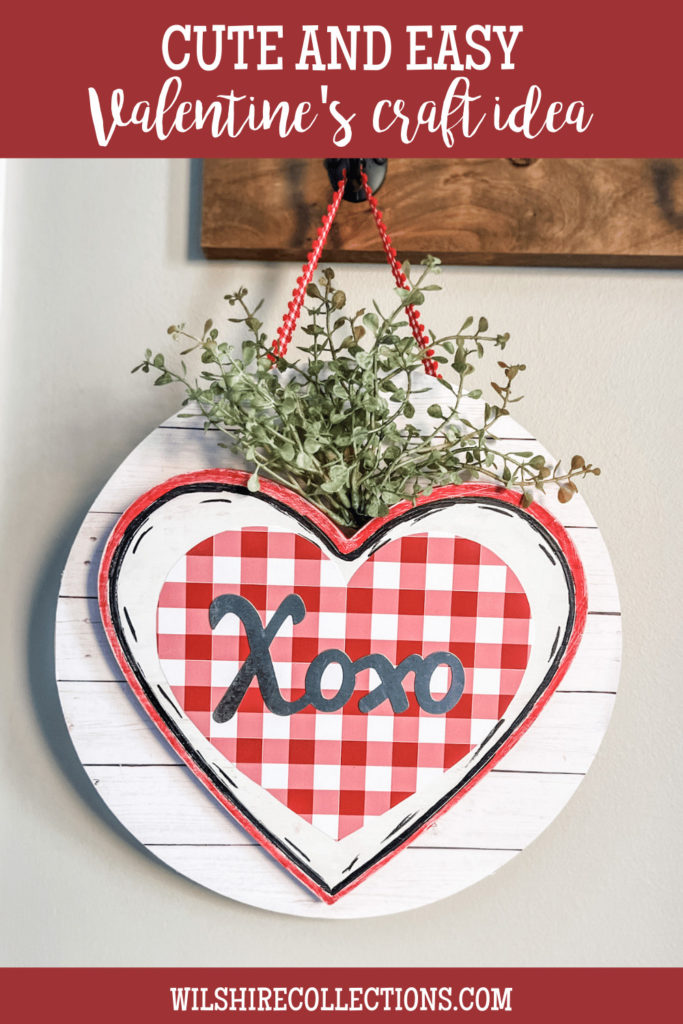 What do you think of this cute Valentine's craft idea? I hope you LOVE it and it inspires you to try it as well. Happy Valentine's day!
Until next time…
Stacey