Have you heard the BUZZ?! Bee decor is EVERYWHERE this year! So, you know what that means…right?! I had to create some cute bee themed printables of course!
This DIY bee sign using a cute printable will be all the buzz around your house! It's cute, easy and ANYONE can craft with a printable!
First off….let's just start with how stinkin' CUTE this bee printable bundle is! You can make SO many craft projects from just this one bundle, but today I'm going to show you just one I made!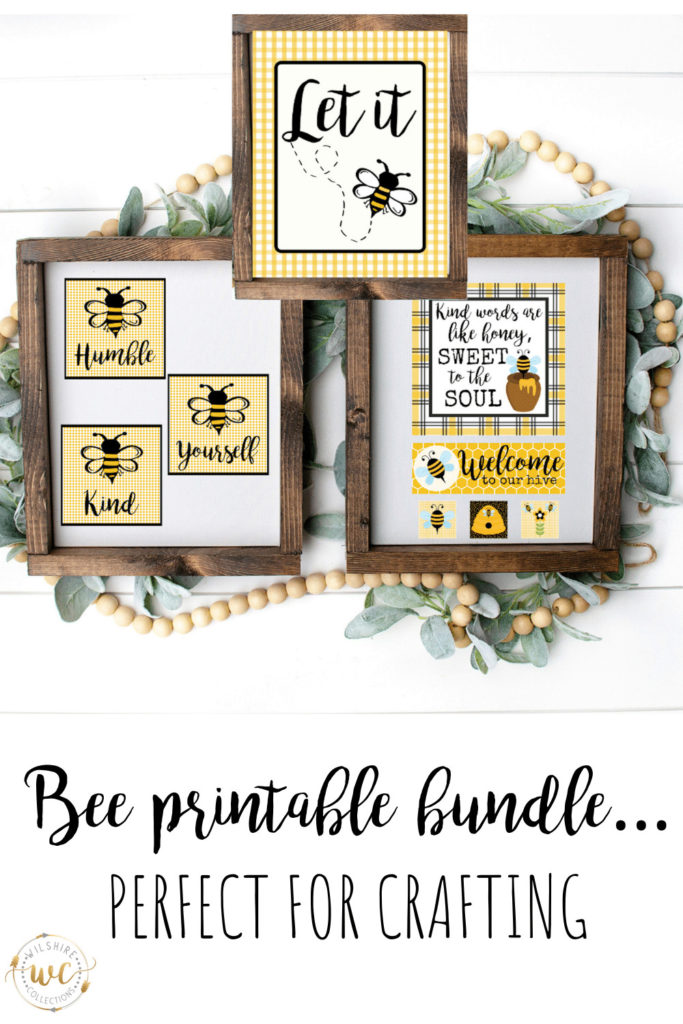 If you want to know how you can craft with printables, check out this blog post! You don't need any fancy equipment…you can print them right from your home printer OR send them anywhere copies are made to have it printed there! WOO-HOO!
I knew I had to make something super cute with this, and when I found this bee scrapbook paper at Hobby Lobby I might have jumped for joy a bit in the aisles I was so excited!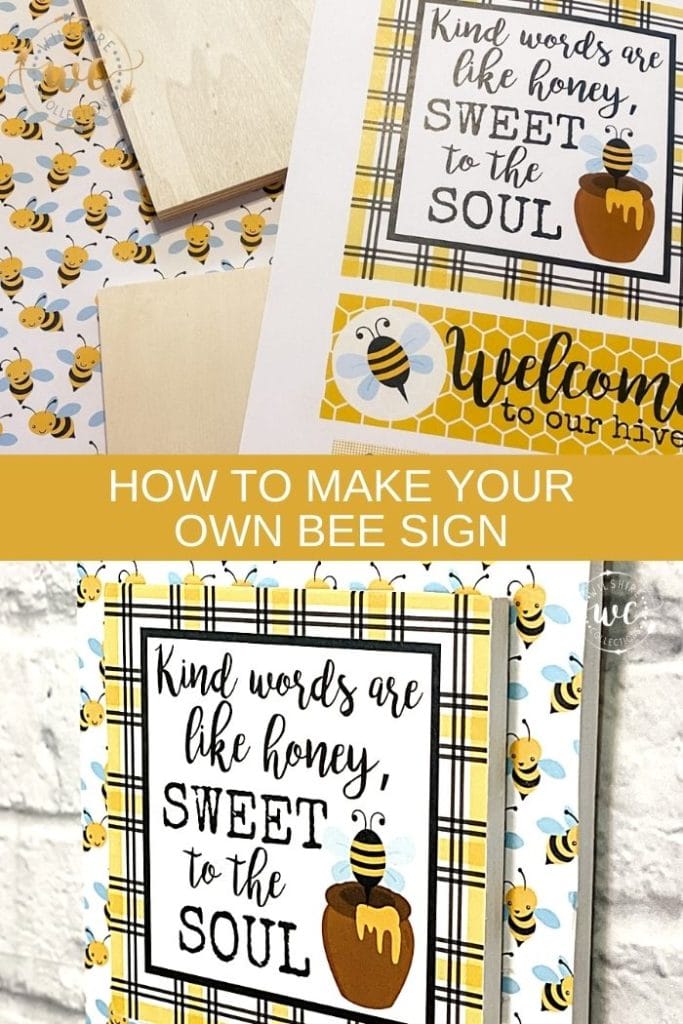 I took 2 pieces of wood that I wanted to layer on top of each other. Both of mine were from Hobby Lobby, the big one is 8×8 and the small one is 6×6. I painted the edges of both of them white, then attached the scrapbook paper to the bigger one with mod podge.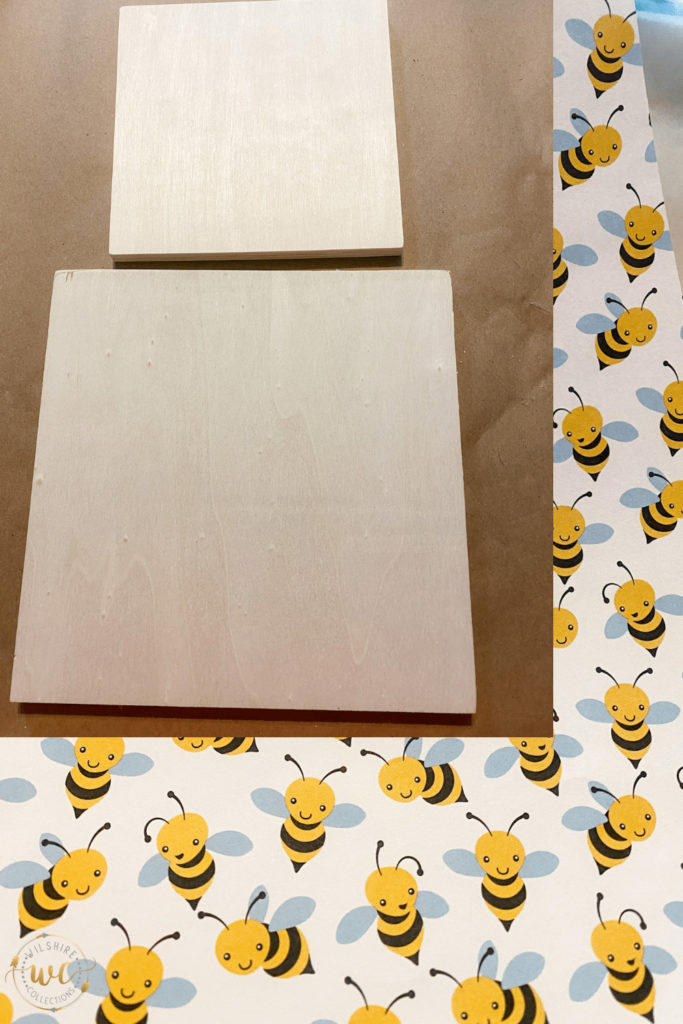 Next, I cut out my printable which fit just perfectly on that small piece of wood and I used mod podge to adhere it as well. You can see the FB Live where I made this here!
Last but not least, I added a simple buffalo check ribbon hanger to tie this DIY bee sign together!
Ummmm…could it BEE? Did we seriously just make a craft that's so cute and so easy and so fun?! We sure did! What do you think of this one?!
Until next time…
Stacey