This easy DIY buffalo check sign has been a huge hit! Why? Because who doesn't love buffalo check and who doesn't love easy?!
I created this cute DIY buffalo check sign in a matter of minutes, and I didn't even have to paint anything! Find out how I got this look and you can too!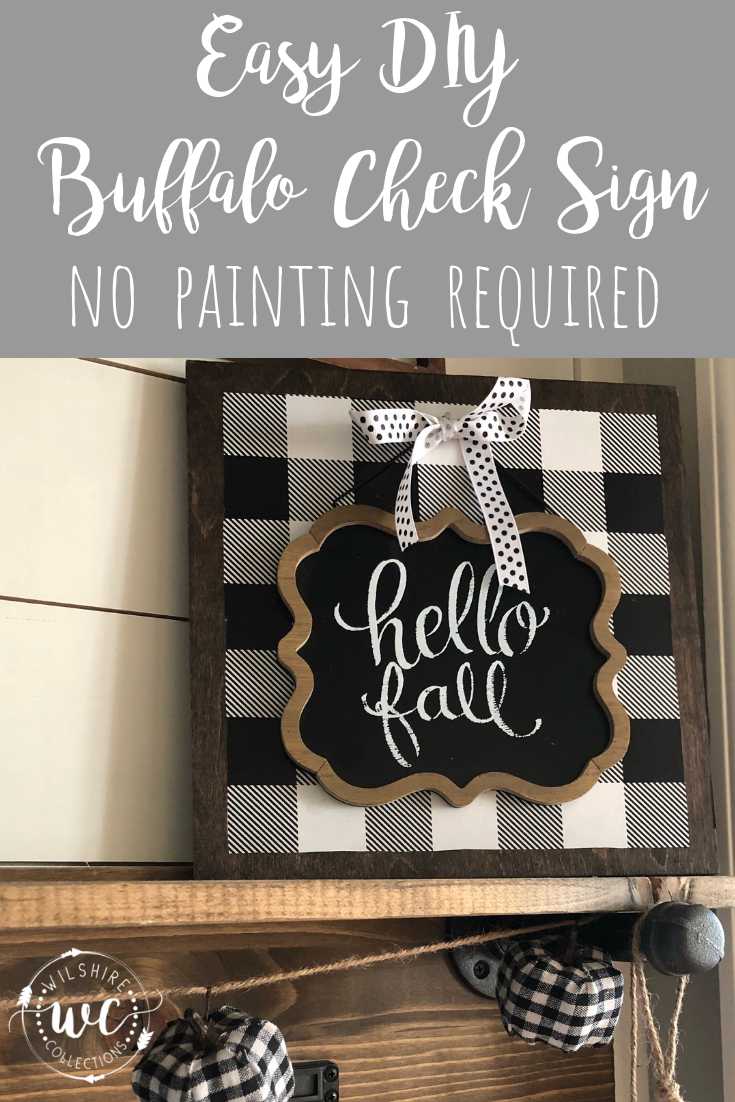 I'm sorry I don't have more pictures of all the steps, but the FB Live above has it all if you need more info or to visually see what I did. Here is the rundown though!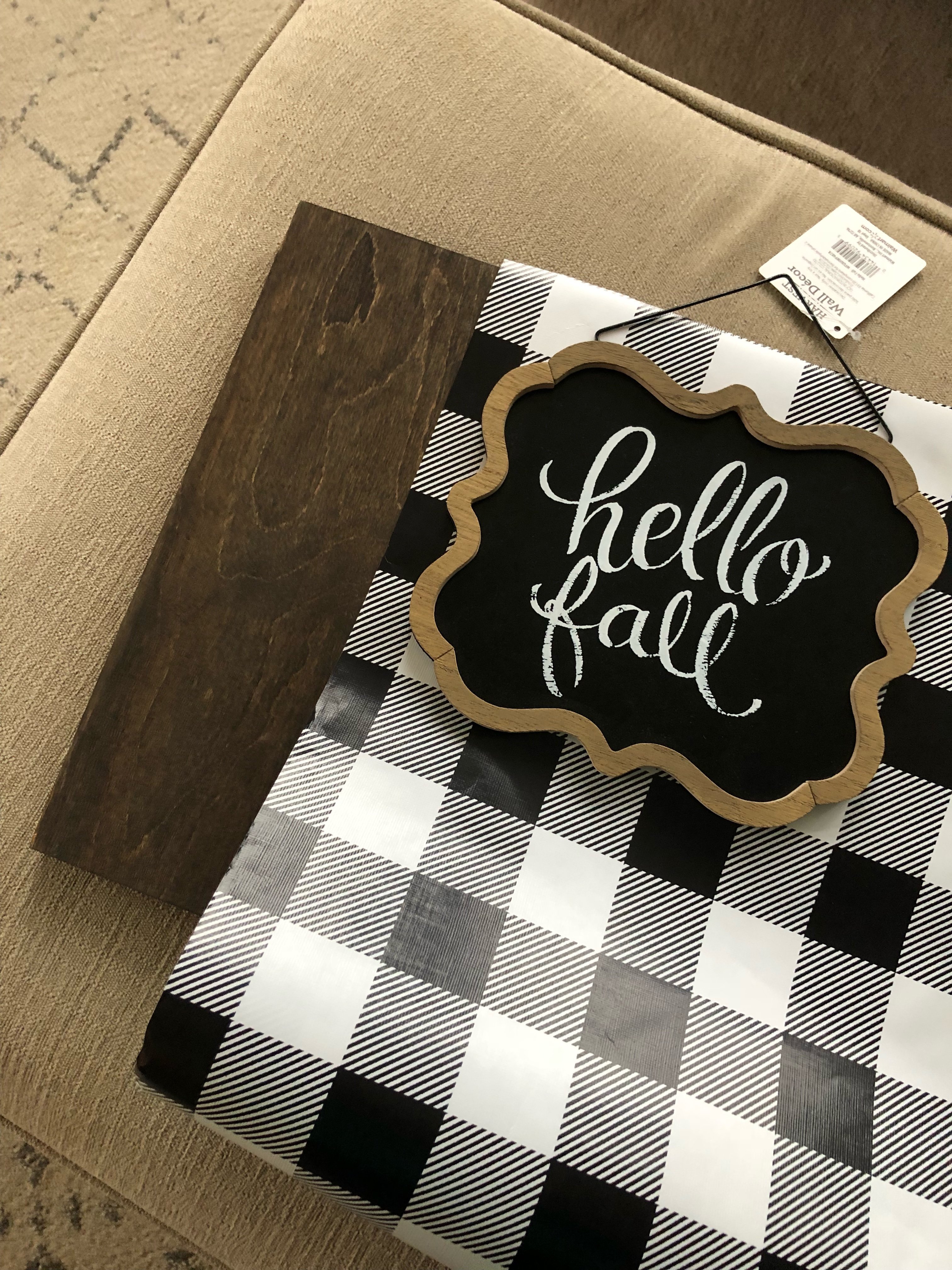 I had this scrap piece of wood already stained from an old project that flopped (SEEEEE…it pays to be a craft hoarder sometimes..haha!) So, it was already ready to go. If you don't have random wood laying around- have lowe's or home depot cut you some the size you want. This was just a plywood type board. Mine is approx. 12×12.
I found this cute little happy fall sign at Walmart for $3.88! Score! Wasn't sure what I was going to do with it exactly until this project idea popped in my head.
I used buffalo check wrapping paper that I had from last Christmas and cut it to the size I wanted. For this,  I wanted to leave a little bit of the stained edges showing.
I simply use mod podge to make the wrapping paper stick. One coat on the wood, then put it into place and smooth it out. SO easy! You could also go back over the top of the wrapping paper with mod podge if you would like.
After that, I put a little nail right into the wood and hung my sign from it. Tied a small little bow on the nail and BAM!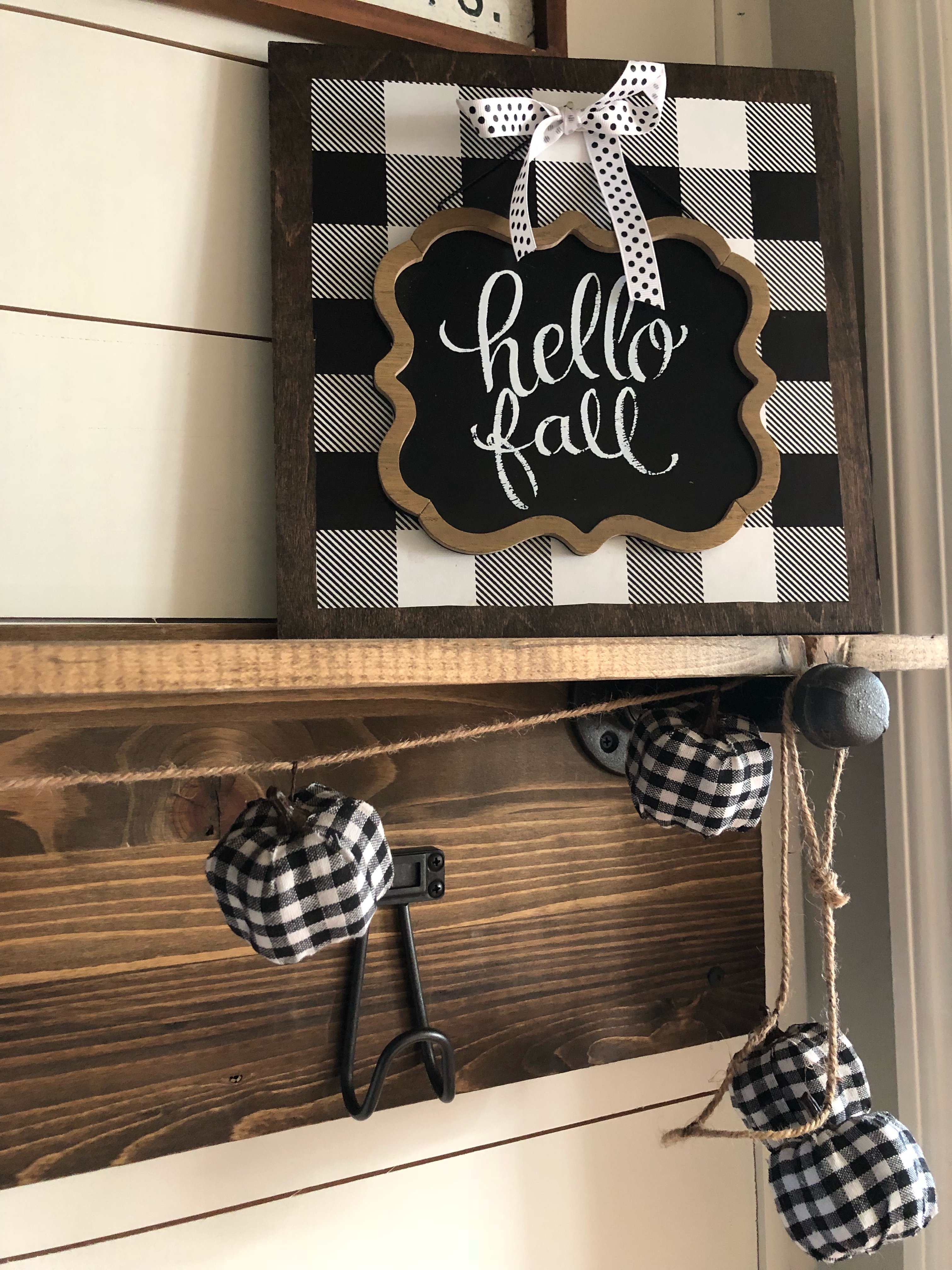 A cute and easy DIY buffalo check sign was born! I'm really loving how it turned out and I can even switch out the sign at Christmas or for everyday to make it work all times of the year!
What do you think of this fun and easy DIY project?! Are you ready to get your buffalo check on?!
Until next time…
~ Stacey
For more Fall DIY projects, check these out!
Foam painted pumpkins in sage green! 
"Knock Off" Target dollar spot pumpkins
And here's a peek at my fall fireplace!
This post contains affiliate links. Please see full disclosure for more details.