Have you ever seen something in a store and said "I can make that!" If you're creative or crafty at all, my guess is you probably have thought that! That's exactly what happened with this DIY!
This DIY bunny ear vase with greenery is the easiest thing you'll do all Spring and it is seriously so stinkin' cute! You've gotta love a 5 minute project! Let me walk you through the steps!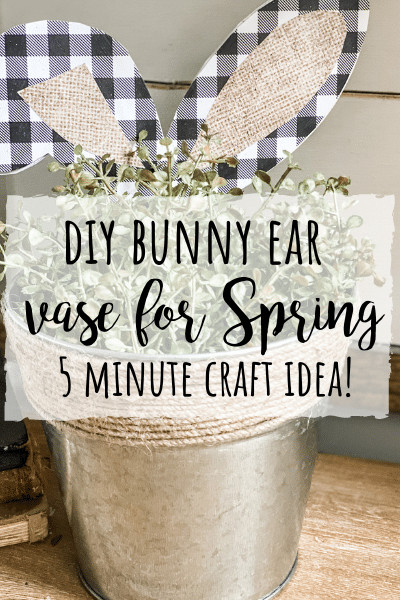 So many of you ladies sent me pictures of a piece that Hobby Lobby had this Spring saying, "You could make this" and I was thinking the same thing when I saw it. So, I put my own twist on it and got to work.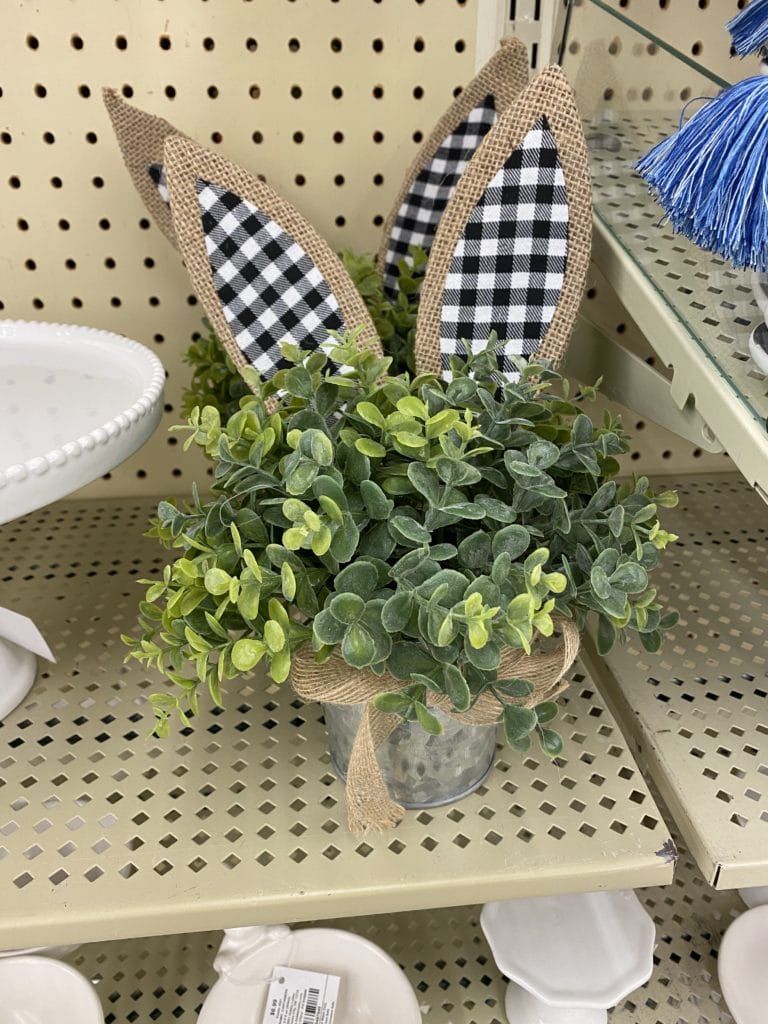 Here are the supplies I used for this:
Vase- dollar tree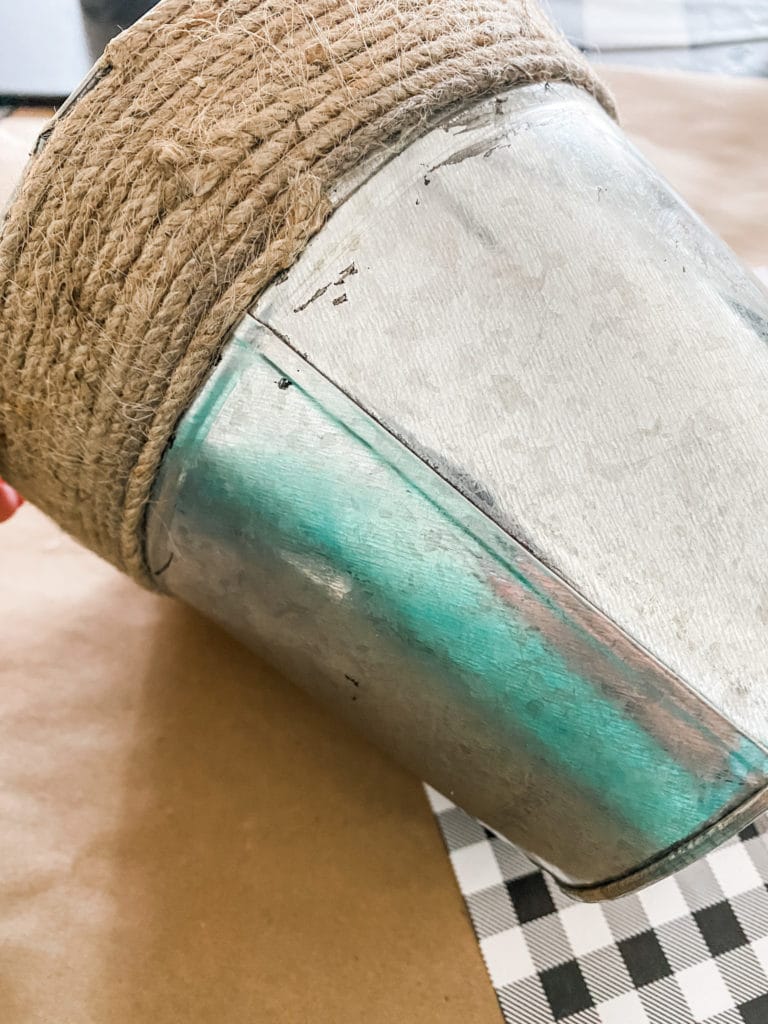 Bunny ears and scrapbook paper- Hobby Lobby
Greenery- I've had on hand for years, any will work!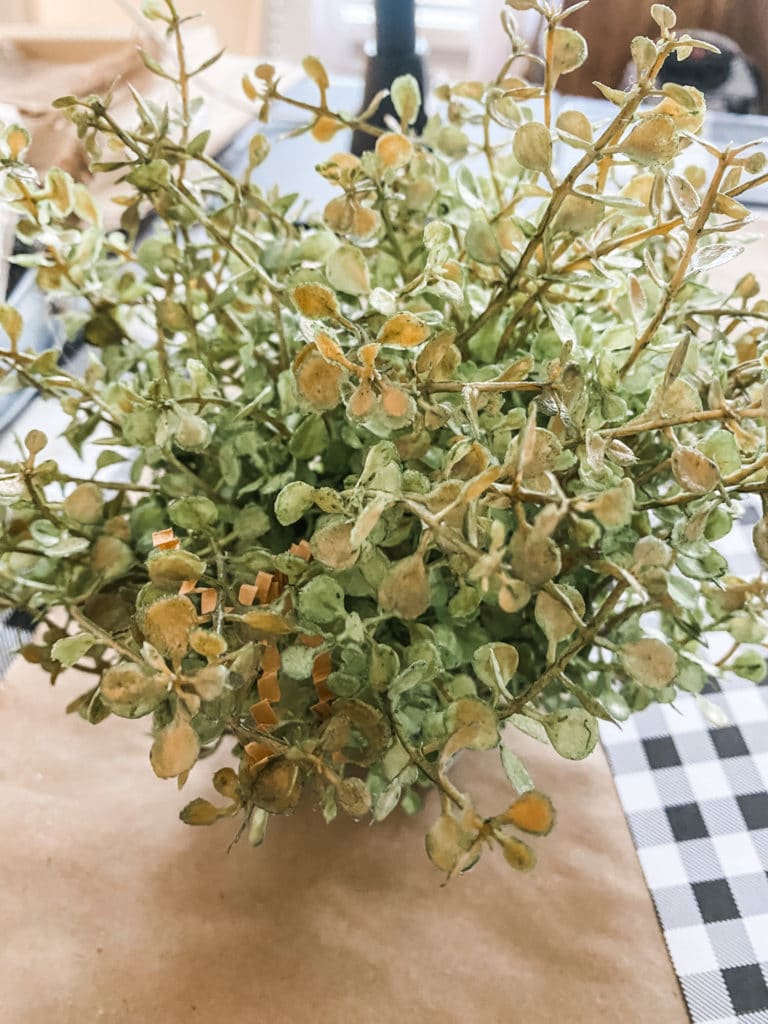 The vase was already so cute that I didn't have to do a thing to it. I traced the ears, added the scrapbook paper over them and adhered with mod podge. I used another piece of paper to make the inner part of the ears.
Last but not least, I just stuck my greenery down in the vase and then stuck the pick of the ears behind it!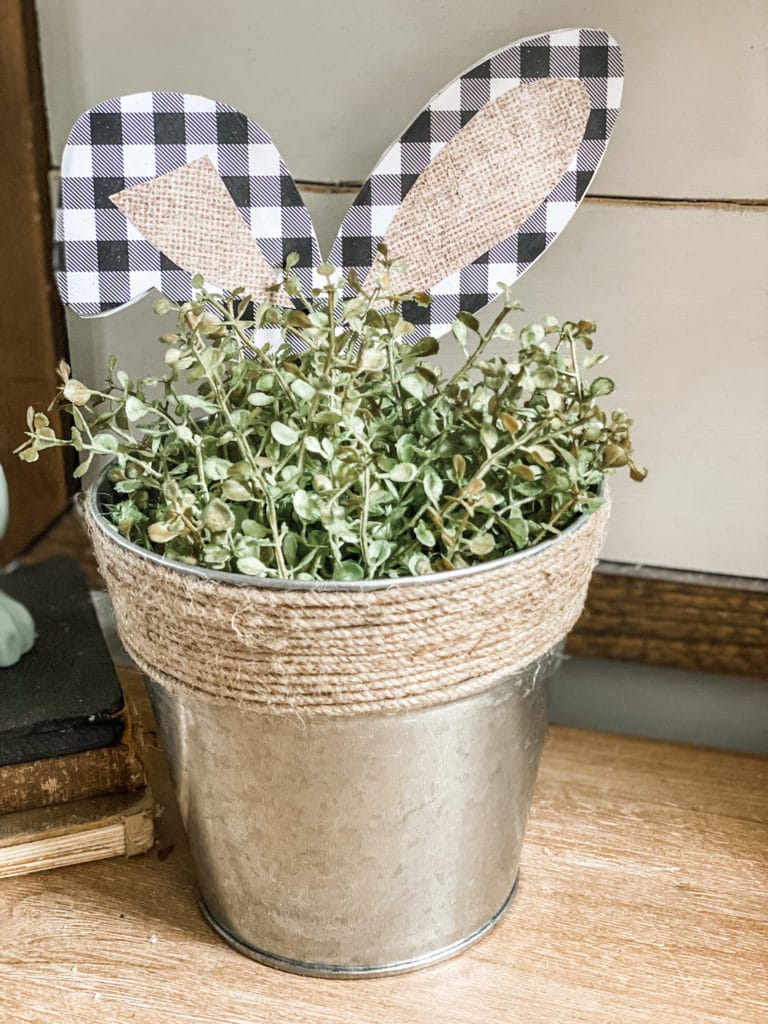 Here is where you are going to say "That's it?!" Answer: Yep, it's that easy!
Remember…it doesn't have to be complicated to be cute! I ended up using mine in my tiered tray and I loved it! I hope you love this as much as I do!
Until next time…
Stacey