If you've never seen this DIY candle transfer done, it just might blow your mind! You may even think….no way that works! But, I promise it does!

This DIY candle transfer hack is amazing and a great way to take a plain white candle and make it beautiful!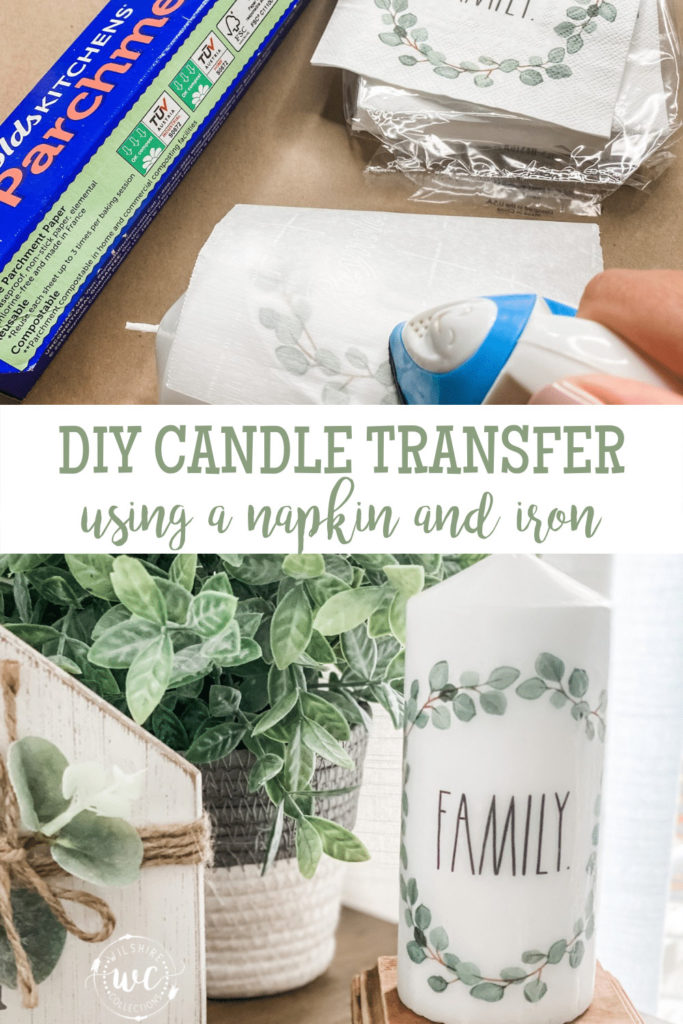 Here's what you'll need for this hack:
White candle (Dollar Tree sells small ones, or get one anywhere you go- Walmart, Dollar General, TJMaxx, etc)
Napkin of choice (yes, I said NAPKIN)
Mini craft iron- this is the one I'm using from Amazon, but I have heard you can use a regular iron on low heat with no steam too.
Parchment paper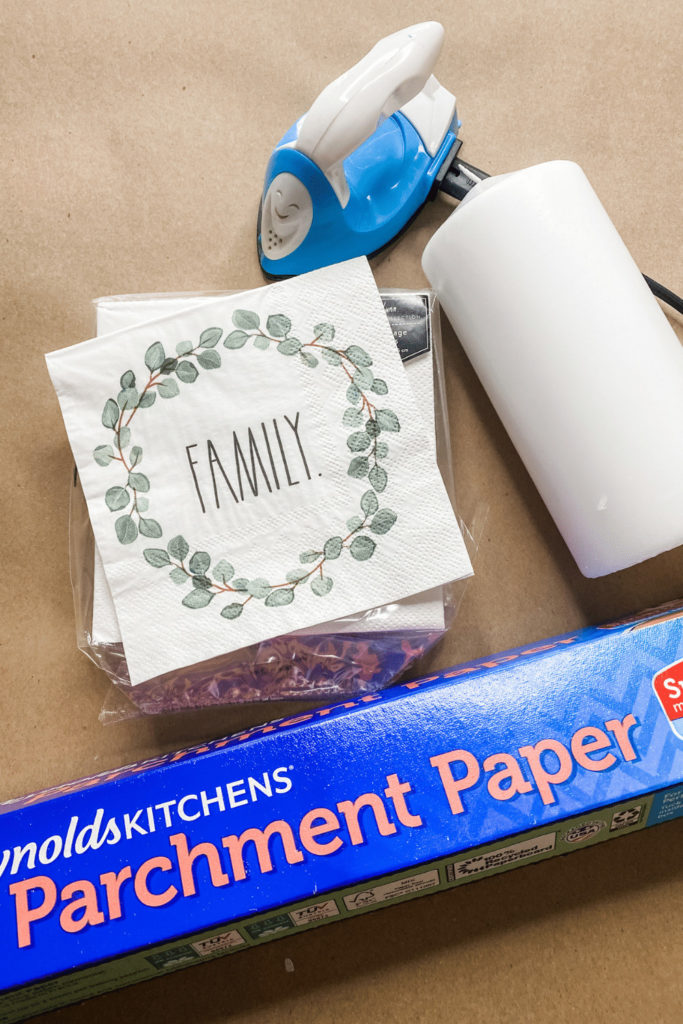 Once you've picked your napkin, just make sure that the candle is big enough for it to go on. A ton of different types of napkins would work, but I fell in love with these Rae Dunn ones from TJMaxx Homegoods. I knew it would work perfect on this candle (that I also found on sale at homegoods).
You'll want to peel away the layers of the napkins, leaving only the top thin layer with the image. Some napkins have 2 layers and some have 3.
Simply cut around the part you want to adhere to the candle and lay it on the candle exactly where you want it to go.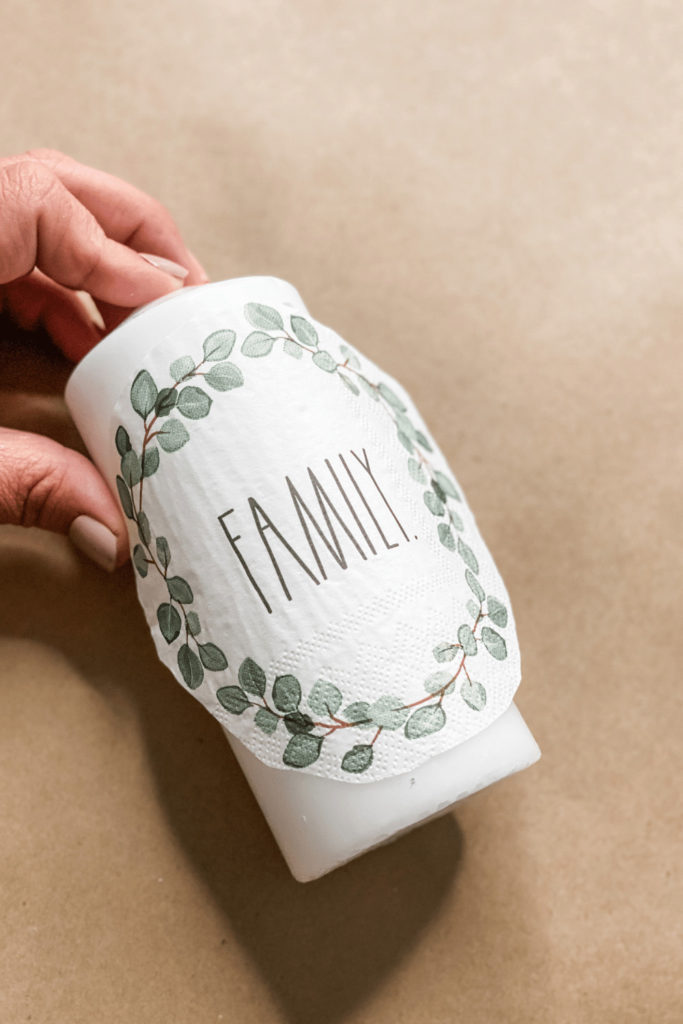 Take your parchment paper and lay it over the napkin. (Please note I do prefer this vs putting the iron directly on the candle/napkin)
Last but not least for this DIY candle transfer, grab your little iron and just slowly start going over the entire napkin. You can kind of lift up and look as you go to make sure you've given it enough heat.
Essentially, you are melting that candle wax JUST enough so that the napkin image just melts right into it and looks like it was always there. Pretty amazing, huh?!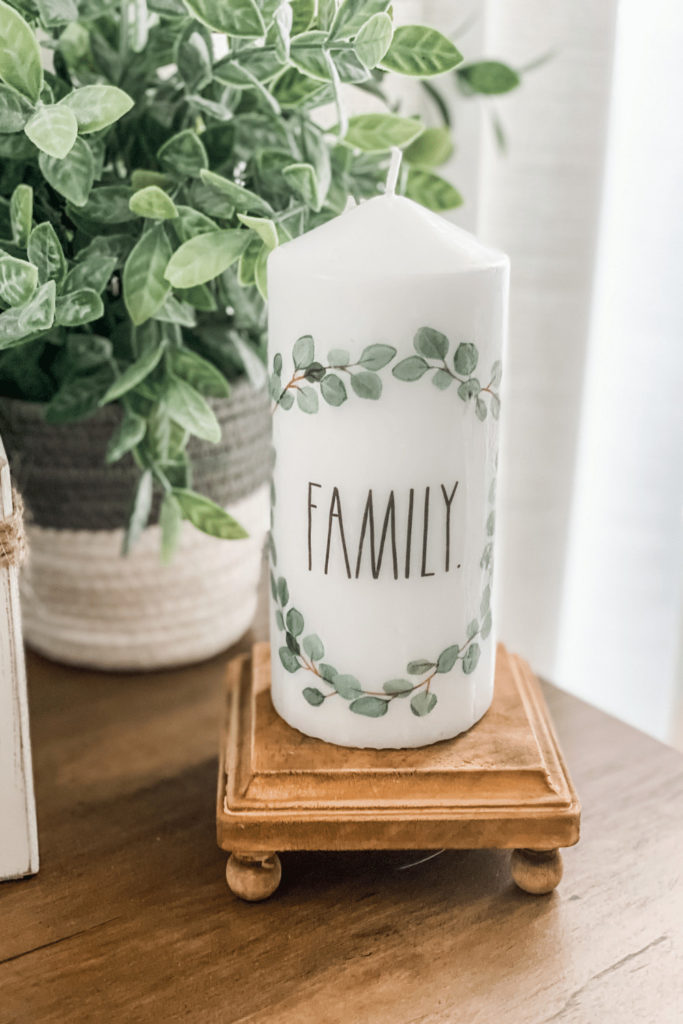 Look what a difference this made taking this plain candle up a notch!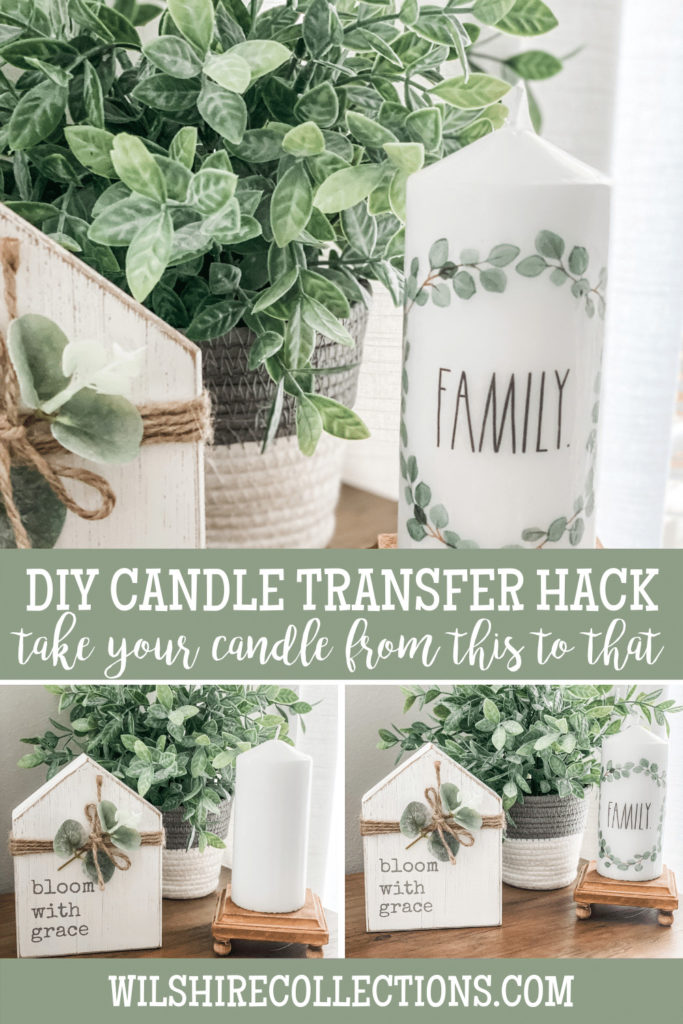 And guess what? I even tried it on one of my small battery operated candles with another napkin and it worked like a charm too!
The possibilities are truly endless with what you could do with this DIY candle transfer. I hope it inspired you to give it a try too!
Until next time…
Stacey