Say what?! A printable on a candle? YOU BETCHA! I'm super excited about this project because the possibilities for all the seasons are going to be endless!
This DIY candle upcycle with a printable is super easy, super cute and super fun! Let me show you how you can do this too!
I bought this white pillar candle from Big Lots with a plan in mind of something to try. Any pillar candle will do (and I will warn you that this one didn't smell the greatest. haha! I recommend get one that isn't scented or that you like the smell of).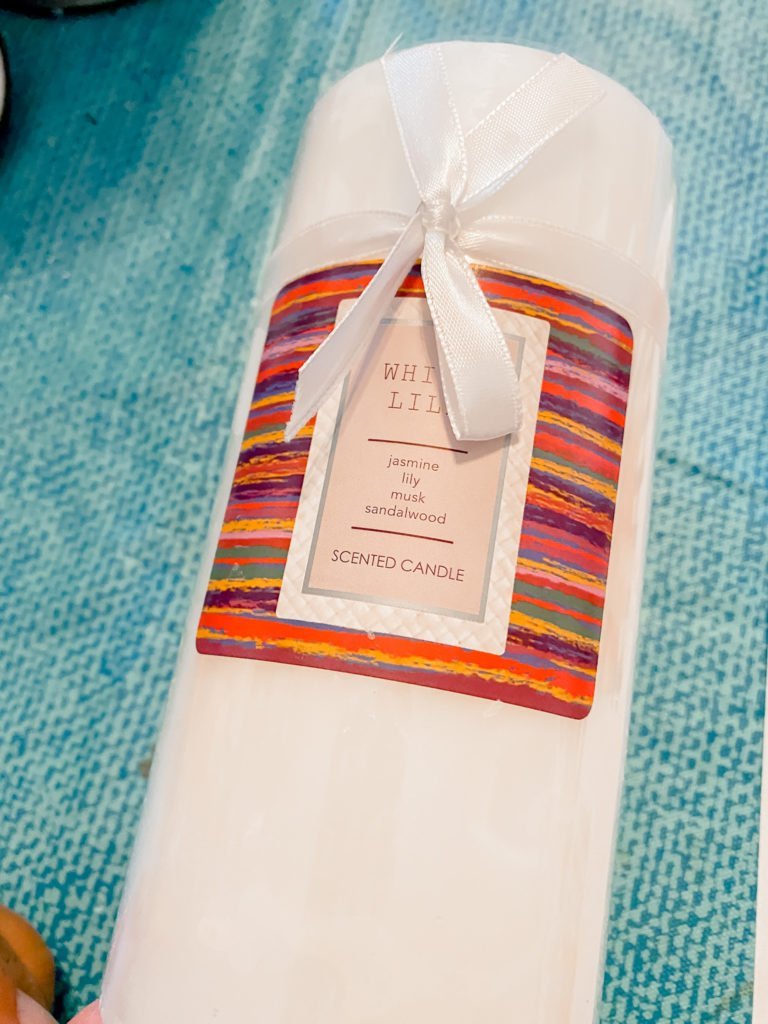 Next I decided which printable I wanted to use, for this one I picked this could buffalo check fall printable! You can find it HERE in one of my fall craters bundle. (Again, any of the little bundle images from any season would work)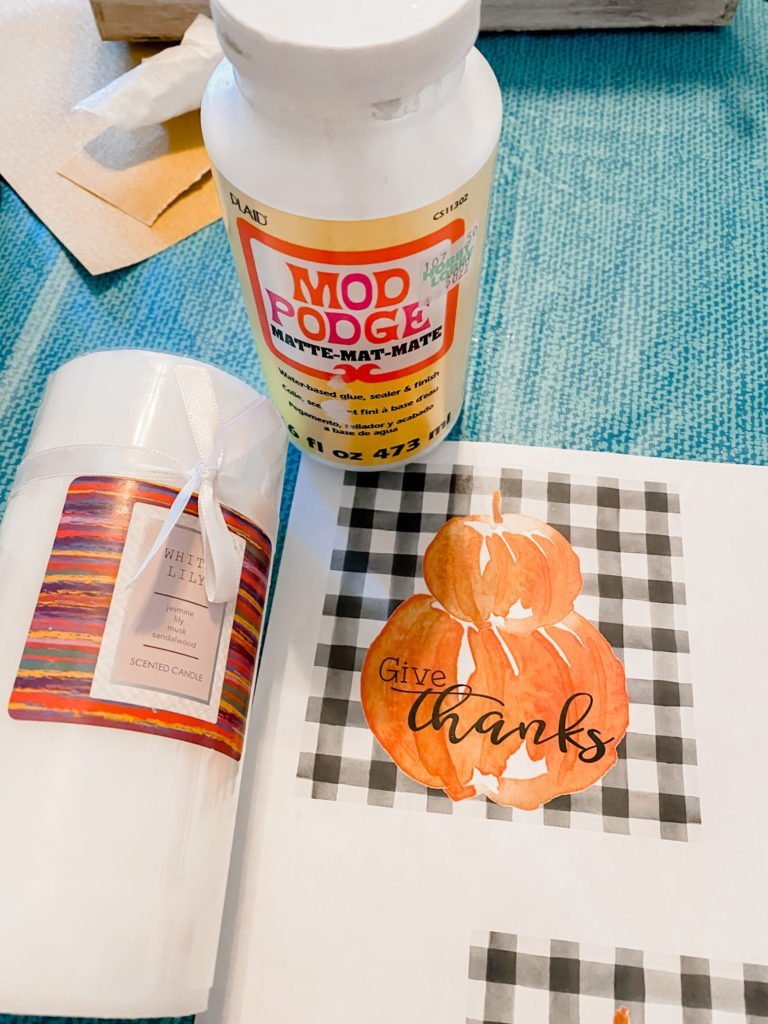 I cut it out and simply mod podge it on. I repeat…all I did was mod podge it on. SOOOO easy! Once it was dry, I put another coat over the top to seal it in.
PLEASE NOTE!! I am NOT going to burn this candle. This will be for looks only. I would recommend lighting a candle with paper on it. haha!
How stinkin' cute is this candle upcycle?! I had to make a little matching smaller one with the buffalo check pumpkin printable too of course! (It is found in that same bundle here)
BUT…when I did this on a FB Live a lot of you asked if it would work on a battery operated candle. So, I decided to give that try too and change it up a bit. Here's what I used…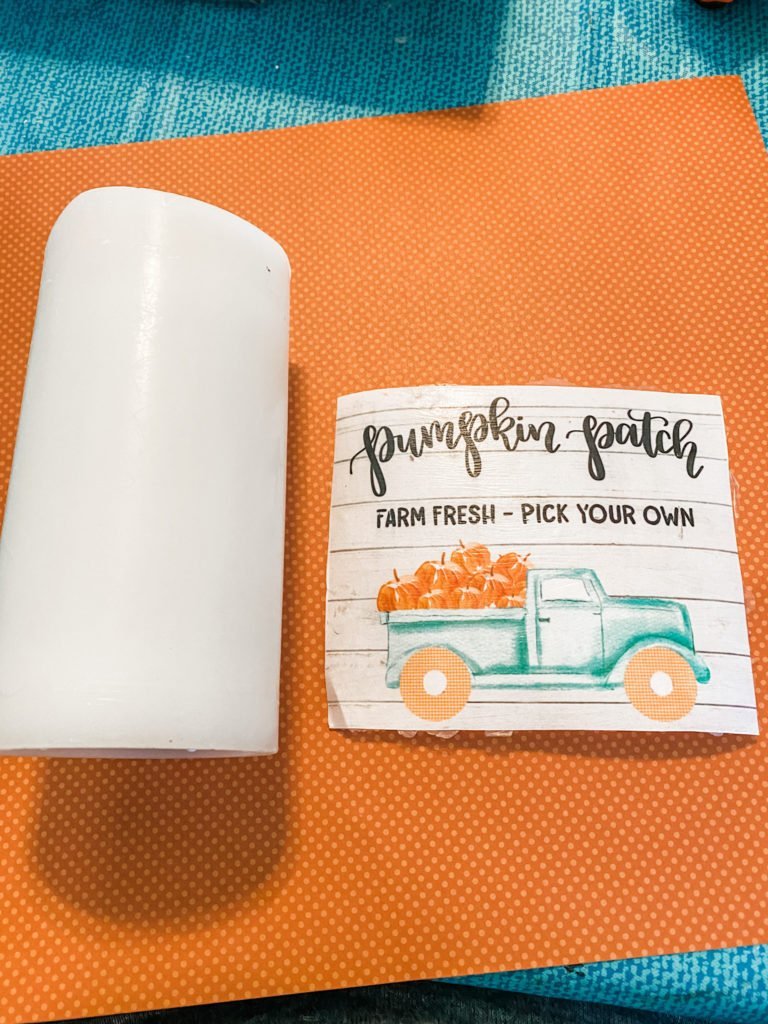 This printable came from this bundle HERE! I took a piece of scrapbook paper and cut it to fit around the candle. I left it a little taller on the top and was going to worry with that later.
Take your handy mod podge again and just mod podge your paper on to the candle. Easy, right? Then trim the top as close as you can and use a sanding block to sand off the excess paper so it fit perfectly on those little curves.
Next, I took the printable, cut it out and mod podged it on top of the scrapbook paper. One final coat of mod podge on top to seal it all in and BAM! This one was done too!
How cute is this candle upcycle also?! AND YOU CAN TURN IT ON AND LET IT "BURN" lol! Let me know if you will be trying this for fall or for ANY AND EVERY season! I think I'll be doing them for sure!
Until next time…
Stacey
PS…YOU CAN SEE ALL OF MY PRINTABLES HERE! Get ya some and have some fun!