When you find something AMAZING you just have to share and I have found something pretty amazing!
This DIY canvas sign using a printable is so adorable and you don't need a cricut or any fancy equipment to make one!
When I discovered this inkjet art canvas paper on Amazon, I knew I had to order it and give it a try. This particular paper works in INKJET printers only.
So, if you have an inkjet computer printer at home you can do this project with no problem! Here you see the printables printed on regular paper…but printing them on this canvas paper just truly takes it up a notch! GET THE CANVAS PAPER HERE!
If you don't know, I make and sell printables that are PERFECT for crafting! You can check out this post to find out more about printable crafting and how to use them. For this project, I'm using this cute bundle that you can find here.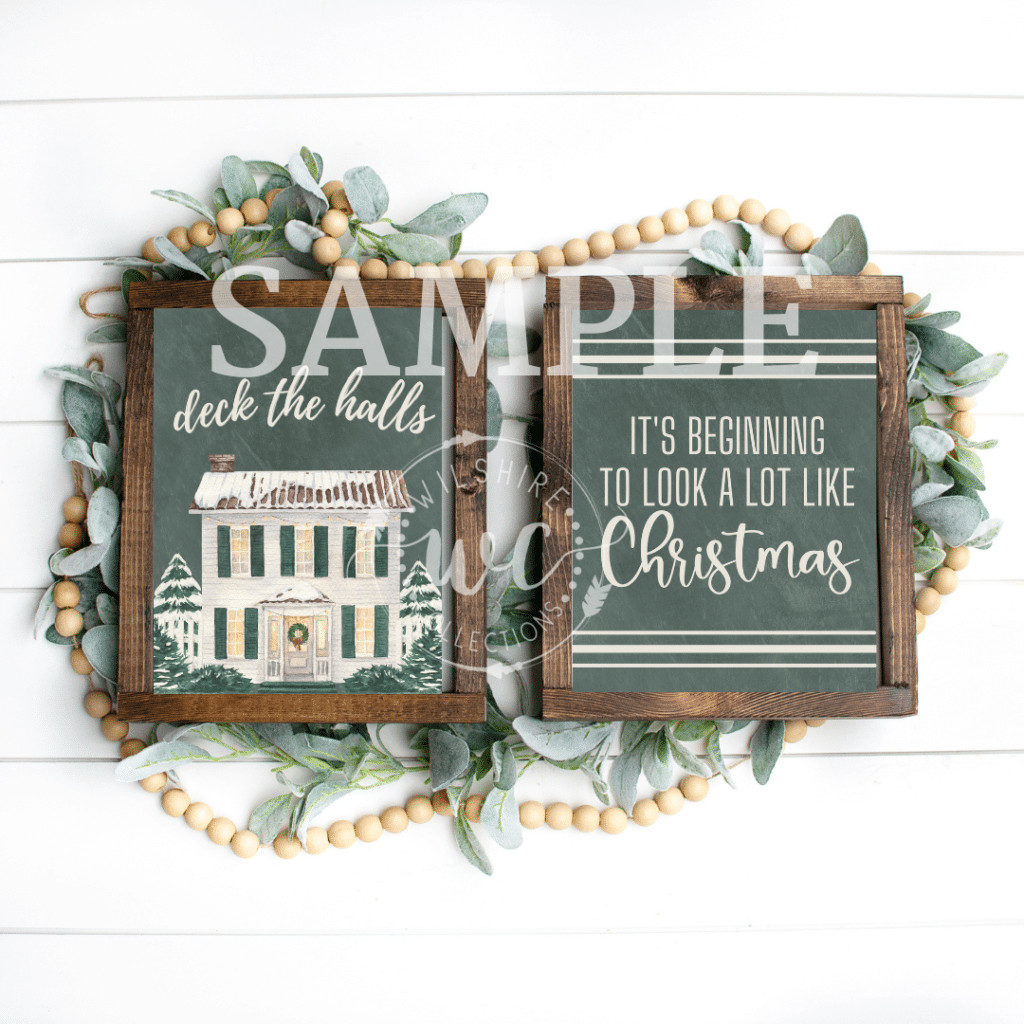 To be honest, this could be done with ANY of the full size printables if you didn't want to do a Christmas one. Win, win!
I simply printed the printable out on the canvas paper first and trimmed off the border around the edges. (please note- I printed on the side that is more of the cream/linen color and not the white part of the canvas)
Once that was done, I took 2 jumbo craft sticks from Walmart and cut the edges so they were straight and not curved, then stained them. (Paint sticks could work too)
All I did was hot glue them to the top and the bottom of the canvas…easy peasy!
Of course I wanted to add a wood bead hanger, so I used 18 of the 16mm wood beads (found on Amazon here), and strung them on some hemp twine double knotting each end.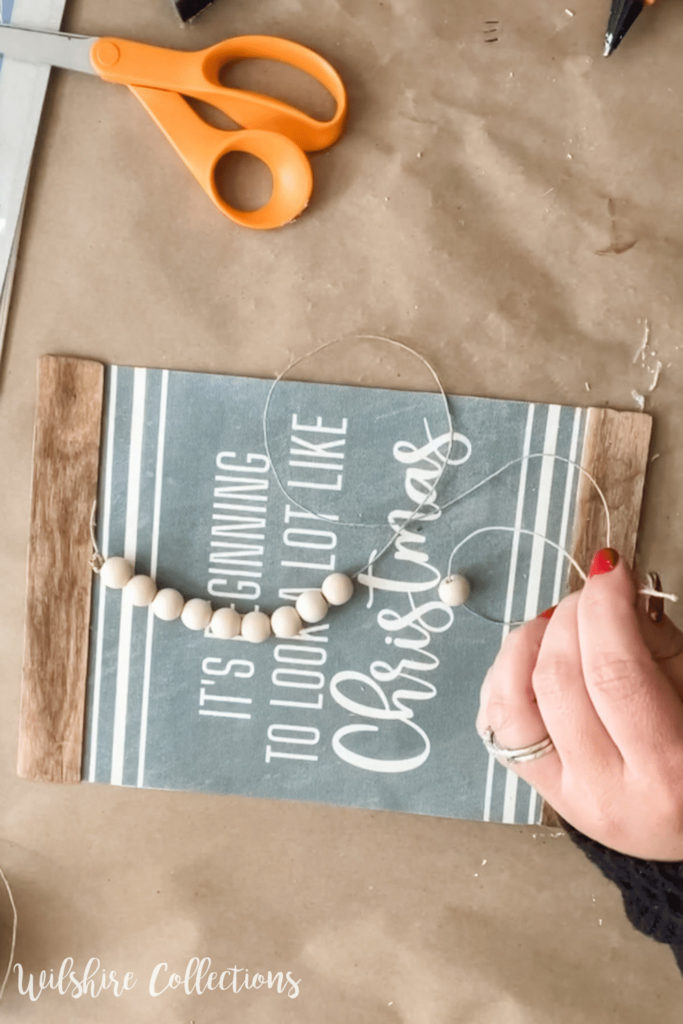 I turned it over and used little popsicle sticks and hot glue to secure the hanger.
Crazy to say, but that was LITERALLY IT! So easy….yet so cute! What do you think?!
SEE THE FULL VIDEO OF ME MAKING THIS PROJECT HERE!!
I think this one is simple yet adorable and would be the perfect addition to so many spaces! I hung one of them in my studio! Hope you enjoyed and got inspired to try one too!
Until next time…
Stacey