I love when a DIY solves a need and turns out CUTE! I wanted some cute Christmas coasters to match my decor this year, but hadn't really seen any around that I liked. So, like any crafty minded person might do…I decided to make my own!
These DIY Christmas coasters cost under $5 to make and only required 3 supplies! Let me show you how easy and cute they are!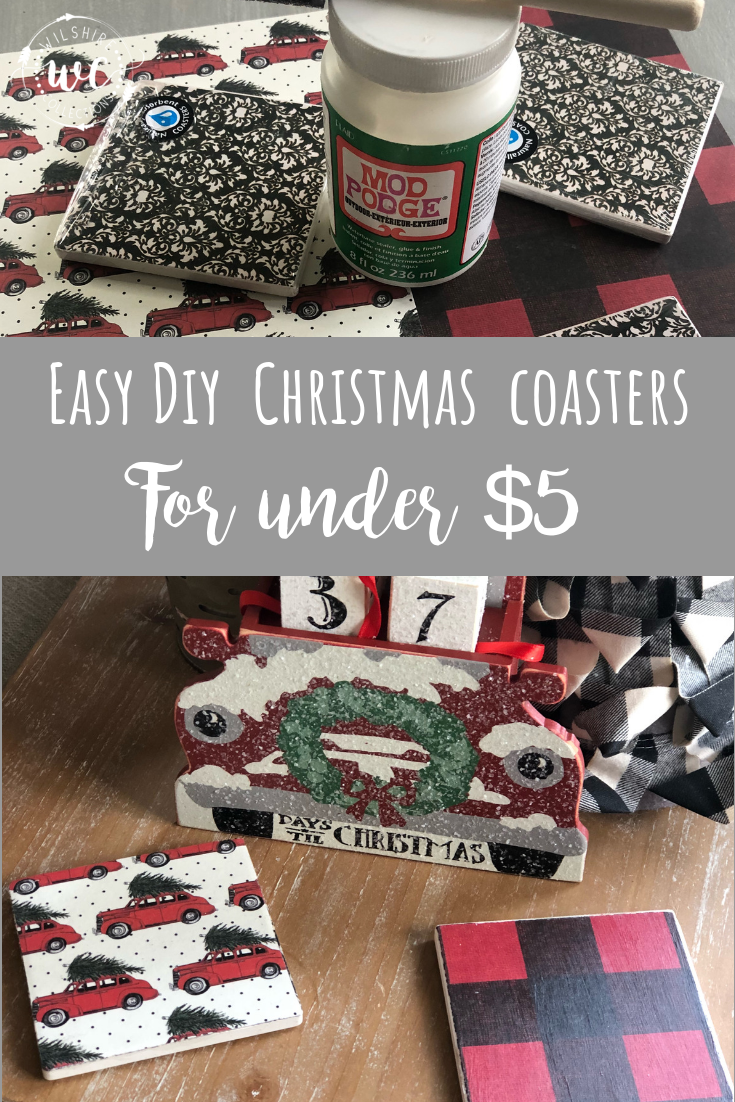 I bought my coasters from the Dollar Tree! They are sold individually for you guessed it…$1 each. They have a lot of different patterns, so it doesn't matter because you will be covering it anyways.
Then I found some cute scrapbook paper from Hobby Lobby! I went with buffalo check (shocker) and these cute cars with the trees! You will need one sheet of each kind you pick! 
I used outdoor mod podge for this just because I figured we would be setting drinks on it. You can get outdoor mod podge here on Amazon.
I literally just cut my scrapbook paper to size and then put a layer of mod podge right on the coaster and stuck my paper to it!  YOU CAN WATCH ME MAKE THEM HERE!
After I did that with each one and smoothed out any bumps, I went back over it with a coat of mod podge on top to seal and protect them! 
That is IT! I had 4 cute new coasters for under $5!! You could totally make these your own with ANY kind of scrapbook paper out there. You could make some for everyday use too!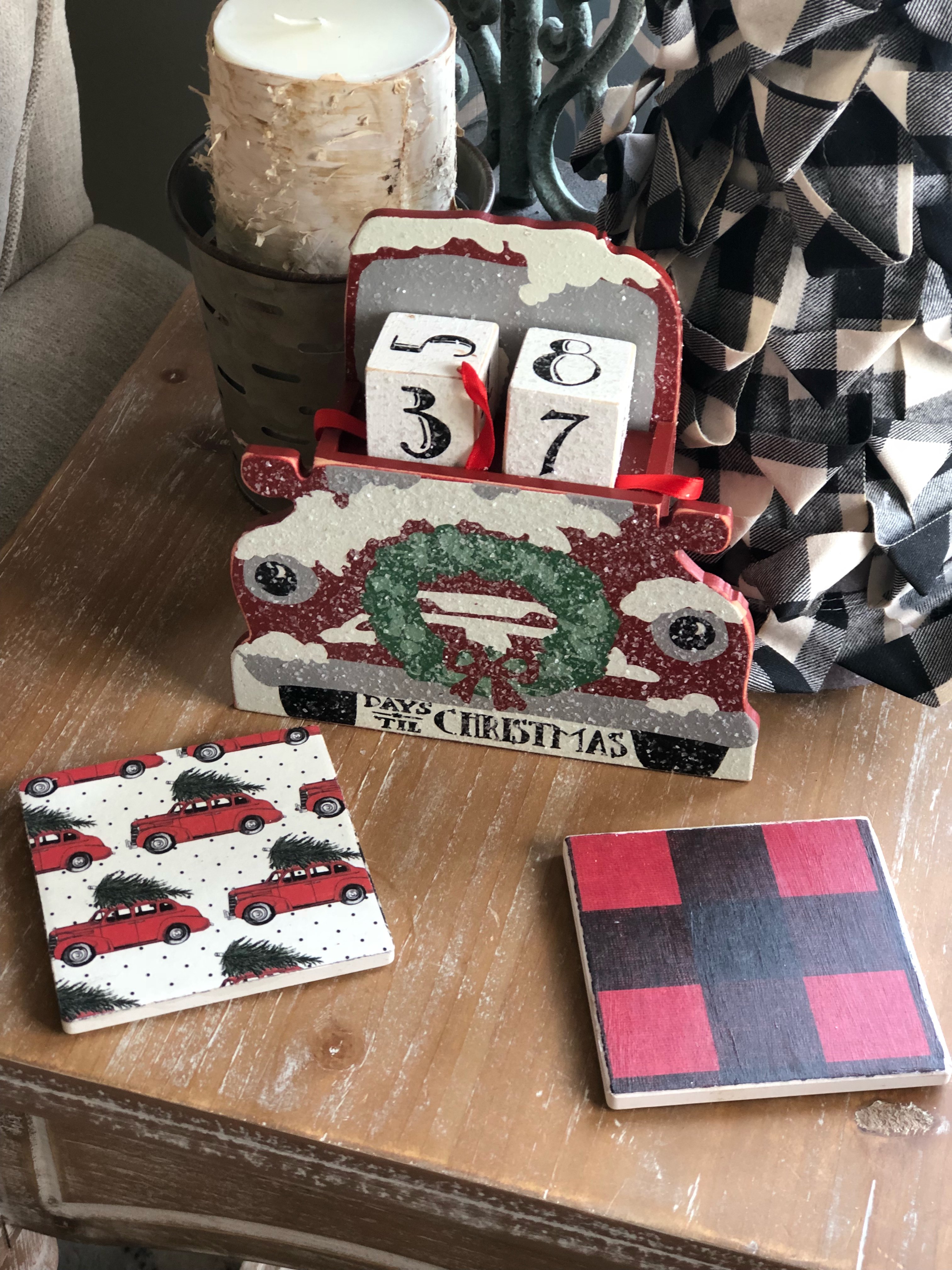 Hope you enjoyed this quick and easy DIY Christmas coasters craft!
Until next time…
~ Stacey
This post contains affiliate links. Please see my full disclosure page for more details.