I'm a sucker for a cute DIY Christmas garland, how about you?!
This DIY Christmas garland using wooden Christmas light bulbs is simply adorable and oh so easy to create and make your own!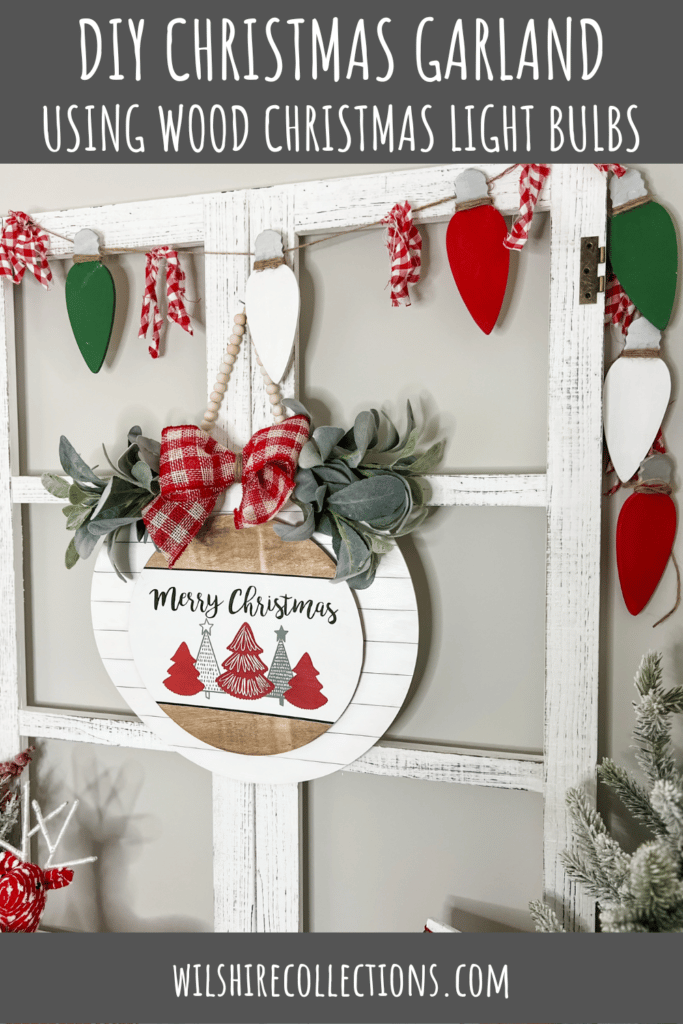 You'll really only need a few supplies for this, so let's break it down!
9 Wood Light bulbs- I got mine from Woodpecker Crafts online here. You can also use code WILSHIRE at checkout for 5% off your whole order. (They have SO much cute stuff) If you wanted to make it shorter or longer, you could add more bulbs or do less.
Paint- I used these 3 colors, but ANY paint in the color scheme you want to do will work.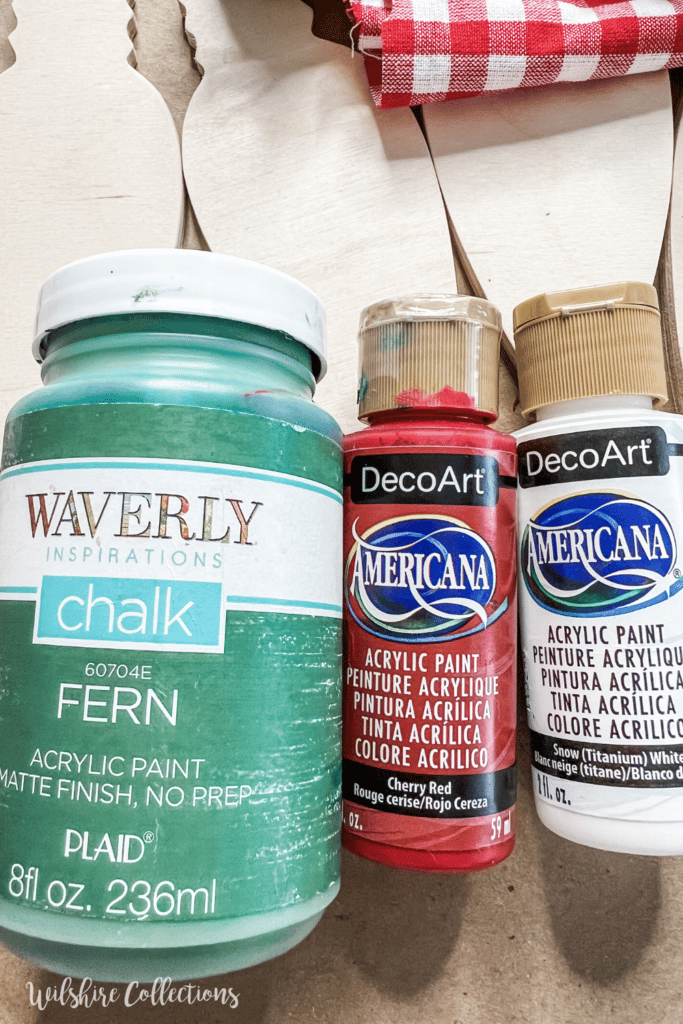 Silver Rub N Buff- I got mine at hobby Lobby. Metallic silver paint would work also!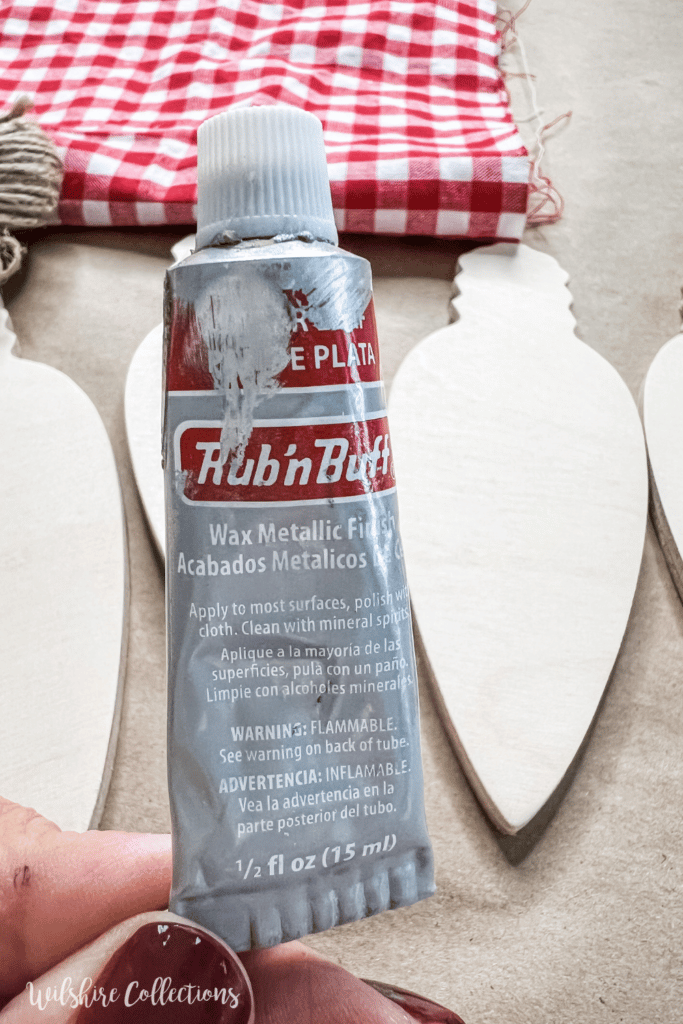 Fabric of choice and jute- I used this cute plaid I had on hand!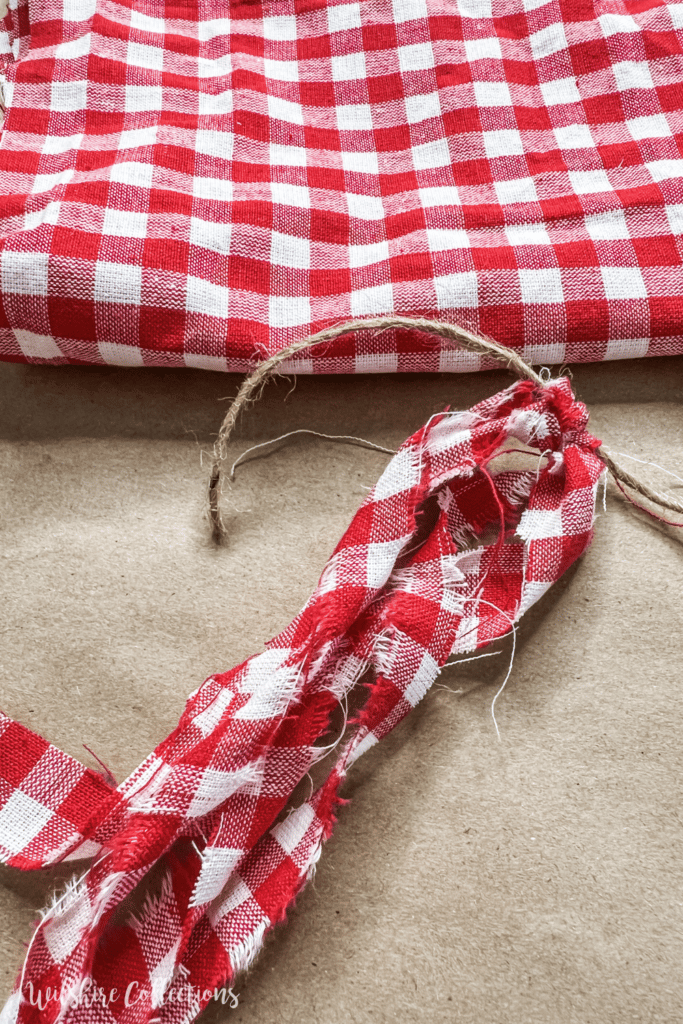 The first thing I did for this DIY Christmas garland was paint all the light bulbs. I did 3 red, 3 white and 3 green.
Next I took my rub and buff and simply used my finger to apply it to the top of the bulbs.
After that, I wrapped some jute around them in between the silver and the colored part.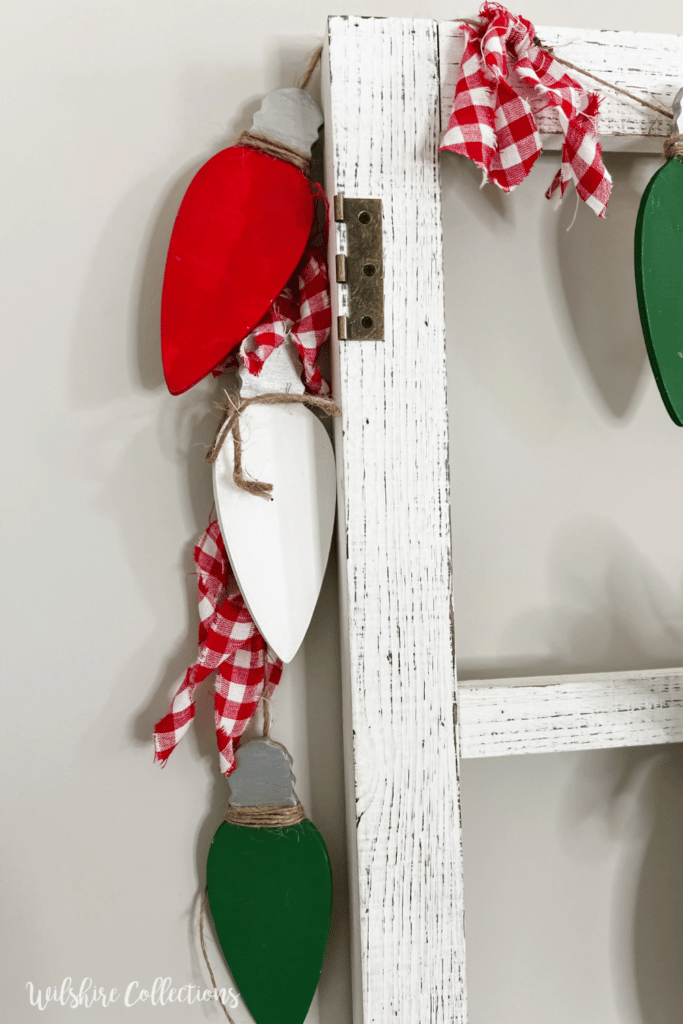 It was time to string them, so I simply used some little popsicle sticks and my staple gun on the back to help attach the jute. (I didn't paint the backs, but you could lol) BUT…
I wanted to take it up a notch, so I took that fabric and ripped it down into strips. Then I attached the fabric in between each bulb to make a little tassel like look in between. Doesn't that just make it even more adorable?!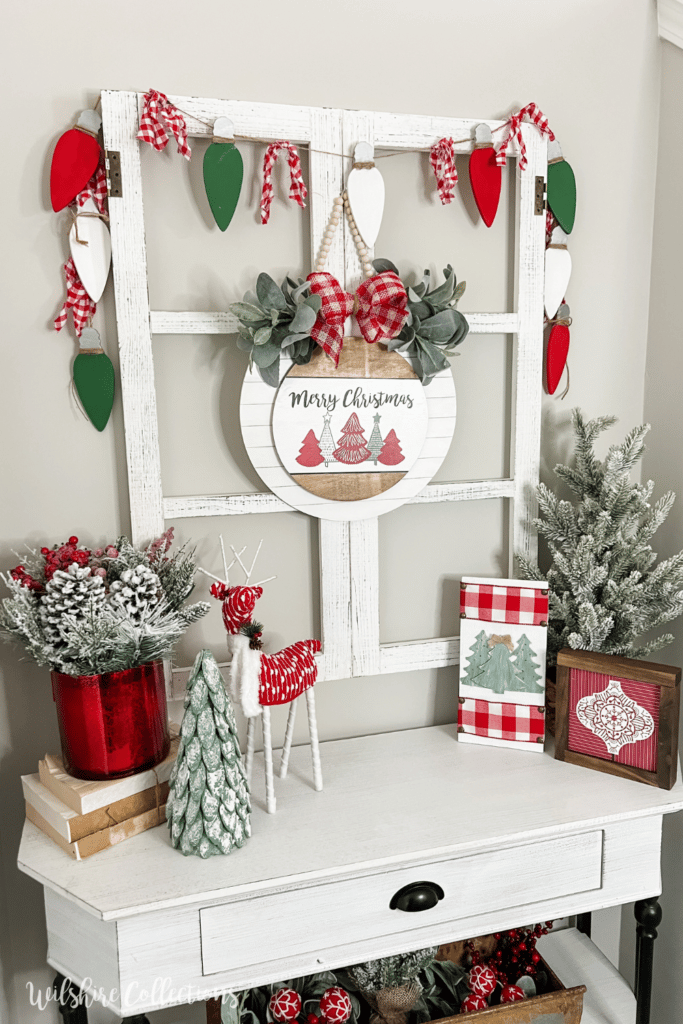 That's it! This DIY Christmas garland was done and I am SO in love! It looks just adorable in this space at Wilshire Place!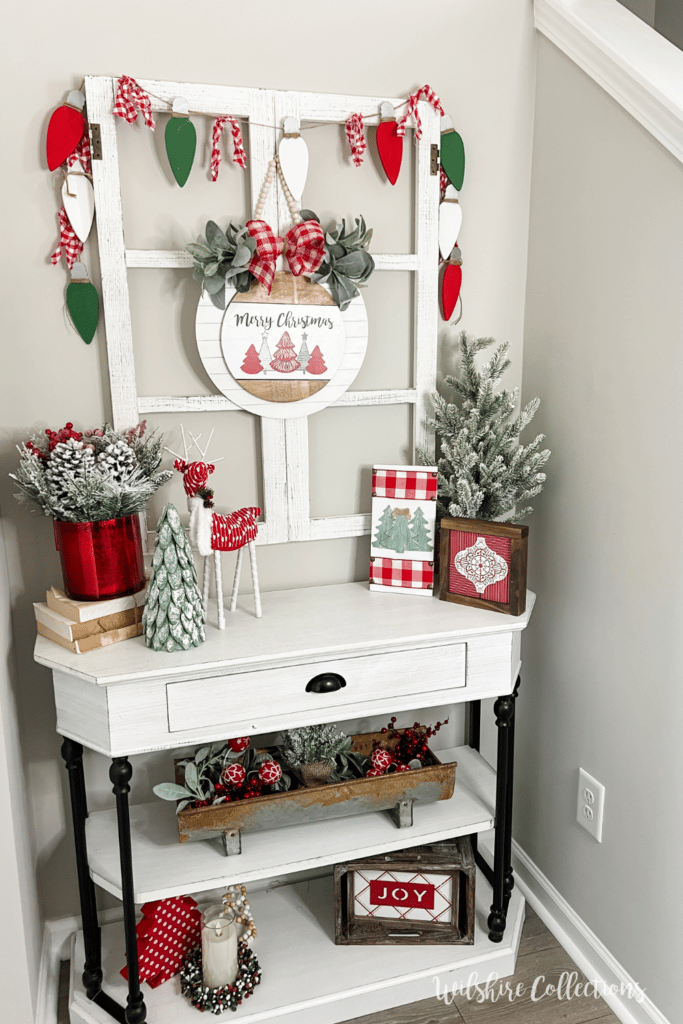 If you want to see the FULL tutorial of me making this, you can watch the replay of the FB live where I created it here!
Let me know if this inspired you to give this a try! Happy Christmas crafting!
Until next time…
Stacey