You know those cheap little plastic ornaments you see this time of year? Dollar Tree, Hobby Lobby, Walmart…all the places have them! Alone, they are nothing to get too excited about.
I've seen soooo many ideas floating around with things that you can put inside them to make them cute and festive. I decided I wanted to try something just a little bit different though!
These DIY plastic Christmas ornaments with real boxwood greenery turned out even better than I pictured! It was so easy and of course so cheap!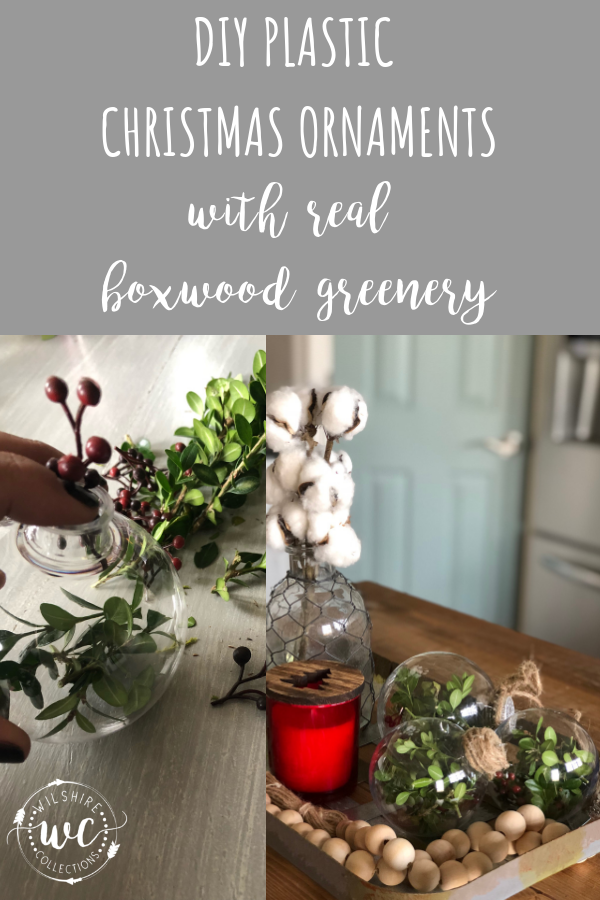 Here are the details:
I got a pack of 4 from Hobby Lobby- with the sale they came out to $1 each, so the same as getting 4 from the Dollar Tree!
I went out to my yard and snipped off a bunch of small pieces off our boxwood bush. If you don't have a boxwood bush, find a neighbor who does who wouldn't mind you taking a few pieces off 🙂
I removed the top of the ornament and filled it with the real boxwood greenery. You can put as much or as little as you would like in there.
I did add a few faux berries in some of mine too for a fun little pop!
Once I did that, I took some jute twine and attached it to the top. I wrapped some around with hot glue to totally cover the top. Others I just tied with a little bow!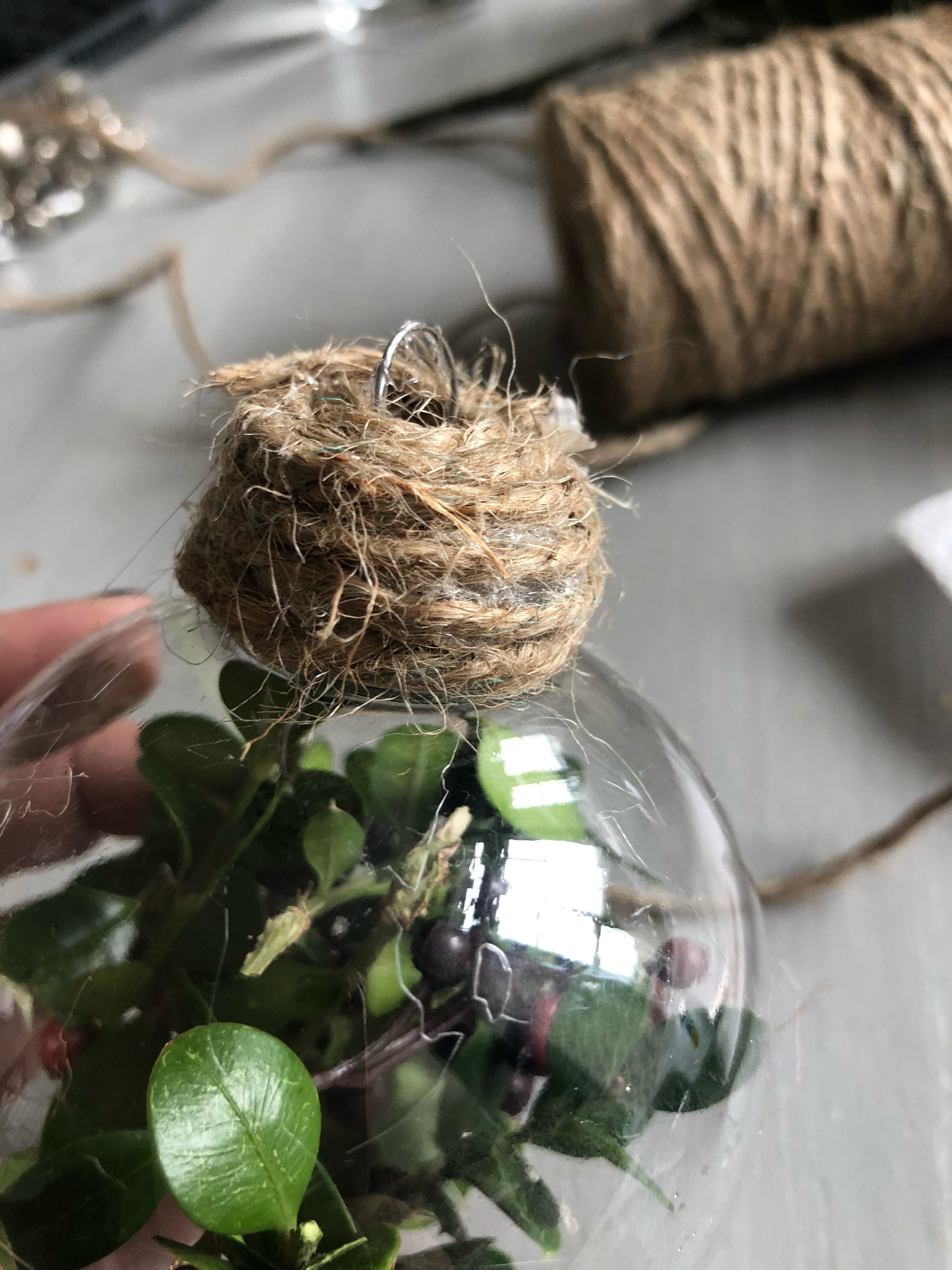 You can see the whole thing on this FB live here!
These easy DIY plastic Christmas ornaments were a hit on the live and I love them in my little basket in the kitchen! You could of course hang them from a tree too!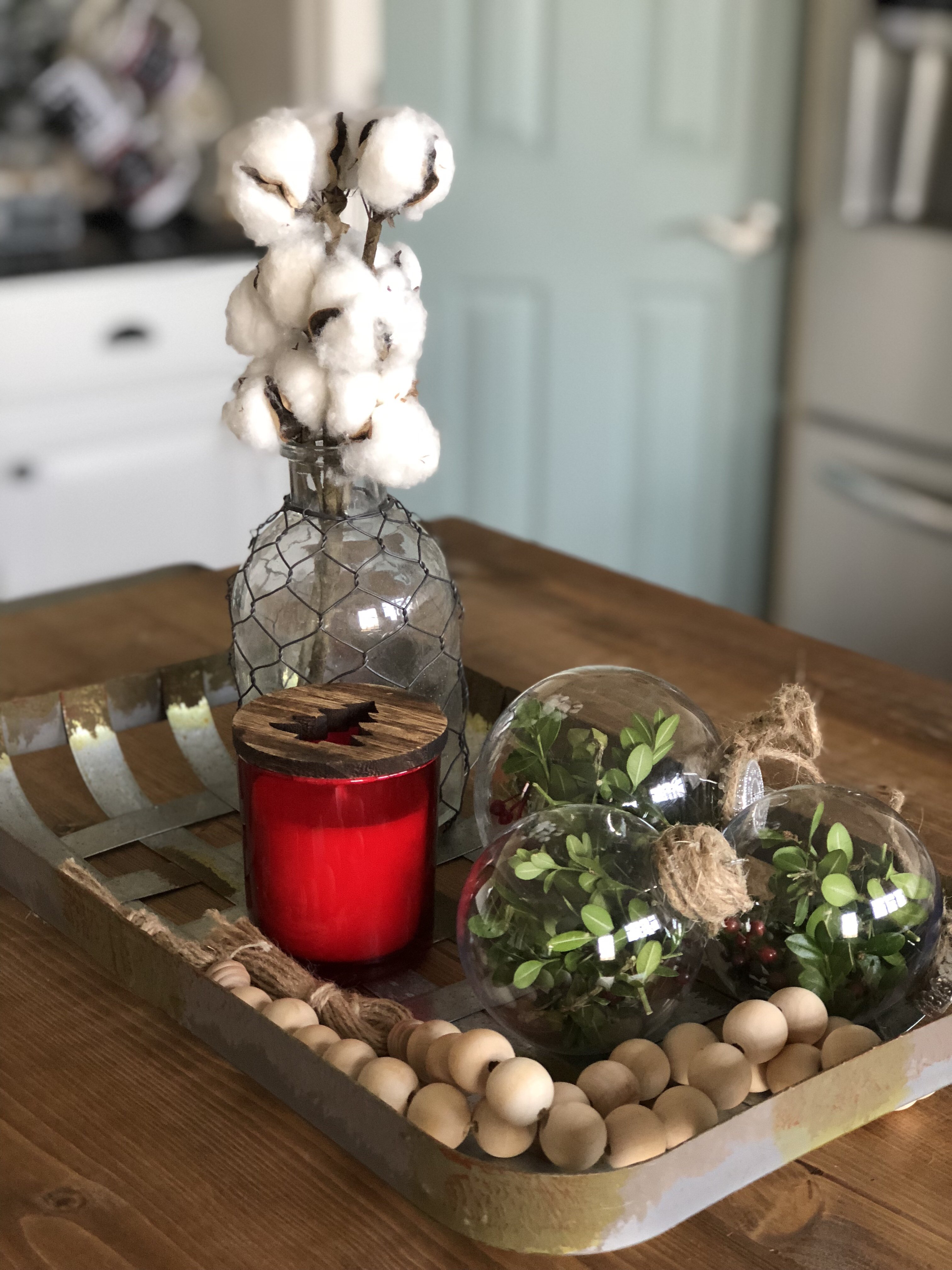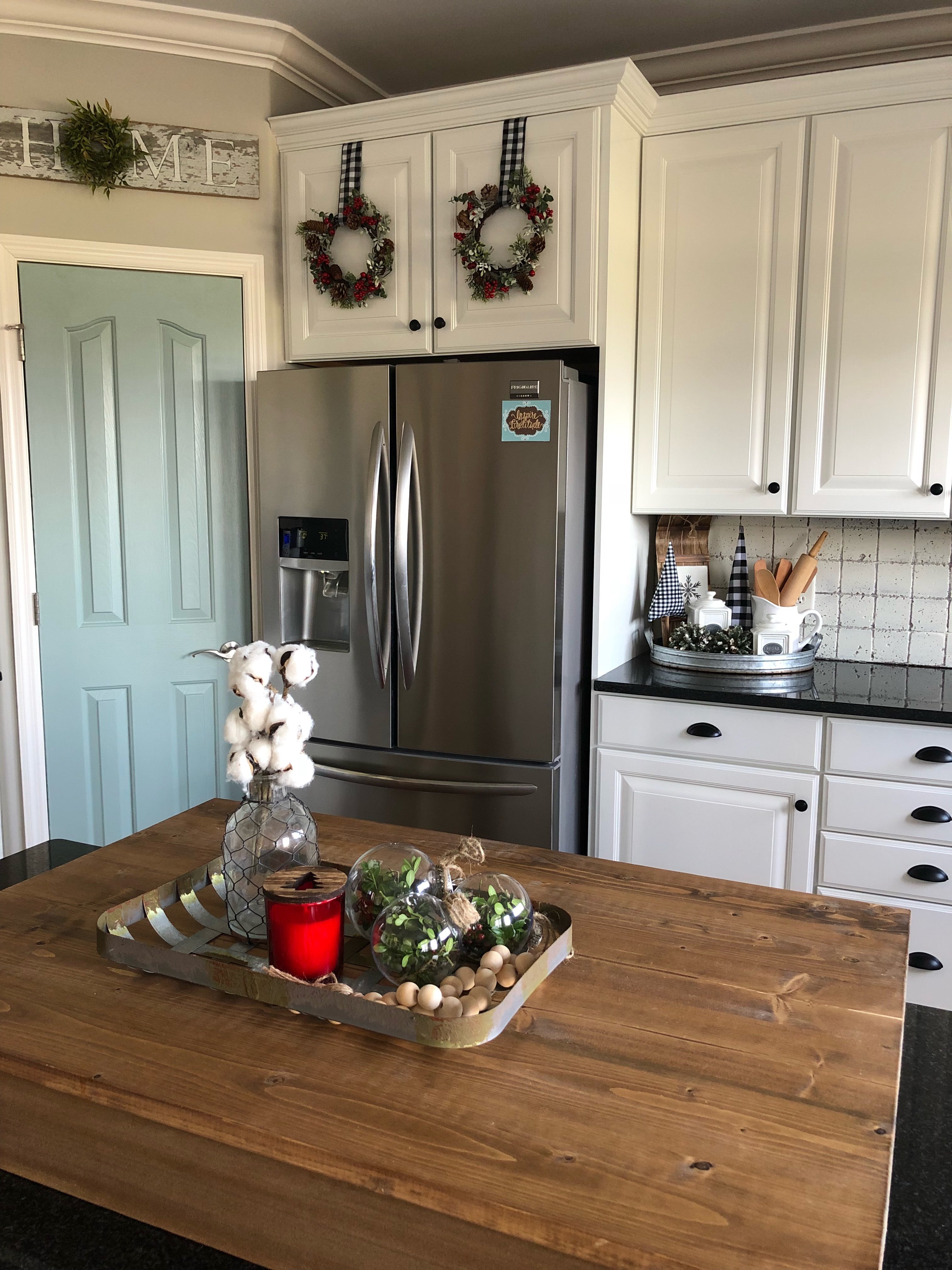 What do you think of this version of the plastic ornaments?! Hope you enjoyed!
Until next time…
~ Stacey