Sometimes at Christmas I want farmhouse, chippy and neutral and that's exactly the look I was going for with this one!
This DIY Christmas tassel tree sign only requires a few supplies and it will give you that farmhouse feel you love on a budget!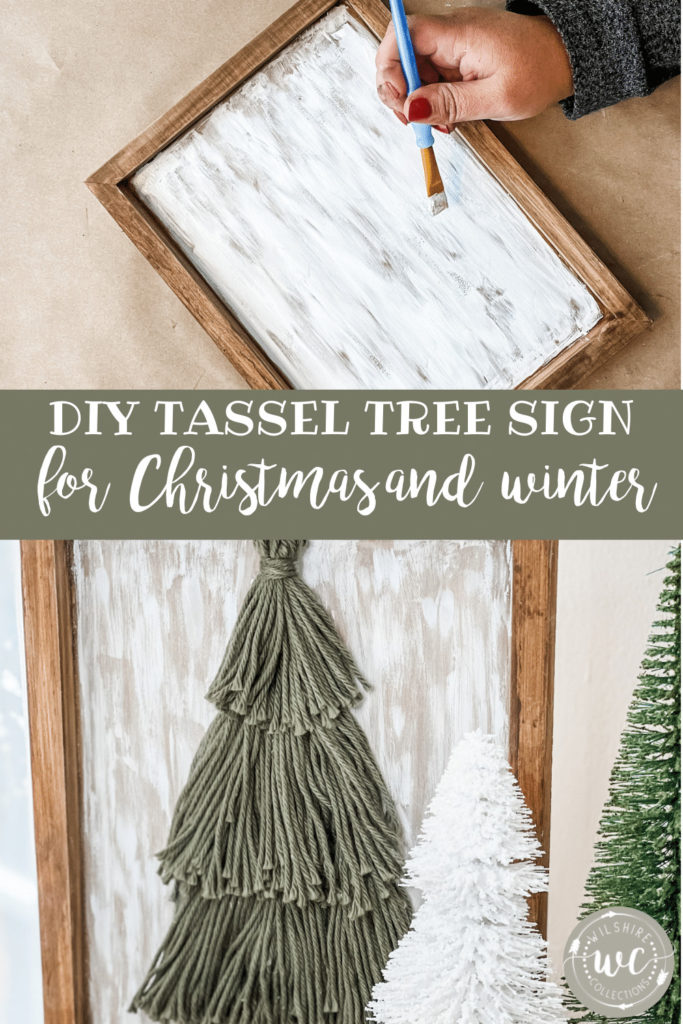 Here's what you will need for this project:
I used a 9×12 panel board from Amazon. You can find what I used HERE. However, you could use ANY type of surface and make this as big or as small as you want.
I grabbed some of this green yarn from Hobby Lobby in the color fern. I knew it would be the perfect tree color!
Yes, you saw Vaseline in that picture…so grab that if you want to try this extra chippy technique. You'll also want some type of stain and white paint.
I started off by simply staining the board with my Waverly wax from Walmart. Watered down brown acrylic paint would work for this too!
Vaseline works as a barrier, so if you put some down randomly on your board after your stain drys you can then paint right over it. You will notice the paint doesn't stick great where you've put the vaseline and that's what you want!
Once the paint is dry, take a cloth (like an old t-shirt) and wipe off the areas where the vaseline was! It's really cool and gives a great chippy look! You can distress even more with sandpaper if you want also.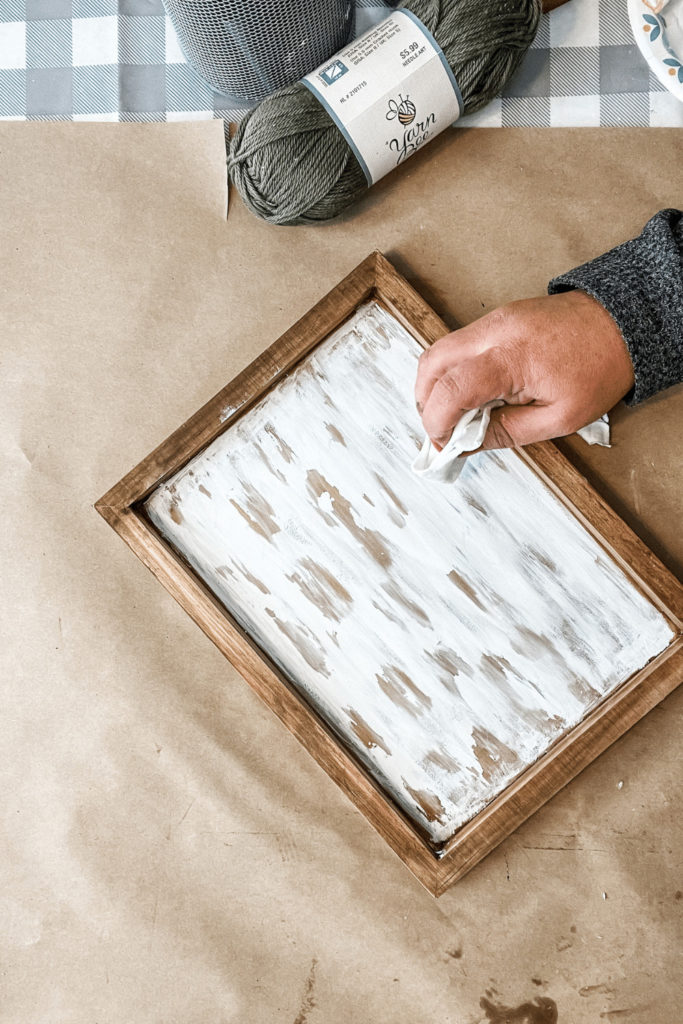 Next up, I started making my tassels. I like to do this by wrapping the yarn around my hand about 30 times. You could do this less or more if you wanted yours bigger or smaller.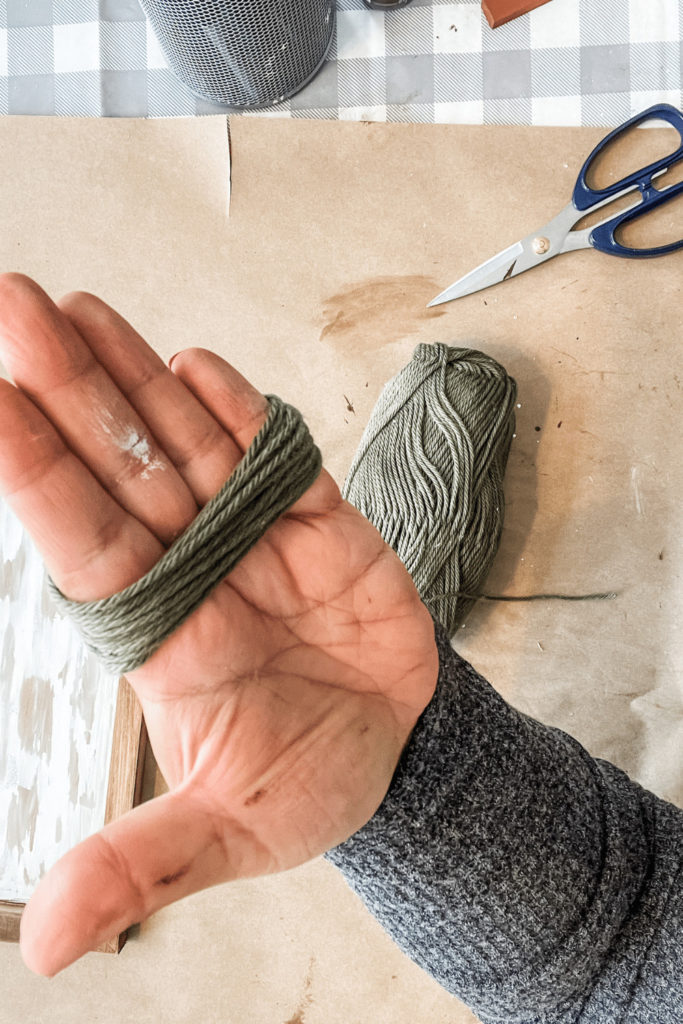 Once I did that, I tied it at the top with a piece of yarn and then cut it in the middle to make the start of the tassel.
For my first one, I took more yarn and wrapped it several times around the top to give the true look of a tassel. HOWEVER, you only need to do that for the top one. The others don't need that last step.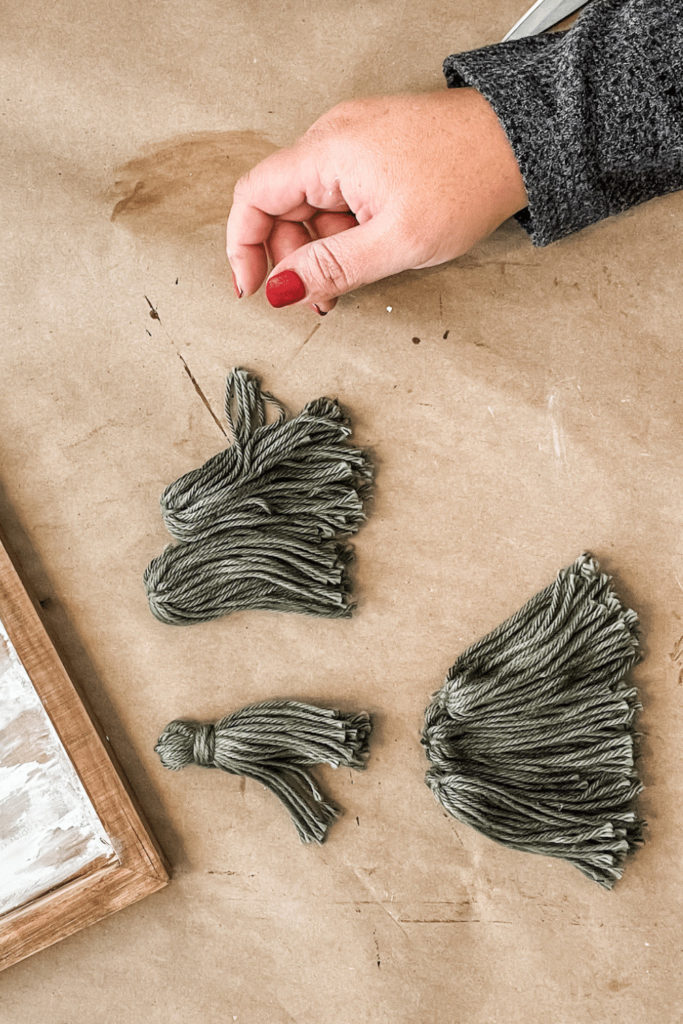 Since I was using a 9×12 board for this DIY Christmas tassel tree sign it worked perfect to use one tassel up top, then 2 in the middle, then 3 at the bottom to give that true tree look. All I did was hot glue them on!
Last but not least, I added a little stick as my trunk! Can you believe how cute this project is?!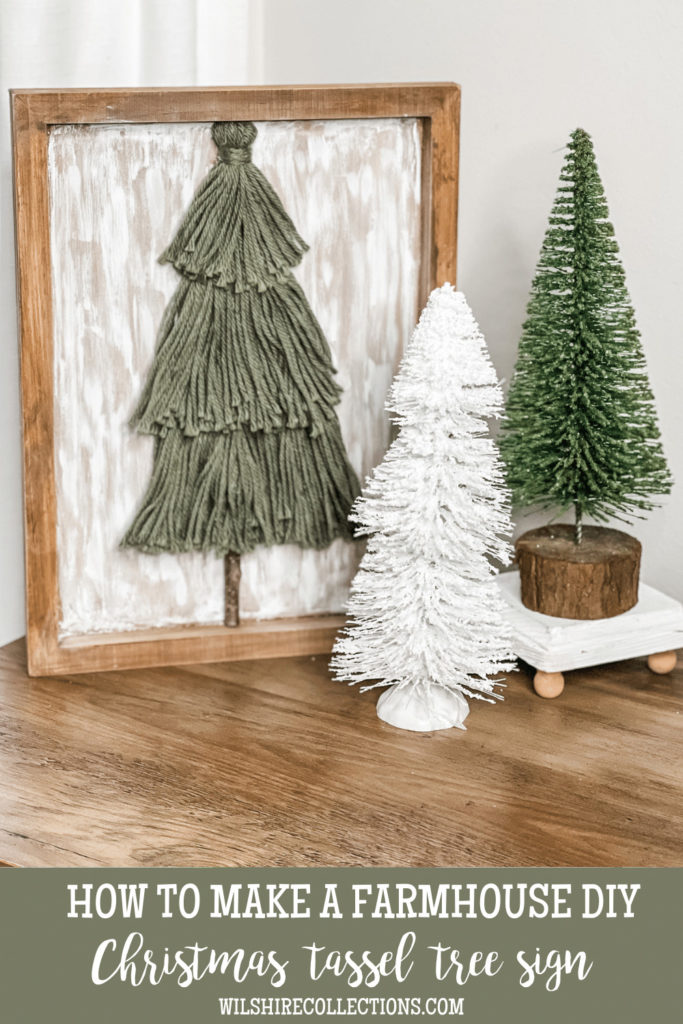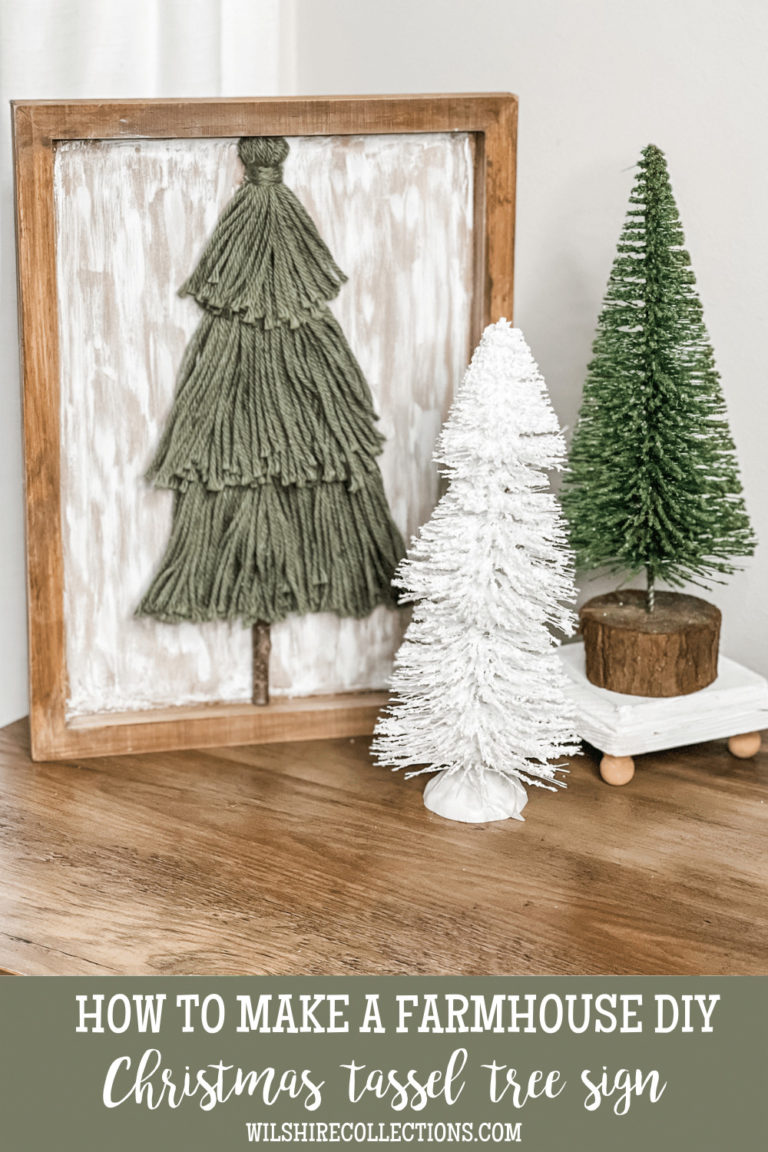 I love this one SO much and I hope you do too! You could honestly use this ALL winter long too which is a win, win! Let me know if you make one also.
If you want to see the FULL VIDEO where I made this, go here to watch!
Until next time…
Stacey
This post does contain affiliate links. Please see my full disclosure page for more info.