Do you ever go to a store and see a random supply and think- I CAN MAKE SOMETHING WITH THAT! Same! That's exactly what happened here!
This DIY Christmas tree using wood rosettes is simply adorable and so easy to make. It will add the perfect touch to your Christmas decor!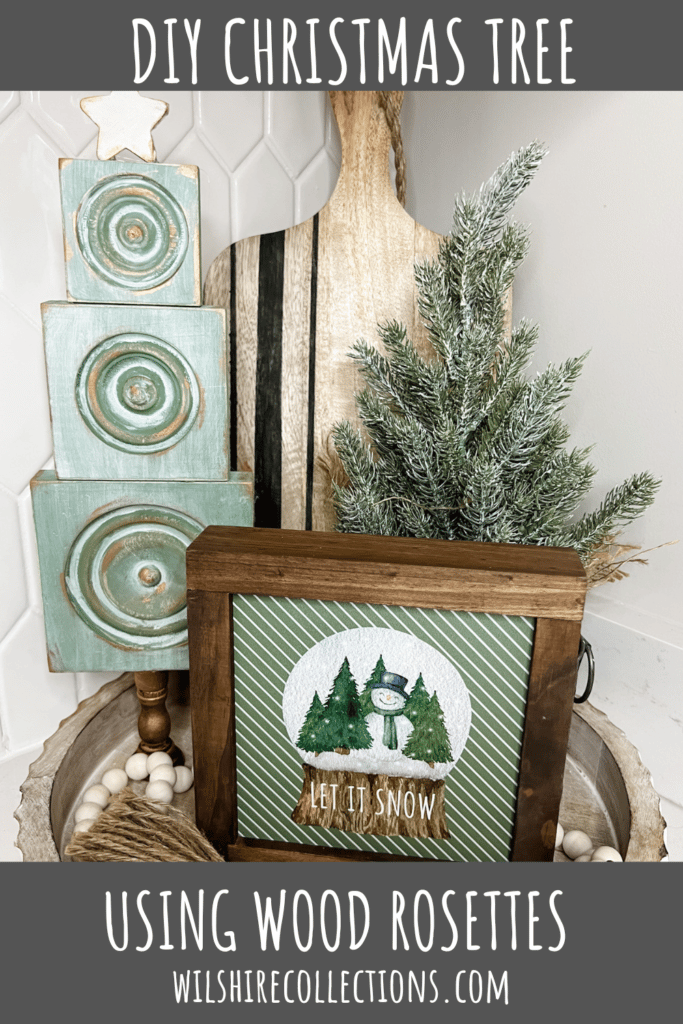 It all started with a trip to Lowe's. I was there looking for something unrelated when I saw these little wood rosettes in 3 different sizes. I immediately thought….I can make something with that! A Christmas tree as a matter of fact!
Let me just say that a snowman also crossed my mind, so I would love to try that one day with these too!
Here's what you'll need for this DIY Christmas tree:
3 wood rosettes (I got the only 3 sizes my Lowe's had)
Something for your trunk (I used a little candle stick from Hobby Lobby)
Paints of choice (I used deco art desert cactus and snow)
Small wooden star
Antique gold rub and buff
Hot Glue
First I started by giving them each a coat of the green desert cactus. Once that was done, I took some white and did a bit of a wash over it rubbing the paint on with baby wipes.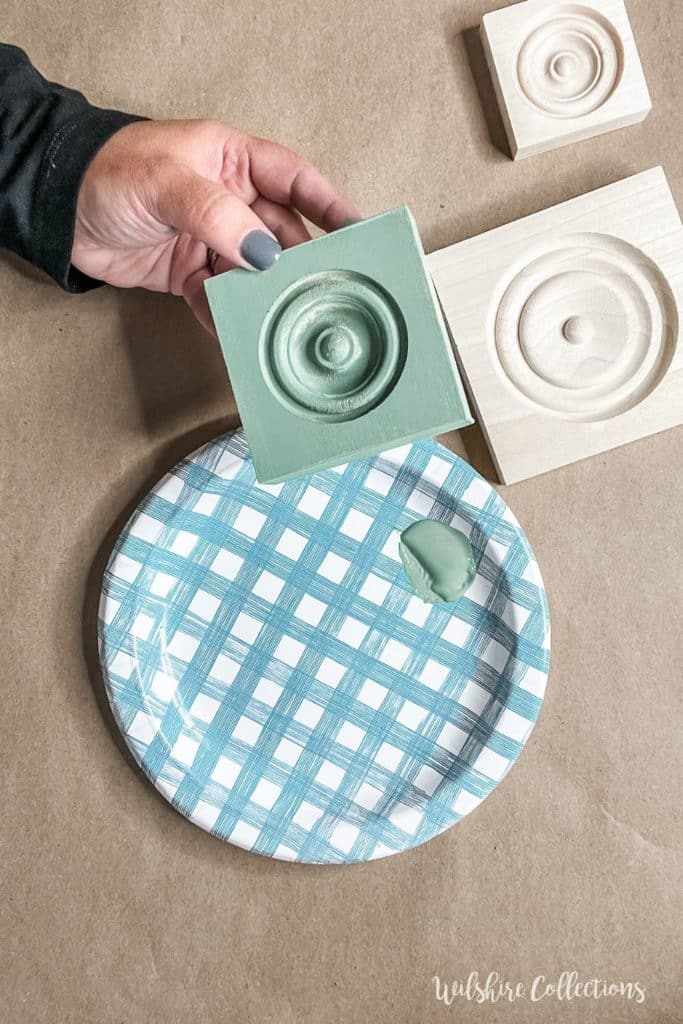 I glued them together with the largest at the bottom and when I went to add my star I decided to do a little rub n buff on it and that's when I knew I had to add some of it EVERYWHERE! So glad I did too!
I put it all over the stand, and then just slight touches in the raised parts of the rosettes. Loved it even more at this point!
This simple yet cute DIY Christmas tree just makes me happy! It's so fun to get creative and make trees in all kinds of different ways and this was no exception!
PS…That cute Let it snow sign is one of the new sign inserts for the infinity frames! Be sure to check out our 2023 seasonal bundle as well as a couple other cute ones! These frames are a MUST HAVE in your decor!
What do ya think?! Are you adding this to your crafting to do list? Best part too…this one could be left out ALL winter!
Until next time…
Stacey