What's better than some cute farmhouse decor?! The kind you can make yourself and not break the bank…that's what!
This DIY Dollar Tree farmhouse wall decor is going to be your next go to project because it's seriously that easy and cute!
I love that the dollar tree sells canvases (for only $1 of course), so I often stock up on them when I'm there. When I noticed I had 4 of the 6×8 size ones I thought…I SHOUD MAKE A WINDOW! So…I did!
All you need are 4 of the 6×8 canvases (you could also use 6 and make it even bigger), some stain of choice, white paint, sand paper, E600 glue and a cute wreath!
I started off this DIY dollar tree farmhouse window by removing the canvas off each one so that it left me with just the wood frame. The easiest way to do this in my opinion is with an exacto knife!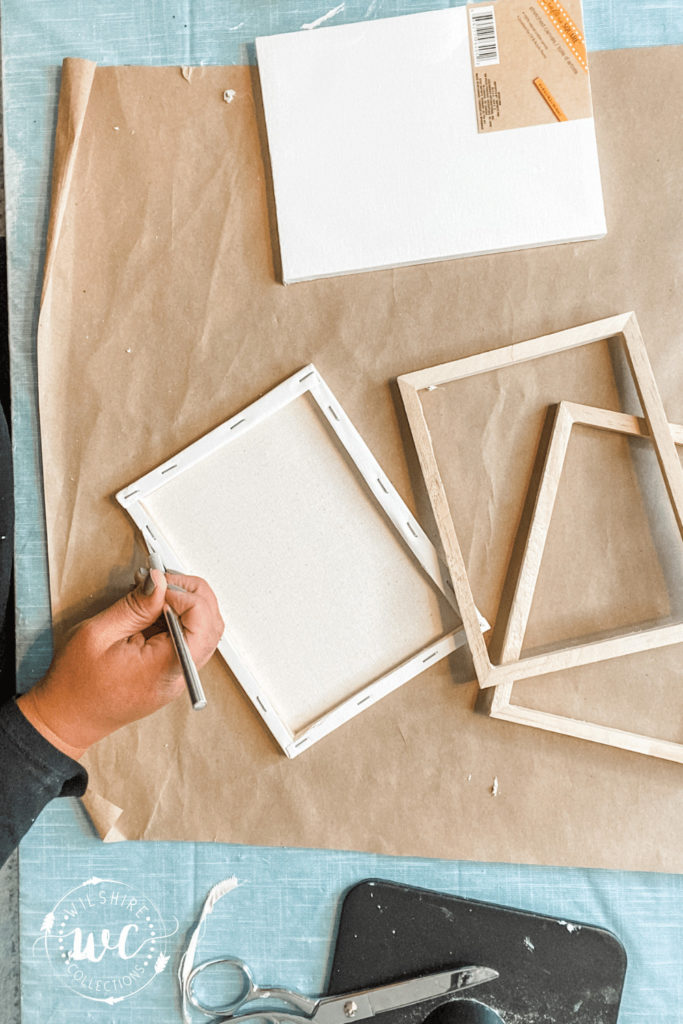 Next…simply stain (I used waverly wax from walmart), then paint, then distress with sandpaper to give it that farmhouse chippy vibe!
Once that was all done, I used my E6000 glue to attach them all. This WILL take time to dry, so just leave it be until it is good and secure.
Last but not least, grab a small cute wreath next time you're out (or from your stash at home) and attach it with your ribbon of choice. My wreath was one I had from TJMaxx from years ago, but I know Hobby Lobby sells small ones like this too!
How cute does this DIY Dollar Tree wall decor look?! And just think! You could change out the wreath for all the seasons and reasons too! EVEN BETTER!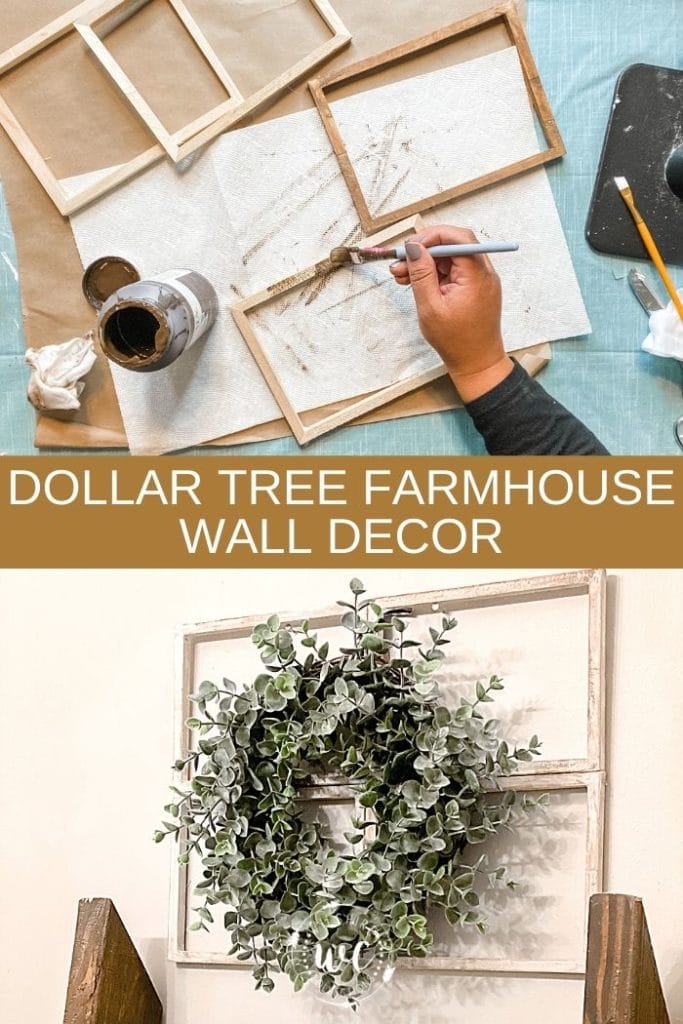 Let me know if you think you'll try and make one of these Dollar Tree wall decor pieces too! I hope you will.
Until next time…
Stacey