I'm in Fall prep mode over here, and I was craving a little DIY project! I had been thinking about my Fall color scheme for my living room, and knew I wanted to do buffalo check (shocker) but then I wanted to add in some pretty shades of a muted blue/green color. BUT…I didn't really have a lot of décor that color. No pumpkins, no problem!
In walks my painted foam pumpkins idea and the rest is history! Haha!
Painted foam pumpkins are one of the cheapest and easiest Fall DIY's you can do! This whole project only cost me $20!! Run to Dollar Tree and Walmart now!
JOIN ME IN MY HAPPY FALL HOME GROUP SO WE CAN CREATE AND DECORATE FOR FALL TOGETHER!! Read all about it and sign up here! 
If you like this DIY project, please pin it and share!

I knew I wanted to use lambs ear and then I found a cute pumpkin at Marshall's that was around the same shade, so that was my inspiration. I wanted all shades of that muted blue/green color (not for them to all match), so I picked up 3 little 2oz jars of Waverly chalk paint from Walmart. I used the colors Celery and Moss for the green shades!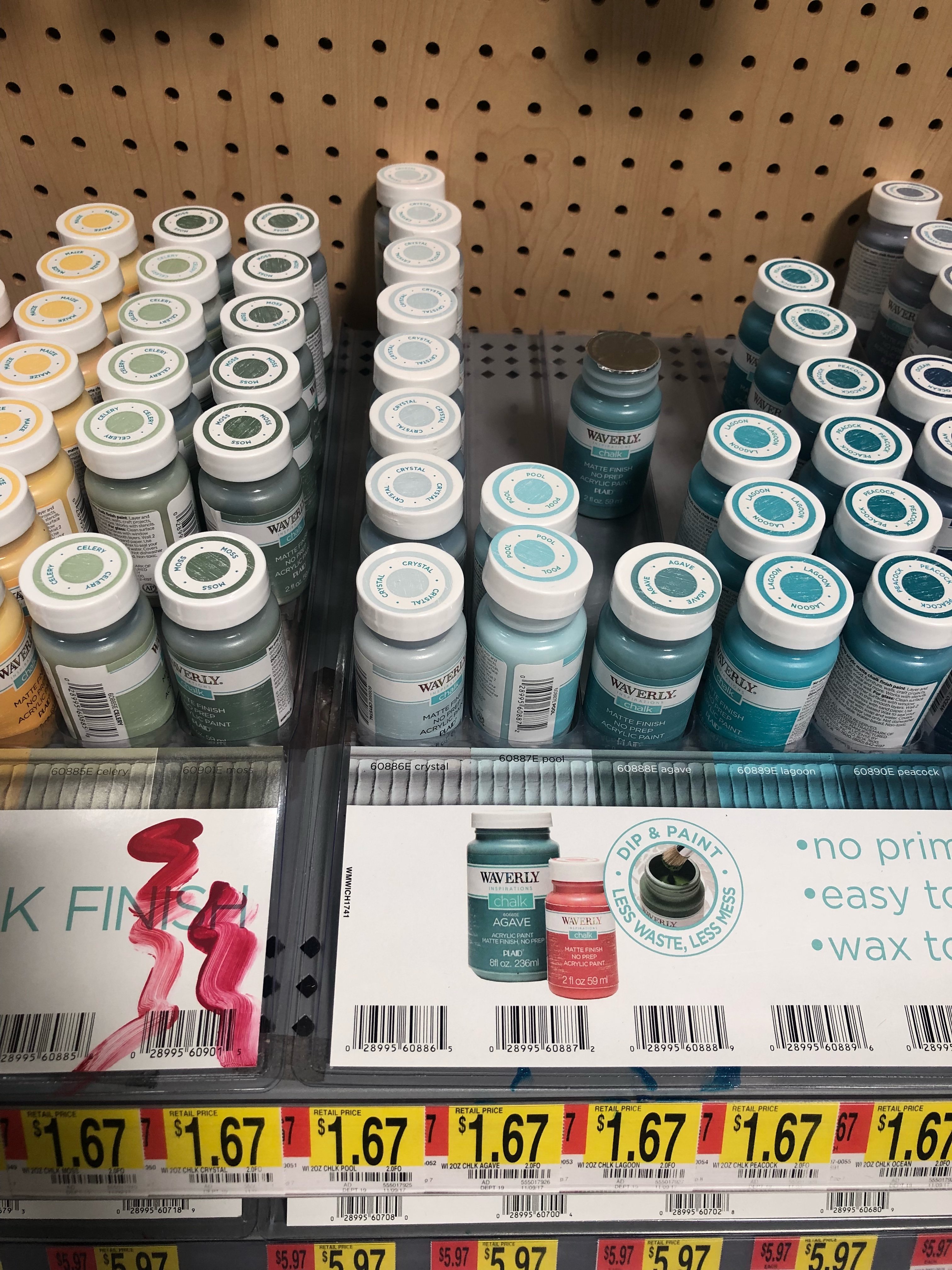 I hit up the Dollar Tree for the smaller pumpkins, and Walmart for the 2 bigger ones! Those plus my paint cost me right around $20!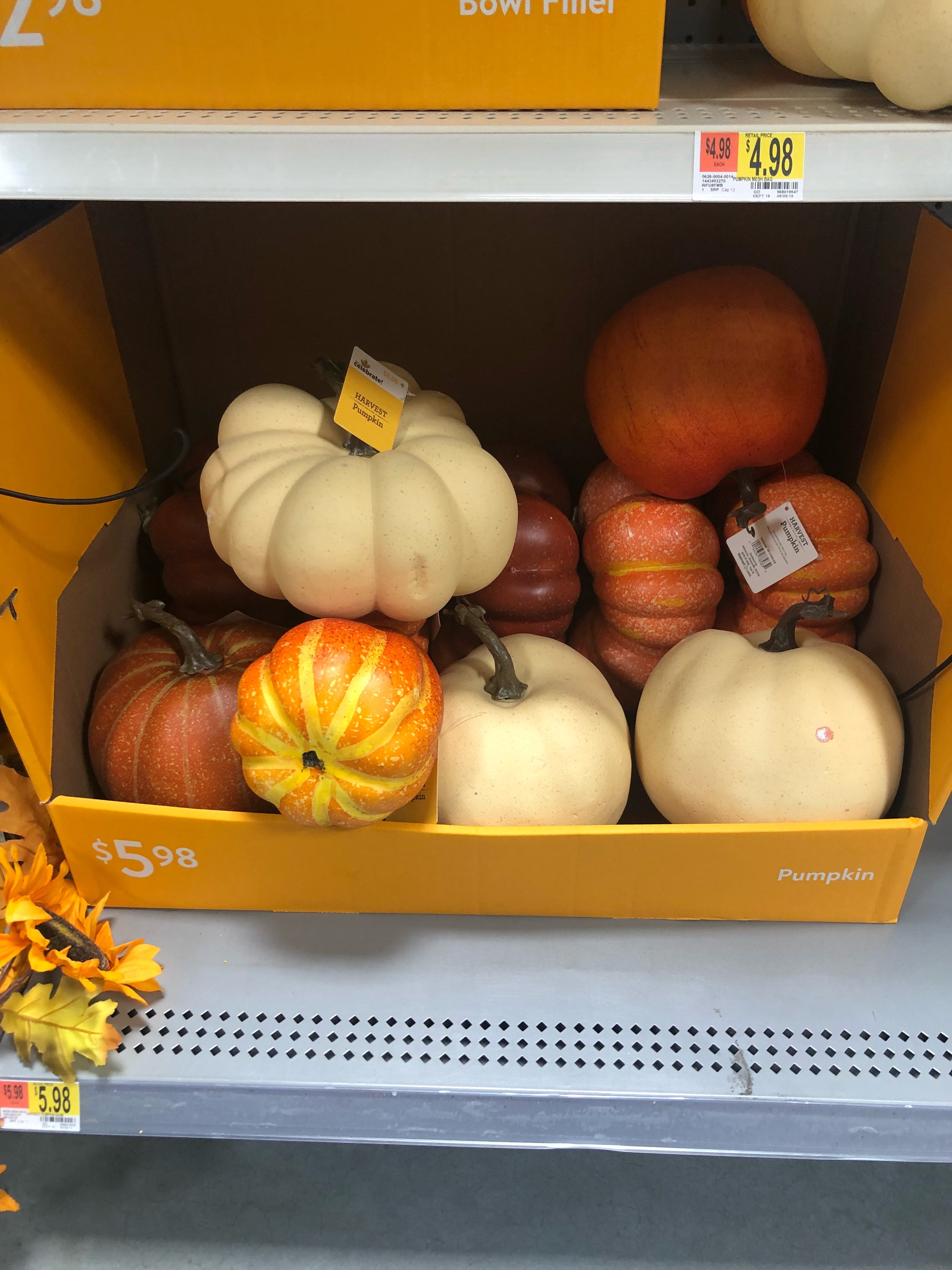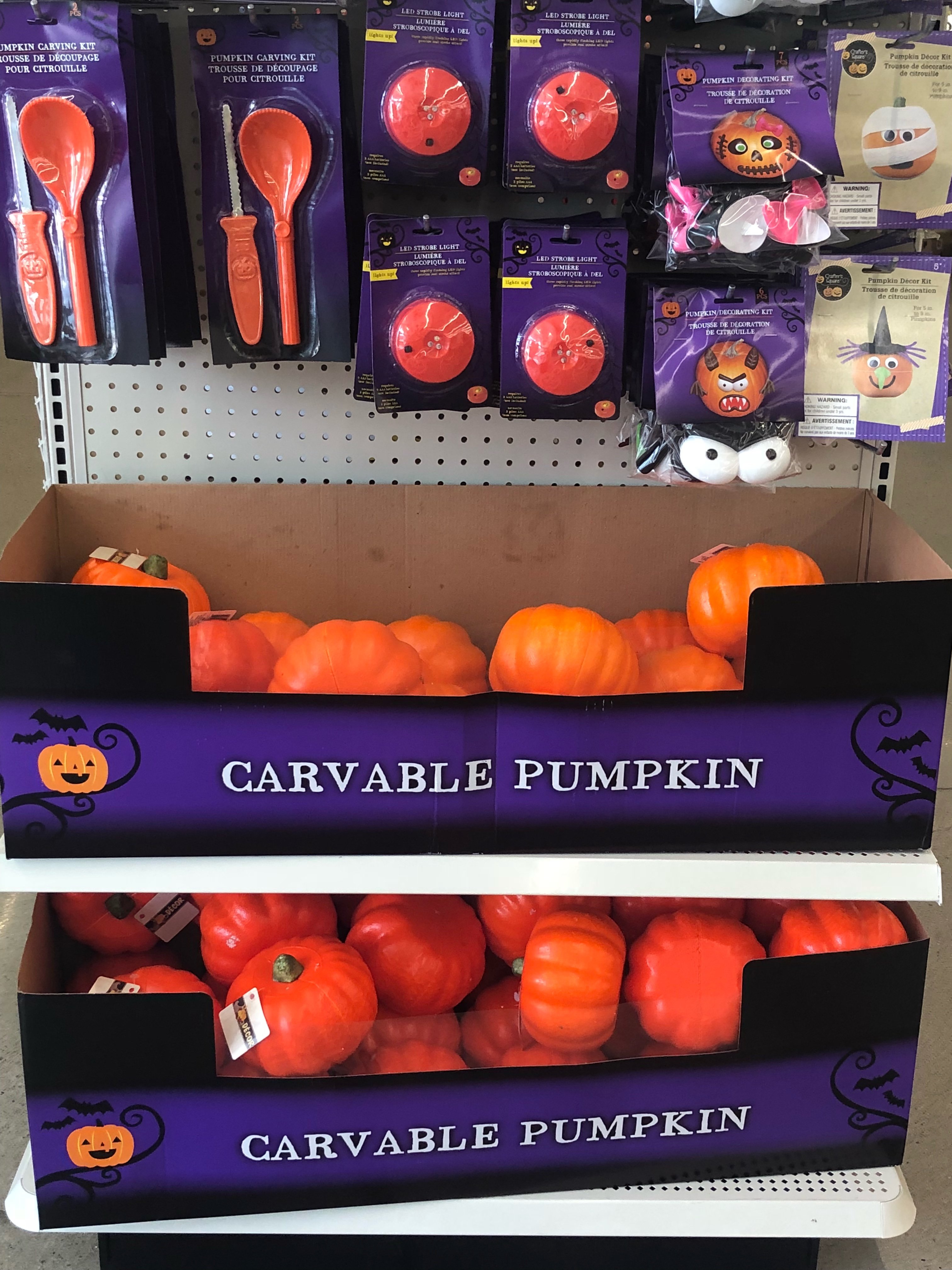 The only prep I did was to wipe them off with a paper towel to remove any dirt/dust. I literally just kind of mixed the paints around until I got shades that I liked. This is TOTAL personal preference. You can watch the whole thing here on my FB live!
These painted foam pumpkins did each take 2 coats, especially the ones that were bright orange from the Dollar Tree! I could tell instantly that I was going to love them though!
I did decide to dry brush 2 of them to give them a little extra textured look to them. I dry brushed a couple with white and then a couple with another shade of the blue/green.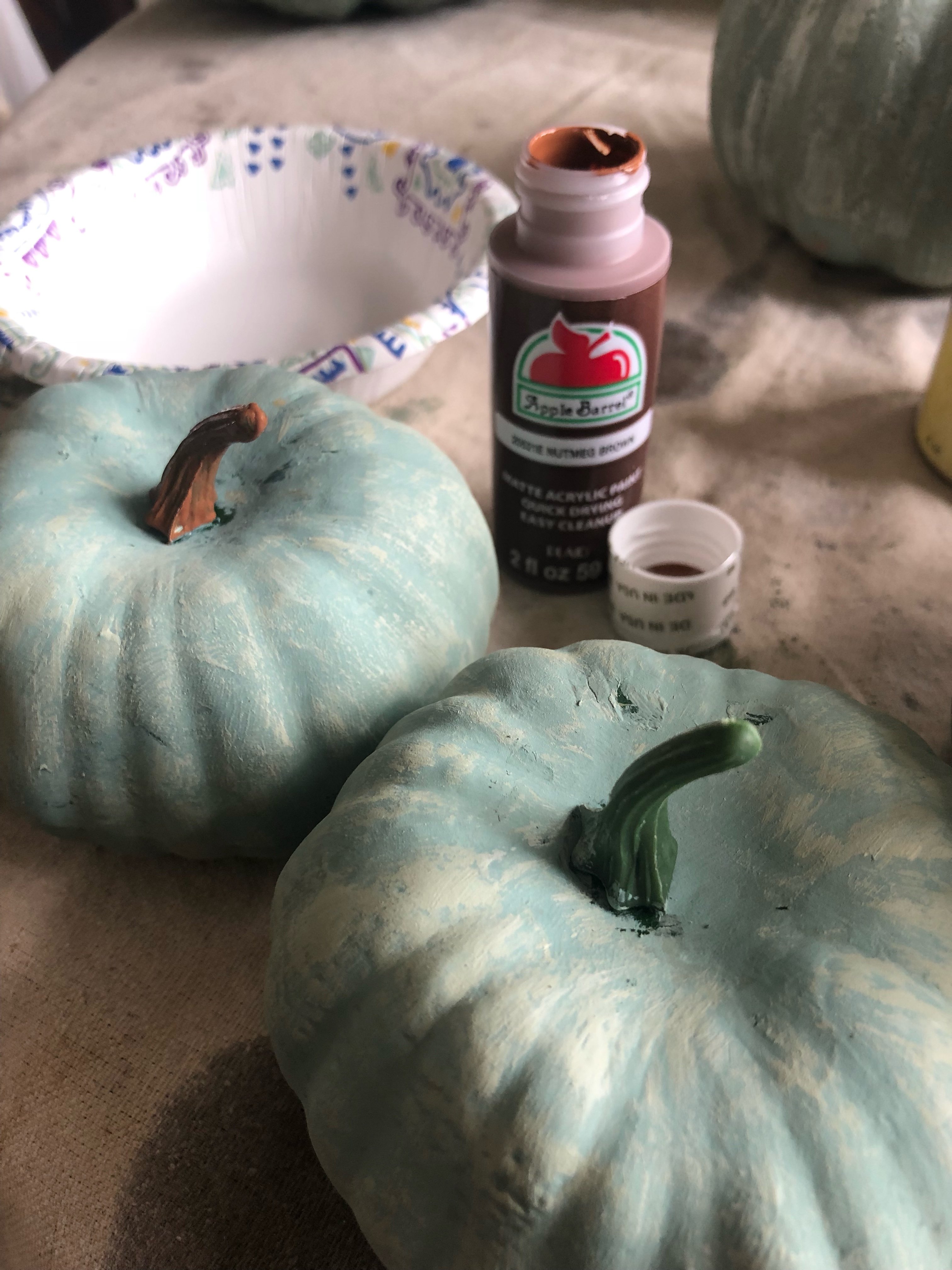 I painted the stems of a couple of them brown with some paint I had on hand. Let them dry, and then threw them on my mantle to get these pictures for y'all! I am OBSESSED with this combo of colors and patterns! Buffalo check and ANYTHING in the blue family have my heart!
So, what do you think of my painted foam pumpkins?! Are you obsessed like I am?!

My Buffalo check pumpkins are from Kirkland's, the lambs ear is from Hobby Lobby and the little pumpkins are also from Hobby Lobby from a "filler" bag.
This makes me super excited to get a start on my Fall decorating and I can't wait to share more fun DIY projects and inspiration soon! Tis' the season for LOTS of fun ahead! You can join my Happy Fall Home group for the month of September so we can create and decorate together! SIGN UP HERE!
If you love all things Fall like I do, I've got good news for you! FALL GROUP IS OPEN NOW AND YOU CAN SIGN UP HERE!! 
 Sign up for my email list here and I will notify you when my November/December Christmas group opens! Lots of fun, decorating, diy's, giveaways and MORE!
For my monthly group, the Wilshire Collections Decorating Community you can read more about it and sign up here! 
Until next time…
~ Stacey
This post contains affiliate links. Please see my full disclosure page for more details.