Where are my farmhouse lovers?! I've got the perfect easy craft for ya!
This DIY farmhouse barn sign is so cute and the printable makes it so easy to do! Come take a look and let me know what you think of this one!
As you may know, I offer crafting printables on my website! The new farm release is perfect for that farmhouse style and this little red barn is soooo cute. Don't ya think? You can get it here!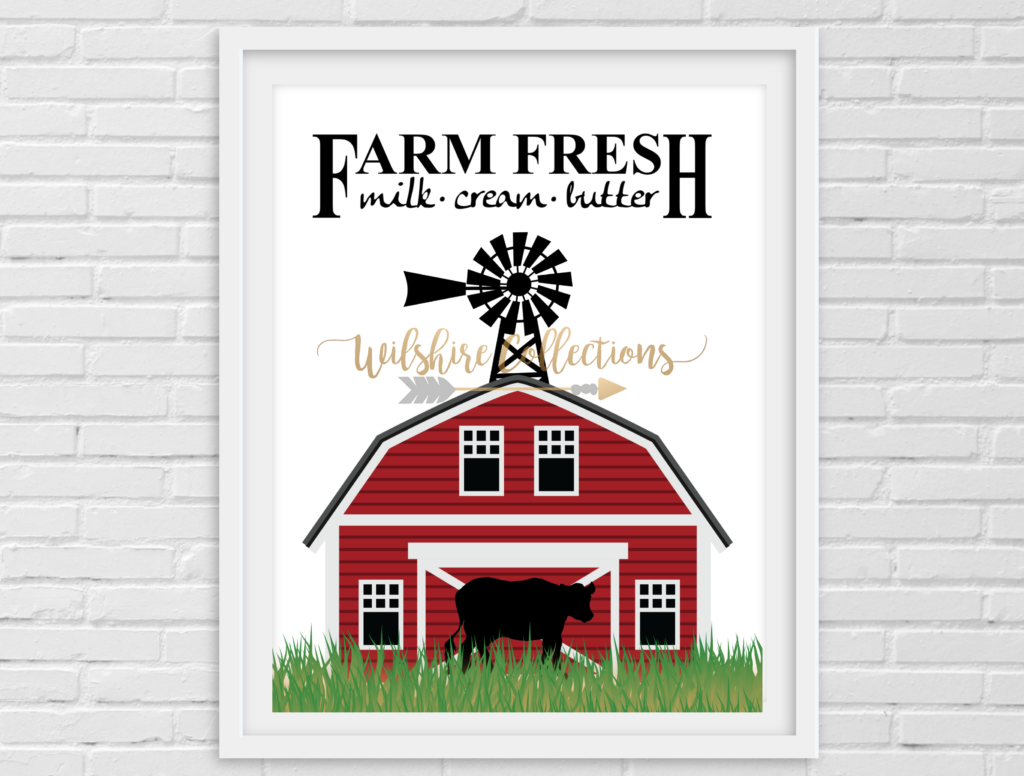 I actually lucked in to this sign for $2.19 at hobby lobby on sale! It's super cute as is, but I also knew it would work great for this project. And maybe I should have grabbed another to keep as is! Haha!
I took a buffalo check piece of scrapbook and trimmed it up just a bit on 2 edges so it would fit over the top perfectly.
Next I put mod podge down so I could put the buffalo check paper on top. I did the same thing with my barn printable, just mod podging it on top. This farmhouse barn sign was coming right along!
I went over the top of both with another coat of mod podge to seal it up. Once that was totally dry, I took a sanding block and roughed it up a bit. I didn't want it to look "perfect" but you wouldn't have to do this step.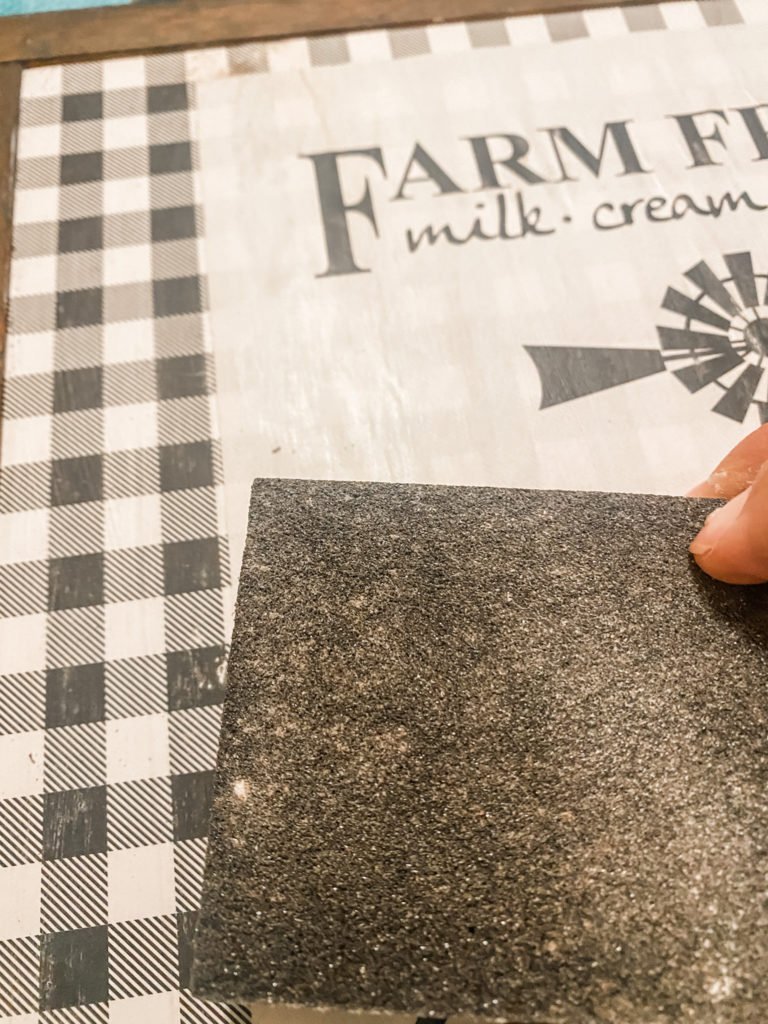 Last but not least, I put some waverly wax on these little half wood balls from amazon. You can find them here! Once dry, I just hot glued them on the 4 corners of the printable.

How cute did this turn out? I think it's simply adorable!! I hope you're inspired to do one too!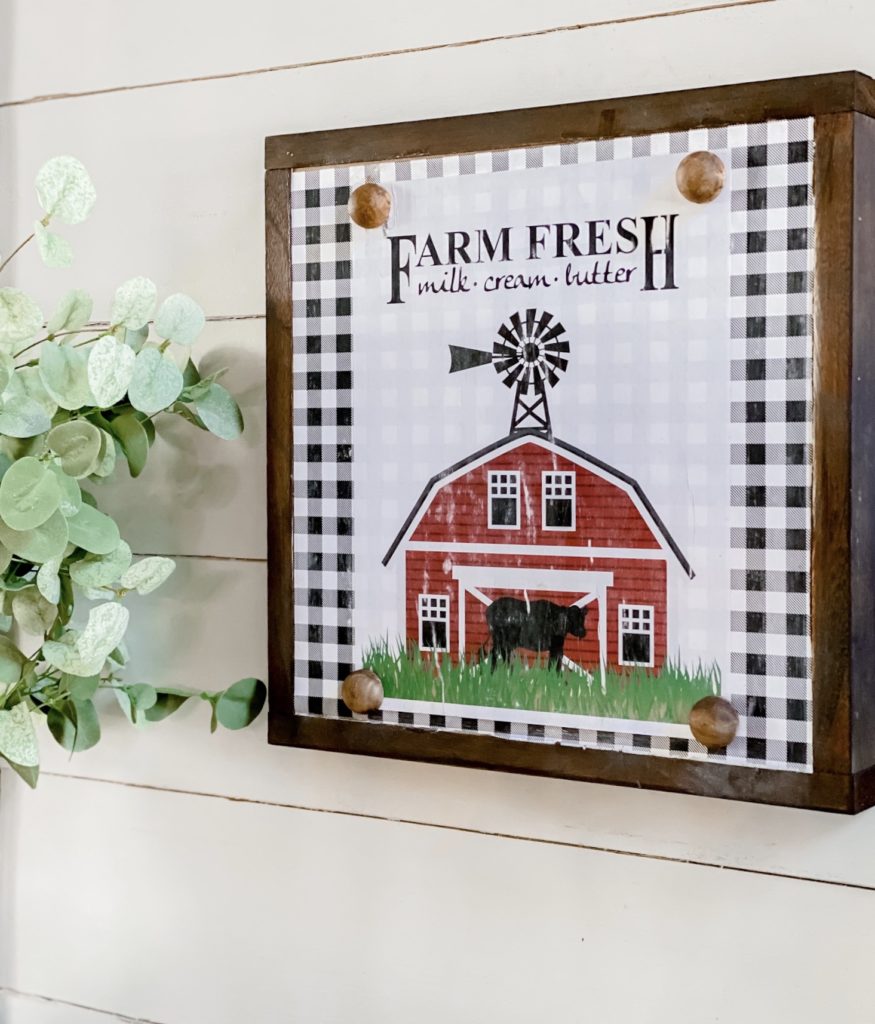 Be sure and check out my other farmhouse, sunflower, lemon and OTHER printables here!
Until next time….
Stacey