I get soooo excited when I make something that looks like it came straight from a store, and in my opinion that's exactly what happened with this project!
This DIY Farmhouse Tray is so cute and versatile and looks like it came straight from the shelves of your favorite decor store! I'll show ya how I made it in a few easy steps!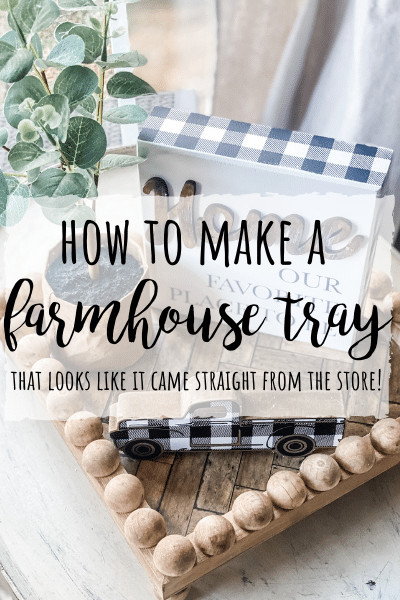 Here are the supplies I used: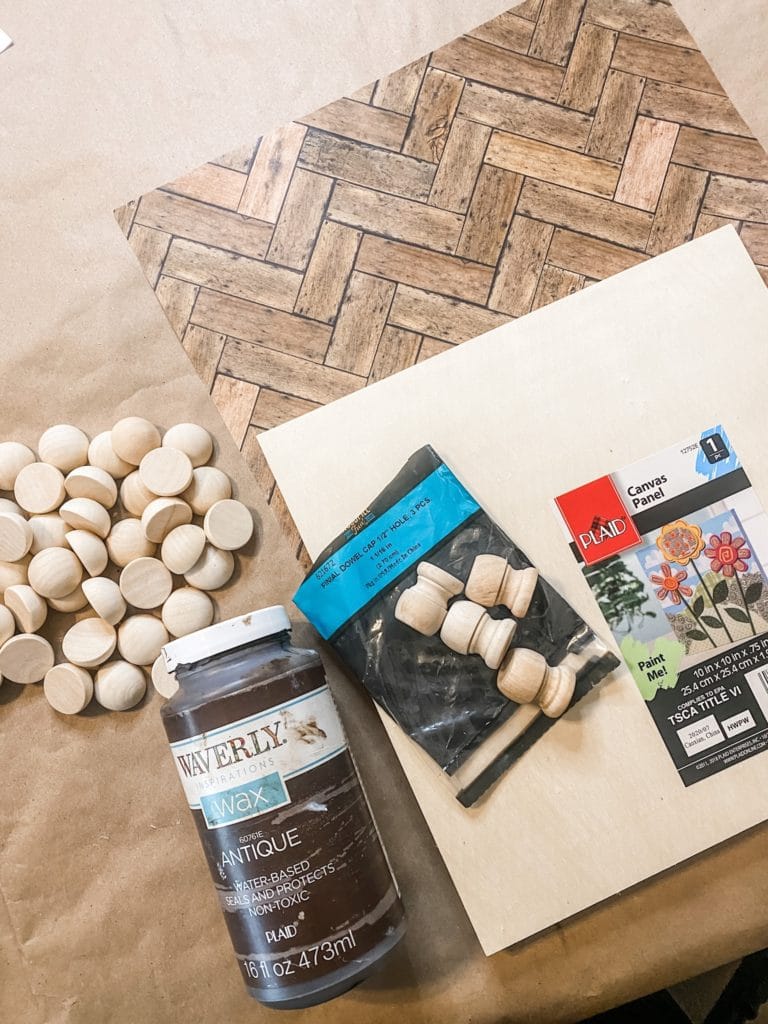 Square board- Walmart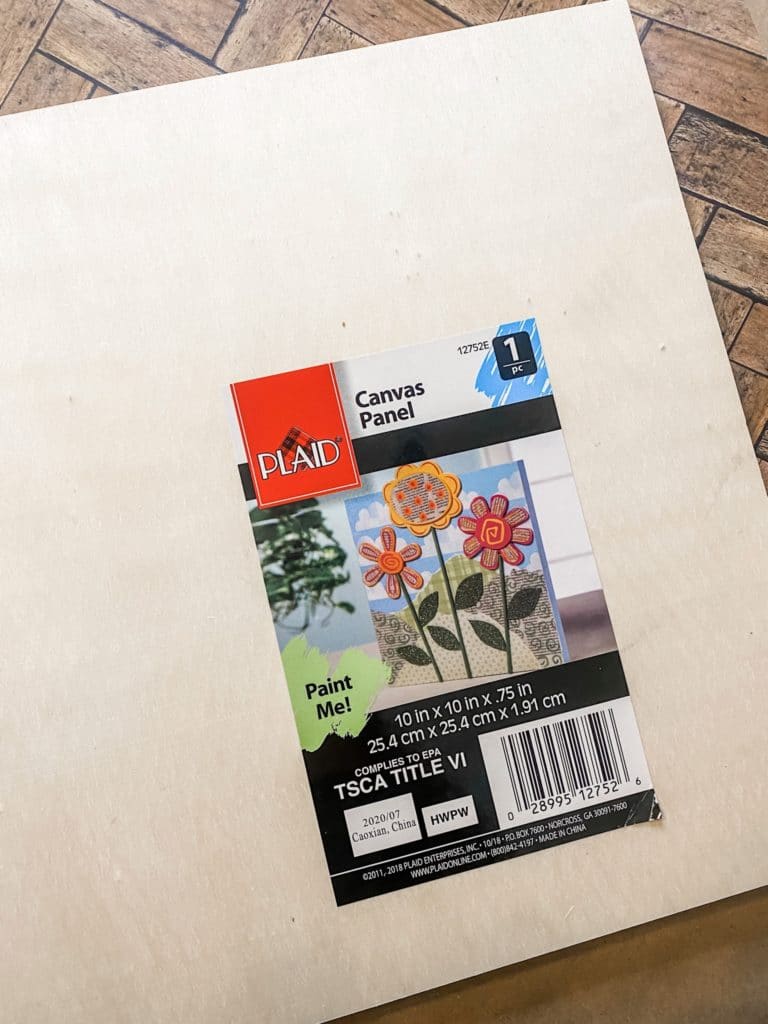 Scrapbook Paper- Hobby Lobby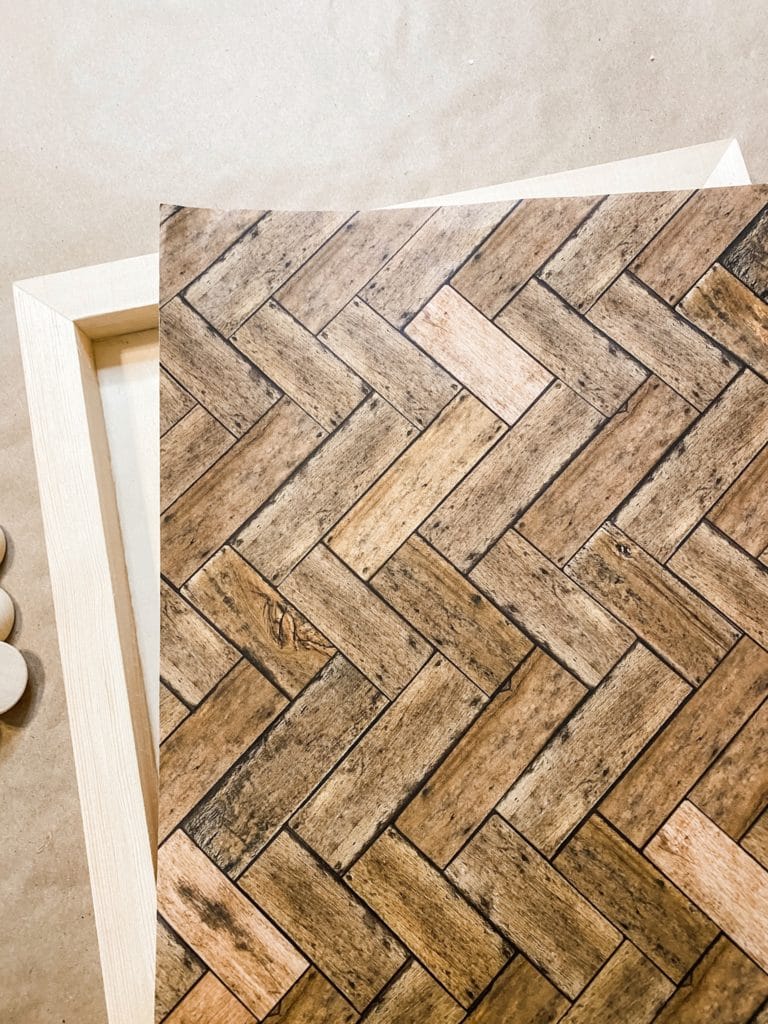 Wood "legs" Hobby Lobby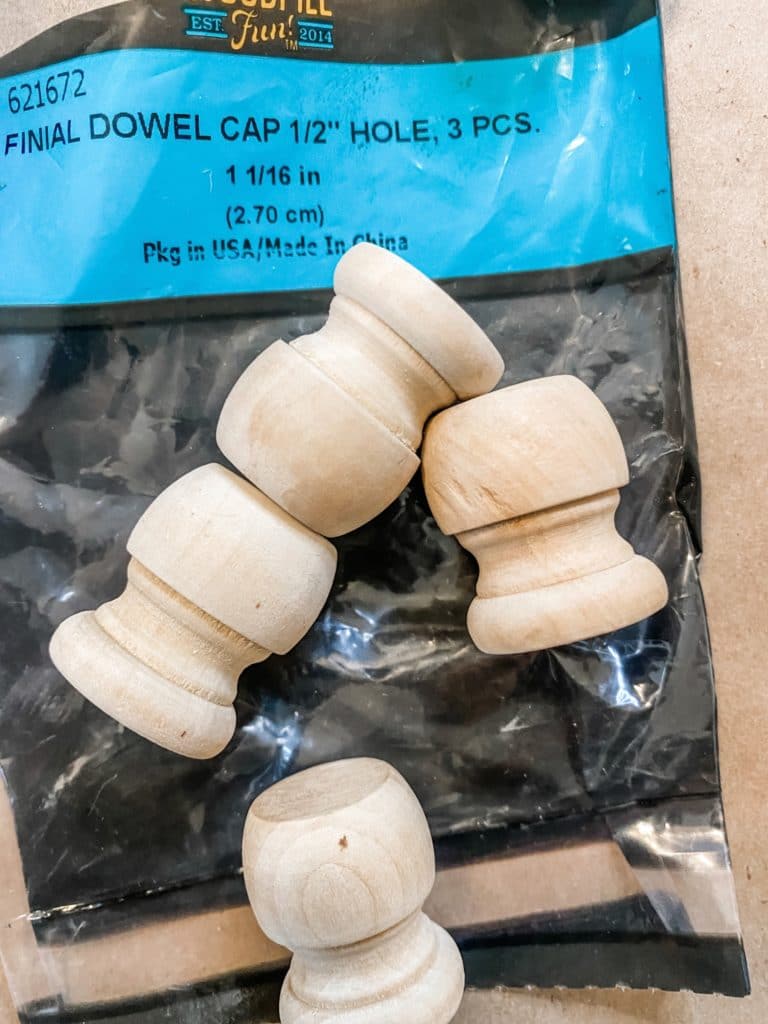 Half Wood Balls- Amazon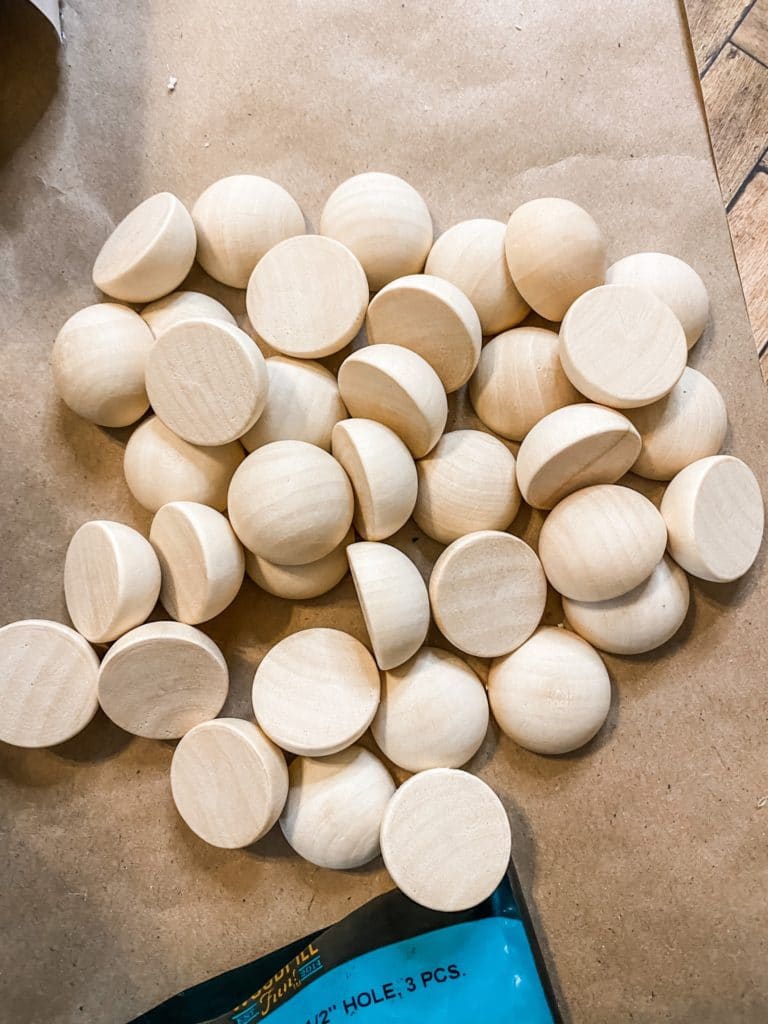 Wavery Wax- Walmart
I started off by using the waverly wax on the wood surface. If you don't have this wax, you can use ANY stain…or even use watered down brown paint! I like to brush mine on, then wipe off the excess with a baby wipe.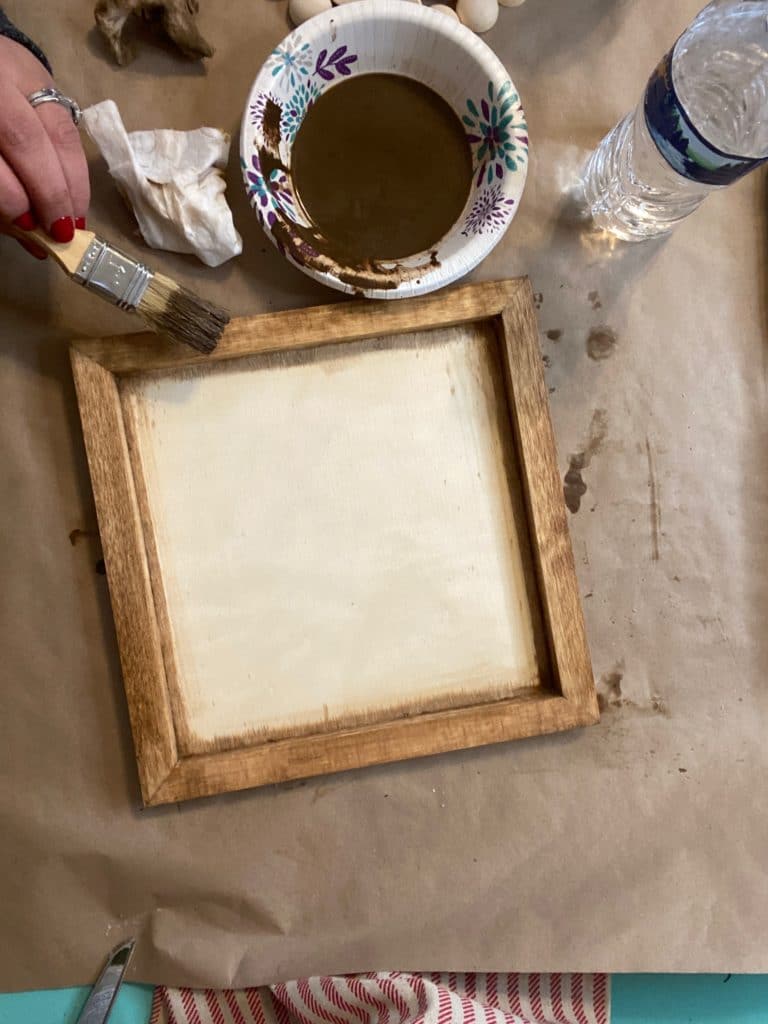 Next up, I had to stain those half wood balls. I lined them on wax paper as I went so they didn't stick and gave them a good coat. For me, rubbing the wax on with a baby wipe was the easiest way.
Once I was done with that, I simply cut my scrapbook paper to size and used mod podge to adhear it to the bottom of our new tray! This pattern is SOOOO stinkin' cute!
After that, I lined up all my balls around the edges and got to gluing. A little time consuming, but SO worth it!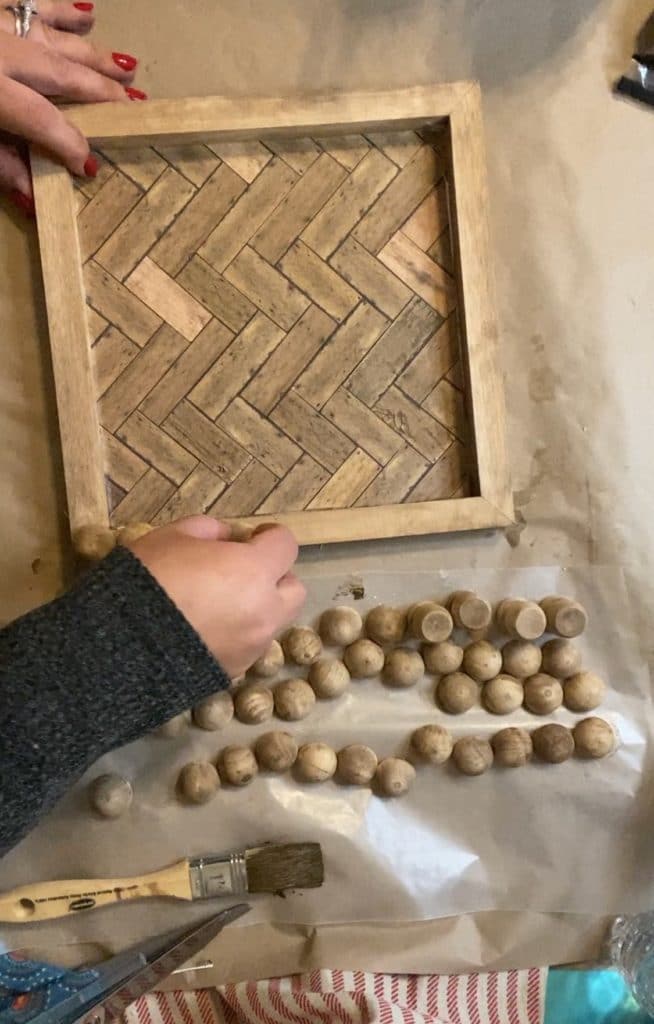 Last but not least, I added my little feet by just got gluing them to the 4 corners. YOU CAN SEE THE ENTIRE VIDEO OF ME MAKING THIS CRAFT RIGHT HERE!
I'm so in love with this tray and it truly might be one of my favorite projects I've done! What do ya think?! Will you give this one a try?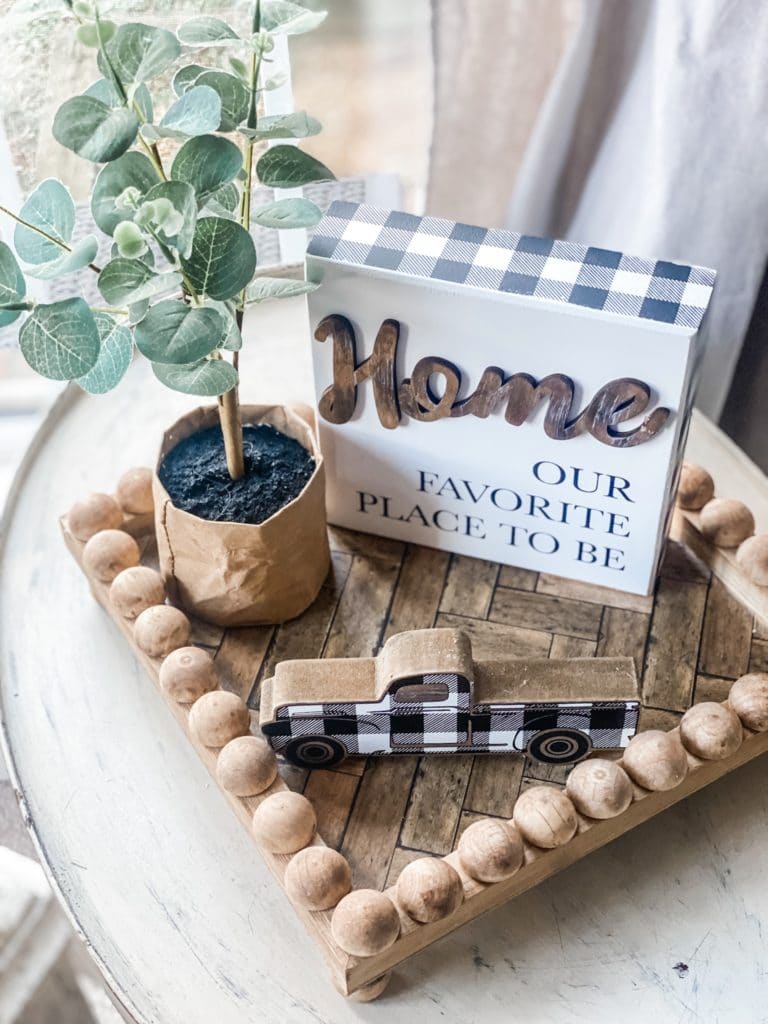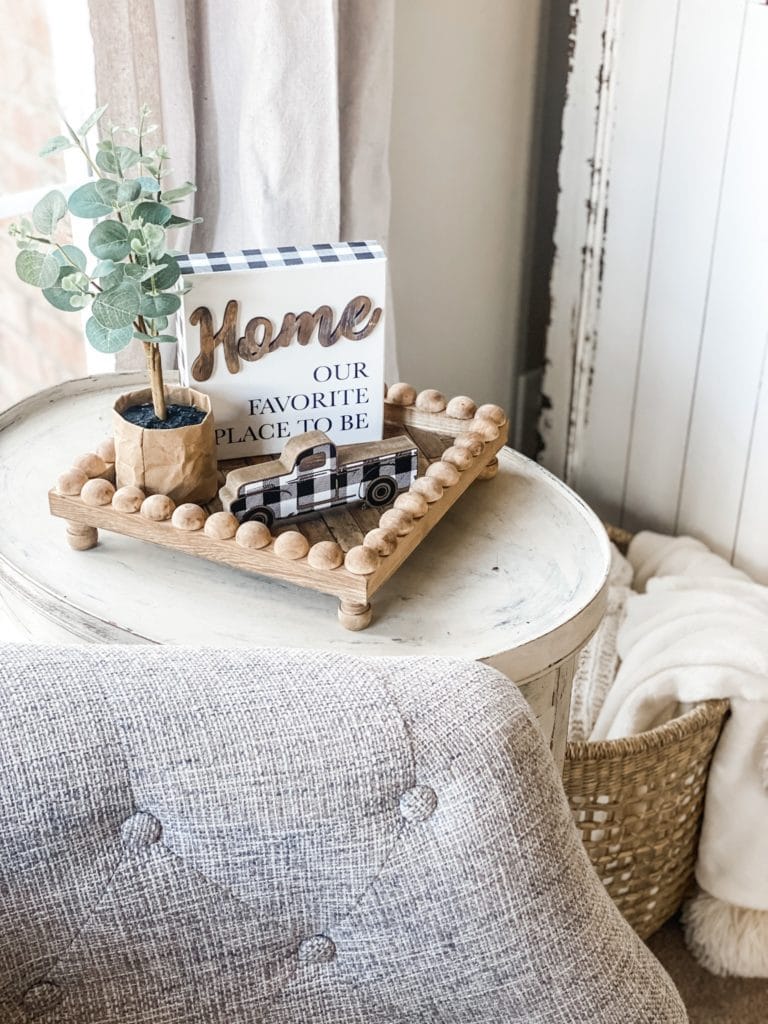 One thing I love about crafting is that you can make things your own. You could literally use ANY piece of scrapbook paper for this project to customize it and make it your own. Just have fun!
Until next time…
Stacey