Does anyone else love all things birch in the winter?! Birch logs are my favorite thing to put on my fireplace hearth in a little basket with some winter greens!
Here are a couple of pictures of what I've done with birch logs! You can buy your own little bundle here!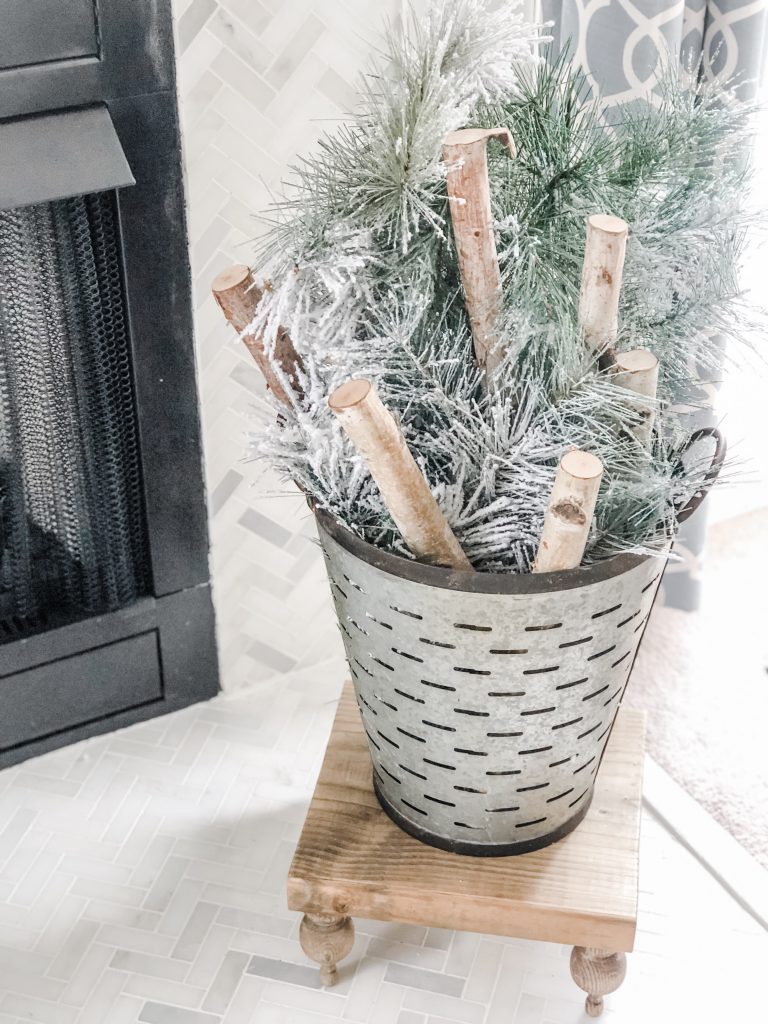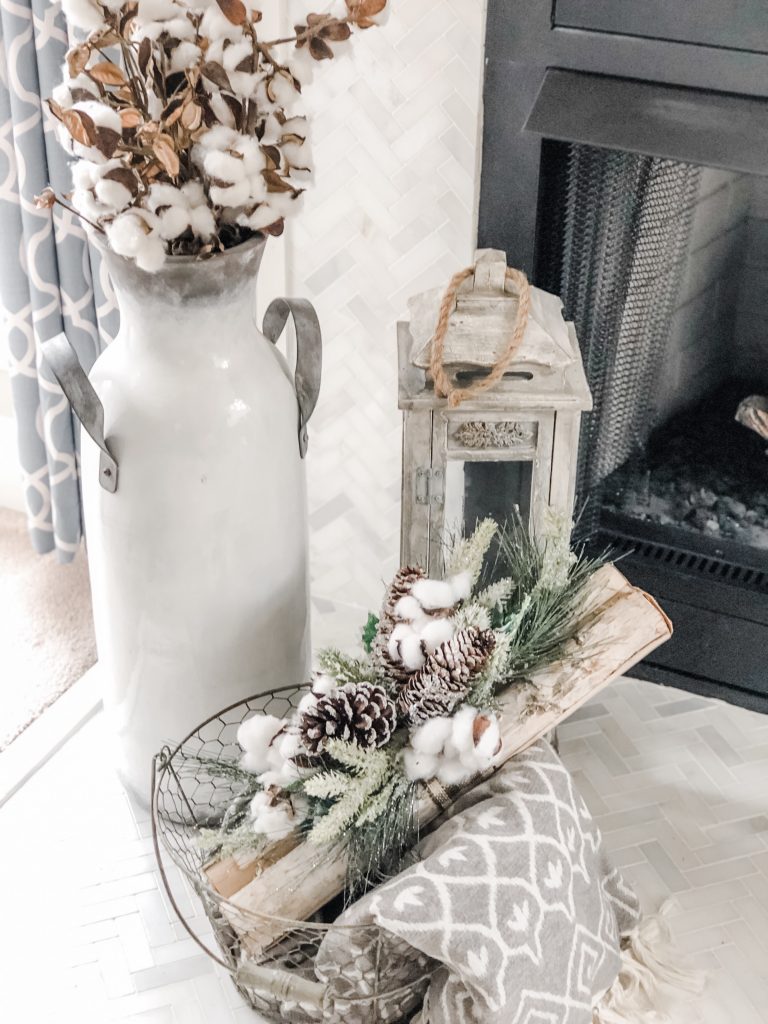 Beyond that, I love any type of birchwood décor too! Sometimes it can be harder to find, or even a little pricey. That's why when I saw this scrapbook paper from Hobby Lobby I knew I needed to do something with it!
This easy DIY faux birchwood vase cost me less than $2 to make and is the perfect addition to my winter décor! Anyone can do this!
Supplies:
Birchwood scrapbook paper (mine came from Hobby Lobby- 4 sheets for $1…but you only need 1 per vase)
Vase from the dollar tree (the size I used pictured below worked perfectly for one 12×12 sheet of scrapbook paper)
Double sided sticky tape
That's literally it! This one is almost toooooo easy to share! But, I'm of course going to share it 🙂
I lined the paper up at the bottom and literally just rolled it. I then added my double sided sticky tape so that the tape wouldn't show on the outside.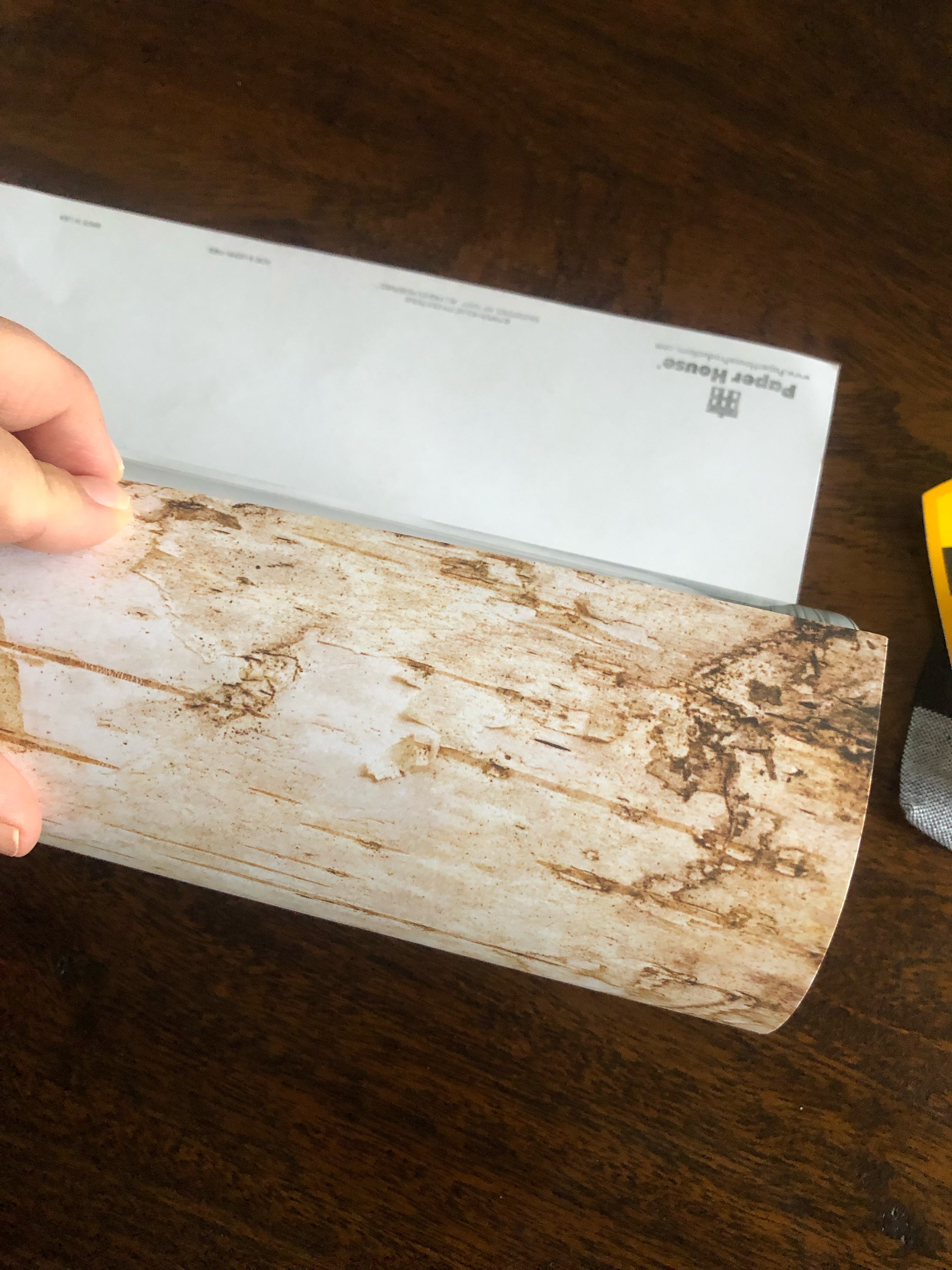 You could totally cut off the top and trim it to size, but I decided to just "shove it" down inside. It worked great and I knew I would be putting greenery in this faux birchwood vase anyways! (See the live for the demo on how I did this)
Add your favorite winter greenery you have on hand, and BOOM! You've got a cute DIY faux birchwood vase for under $2!
The possibilities for this are ENDLESS! I think once winter has come and gone, I might make a buffalo check vase! Why not, right?!
Let me know if you think you will be making one of these easy DIY faux birchwood vases too!
Until next time…
Stacey