Is anyone else obsessed with the look of an Heirloom pumpkin?! You know I love all shades of blue and green, so it's perfect for me for Fall!
This DIY Heirloom Pumpkin is so easy to create and the wood beads just take it to a whole other level of cuteness!
I started off with this plain wood pumpkin from the Dollar Tree. If you don't have this one, you could use ANY pumpkin for this project.
For my paint, I chose Deco Art Desert Cactus for my base layer, then Deco Art Sea glass for the next one, and a white for the top.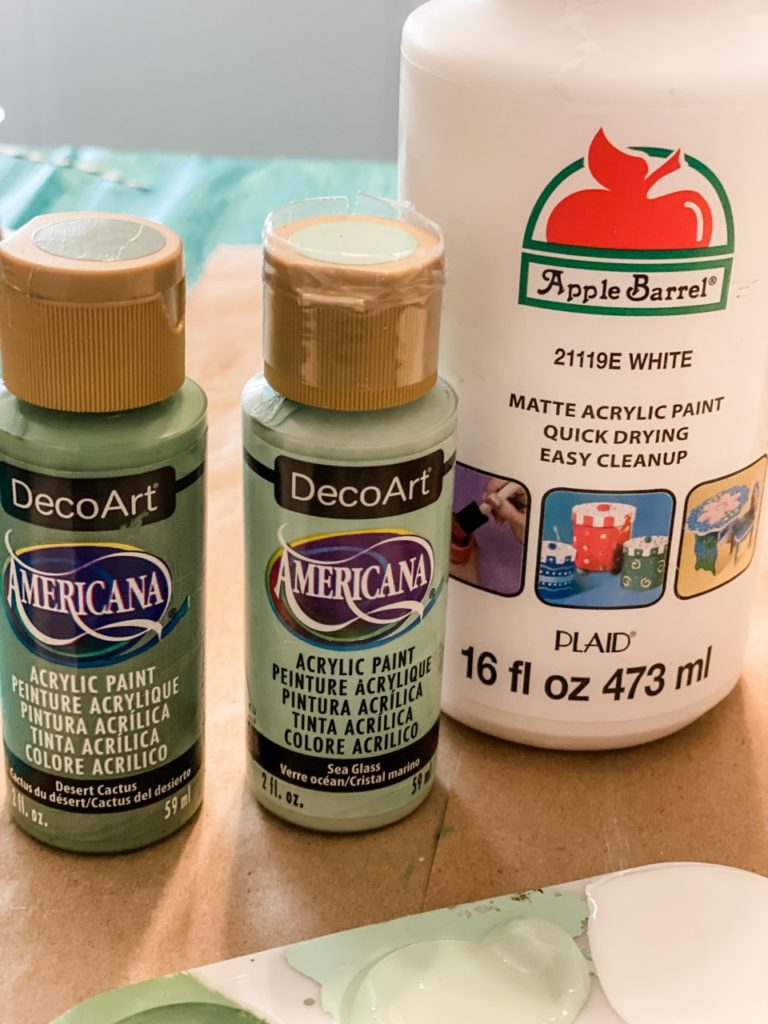 I started by painting a solid green coat of the desert cactus. Then, I watered down my sea glass and immediately went back over it with that. I lightly brushed it on so it wasn't a totally solid coverage.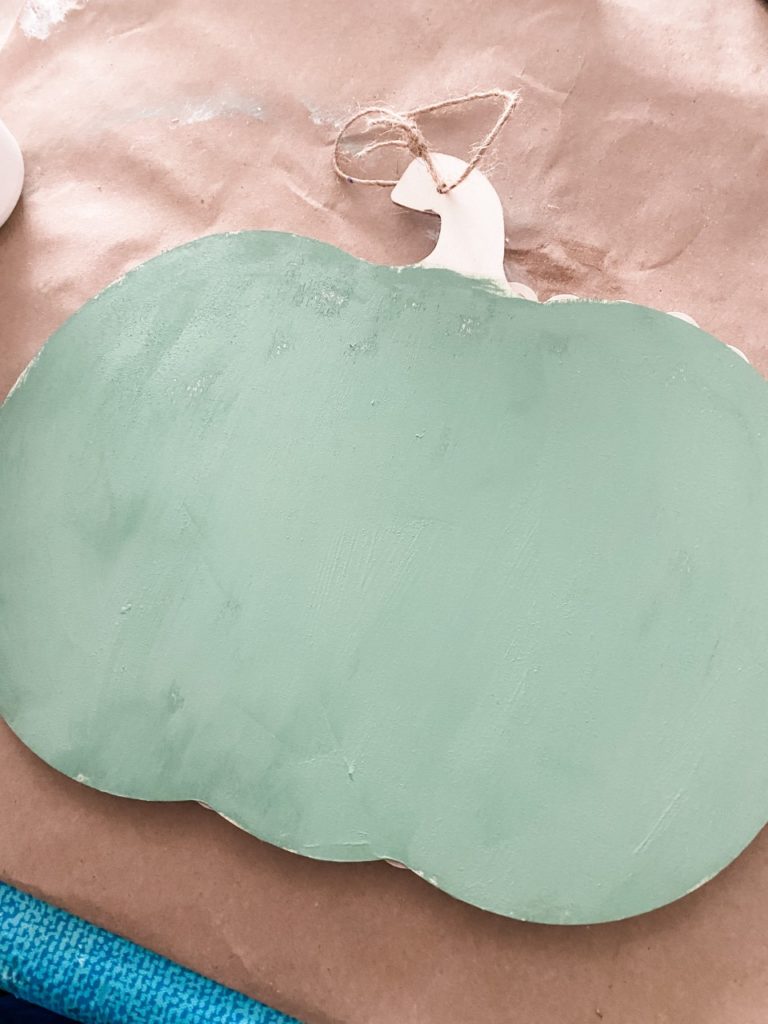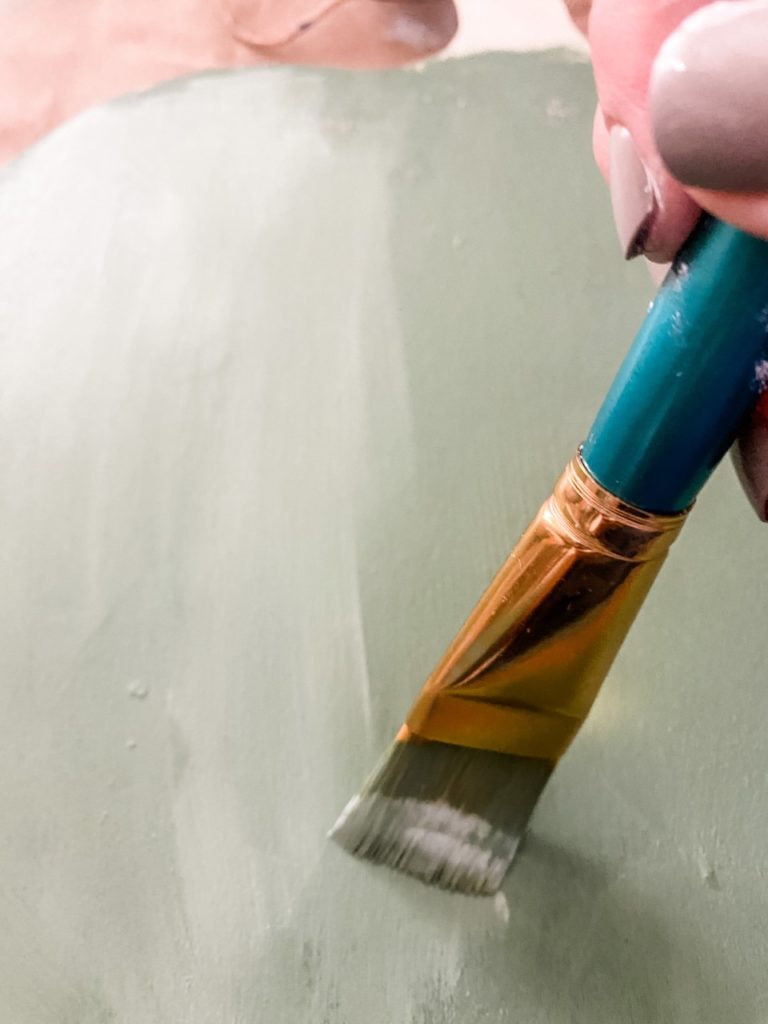 Lastly, I went back over it with some watered down white paint and then as soon as I put a few strokes on I would take a baby wipe and wipe it in. You can see the FB live video RIGHT HERE to see exactly how I did this painting process!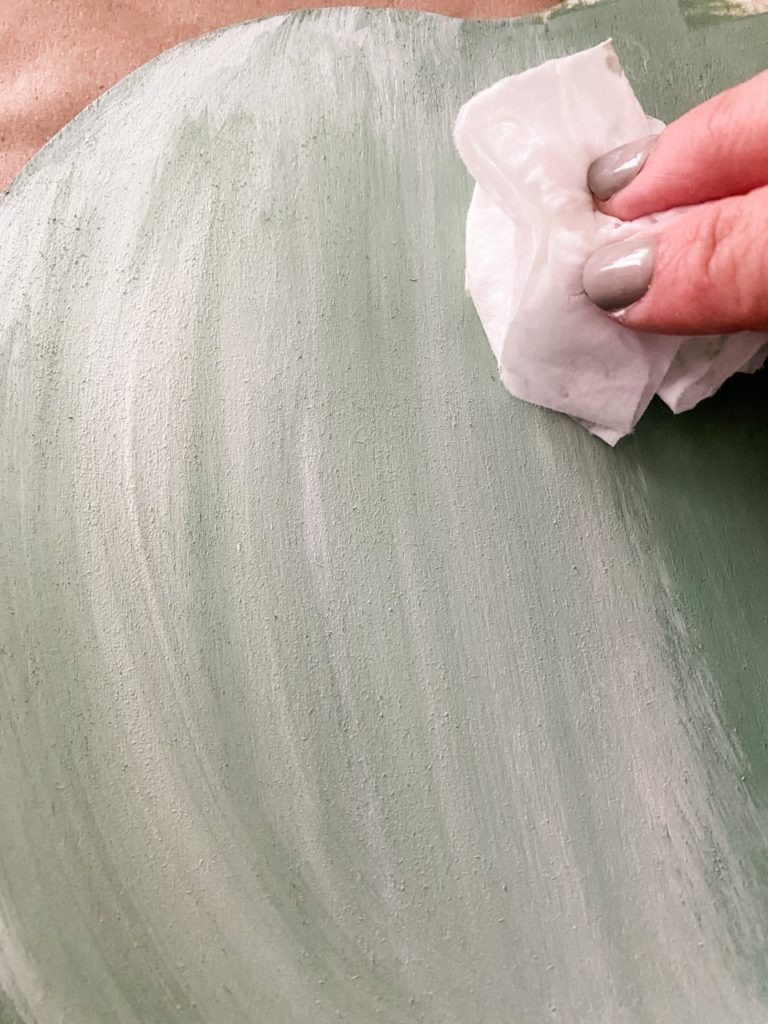 It was pretty stinkin cute at this point, but I decided to go ahead and take it up another notch of course! That's where my favorite little half wood balls came into play! I used the 20mm and lined them all around the outside of the pumpkin then hot glued them on. YOU CAN GET THESE RIGHT HERE ON AMAZON!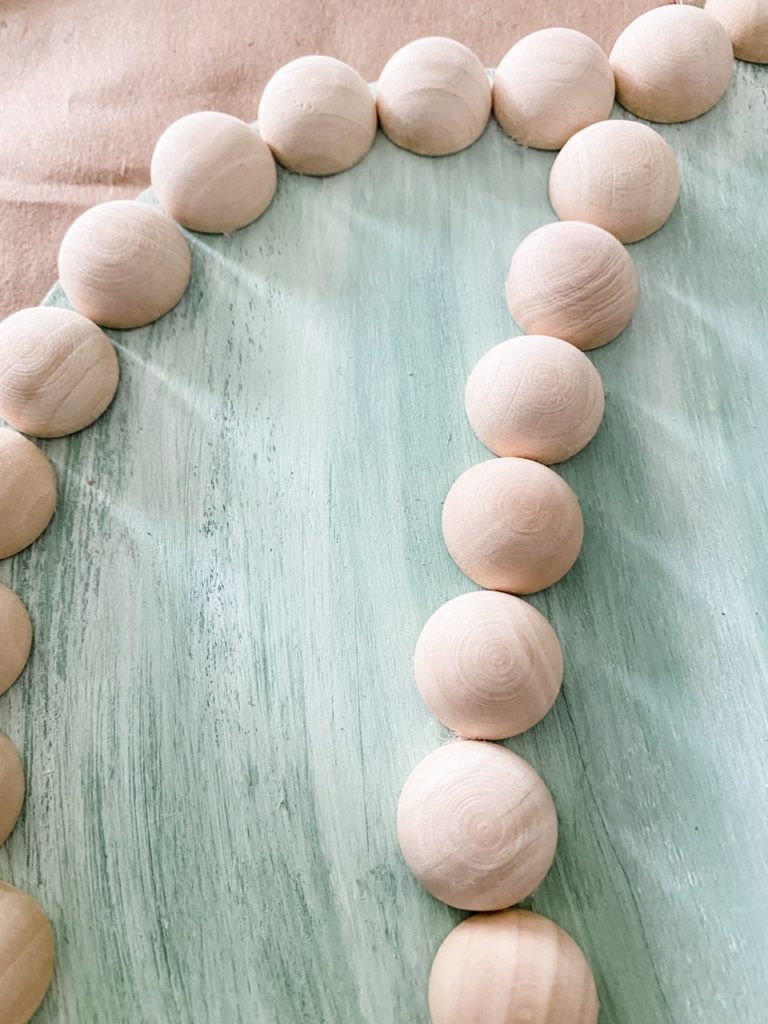 I also took a pencil and drew a little curved line on each side from the top to the bottom so I could add some more going down the middle. This really added a lot!
To top off this DIY Heirloom Pumpkin, I made one of the Re-Fabbed bows (follow her here) with a little neutral and plaid ribbon.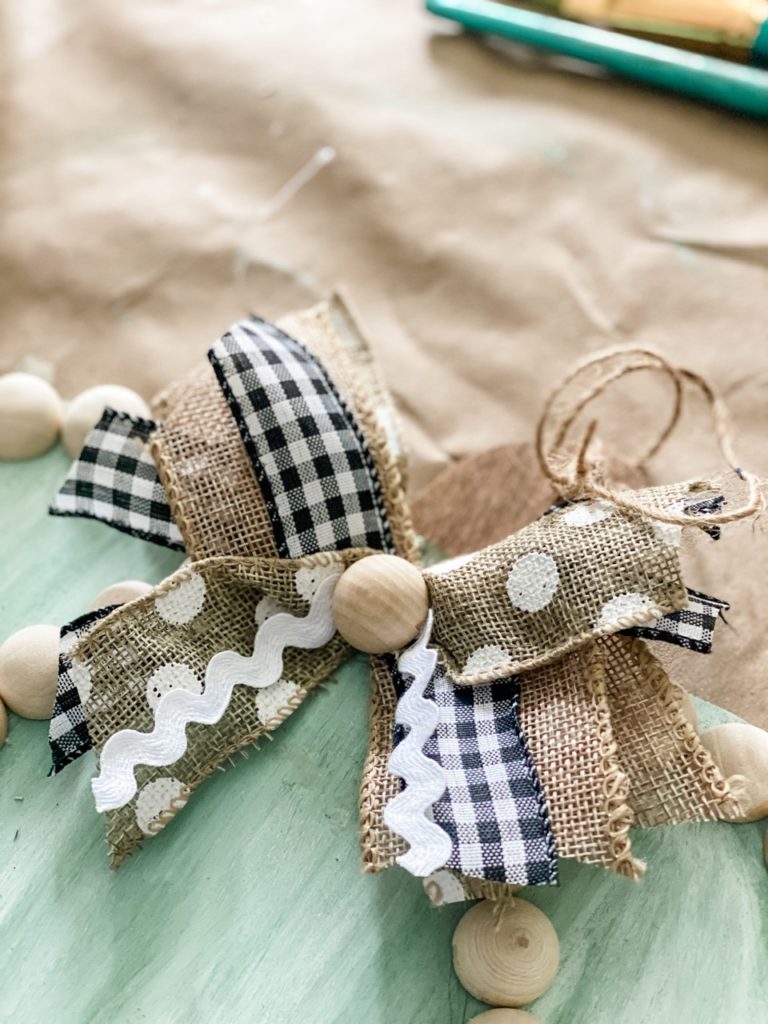 How cute did this all turn out?! I'm in love with this and I hope you are too!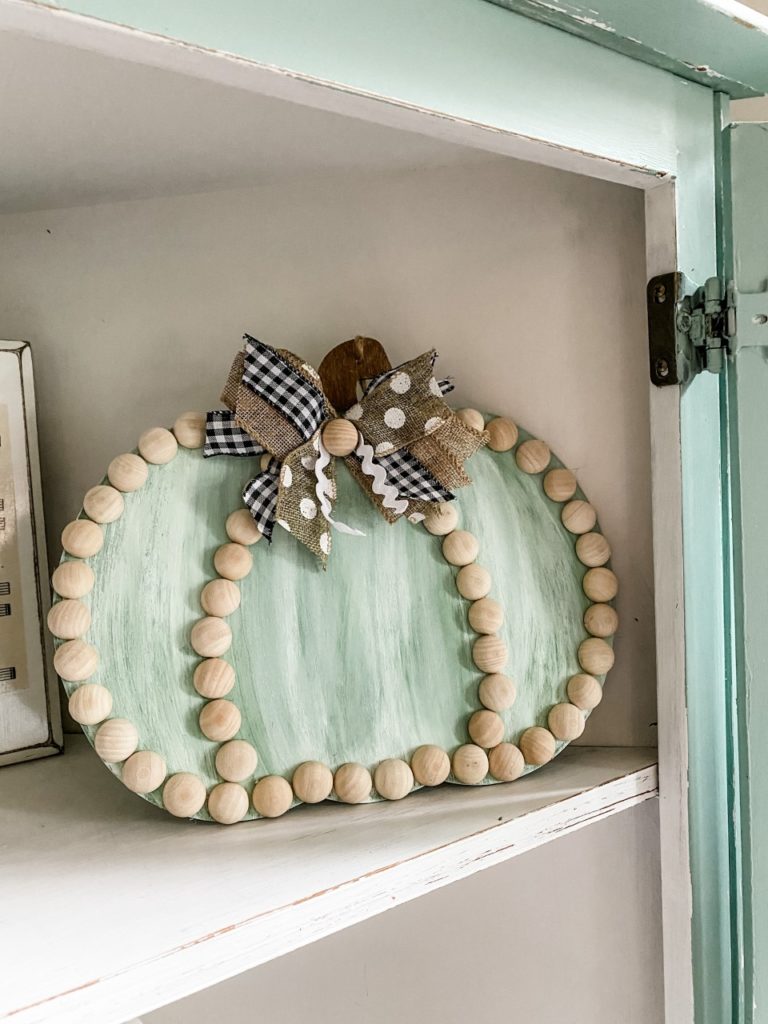 Until next time…
Stacey